PolyCub liquidity week - Stake to win 500 USD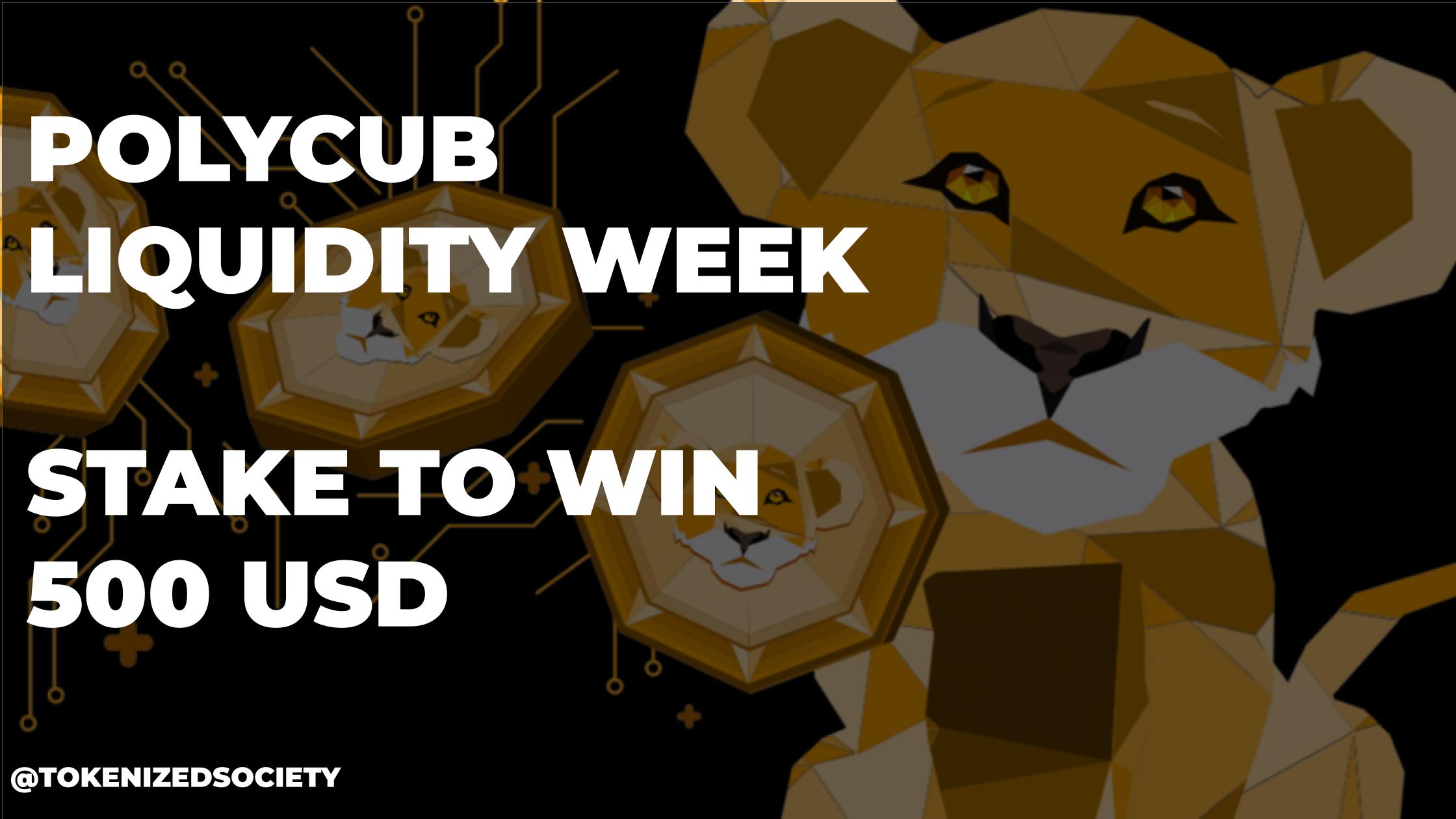 PolyCub is a groundbreaking DeFi platform, and this week, it's offering an even better deal to investors
Decentralized Finance (DeFi) is changing the way people deal with money, and it has the potential to disrupt the financial industry in a big way. Even though the concept is not exactly new anymore, we see more and more DeFi platforms popping up by the day.
The large amount of activity in the DeFi industry is a double-edged sword: there are many different projects across various chains with different models and mechanisms, and while that offers investors a wide range of options to choose from, it's also a potential risk because many of these projects are doomed to fail either due to poor design or the fact that some of them are designed to scam investors from the get-go.
That being said, an important thing to consider when choosing a DeFi project to invest in is the history and the reputation of the people behind it. That's why I chose PolyCub, a DeFi platform created by the same team responsible for LeoFinance, the most prominent tribe on the Hive blockchain.
This team has a long history of projects related to cryptocurrency, such as LeoFinance's native token, LEO, the BSC DeFi platform CubFinance and, more recently, PolyCub, their most recent development.
PolyCub is a yield optimizer that leverages xSUSHI staking mechanics for maximized yield over time. It has very interesting tokenomics and a solid governance model as well.
I've been involved in PolyCub since launch, and it's been great so far, but this week they are doing something that made it even better.
Provide Liquidity Week - $500 USD in Prizes
To help the platform grow, even more, the team is holding a contest in the form of a raffle where 5 lucky winners will get 100 USD each! You can check the details on how to participate in the official announcement post. I´ll provide a quick overview of the contest and the rules, but you must check out that post because some of the rules are directly connected to it.
In short, the contest involves providing liquidity to any of these 3 farms on PolyCub:

For every $25USD in value that you stake in any of the farms above, you will get 1 ticket for the raffle. You will need to paste the address you used to provide liquidity in the comments of that post, so make sure you check it out. Also, there are a few extra details and ways to win some extra tickets in there as well ;)
Oh, and, by the way, if you are unsure how to provide liquidity on PolyCub, don't worry because we've got you covered! Check out this great tutorial, and I'm sure you will have no problems doing it.
Personally, I decided to go with pHBD-USDC this time because I wanted to increase my position on stablecoins, but I believe any one of the three is a solid choice, so pick your favourite and good luck!
Posted Using LeoFinance Beta
---
---