A Man called Jose Mourinho
If you have been in the world of football for a long time, the name Jose Mourinho should not be a strange one to you. This is so because the Portuguese is one of the most successful and popular coaches out there. Jose Mourinho is also one of the most controversial coaches in football and he is well-known for being much of a talker especially in the days of Arsene Wenger being Arsenal's manager.
---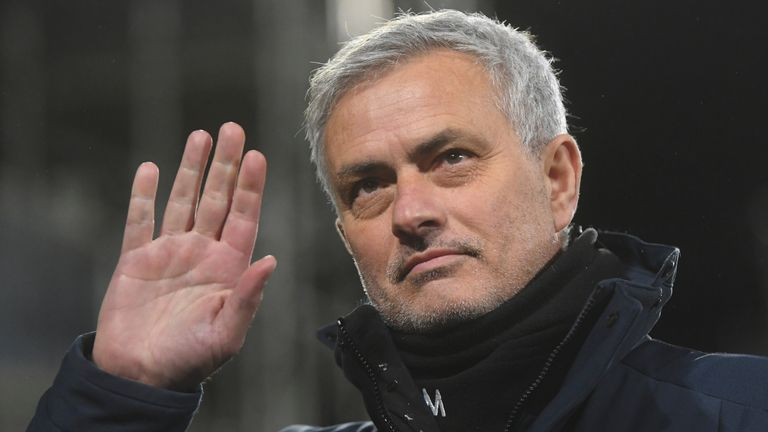 source
---
Because of his troublesome nature, he has been shown the red card a couple of times; he has also been fined a number of times but this hasn't deterred him from being troublesome. If you want to talk of the coach that has been sacked a lot by different football teams, Jose Mourinho will definitely top that list. More so, Jose is renowned for his defensive strategy and football mindset. He believes in packing-the-bus and leaving only one striker in the attacking line.
I don't know about any other person but I seem to dislike this playing pattern. For this reason, I didn't use to admire Chelsea a bit in the days of Mourinho due to the fact that their games were always boring to watch. Howbeit, this pattern of football have worked for Mourinho. With this same pattern, he has won many major trophies like the Champions League, English Premier League amongst others.
---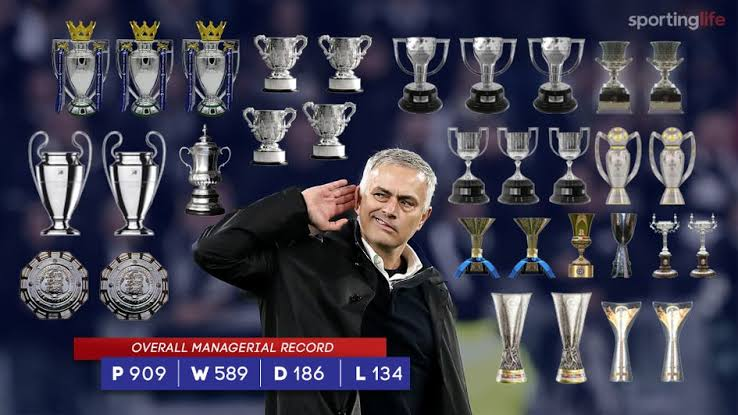 source
---
Let's know more about Jose Mourinho
---
José Mário dos Santos Mourinho Félix commonly called Jose Mourinho was born in Setabul, Portugal on 26th January 1963. This means he is aged 58 years. Before becoming a successful coach, Mourinho was a football player who spent most of his career in his hometown and local leagues and he played as a midfielder. In his playing career, he has played for Rio Ave (1980-1982), Belenenses (1982–1983), Sesimbra (1983-1985), Comércio e Indústria (1985-1987).
I won't be wrong if I say that Jose Mourinho wasn't really successful as a player compared to his coaching career. While playing, he only made 94 appearances and scored only 13 goals, winning no outstanding trophy. He started as a school coach and then coached a few Portugal teams but below are the senior teams Jose Mourinho managed;
Benfica
União de Leiria
Porto
Chelsea
Inter Milan
Real Madrid
Chelsea
Manchester United
Tottenham Hotspur
While at FC Porto, Jose Mourinho was outstanding having set records during his stay. He won the UEFA Champions League trophy for Porto and this was their first in many years. Also, he won two Primeira Liga trophies, one Taça de Portugal, one UEFA Cup for the club befor parting ways. From Porto, Chelsea signed him and he stayed as manager with the Blues for three years. While at Chelsea, he won two Premier League titles, a FA Cup, and two League Cups. Great achievements!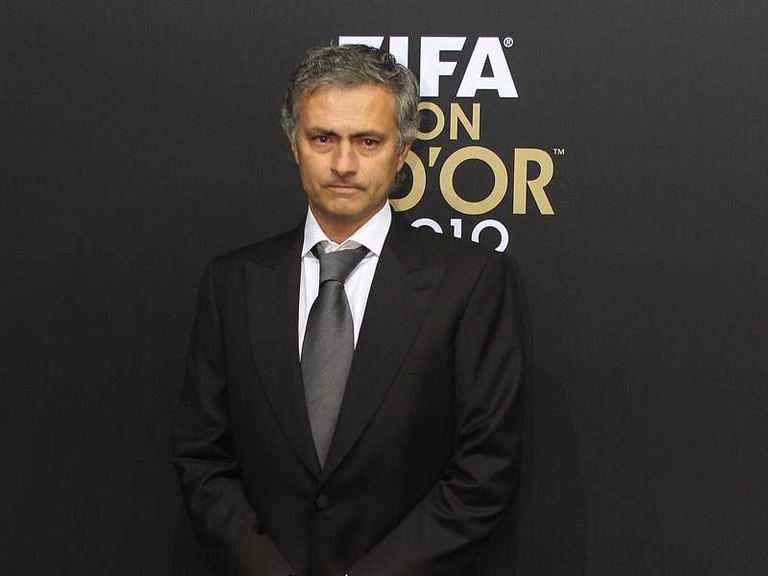 source
---
Worthy of note is that it was during the days of Jose Mourinho as Inter Milan's manager that an Italian team ever won the Champions League. Mourinho won the Champions League with Inter Milan in 2010 and other major honours during his stay at the club. Noteworthy is that Jose Mourinho has won the FIFA Coach of the year award. Also, he is one of the coaches to win the Champions League with different clubs as well as league titles in different countries. This is rare among coaches.
Currently, Jose Mourinho is without a coaching as he was recently sacked by Tottenham Hotspur following poor results. He was supposed to stay at Tottenham till the end of 2023 but was unfortunately sacked after 17 months into the job. I miss his talks and reactions on the sideline. I hope he gets another appointment soon enough. Of a truth, none will ever be like the man called Jose Mourinho - The Special One!
---
---