Top Crypto Analysts Share Bitcoin (BTC) Price Outlook: Bull Trap or Bull Run?
2023 started on a good note for crypto investors as the market saw a huge recovery after many months of being bearish with many coins/ tokens hitting all-time lows, and wrecking several traders.
Of course, bitcoin (BTC), the top-ranked crypto asset by market capitalization led the market rally and has surged by over 38% in the past 30 days and over 9.5% in the last 7 days. Gradually, BTC found its way from a bottom of around $16,000 in Q4 2022 to break out above the $23,000 resistance earlier in January. At the time of writing, BTC is currently trading for $22,967.13 per coin with a decline of 0.31% in the last 24 hours.
While many are excited about the recent price action in the cryptocurrency market, it is important to trade with caution and not FOMO. Importantly, the prevailing question is whether the crypto winter is truly over. Is this the beginning of the next bull market? Or this is just another bull trap?
In this article, we will take a look at some opinions from several prominent crypto pundits and TA experts regarding the price of bitcoin. Read on!!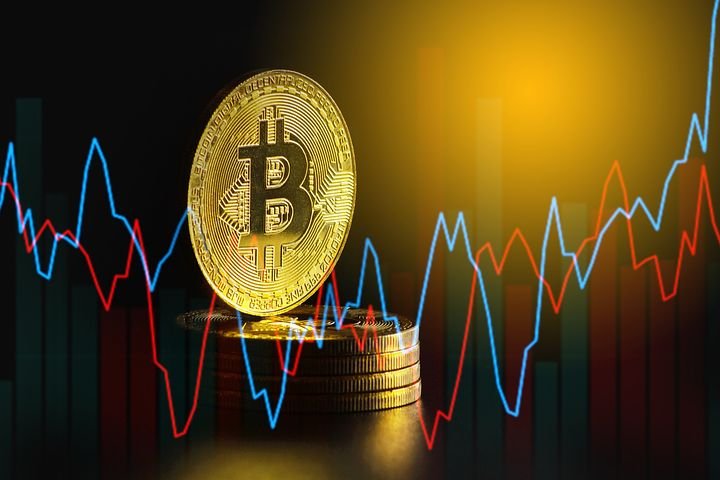 source
---
MVRV Pivotal Moment: Bitcoin (BTC) Accumulation Opportunity To End Soon
According to a popular cryptocurrency analyst and trader Jason Pizzino, the top-ranked digital asset by market capitalization bitcoin (BTC) is still in the accumulation stage but won't remain in this phase for long. According to him, history shows that BTC has less than 5 months before it launches into the markup phase (or bull season). Hence, BTC is at an MVRV pivotal moment.
To arrive at this conclusion, Pizzino employed the use of the technical analysis tool dubbed the Market Value to Realized Value (MVRV) ratio. Notably, when the MVRV value of any asset is below 1, it suggests severe market capitulation and that accumulation is underway.
But when the MVRV is above 1, it could mean that an asset accumulation phase is about to end, marking the start of a bull run for such crypto. At the time of writing, the bitcoin (BTC) MVRV ratio is at 1.14.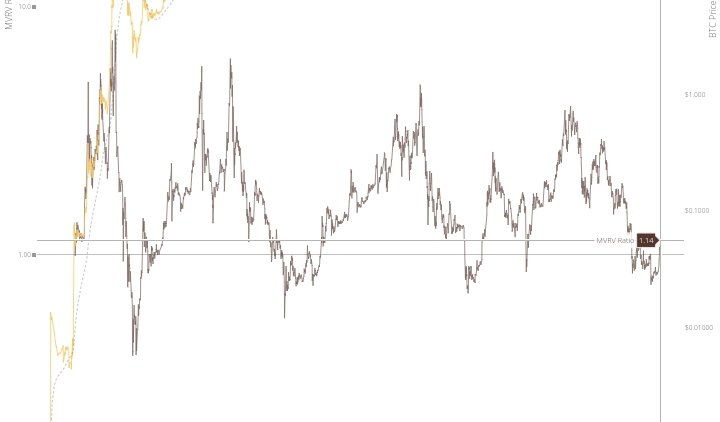 source
Per a Youtube strategy session, Jason Pizzino said:
"We may only have five months left of Bitcoin being underneath this [MVRV accumulation] zone which in the past has called for some pretty good buy opportunities before the market starts to accumulate at higher prices, like it did in 2015 and again in 2019 and 2020 and then go on to those next bull markets."
He added that some investors may miss out on the next bitcoin bull run as they are still expecting lower lows. According to him, breaking the $18,500 resistance imply that BTC can only form higher lows. He told his 281k subscribers:
"It can be easy for many investors to be left behind because they're expecting lower and lower prices. But a lot of the data is showing that if we haven't hit that exact price bottom on Bitcoin, we're probably somewhere around it. We want to see whether Bitcoin is going to test those upper prices, first hit that $18,500, that's going to be a key level. I think if we break that then we'll probably put in a higher low around that March-April period."
---
Popular analyst reveals 2 macroeconomic factors that could send BTC to $30,000 and above
Likewise, another top cryptocurrency analyst cited that BTC has bottomed out and is set to massively recover its value. Per a tweet, Michaël van de Poppe identified two catalysts capable of shooting the bitcoin price to the $30,000 level. According to him, these macroeconomic factors include a plunge in inflation and a pause in rate hikes.
In his words:
"The odds of a relief rally have been increasing recently, and I think it looks good. All need to be fueled by inflation dropping more than anticipated and the potential pause of hikes. That will give the relief of bitcoin towards $30K."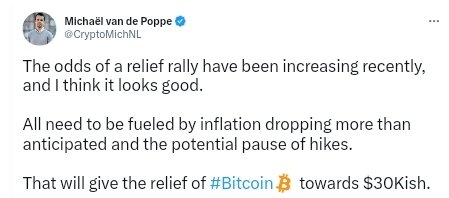 source
Posted Using LeoFinance Beta
---
---