The world is now changing , dont miss the boat .
A tweet from Blockworks about the new about 300 banks in US is will go live with Bitcoin trading.


Source
Which has been report in Americanbanker.com 2 days ago :

Last year , the fiat world has been surprise when the first country of El Salvador become the first country that has use bitcoin as legal tender. Even the BITCOIN and other crypto is currently in bearish , we can see a lot of whale taking this opportunity to increase their portfolio at the dip. It's not a small amount of money , but we talking about huge amount of money has been put in crypto everyday.
Day by day and surely someday whole world will use crypto as one money system . Currently we was watching the transaction process that happening , even the bank cant ignore the customer demand for bitcoin.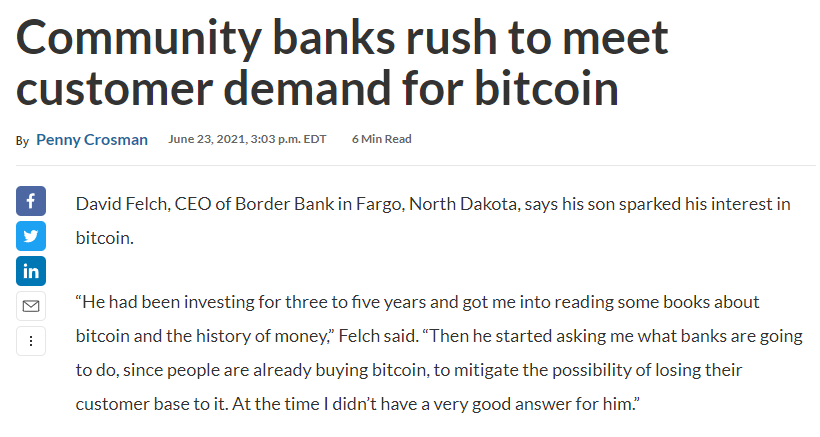 Source
Another new update , Mastercard has deal with Coinbase to be involves as another platform to do payment via crypto for NFT payments.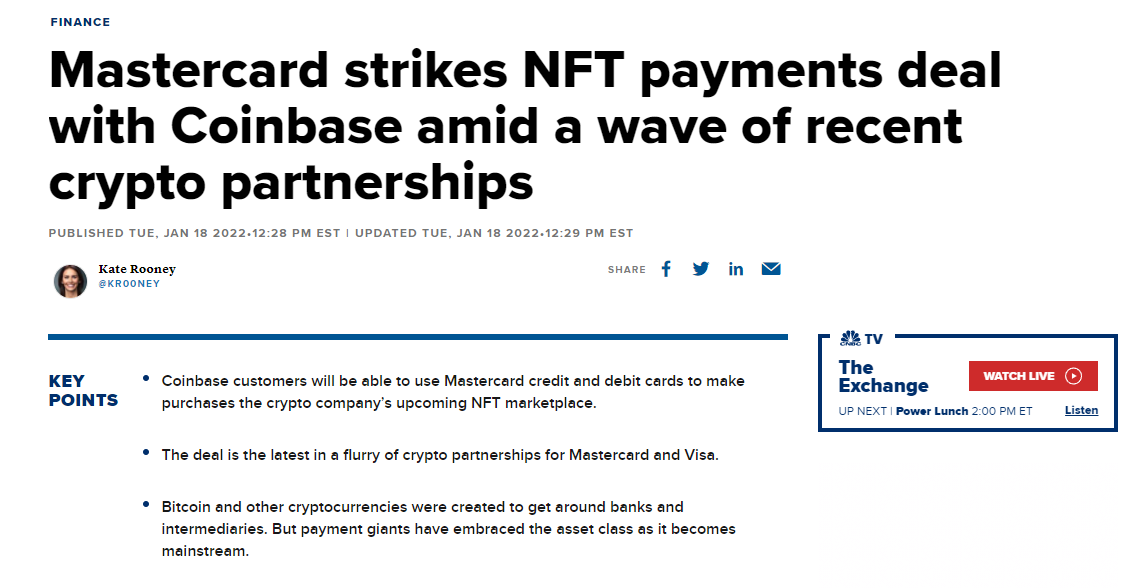 Source
While a lot of people still unsure to involve in crypto , including the government that hold the fiat money but this doesnt change that the world is changing to new financial system especially when the inflation of fiat money is very hard to be solve.
Ignorance make people lose the great opportunity to make fortune in future. I hope more people can take this opportunity.
Posted Using LeoFinance Beta
---
---