20445 HP reached... #HPUD and May Summary
At the moment, I follow the accumulation plan without deviating a single micro-Hive, by the way, shouldn't we put some name to the smallest fractions of HIVE (like Bitcoin satoshis)?
Well, I guess when HIVE hits $1000 maybe it's time to talk about this (LoL)...
Actually, I have reached 20445 HP from rewards and from my POWER-UPS performed every damn Friday, 445HP in a month, at an average of 14.2 HP accumulated per day, of which, almost 8HP/day comes "organically" due to my Curation and Author rewards, so, 243HP out of 445HP are "ORGANIC"...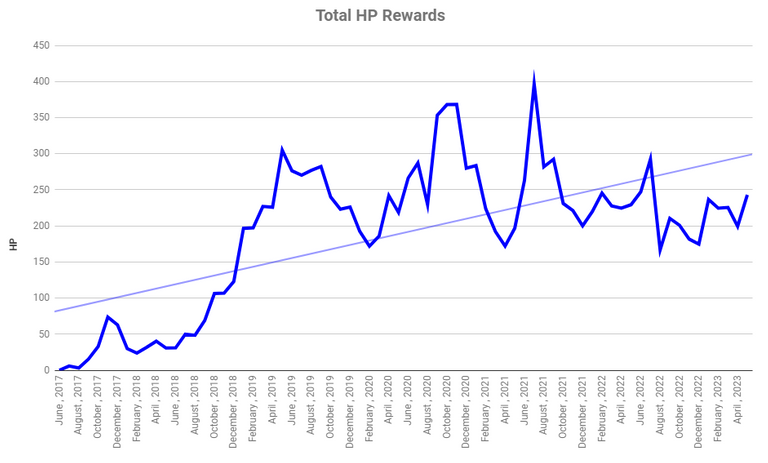 I must say that during this past month of May, both the contribution of curation and authorship rewards have seen a substantial increase...it is clear that the low price of HIVE and the uncertainty of the current market are taking their toll on many people, who mistakenly leave the platform losing motivation.
Consequently, those of us who persist get a certain advantage to accumulate more easily, since HIVE's reward pool remains practically the same.
Also, today I am a little earlier than my recurring date for my Power-Ups since it is the first of the month and tradition says that today is POWER-UP DAY (#HPUD), with which I have added 23 more HP to my stake anticipating my usual Friday power up.


Have a very good #HPUD day!
---
---