8
It seems that the Fear & Greed indicator has touched its lower limit for the fourth time in history today, we have reached an Extreme Fear level of 8... which could indicate the approaching end of the Bear Market, however, the complexity of the crypto market that we currently have is nothing like what we have seen before.
The FEAR sentiment is not channeled by BTC as it was in the past but by the possibility that what some thought was risk-free in profiting from stablecoins poses more uncertainty and fear than expected after the LUNA/UST disaster...
Yes, dear friends, there is nothing "safe", and I am a bit annoyed by all the crap I see in the news regarding how dangerous it is to invest in crypto when "you have no idea what crypto means". The death spiral is not only a possibility in crypto but it is a phenomenon that occurs in any market if certain conditions are met.
Going back to the value of the Fear & Greed Index, I think that what it is reflecting is precisely that fear of not being able to trust on stablecoins, in fact, it is the STABLECOINS that have lost market capitalization, much more than BITCOIN: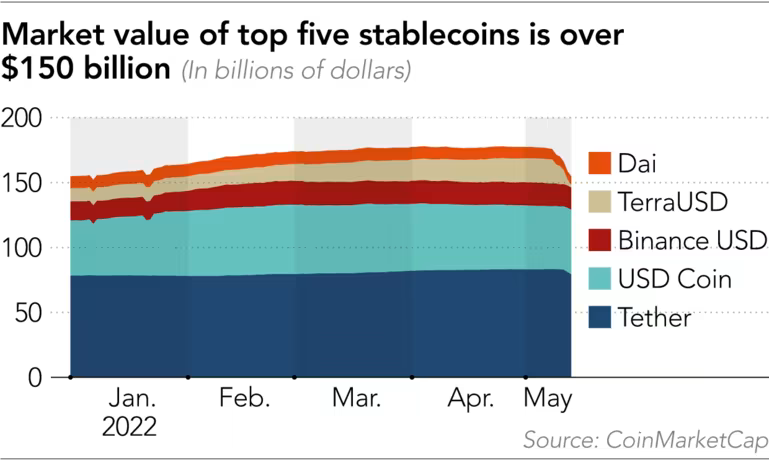 (Source)
And that is also seen in the dominance of BITCOIN that has grown and maintained since the fateful event of LUNA and not so with the dominance, for example, of TETHER:
BTC Dominance: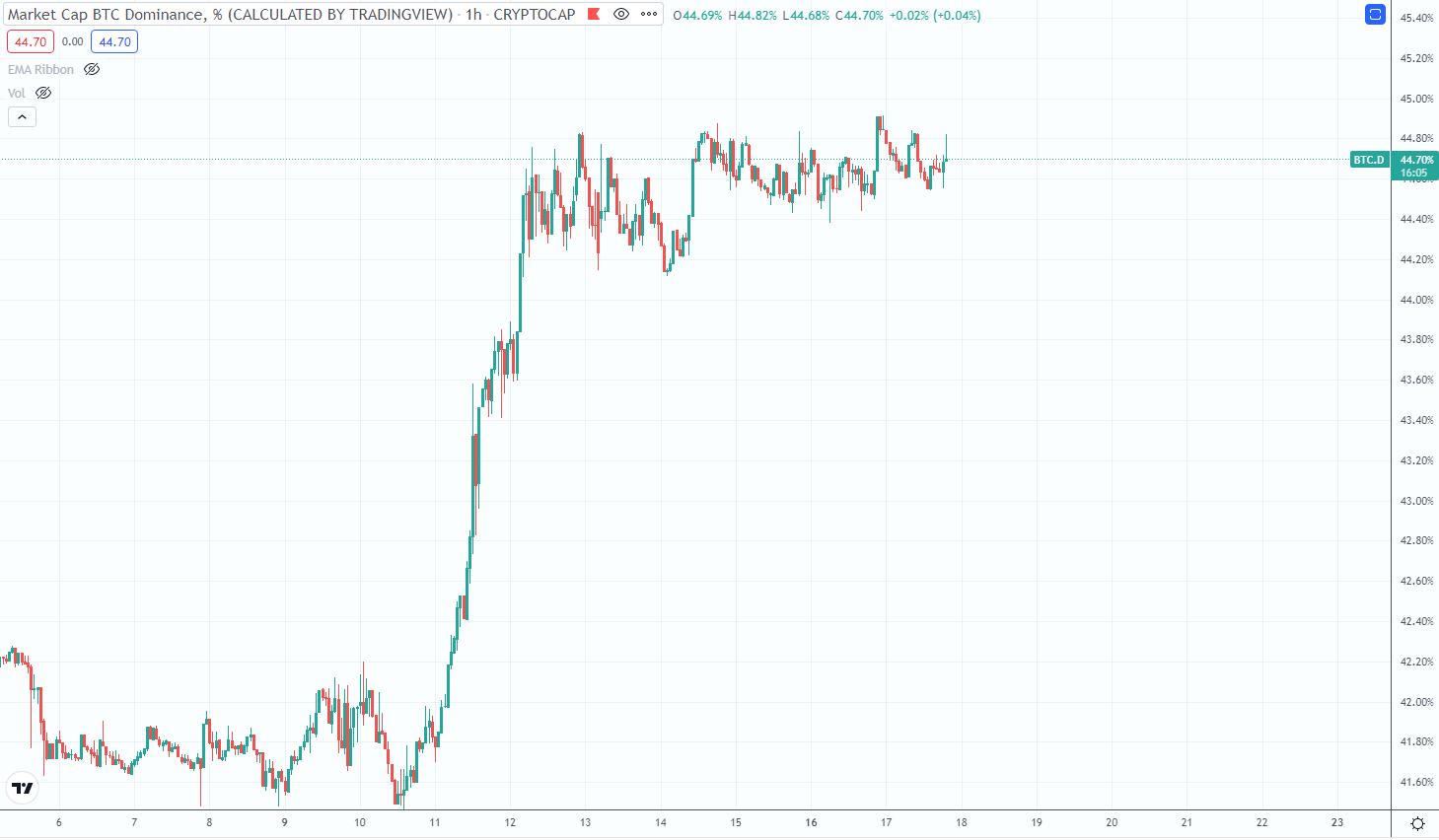 USDT Dominance: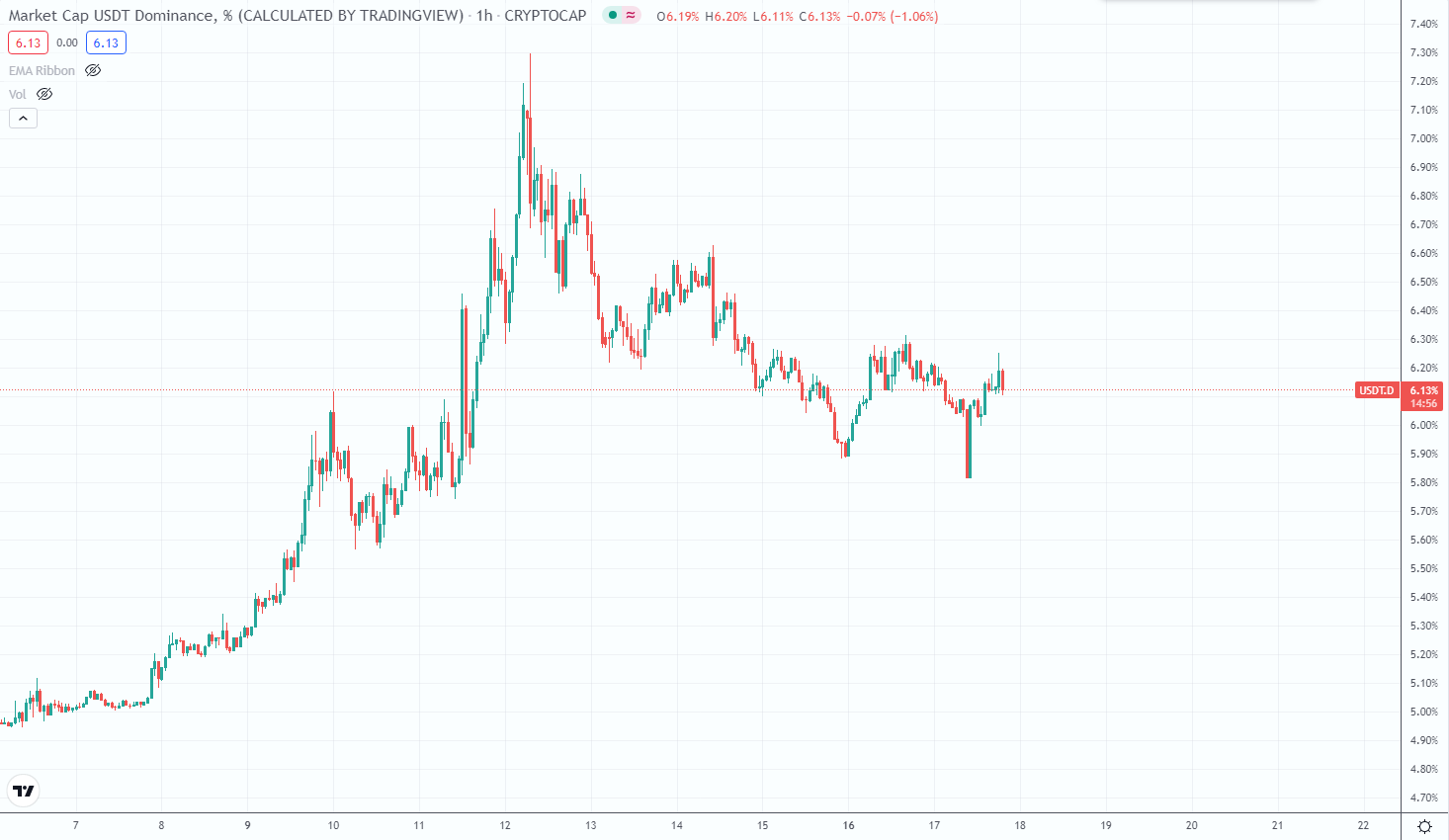 We'll see if this is the bottom, I want to believe that we are not far away although we need to recover some lost confidence.
If there is any good thing that we could take from these fateful episodes, it is that more BITCOINERS are being created every time, which, in my opinion, is a good thing.
Posted Using LeoFinance Beta
---
---