Improving Curation efficiency on June
June is almost gone, time for an analysis of my performance as a curator and also as an author on what I get in terms of "organic" HIVE POWER.
Curation HP Rewards
I have managed to improve my earnings as a curator, I have reached 105 HP on this aspect which means I also get efficiency on my UPVOTING of about 8.63% so, 0.13% more than May which indicates I'm doing pretty well on this aspect.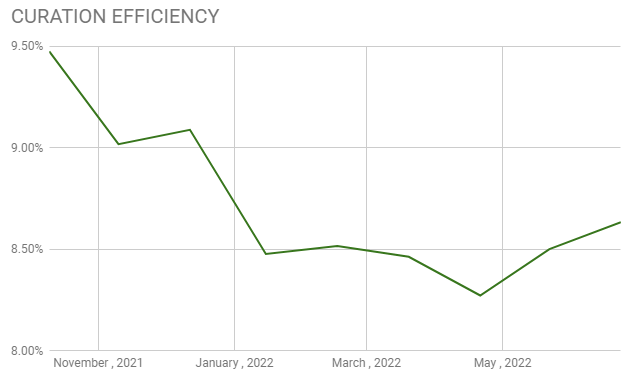 The chart of earnt HP as a curator remains as follows: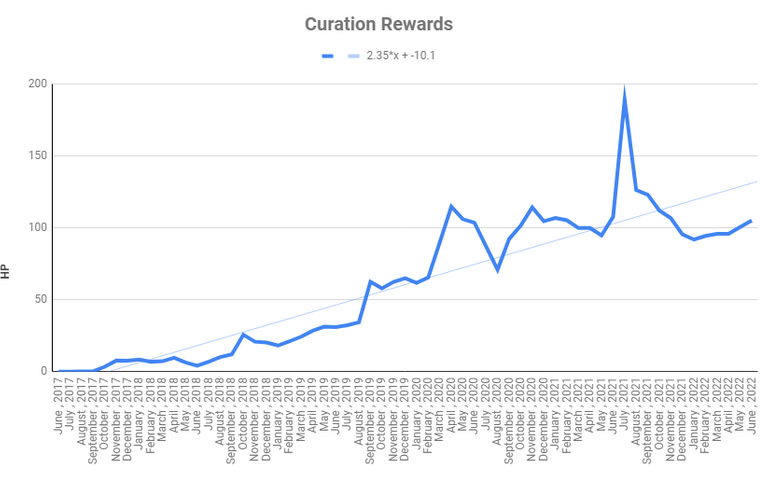 Author HP Rewards
Again I am far from my ATH which I doubt I will get it soon in the future, however, I have improved as well in this aspect in comparison with the three previous months so, In overall I am glad.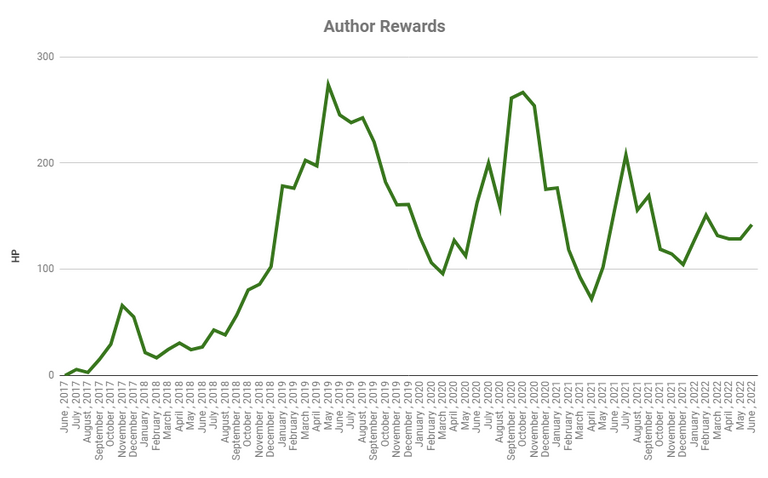 Probably, I am getting more rewards on my post due to the conditions of the market, when the market is bearish more people remain inactive and, being the "rewarding pool" similar, the part of the cake you get is higher.
Bear Markets are for building and this is a good example but seems that people make the same mistake over and over again, they only post or are active when things are bullish, forgetting that their stake on HIVE POWER is ridiculous to take profit of.
Overall HP rewards
The composition of both variables previously mentioned gives us the following result: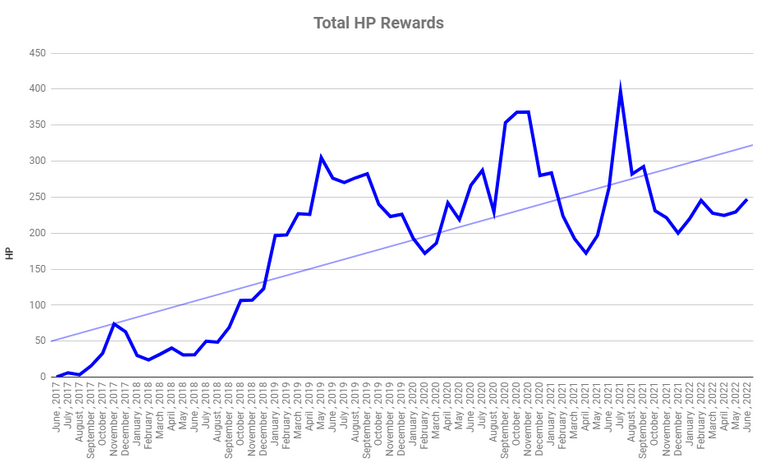 247 HP obtained in total, 18HP more in comparison with May but still very far from my ATH, 396 HP in just one month, on July 2021.
Remember that in this post I only reflect the earnings from curation and Authoring in terms of pure HP obtained. The total earnings are almost double those 247 HP if I count the Liquid HBD, the HIVE interest and also what I get from other tribes.
---
---