Unmotivated Whales towards current price action
The whales do not seem interested in this price level.
We have been ranging between $30,750 and $28,800 for 13 days, a fairly long interval in which very little has happened, however, for some traders this predictable price action is a good opportunity to get the most out of day-trading.
This does not seem to be the case for the BTC Whales, the activity among the top100 BTC Wallets is decreasing and it seems that many have gone into hibernation mode during these last days.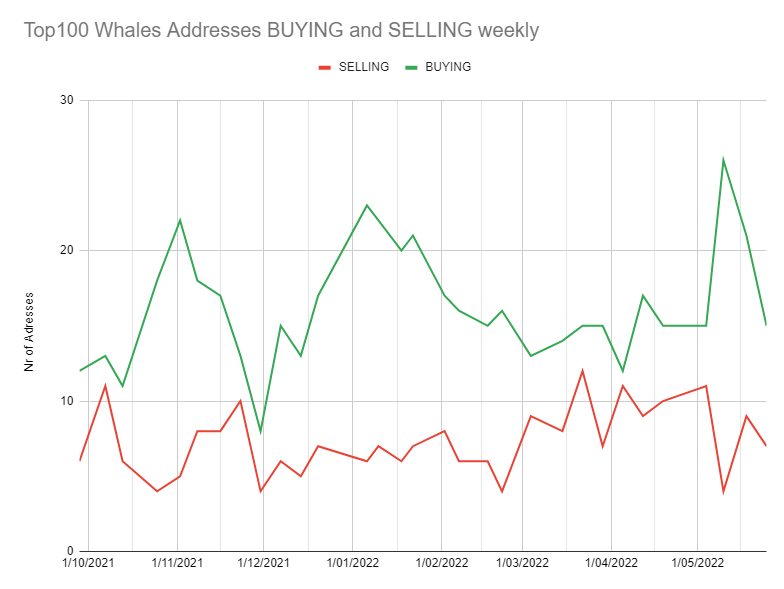 It is also noticeable in the amount or volume that these whales used to swallow, we still have a proportion of BTC bought twice as high as sold, but the amounts are decreasing on the buyers' side while on the sellers' side it increases little by little...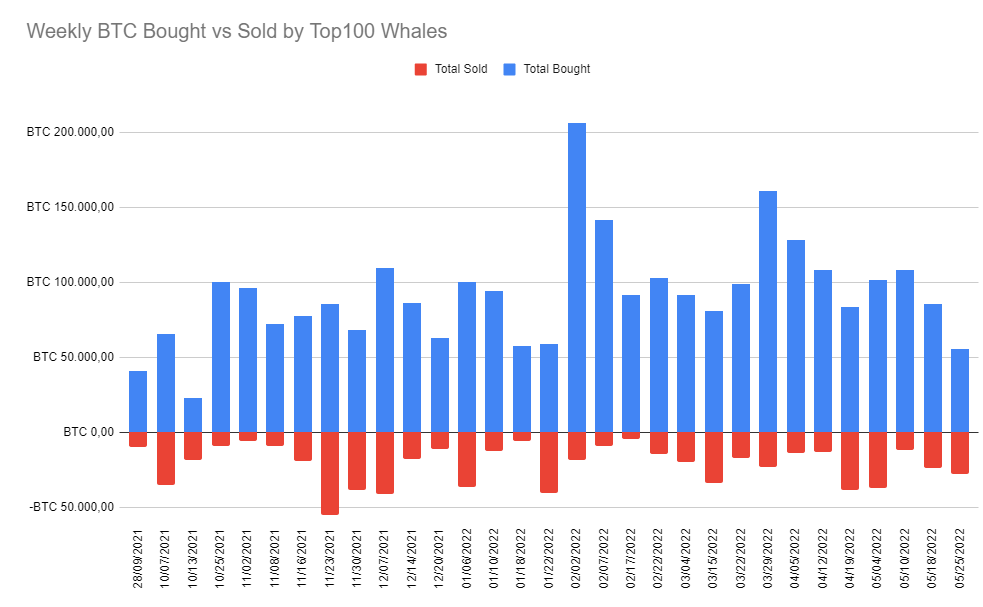 This does not portend an end to the Bear Trend anytime soon, there does not seem to be much interest in accumulating at this price level and perhaps these whales are waiting to buy lower, possibly towards $20,000.
It seems that the agony is going to last a little longer...
---
*Disclaimer: This is just my personal point of view, please, do your own assessment and act consequently. Neither this post nor myself is responsible for any of your profit/losses obtained as a result of this information.
Posted Using LeoFinance Beta
---
---