Twice In 1 Day?!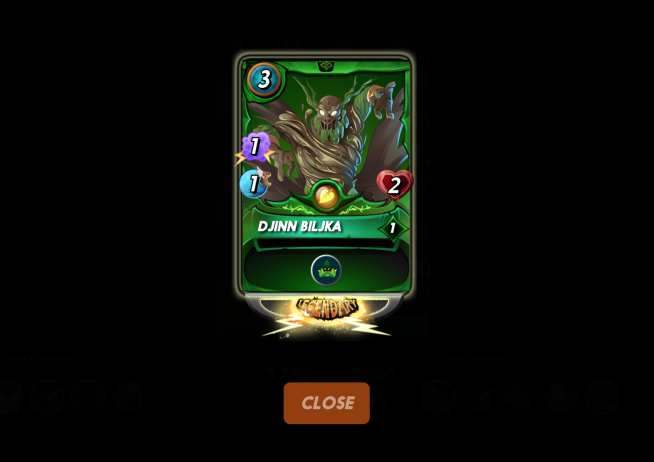 When I was using quest potions, I just couldn't catch a break. If I wanted to check out any of the new legendary cards, I had to do it in the market.
Today my luck changed. My main account managed to finally break back into the Gold League and the daily rewards I received contained the new legendary earth card, Djinn Biljka!
After making my daily post, it was time to knock out the daily quest for my alt account. This account hovers around the Bronze II area so my daily rewards are limited to 1 chest.
Imagine my surprise when opening that single, lonely chest and it started to shake. I couldn't believe it. Two legendaries in one day. There's only a 0.64% chance of that happening!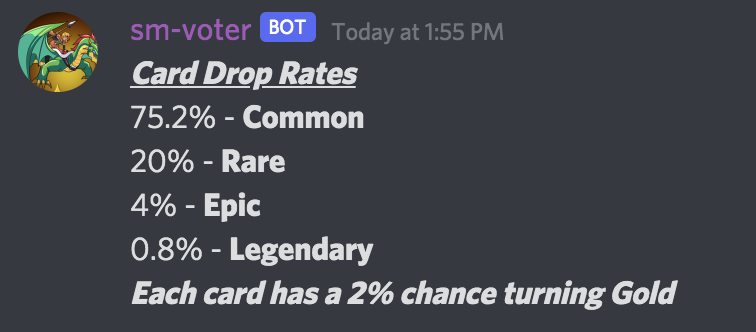 THANKS FOR READING!

---
---
---
---
📜 Updated DEC Burn/Card Power Chart 📜
Note: You can also type $dec in the discord server's bot chat for the same chart
---
---
💎 Still not signed up to play and EARN? Sign up HERE 💎
Note: It's free to play but to earn you need to purchase The Summoner's Spellbook for $10
📚 How To: Purchase The Summoner's Spellbook 📚
---
---
👹 How To: Unlocking Bronze League Beast Mode 👹
---
🌟 For more articles like this, check out my blog HERE 🌟

---
---