(ESP-ENG) 247 cartas, abriendo tres sobres nuevos y ya casi EGO cero - 247 cards, opening three new envelopes and already almost zero EGO
Hola querida comunidad, quiero compartir mi avance en el juego, ya casi son 300 cartas y con los precios en baja que se han vuelto una costumbre este ultimo año, es una buena oportunidad para conseguir gran cantidad de tokens y acumularlos, de igual manera podemos obtener NFTS y una nueva subida nos pueden hacer generar mucho dinero. Quiero compartir mis tres nuevas compras de sobres y mi avance para llegar a deseado EGO cero.
Hello dear community, I want to share my progress in the game, there are almost 300 cards and with the low prices that have become a habit this last year, it is a good opportunity to get a large number of tokens and accumulate them, in the same way we can getting NFTS and a new raise can make us a lot of money. I want to share my three new pack purchases and my progress towards reaching my desired EGO zero.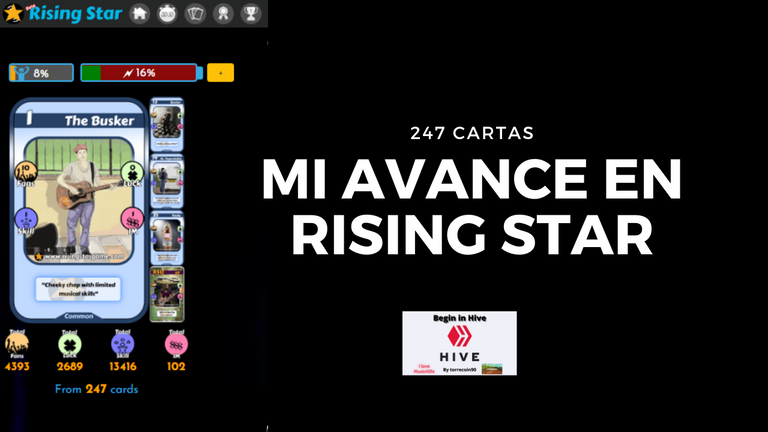 Un sobre con puros instrumentos, una buena razón para seguir realizando misiones de Music Lessons y continuar hasta dejar el EGO en cero y así saber realmente cuantos Stabits estoy ganando por cada misión.
An envelope with pure instruments, a good reason to continue doing Music Lessons missions and continue until I leave the EGO at zero and thus know how many Stabits I am earning for each mission.
Las baterias y los intrumentos de percusion son los que mas Skill Rewards me dan, y he utilizado esto para llegar al 8 por ciento de ego, recibo entre 50 y 100 Skills, aunque no es un numero muy alto con constancia y paciencia.
Drums and percussion instruments are the ones that give me the most Skill Rewards, and I have used this to reach 8 percent ego, I receive between 50 and 100 Skills, although it is not a very high number with perseverance and patience.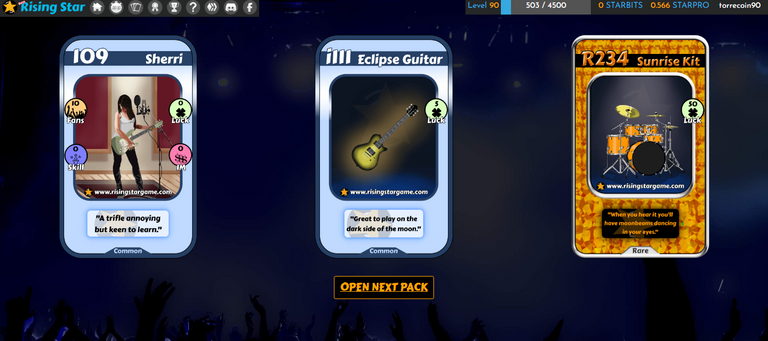 Gracias a Paige obtengo un poco mas de Skills y Fans, una carta que no esta nada mal y que si empezamos a acumular en buenas cantidades se notara evidentemente el avance.
Thanks to Paige I get a little more Skills and Fans, a card that is not bad at all and that if we start to accumulate in good quantities the progress will be evident.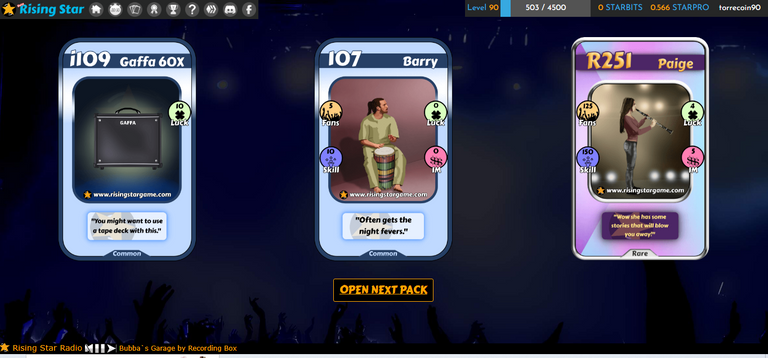 Muchas gracias por ver el contenido, espero seguir subiendo mas publicaciones sobre mi avance en el juego y mucho mas!!!
Thank you very much for watching the content, I hope to continue uploading more posts about my progress in the game and much more!!!
---
---