(ESP-ENG) Dua Lipa, Were Good, cuando es mejor terminar una relacion que intentar de nuevo - Dua Lipa, Were Good, when it is better to end a relationship than to try again
Ningún mejor mensaje me puede dejar un video, que un bello animal salvando su vida, no importan las circunstancias. Dua Lipa es una estrella que con su talento nos tiene acostumbrados a canciones que parecen ser un éxito y convertirse en clásicos, desde el momento de su lanzamiento!!!
No better message can a video leave me than a beautiful animal saving its life, no matter the circumstances. Dua Lipa is a star who with her talent has accustomed us to songs that seem to be a success and become classics, from the moment of their release!!!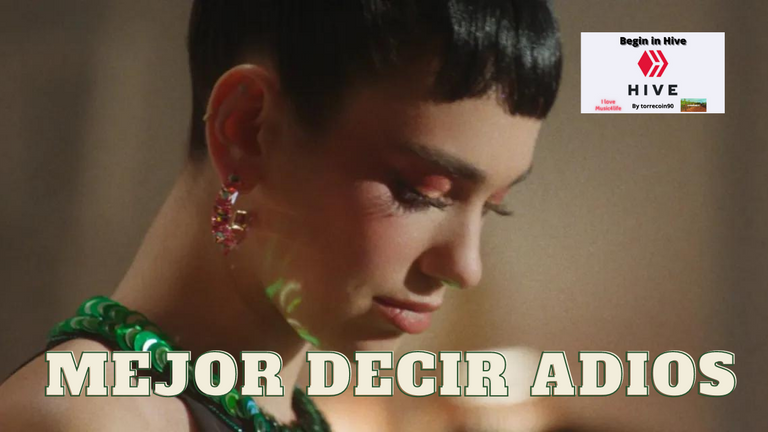 https://www.whynotmagazine.es/2021/02/15/were-good-el-ultimo-sencillo-de-dua-lipa/
Dua Lipa - We're Good
Lo hemos intentado y han salido muy mal las cosas, es mejor que lo dejemos de buena manera y dejemos de hacernos daño. Tu estarás bien y yo estaré bien. Tu podrás hacer lo que quieras y no necesitaras cargar tus excusas absurdas. Así como tu puedes hacer lo que quieras ese también es mi derecho desde que esta relación termino, así que no quiero mas daños ni malos tratos por eso.
We have tried and things have gone very wrong, it is better that we leave it in a good way and stop hurting ourselves. You will be fine and I will be fine. You can do what you want and you will not need to carry your absurd excuses. Just as you can do what you want, that is also my right since this relationship ended, so I do not want more damage or mistreatment for that
Gracias!!!
Thanks!!!
---
---