Cleome Spinosa flower - nature's gift
Hi everybody. How is your day? I am a newbie from VietNam.This is my first time sharing my post on this community. I am very happy to have your support and visit.
Today I would like to introduce to you a flower called the Tuy Diep flower with the scientific name is Cleome Spinosa and also known as "American Spider Flower" in my garden.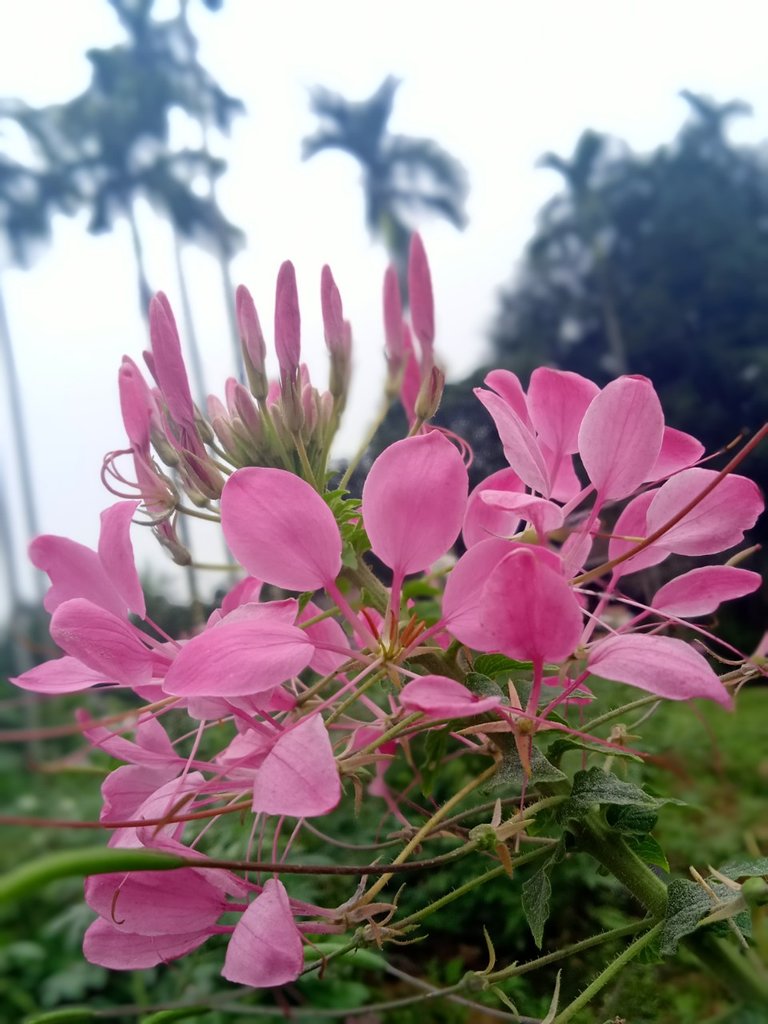 ---
Unexpected appearance:
The story is that there are many trees in my garden, which are flowers, fruit trees, and vegetables. I was impressed with a kind of flower in the corner of my small garden. It has many wings and is fragile like colorful butterfly wings. I found out that it is a Tuy Diep flower. In my hometown, but there are not many but I don't know where the origin of this plant comes from. One day I went to the street and saw a beautiful tree blooming on the side of the road, so I brought it home and planted it. it looks like a wildflower. After a while, it grew very fast and spread all over my garden. So I have a splendid flower garden.

Let's find out about this flower with me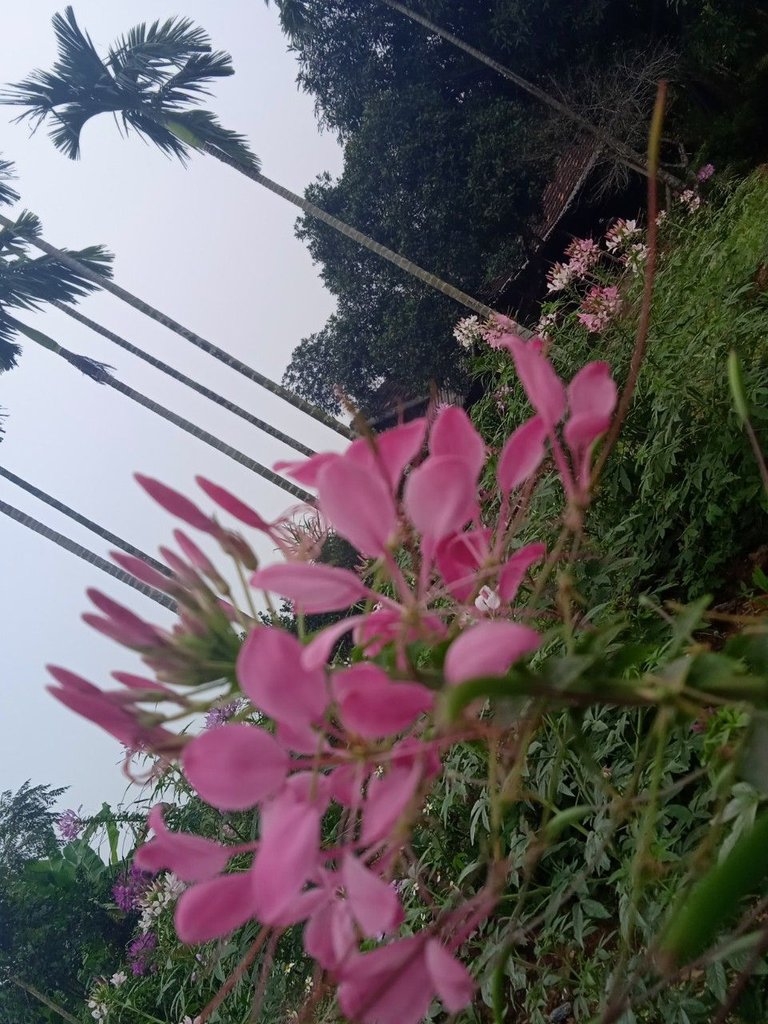 ---
Identifying characteristics
Features of Cleome Spinosa is a herbaceous plant about 100 cm to 130 cm tall, leaves twisted.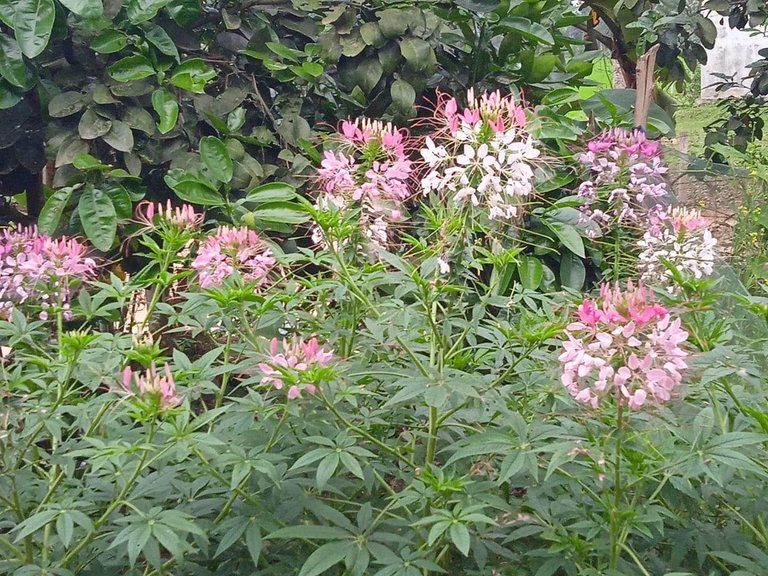 The leaves are compound-pinnate, with five or seven small, elongated leaves.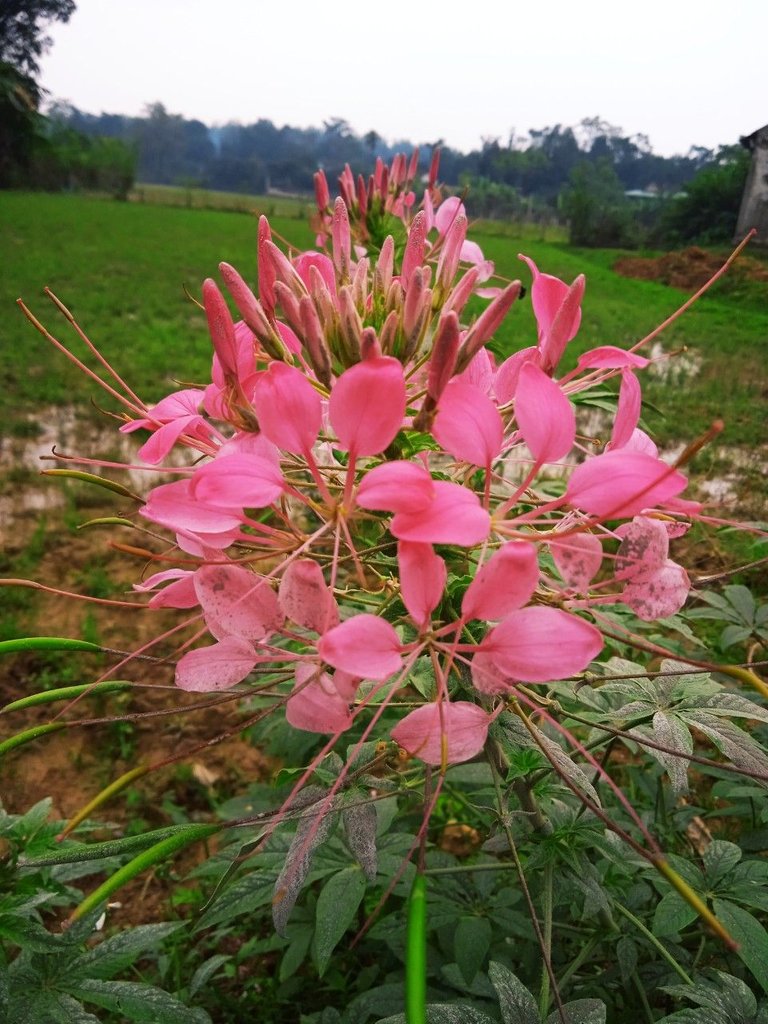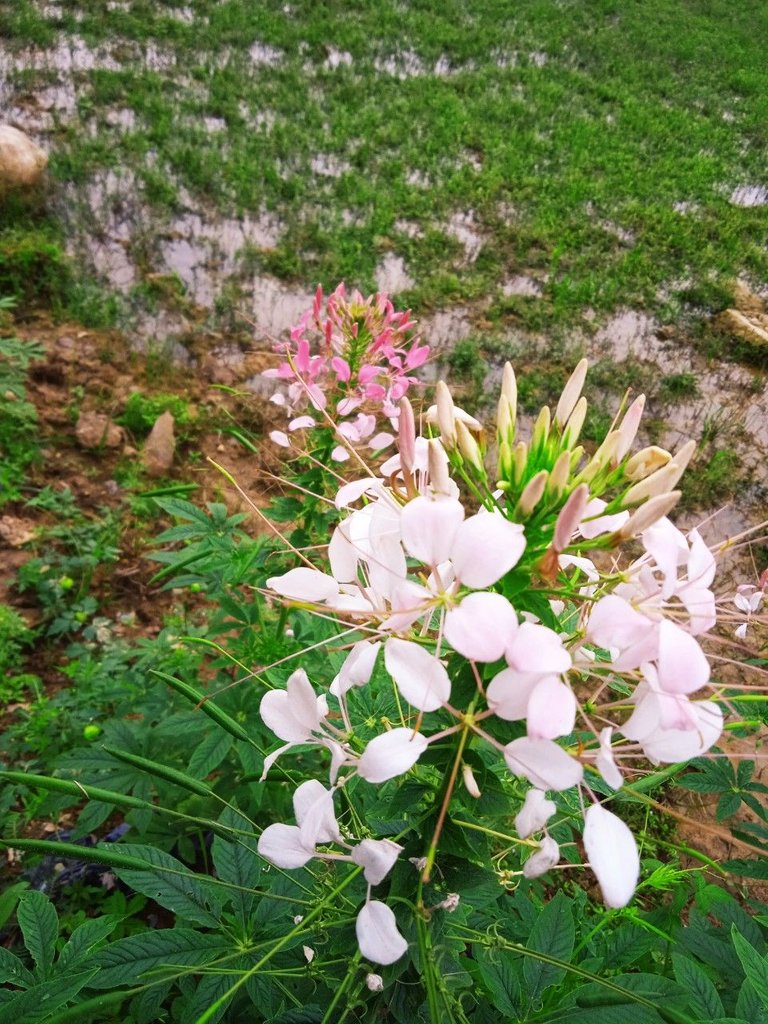 Flowers are purple, pink, or white, with four petals and long stamens and the small flowers come together and make a big flower.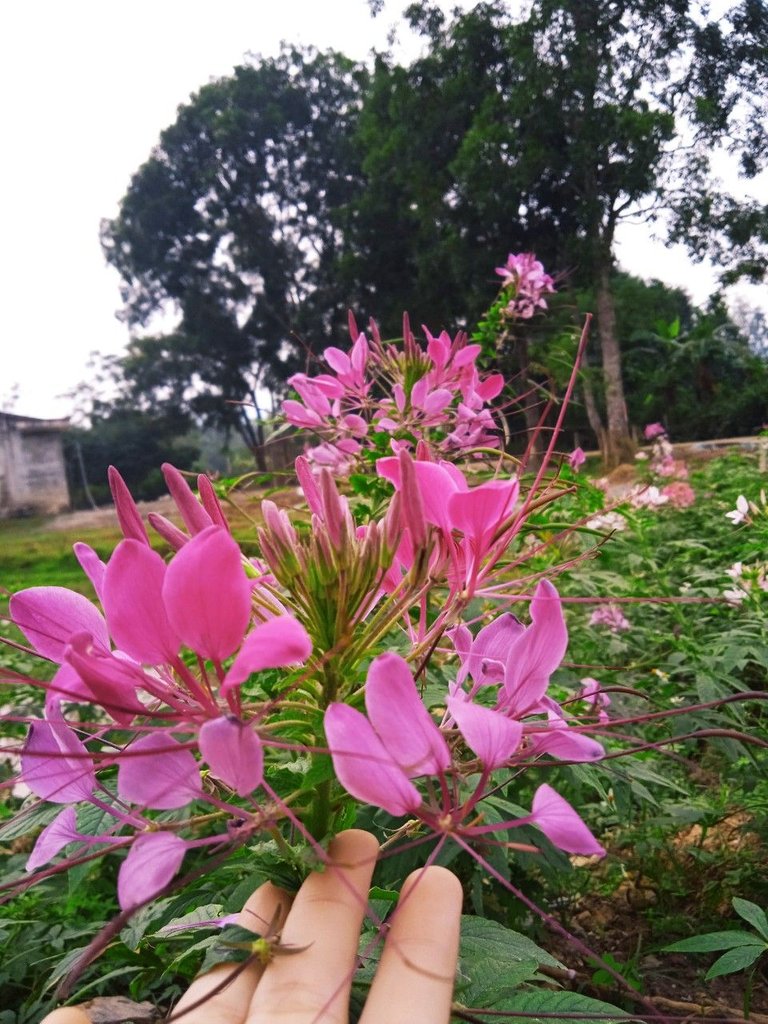 Flowers are like butterflies, swaying in the wind like colorful butterflies.
The flowering period lasts from late spring to early autumn. The plant loves the sun and Flowers can grow in any terrain and any weather.
The beautiful shape should be loved as an ornamental plant in the garden or indoors.
Meaning of flower
Reunion flowers
Flower means that your beauty captivates me. Besides, flowers also hide the beauty of reunion and union. The image of flowers, layers, and layers, gathered together to cherish each other, symbolizing a reunited family, a strong love. Therefore, children who want their parents to get along will give this flower as a sign of the child's wish for a happy family. Besides, flowers are considered capable of converging the quintessence of heaven and earth, bringing good luck to people.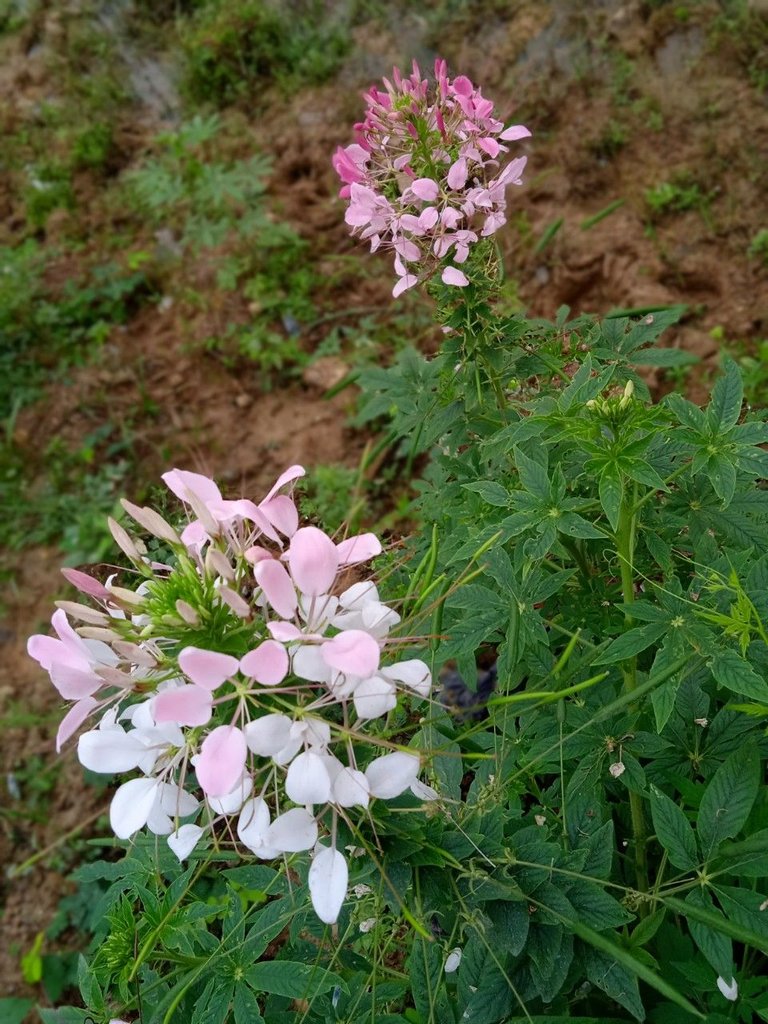 Iconic flowers
Although the flower is fragile and wild, it can grow and develop in the barren land, showing the spirit of resilience, perseverance, not giving in to difficult and harsh circumstances. it's just like humans, even with difficulties and challenges, we still overcome and move towards a bright future.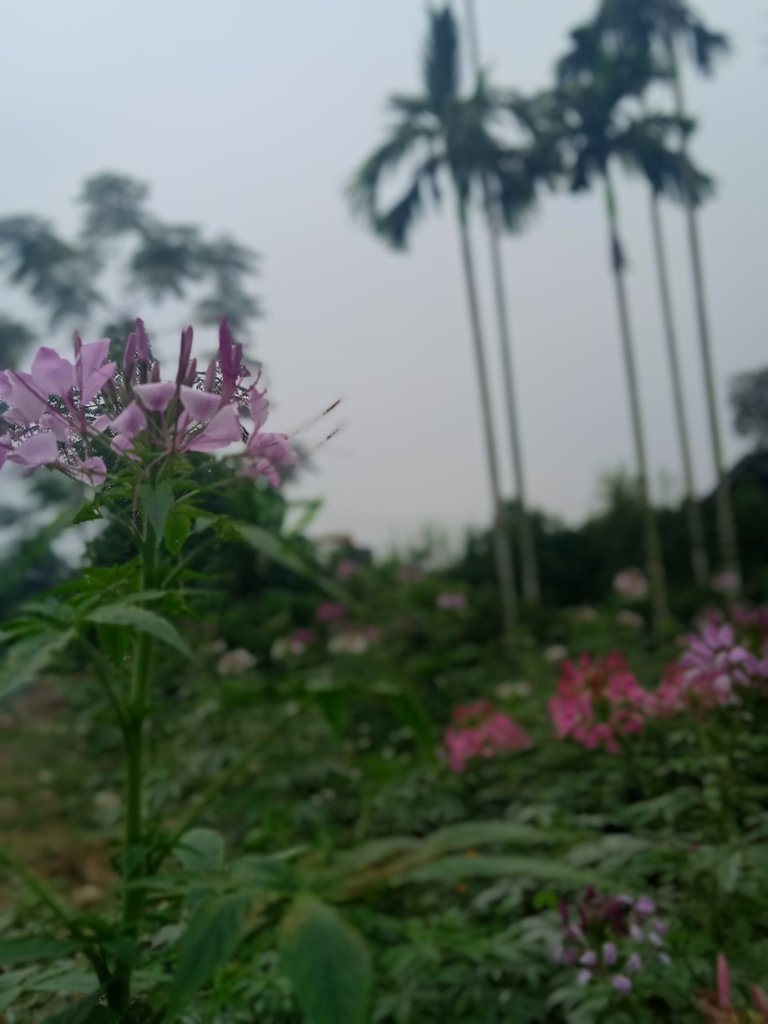 lucky flower
Tuy Diep flower is also considered to be capable of converging the quintessence of heaven and earth, bringing good luck to people.
Petals are soft, fragile, faithful purple mixed with gentle pink. Mixed with elegant white color, Tuy Diep's beauty is shimmering and magical. Alternating between purple and pink flowers is the smooth green color of leaves and branches. Moreover, when I was immersed in the flower garden, I felt like I was small, light, and relaxed. The graceful and elegant purple color of the flower creates the feeling of being lost in a paradise.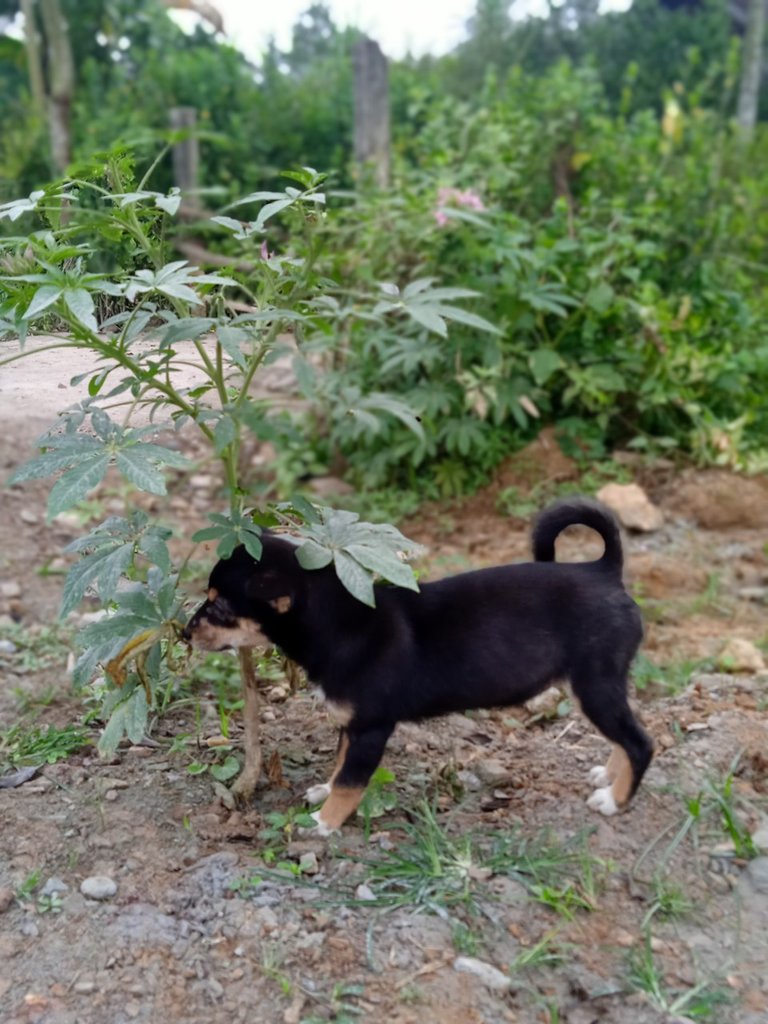 ---
From a wildflower, but now it has grown into a flower garden with a variety of colors, shimmering in the wind, so pretty things. thanks to that, my house also has more guests to visit and they bring plants to sow. I hope with those seedlings, after a few months it will turn my village into a flower village, and further, we will have tourists to take pictures.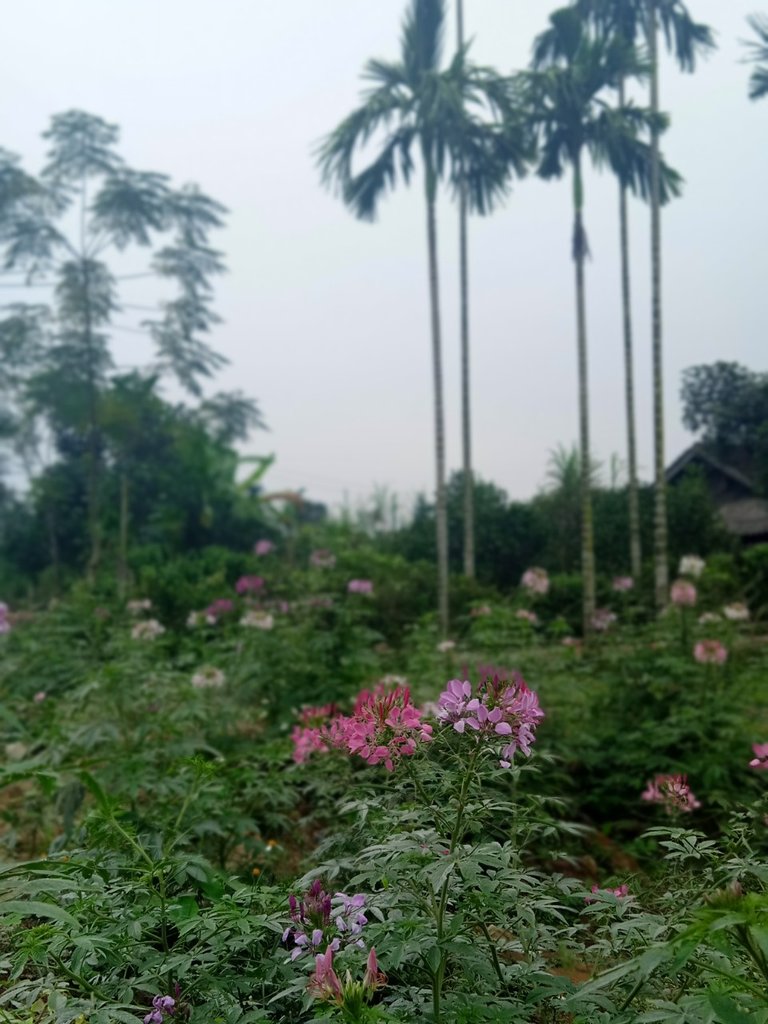 ---
I hope to make friends with many flower lovers like me and expect that the information about this Tuy Diep flower will be useful to you.

wish you have a nice and peaceful day
Thank you for taking the time to read my post
---
---