This Afternoon's Story and Daily Delicacies
Hi everyone, what is your favorite? About me, I am a fan of cooking and eating. Today I will share with you an unlucky afternoon of mine and a delicious dish of a favorite dish in Viet Nam-Sweet and sour pork ribs.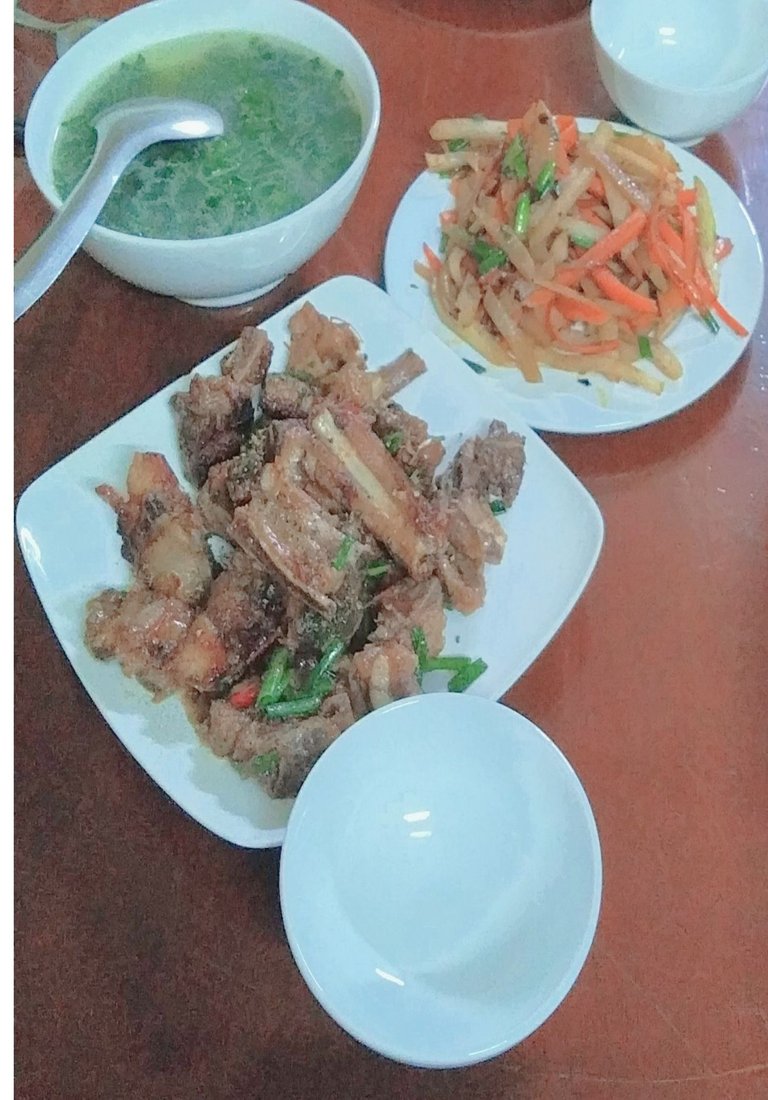 ---
My story
One like another afternoon, I stayed at home just learning and cooking dinner for my family, but when I open the fridge, I just remember that I forgot to buy the carrot to make carrot fried with kohlrabi, and I have to move to the afternoon market to buy some carrot because I scare my mom will scold me. and I quickly take the motorbike but I don't forget the helmet and driving license because in my hometown if you don't have those things you will be punished by the police. And that is the reason that made my happy afternoon into an unhappy afternoon but I will tell you in the last part of my post. And now I am going to move on to the Sweet and sour pork ribs - one of my delicious dishes in Vietnam.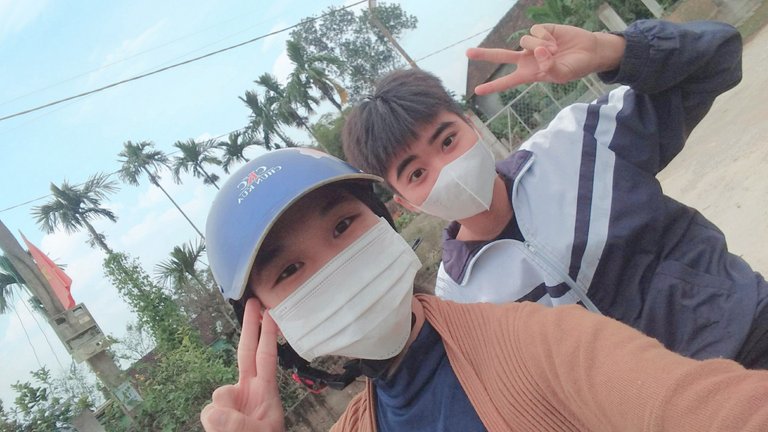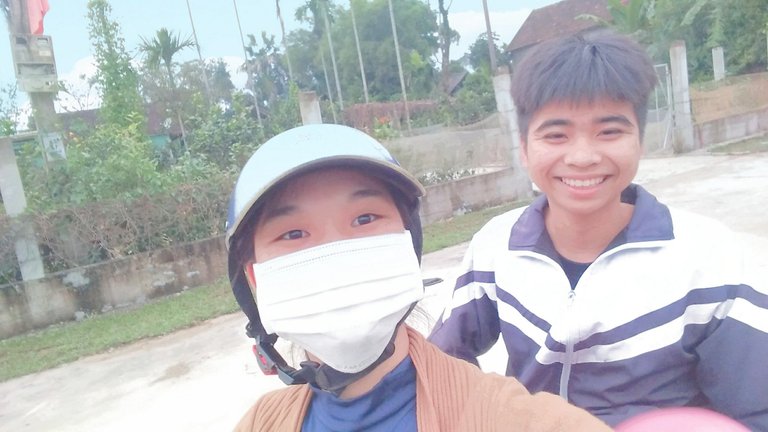 moving the market
---
Sweet and sour pork ribs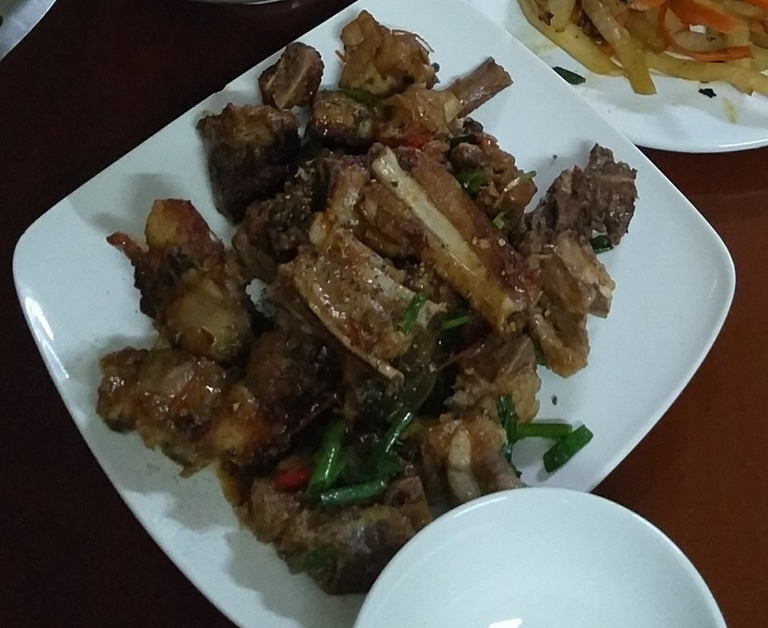 First, I will introduce to you what is sweet and sour pork rips in Vietnam. That is pork ribs mixed with tomato sauce. It is a favorite dish of many families because of its sweet and sour taste, eye-catching color, and rich nutrition. As you know, ribs contain many nutrients necessary for health such as Protein, Lipid, Glucid, and water. Sweet and sour fried ribs are both nutritious and easy to eat so it is very suitable for the taste of children.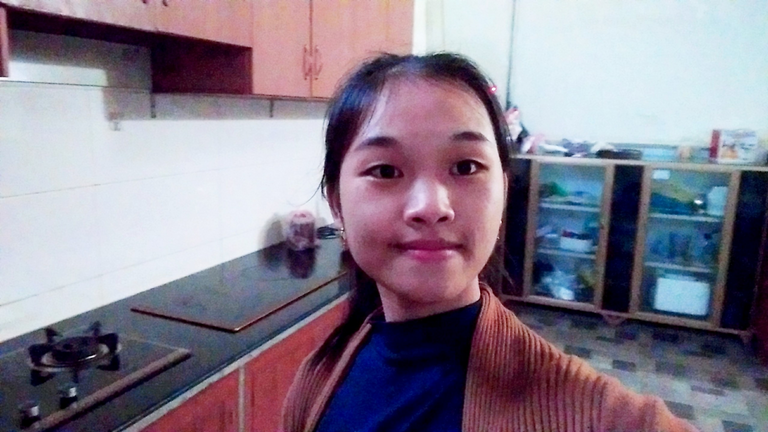 Let's discover the secret to making this delicious, round dish
Ingredients for attractive sweet and sour fried ribs.
• Ribs: 500 grams
• Tomatoes: 3
• Coriander for garnish
• Garlic
• Spices: Fish sauce, sugar, pepper, chili, cooking oil, used as a sauce.
Sweet and sour ribs - irresistible delicious taste
Pre-cooked with ribs
First, you wash the ribs, cut the ribs into small pieces, then put them in boiling water to blanch to remove bacteria from the environment that stick to the ribs. After blanching for 10 minutes, you take it out, drain the water and marinate the spices for another 10 minutes, then put it in a frying pan until it has a yellow color.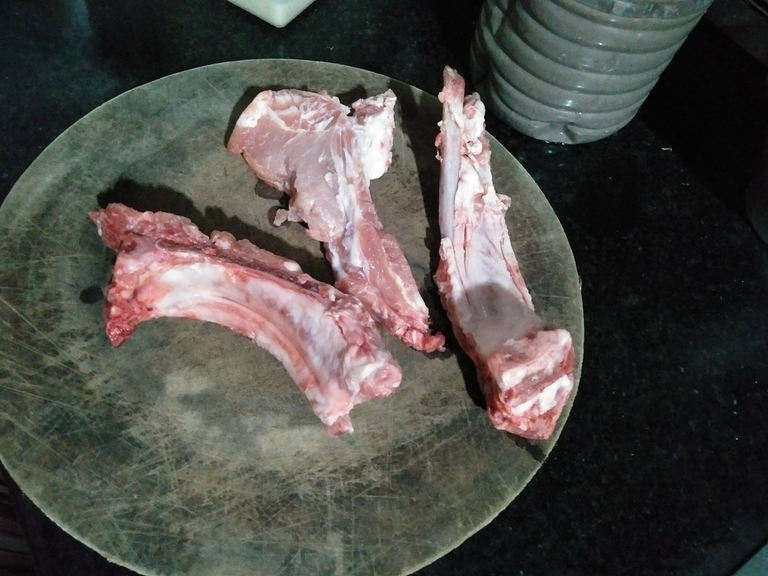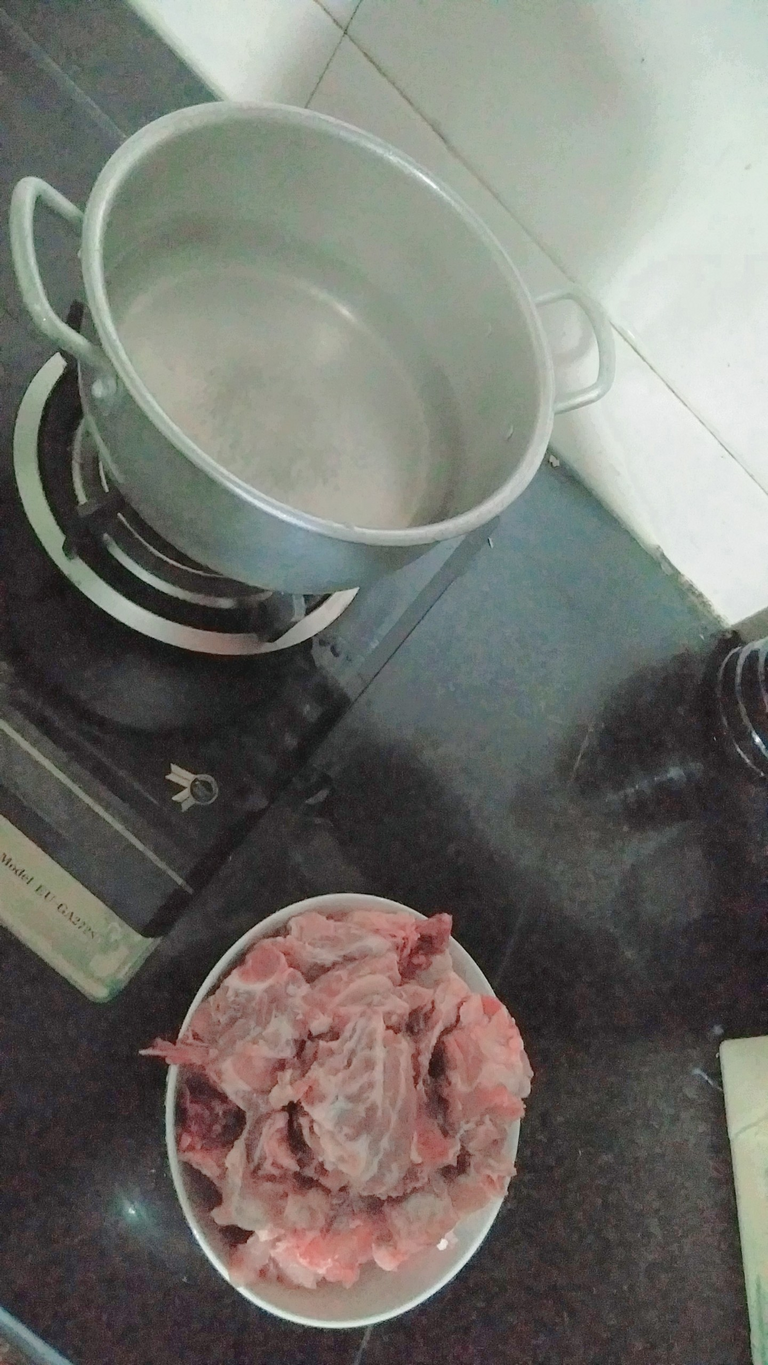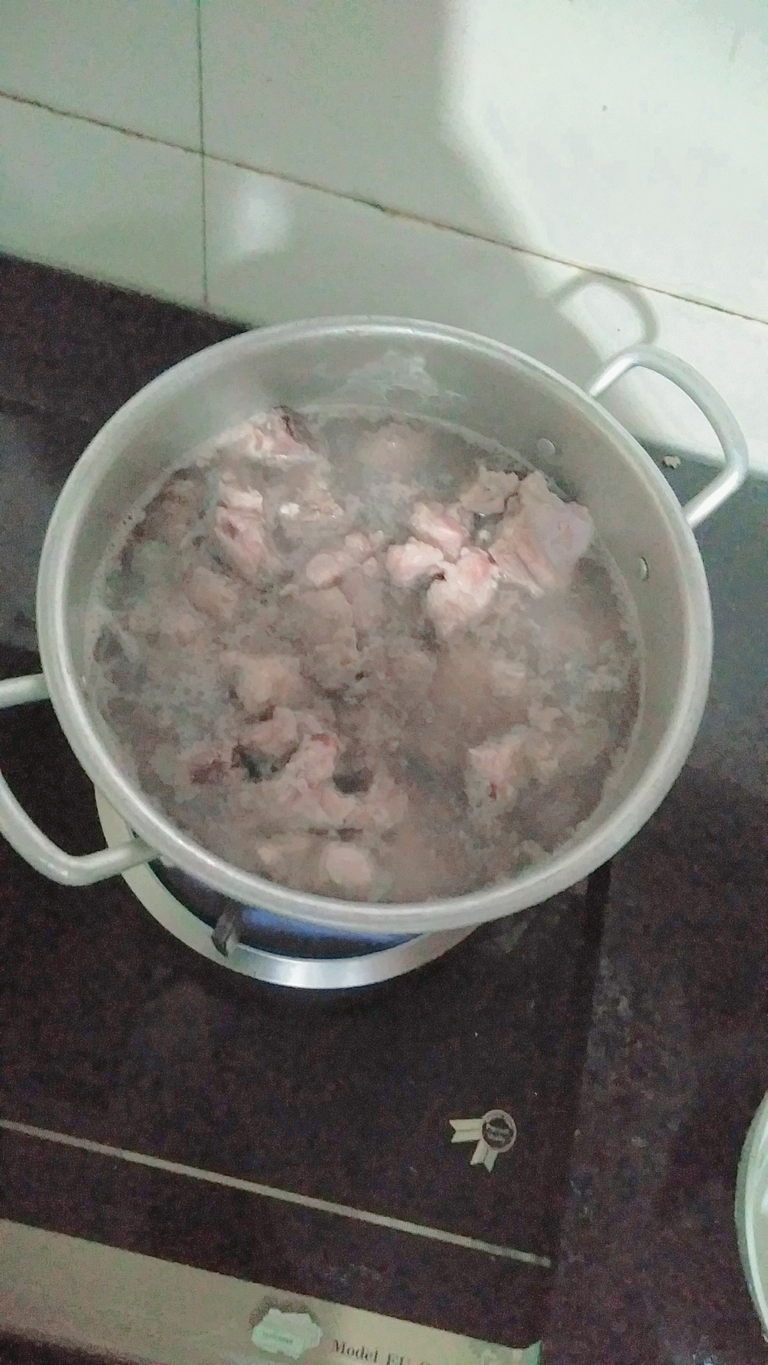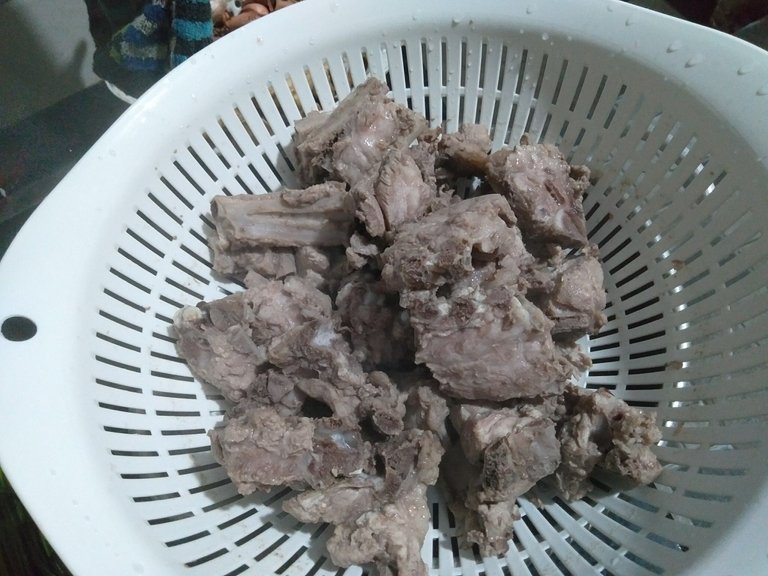 Steps to make the sauce.
You roast onions, garlic until fragrant then give tomatoes stir until tomatoes are cooked, then mix with half a bowl of boiling water to cool, add 3 tablespoons of fish sauce, 5 tablespoons of sugar to stir well.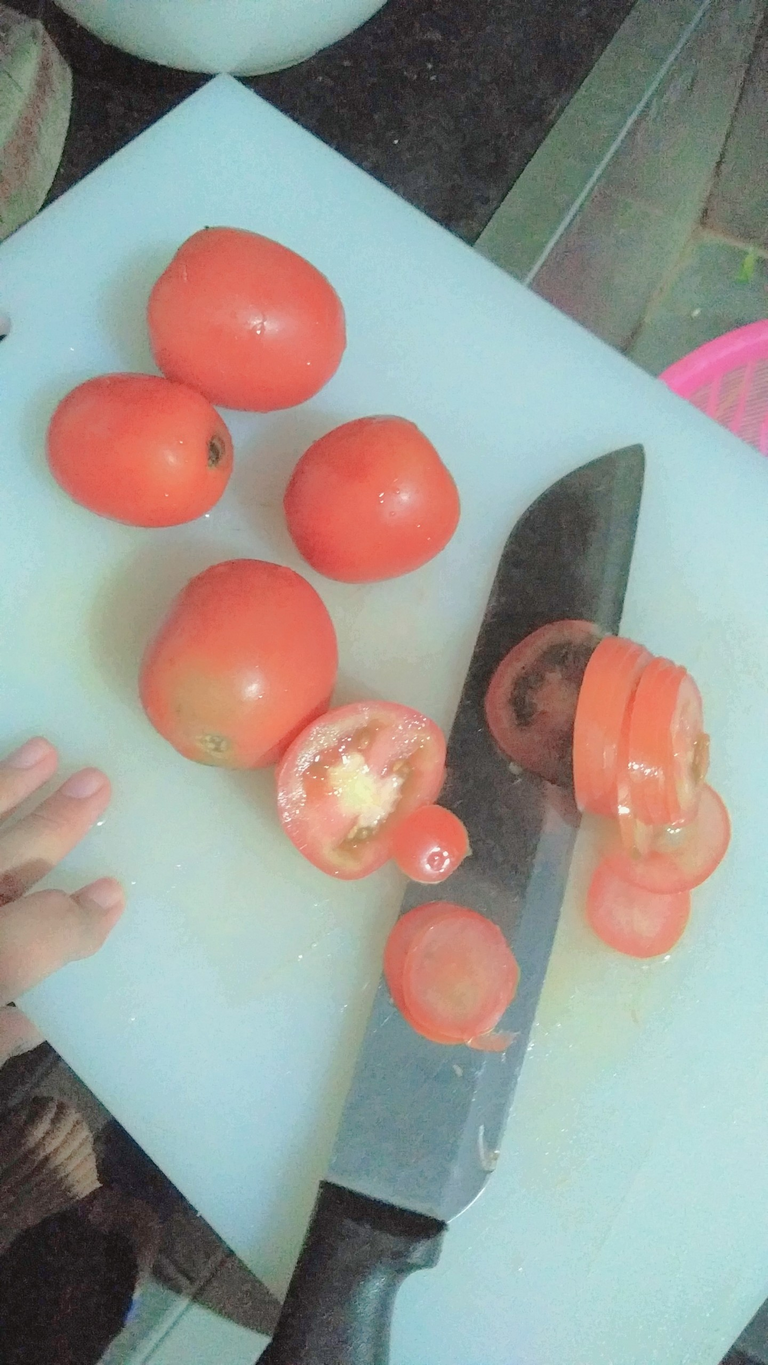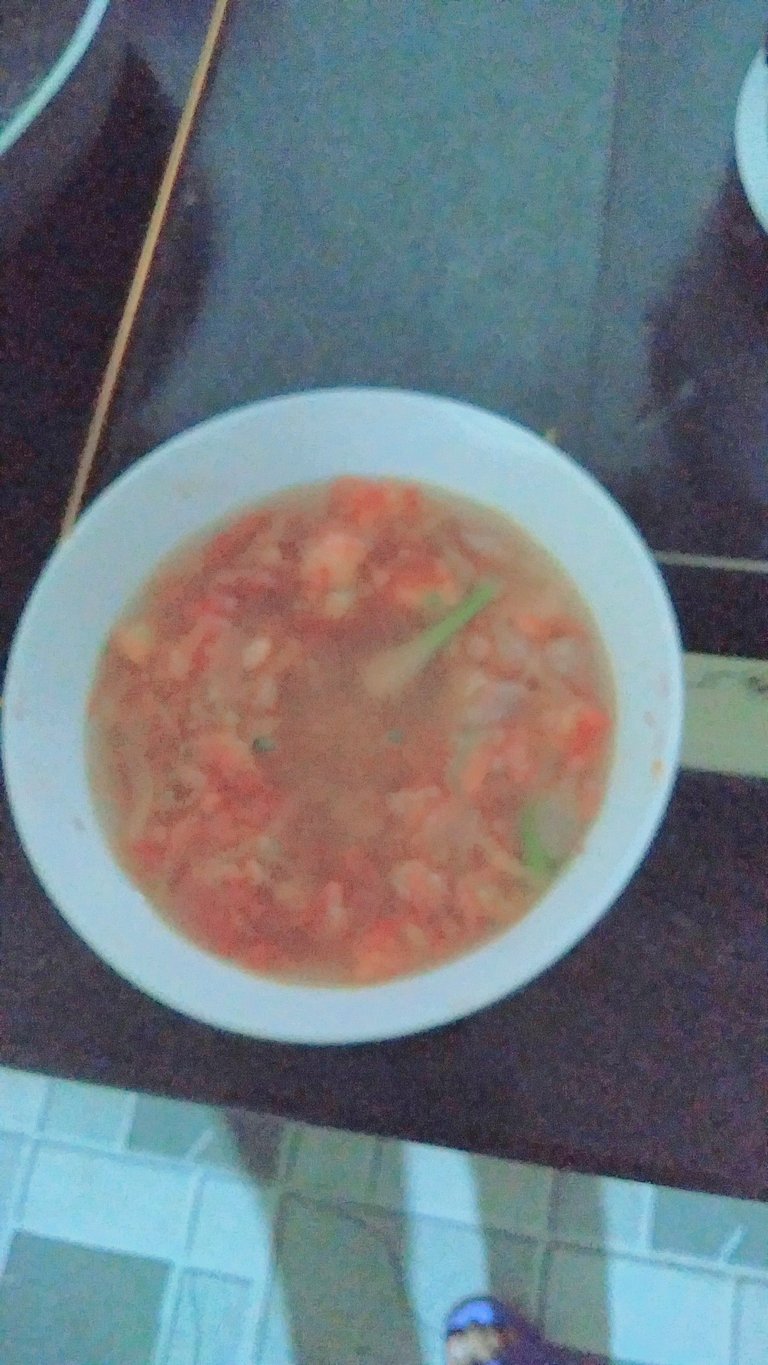 ---
Cooking
When the ribs have turned yellow, pour the tomato sauce into the pan and stir until the tomato and ribs are mixed together, at this time the sauce has dried up and is a bit dry, clinging to the ribs. Add pepper and coriander for garnish, and complete the sweet and sour ribs in the central Vietnamese cooking style.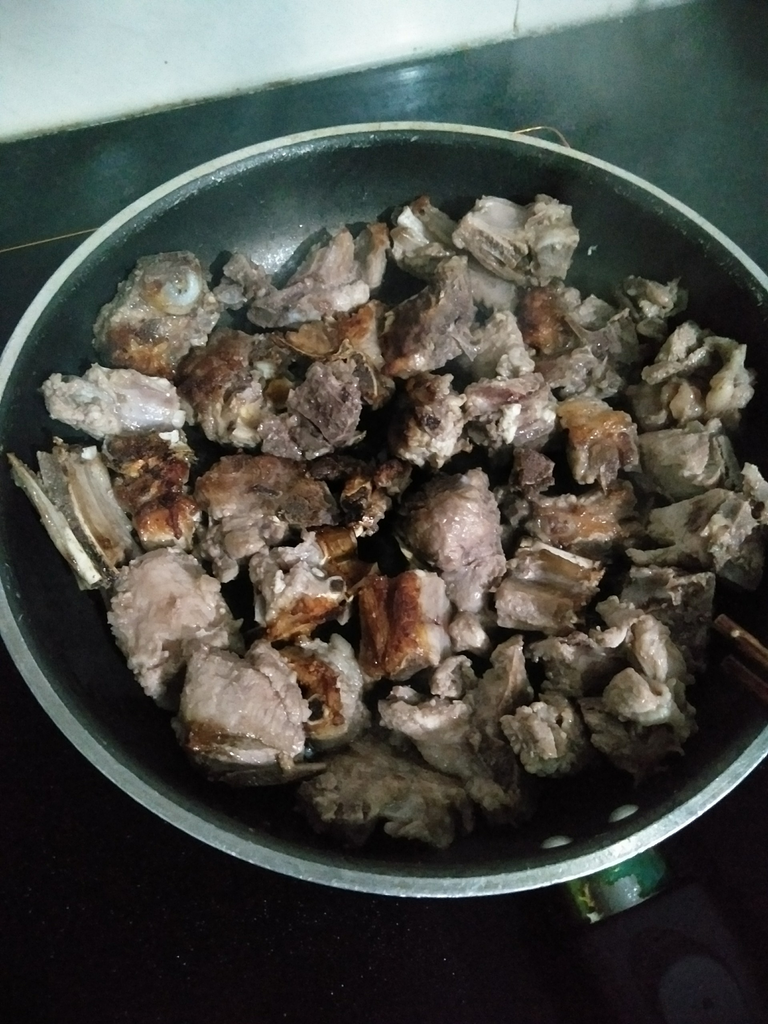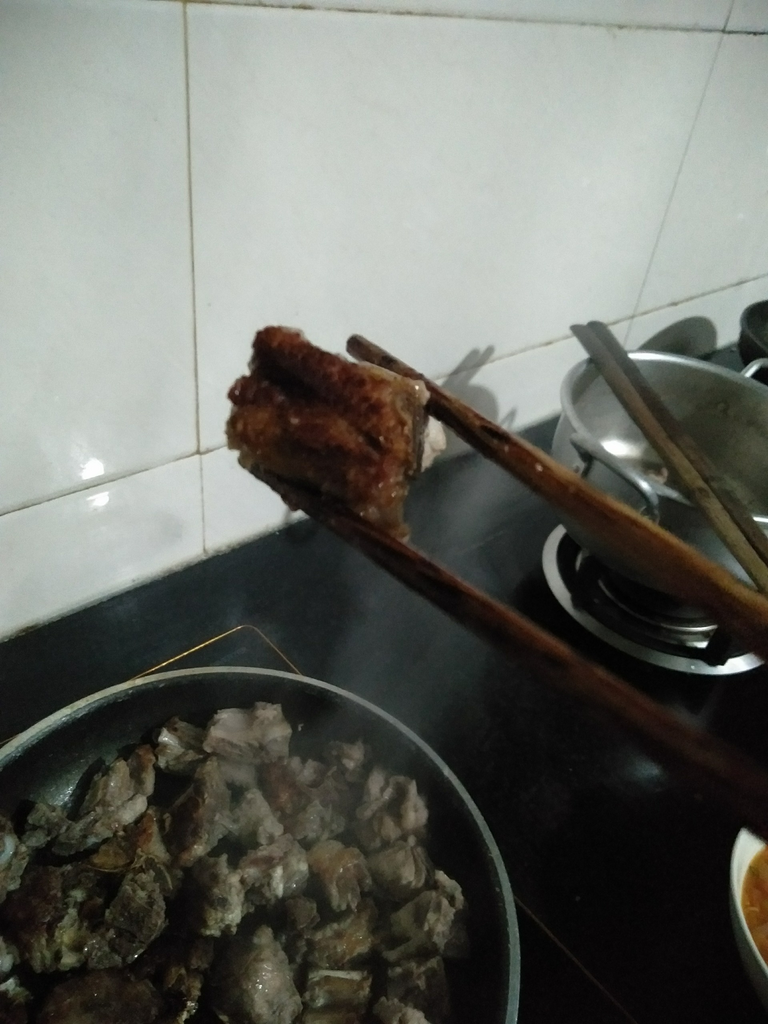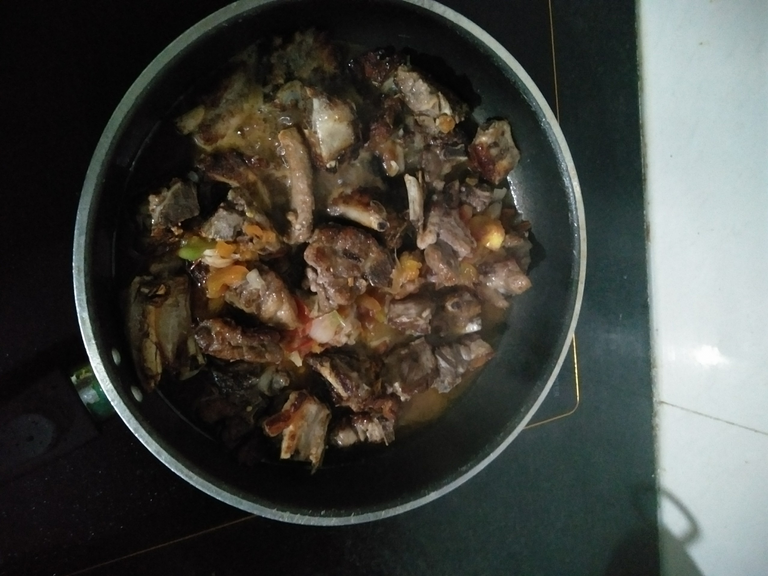 ---
After putting the food was on the table, I and some of my siblings, and I waited for our parents to finish their work and ate together. Meals in Vietnam and especially in the countryside, we are always full of members to have a warm and happy meal.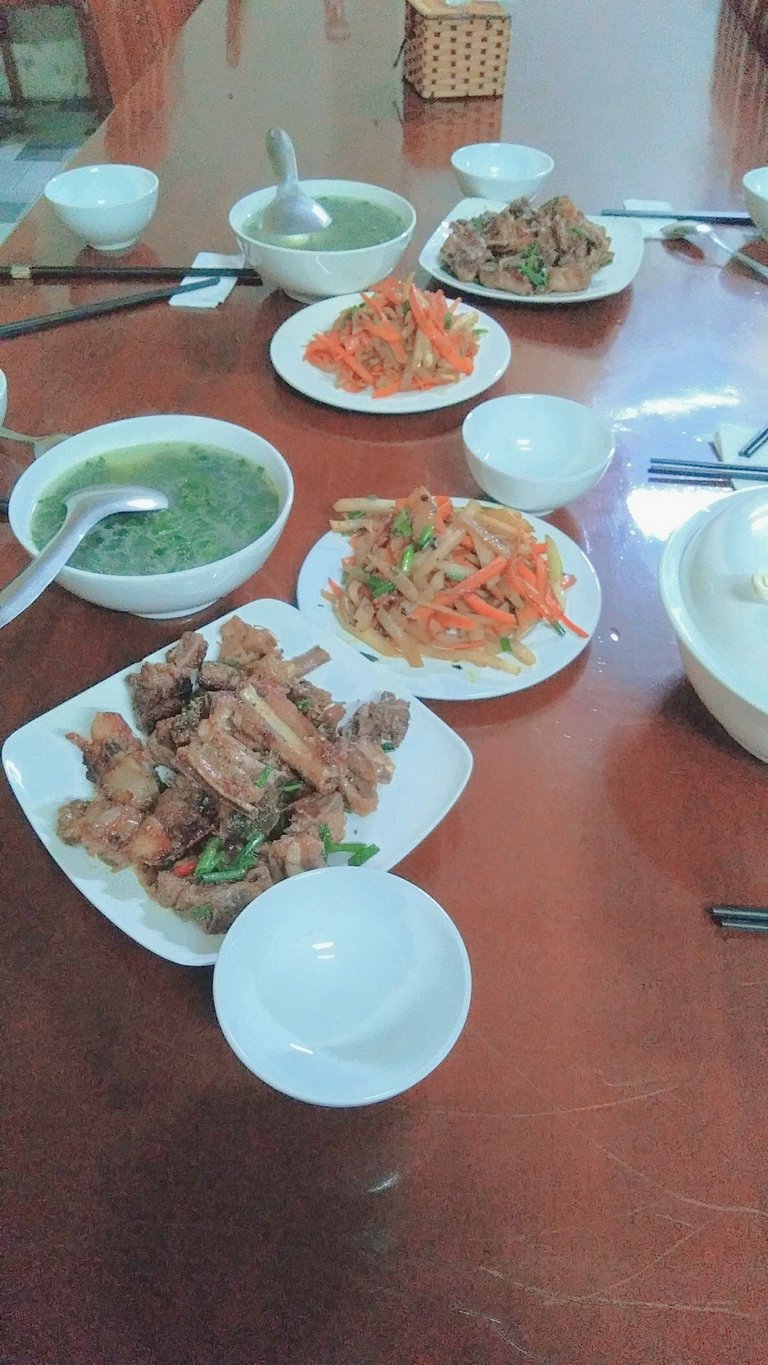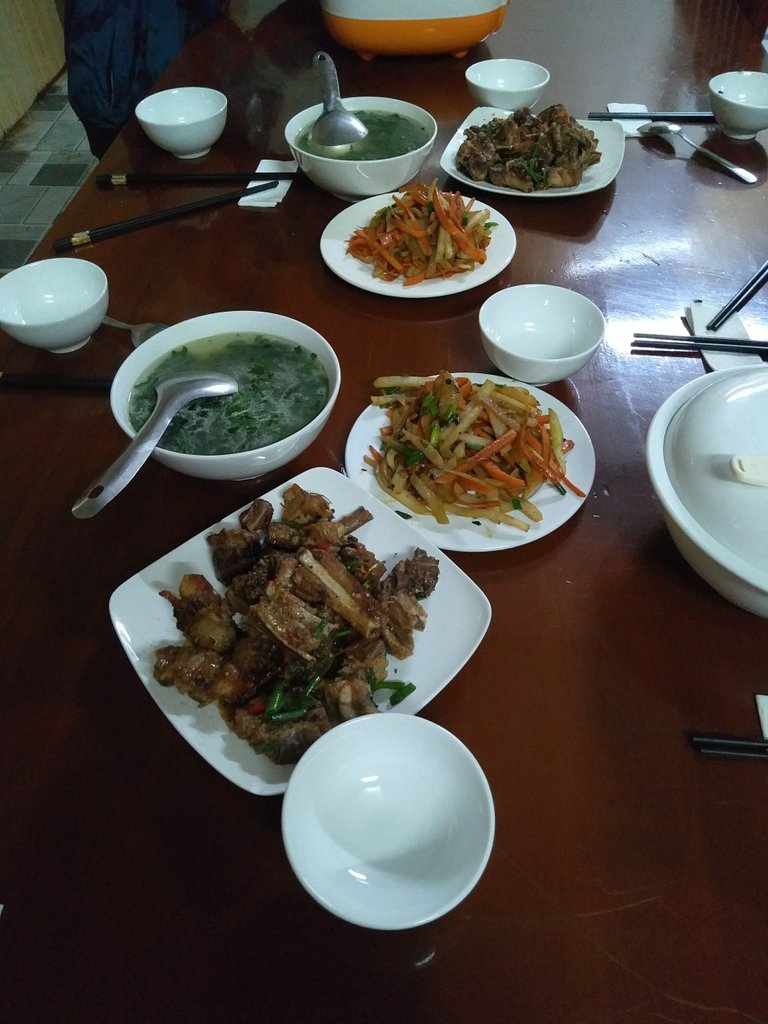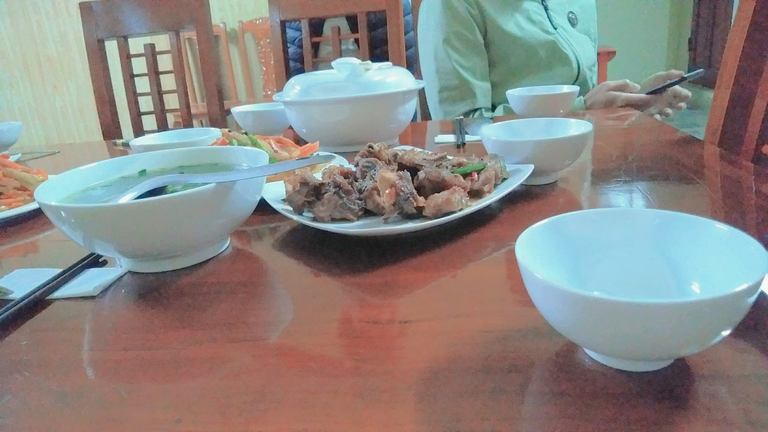 ---
Unlucky story
And now I will tell you about the reason that makes my happy afternoon into the bad one. The story is that when I went to the market I don't carefully make lost my motorbike license without knowing it. Now I am so worried that if I don't have a motorbike license I can not use my motorbike. And I was scared my mom will scold me because I am careless. Now I hope that in the morning at tomorrow I can find my license on the road I went. I wish that the morning comes soon.
---
Sometimes we are will lose something important for us or some people but we have to get through it, right? I just want to say that be careful with the smallest things because when we lose we will get more trouble to get it back.
I don't know what time in your country, but enjoy your meal
THANK YOU
---
---