Bush Allamanda Flowers || Wednesday Photography
ASSALAMU ALAYKUM
Bush Allamanda is a summer flower. These flowers are usually planted at the gate of the house. These flowers are very big. And it is very interesting to see. This flowering tree can be seen at the gate of a multi-storey house in the city. There are 2 varieties of this fu. The leaves of a variety are thin and small. And the leaves of another variety are flattened and large.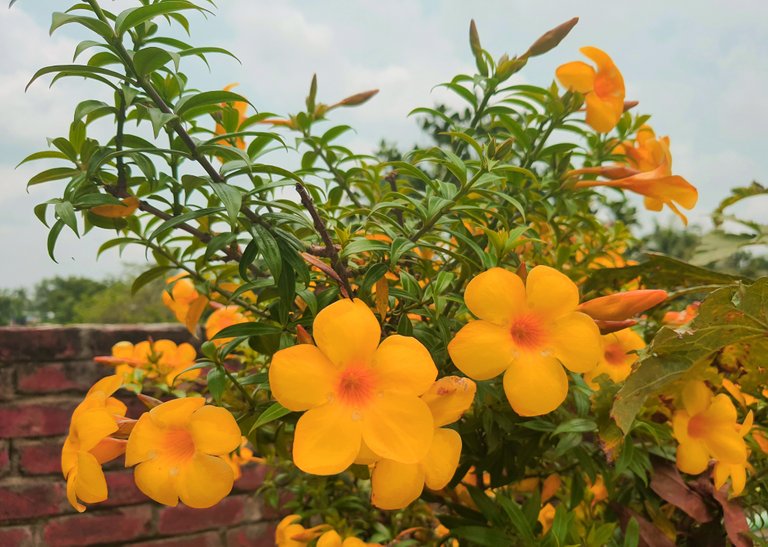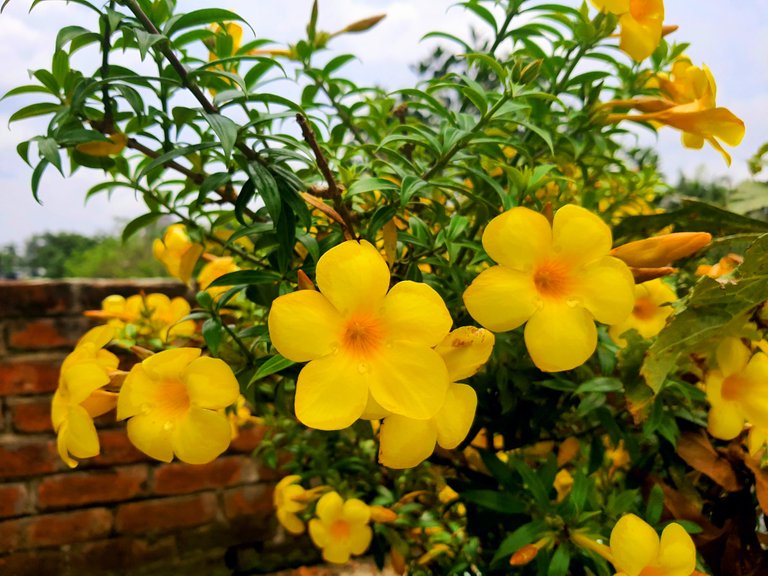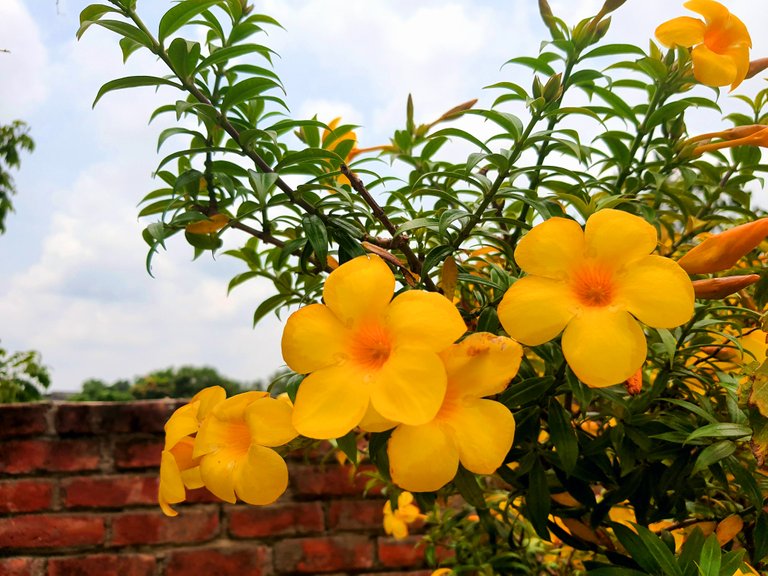 Bush Allamanda is usually planted to enhance the beauty of the garden. These flowering plants are not easily found. Because there is a lot of demand in its market. Once planted, this tree no longer needs to be planted. This tree reproduces very fast and this tree survives for 10-12 years. When these flowers start to bloom, they bloom for many days. Flowers remain fresh for up to 1 week after flowering. These flowers are bright yellow in color. Insects and butterflies come to it because of its bright colors.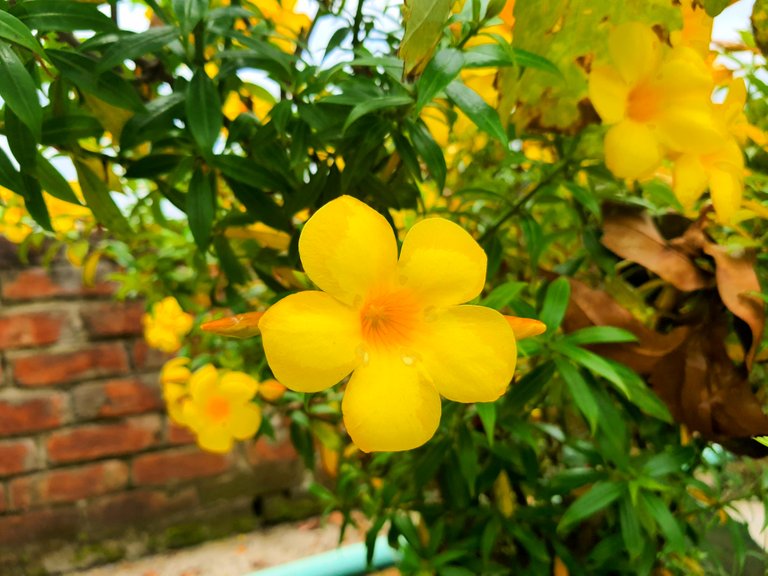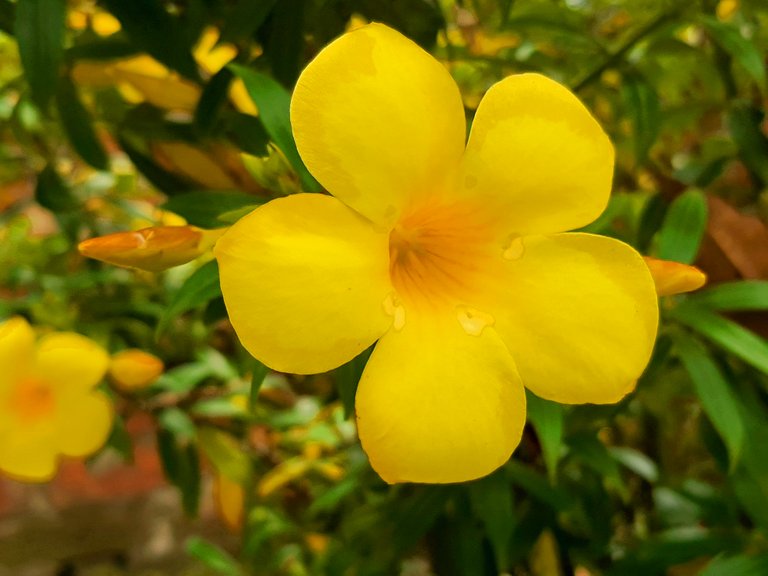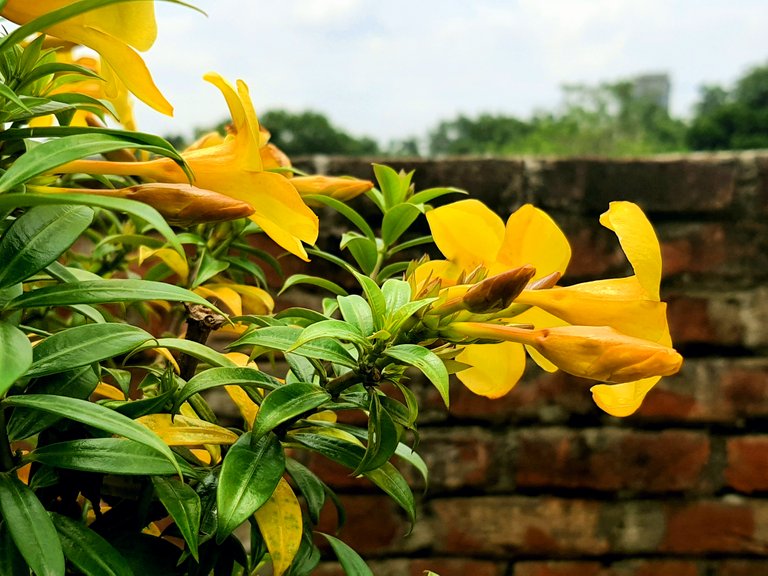 I went to my aunt's house and took pictures of this Bush Allamanda flower. When this flower blooms, the whole tree is full. This tree is propagated from its stems. This tree does not need much care. Water regularly or every 1 day. And sometimes you have to give vitamins and fertilizers. Insects are sometimes sprayed to protect from spiders. Then good flowers bloom.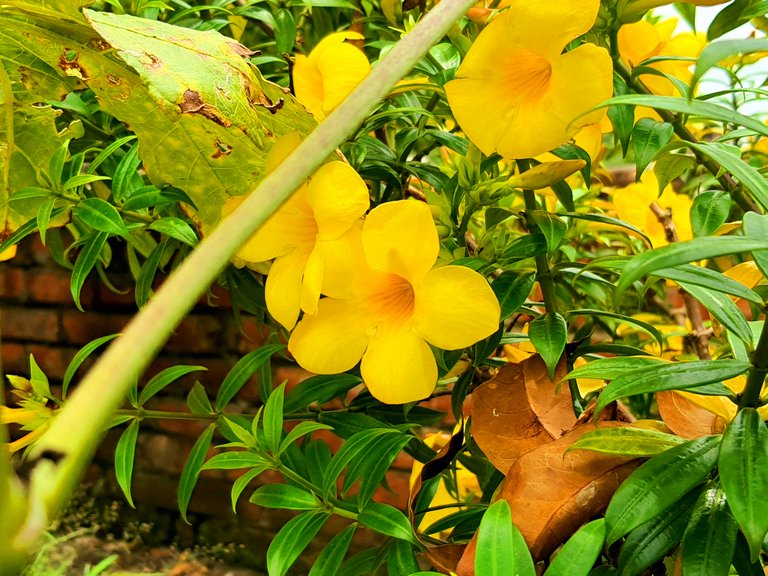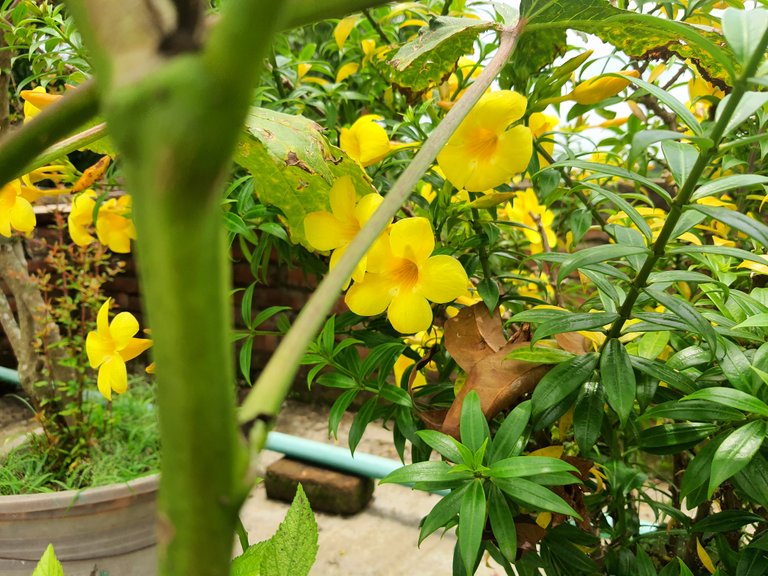 Device: Samsung Note10 lite
Thank you
---
---