Dad, Who Do You Turn To? Silent Battles of Fathers.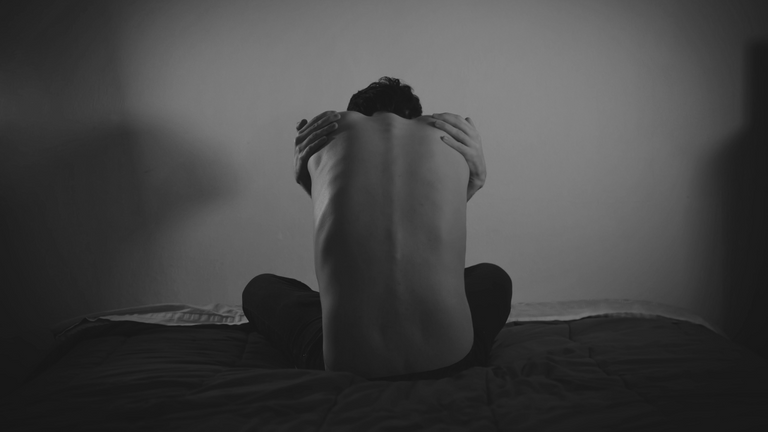 Photo by Gioele Fazzeri on Unsplash edited in Canva
Life is hard nowadays and even become harder since you had embraced fatherhood. I had been checking some groups and in a certain post, one inquired about who do we turn to if we are sad here are the top responses.
No one
Alcohol
God
Now you may be wondering, why there are no loved ones mentioned in the top responses from the group. Can this be considered toxic masculinity as being quoted by this generation nowadays? But as I dig deeper and even relate my own experience I can say that the figures are true.
No one to turn to
In the case of no one to turn to as a man of the house we are designed to be strong in front of everyone including our spouse and children. There's a bigger responsibility placed on our shoulders as we embrace the new life given. Since now people are relying on us to be strong, how can we show that we are getting weak and upset?
An article by Menshealth.com shares an insight coming from a father too and I quote:
Generations of women have been dealing with these things, times ten, and here I am, a white privileged male who has lived a pretty nice life—what the fuck do I have to complain about?" - David Erikson
Each time that a problem within us arises, we were reminded that the ladies have more problems than us. More often than not they are the ones who take care of the household wherein, men are assigned to be the provider. ( In the general set-up which can be dynamic depending on your season and agreement ) Most likely, men's needs are downplayed by such. If a man falls down who will pick him up? It will always be him.
You might have experienced breakdowns together with your spouse and ended up that your spouse is more depressed than you are with the situation. This is also one of the reasons why you might not be at ease of sharing it and try to keep them to yourself.
Some often go to their deceased parents to burst out and cry. At the end of the day, we hold it in, because we don't want to be bothersome to others.
Alcohol
Drink never made a man better, but it made many a man think he was better- Finley Peter-Dunne
My father got sick due to excessive drinking of alcohol. Every Sunday, after work we will find him drinking with his friends and going home late at night crawling in drunkenness. As I age, I promised myself that I will not be a drunkard, hence I tried to limit my drinking. From what I have noticed with my friends once alcohol already hits their system they tend to be more relaxed and vulnerable.
Per an article, it was considered a downer as it relaxes the central nervous system. The majority of men, when facing a problem will tend to focus on the resolution immediately and excessive thinking isn't that good.
Your friend might have mentioned that each time they drink they feel that their problems are fading away. It is the euphoria that it gives, the good feeling that is addicting. Sometimes it helps, sometimes it isn't.
God
When all else fails and everything is out of control men tend to rely on the superbeing called God.
Say to those who have an anxious heart, 'Be strong; fear not! Behold, your God will come with vengeance, with the recompense of God. He will come and save you. - Isaiah 35:4
There are battles that we cannot face alone, and sometimes surrender is the best option to go. I had a lot of instances wherein I fall down and let everything fall into pieces as I grew tired of thinking.
Some may believe it and some may don't but at times it gives you peace of mind that someone's still looking out for you when all else fails.
---
In the end, fathers also feel down but being vocal and expressing ourselves isn't something that we are experts of. You may not understand, but more often than not, our intentions are always for the good of everyone thus we keep everything for ourselves.
---
References:
The Unrelenting Agony of Being a Depressed New
What Are Downer Drugs?
---
---