Visiting The Market To Buy Some Foods with Some Gossip on the Side.

Going to the market and buying our supplies has been one of the things that I do twice or thrice a week. It has been a week after the holiday and most people are now trying to get back to their usual vibe.
After wrapping things up at work around 05:30 in the morning, I decided to go to the market for our food. April just woke up and Dyn-Dyn is still sleeping, I just left a few pesos in case I haven't gotten home early so they can buy pieces of bread from Kuya Idoy. (the one that I shared in my previous post.)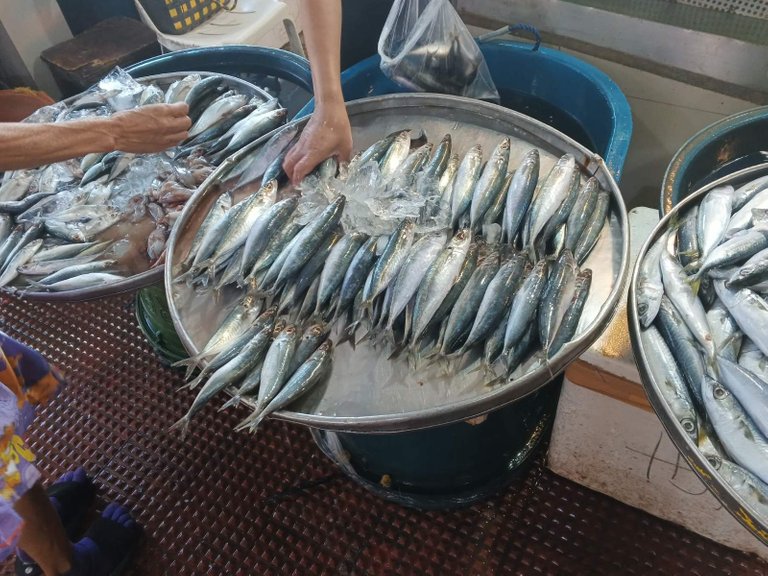 First on my list is the fish for our cats galunggong or round scad to be exact. I gauge the kilo that I will buy depending on how much a kilo is for in the front fish stand. Usually, if it is too costly 280 PHP to 250 PHP or around $6.00 I opted to buy at least 1/2 or 1 kilo. I scour the market area to find the cheapest fish that I can find, there are times when I ask if they have frozen round scad available or even a damaged one in the belly as they are relatively cheaper than the fresh one. I can save half most of the time if there's a supply. Unfortunately, there is none, thus I am forced to buy 1 kilo at around 220 PH $4.00 in a fish vendor that is quite far away from the crowd.
The wet market flooring is newly renovated as before what was used are tiles. Some say that the reason why they changed it to a somehow spiky footing is an accident that happened previously wherein a person got slipped and died. I am not sure if that is true, as I haven't asked anyone about it. It was an overheard conversation. A typical maritess moves that I mastered for quite some time.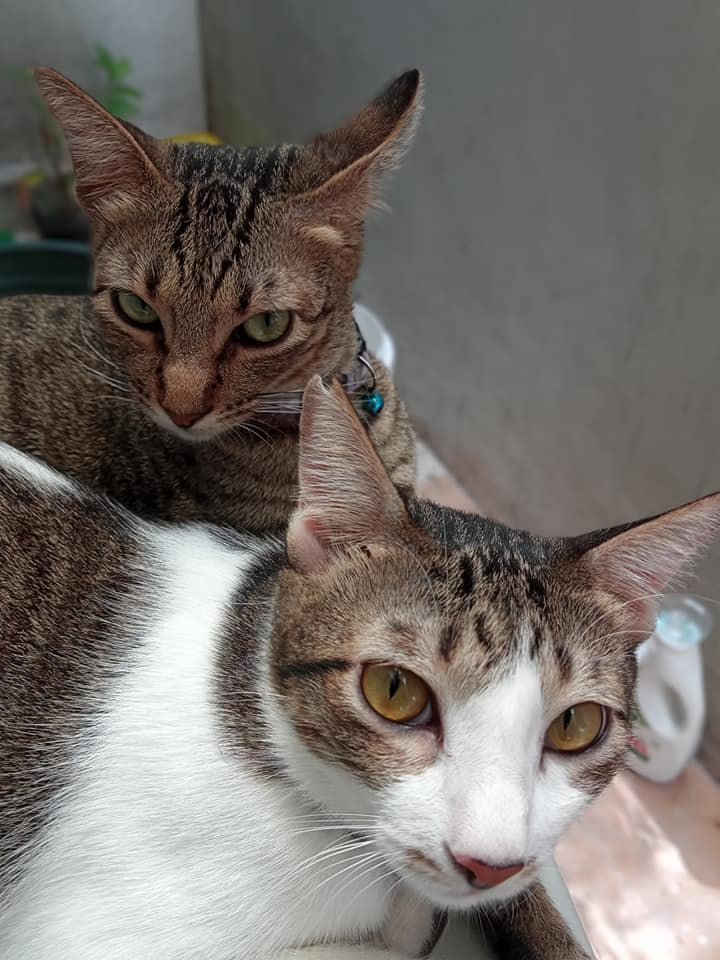 Round scads are the only fish that our cats eat. We gave them milkfish, sardines, tilapia, and mackerel but sadly they just shoo it away. Each time that our cats aren't eating the food that we gave it reminds us that previously these two picky cats were nearly to be thrown by their owners as they have a lot of cats.
Back then we give them canned cat food such as Whiskas but each can cost almost a dollar and a half which should be consumed immediately otherwise it will spoil. We also saw some articles informing about canned foods informing that give more health risks as the salt content is quite high. It has been given since it is needed to make sure that the food will not spoil the soonest. @ruffatotmeee I haven't tried the tawilis yet hopefully I can remember buying some.
---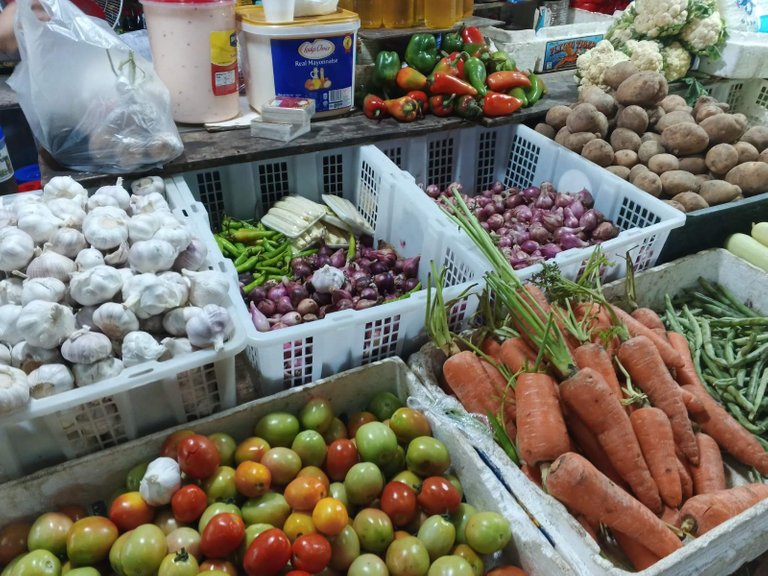 After securing the fish, I went to my suki for the vegetables and other condiments. When we moved here to San Pablo, one thing that I secured is having a go-to place for my groceries. Suki is the term used in the market to let the other party know that you are a loyal customer of hers and vice versa. Onions are still pricey, a kilo would cost 600+ PHP $12.00 and a tiny piece would cost 20 PH or almost half a dollar. Suki asked what are vegetables that I need to buy and just told her that I am planning to cook chop suey this afternoon and the day after is pancit guisado
---
While she was preparing the vegetables in the plastic bag, she mentioned that it is a wise decision to prepare such foods today as one of her customers who is a doctor in a nearby hospital mentioned that there are a lot of patients this week having heart attacks. It was a holiday and fatty and oily foods are overflowing everywhere. I just acknowledged her message and told her that it is also the reason why I am preparing such this week as our taste glands can still taste the viands from the previous nights. After a little chit-chat, she added pieces of garlic to my bag saying that this is her Christmas gift to me. It was a joke though since every time I buy something in her store she adds either a piece of garlic, chilies, or even calamansi. I asked if it will be possible if I can have some onions as a freebie and she just laughs out thinking that I am kidding.
I have some other gossip/stories to share in #MarketFriday by @dswigle but I will just leave these for now.
---
---