Happy Vegans
Look for an incredible vegan restaurant in Da Nang and want to try the Vietnamese food vegan version?
Located in the expat-living area- An Thuong (Da Nang~Viet Nam), Happy Vegans is a new friendly vegan restaurant that was just opened a few months ago. The shop has various dishes to serve. Besides, the food is delicious at a reasonable price. It has become popular and chosen by many foreigners. I had a delightful lunch with a friend at the restaurant and was very impressed by the fresh flavours and food presentation.
We ordered 2 plates each of appetizer and & main. They are well-decorated and very tasty, flavorful and fresh. Yum yum 😋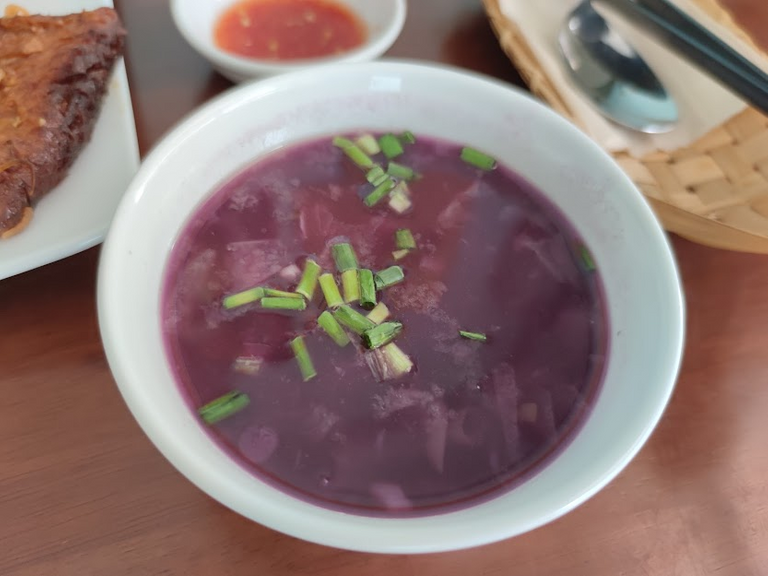 Broken Rice (this is made from rice with fractured rice grains. It includes grilled soy plant protein, Vietnamese- style steamed omelette, noodles seasoned with roast rice powder served with soup- from the menu). I love the dish. It's really good and is served with a bowl of purple taro soup. Delicious!!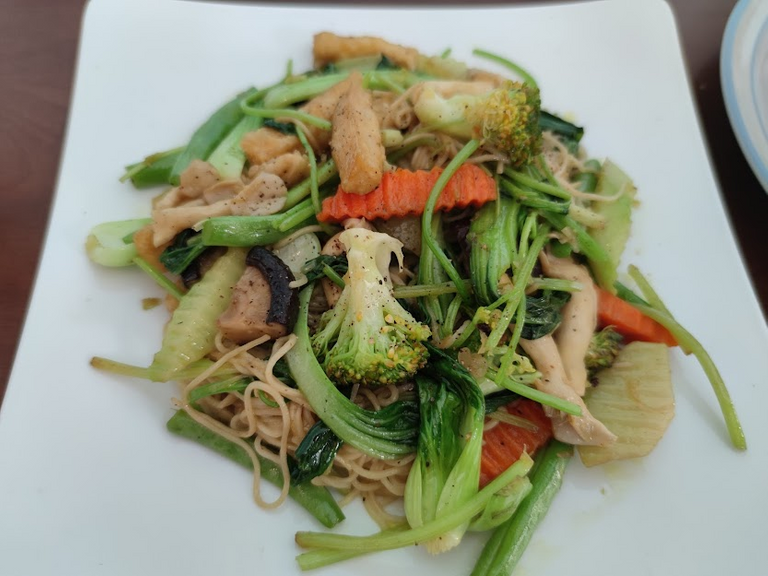 Soft Sauteed noodles (Wheat, noodles, carrots, mushroom, tomato, broccoli, and bell pepper- from the menu) I love the way they make such a beautiful balance of soft noodles with a heap of fresh and colourful vegetables 😛 It's amazing.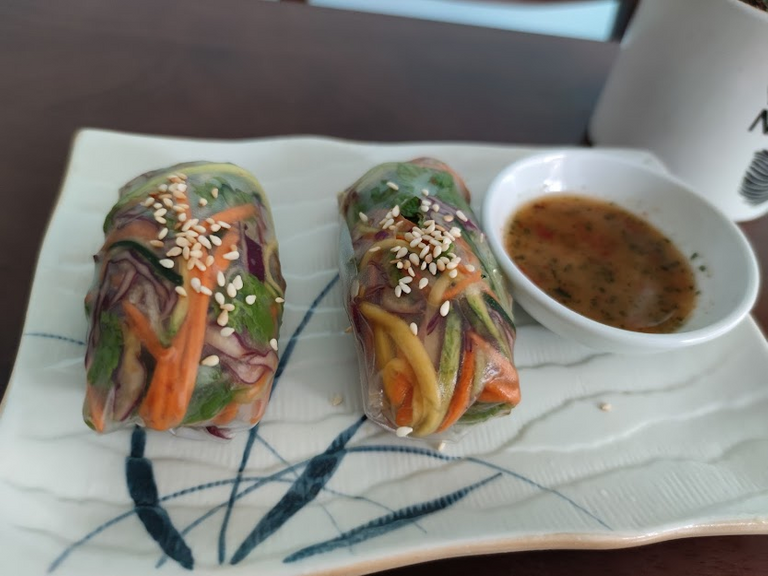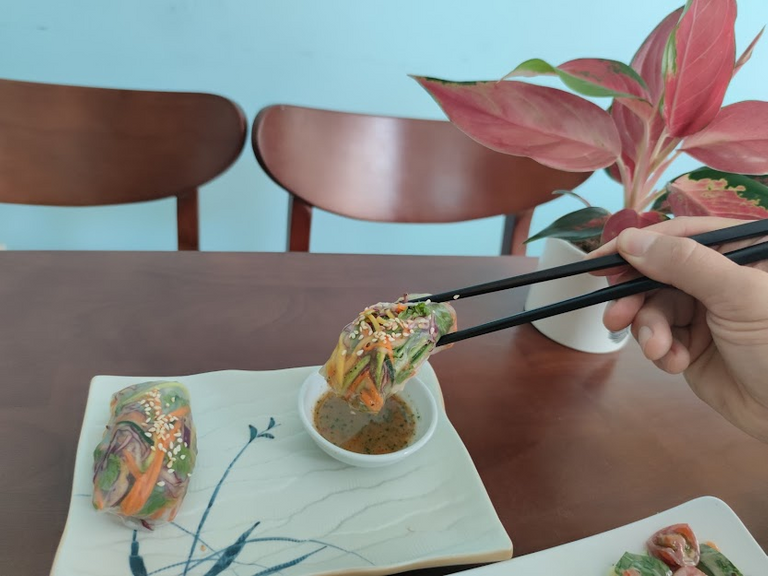 Summer Rolls (The ingredients include carrot, cucumber, mushroom, noodle, fried tofu, cabbage rolled in rice paper served with sauce- from the menu). If you are a fan of Vietnamese cuisine, you will definitely know our fresh rolls (Summer rolls~ fresh rolls // spring rolls~ fried rolls) They are likely to be found on the menu at every Vietnamese restaurant. This is simple, delightful, nutritious and healthy.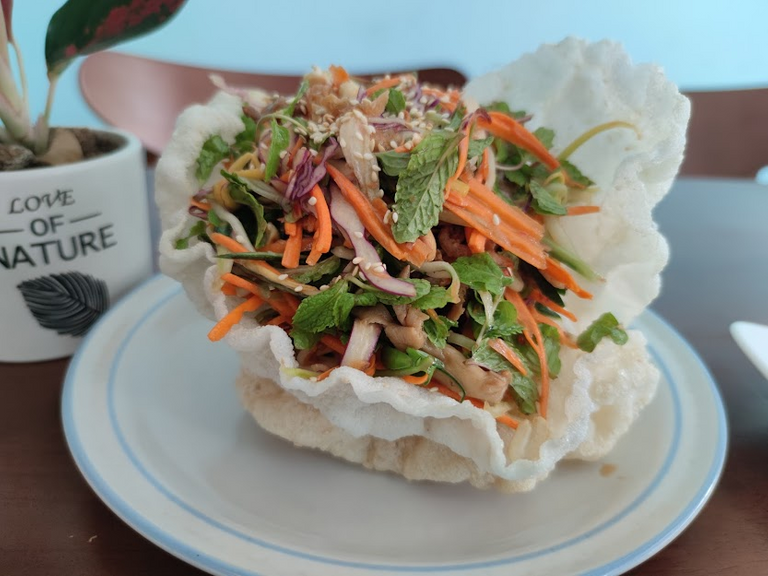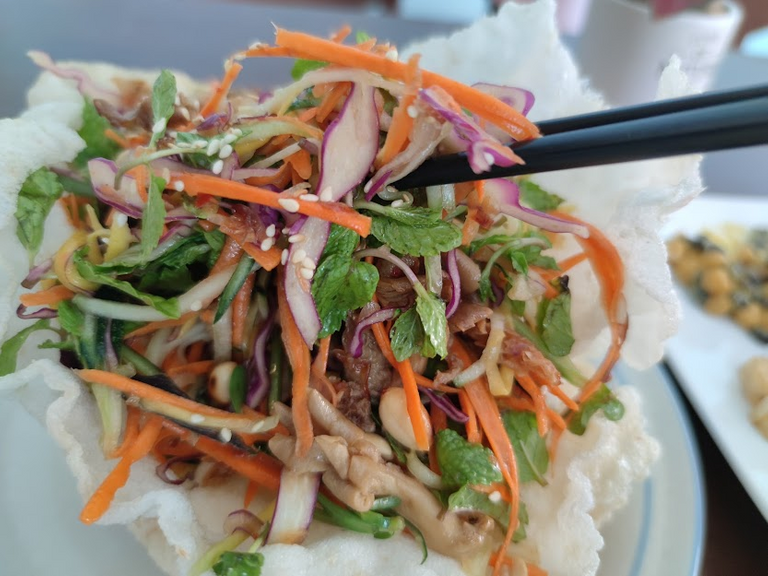 Mushroom salad (Mushroom, carrot, fresh shallots, mint leaves, serve with rice paper and sour sauce~ from the menu). The meal is vibrant & amazingly flavour. Highly recommend it.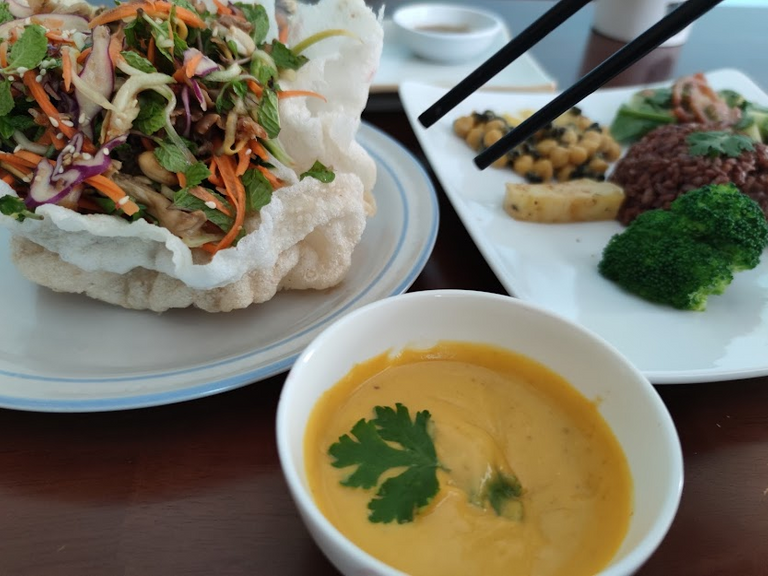 Pumpkin soup I love pumpkin soup so much. It's so so good.
Many foreigners and locals love The Happy Vegans because of its quiet space and affordable price. The restaurant space is warmly designed with beautiful colours and a peaceful Buddhist style decoration.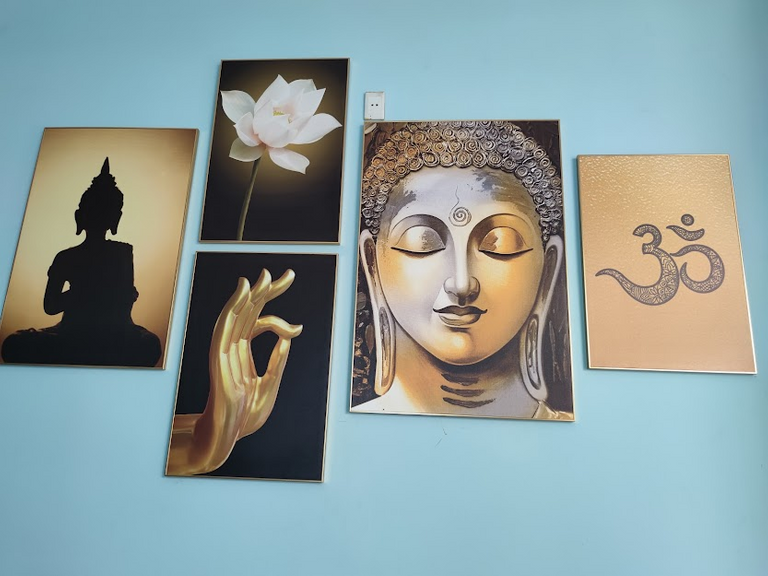 When it comes to vegan food, there are many great options in the city. However, I highly recommend this place for you to try. The price is good and they do have specials each day. I'm sure you will be happy to eat here 😍🙂
Happy Vegans
Address: 01 An Thuong 21 My An, Ngu Hanh Son- Da Nang
Opening time: 9AM-9PM
Thanks for checking this and have a great week ahead ♥️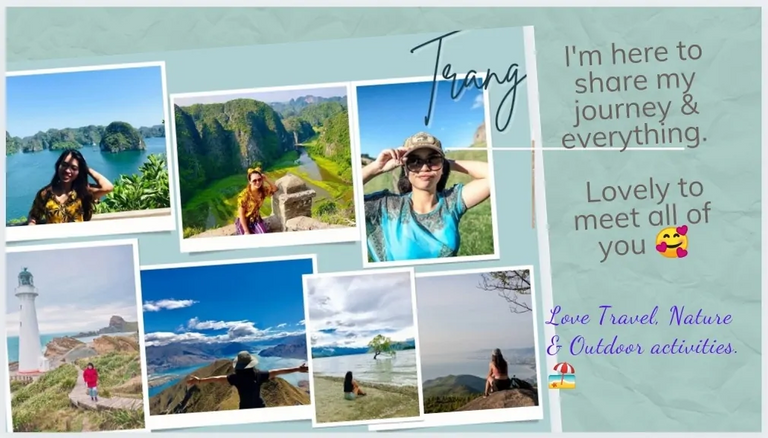 ---
---