Son Tra Marina Bay- A New Hot Check-in Spot in Da Nang
Looking for a place to enjoy a cup of coffee by the sea? Or perhaps a unique place where you can take some gorgeous photographs? Son Tra Marina Bay is absolutely the perfect option!
Son Tra Marina Bay is the first greek design cafe I have visited here in Viet Nam. I guess there are probably many other similar design cafes I have not yet discovered. However, what makes this cafe special is its setting: right on the water and at the foot of the stunning Son Tra Peninsula.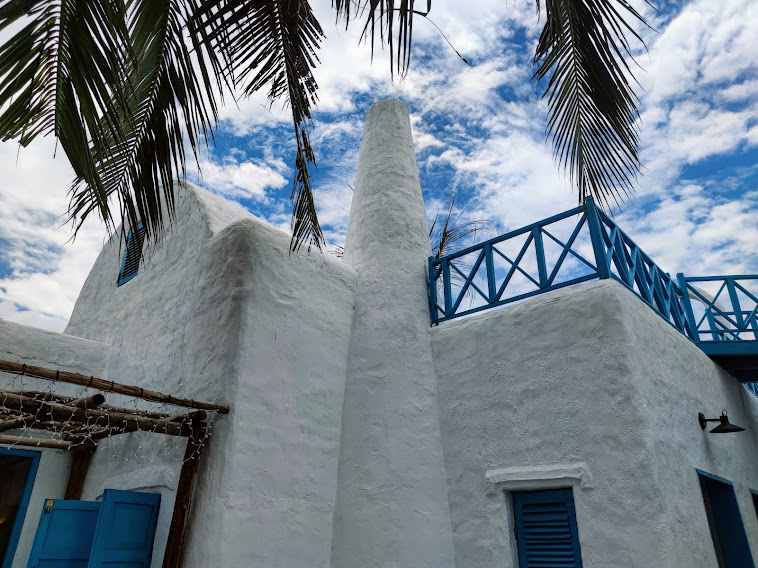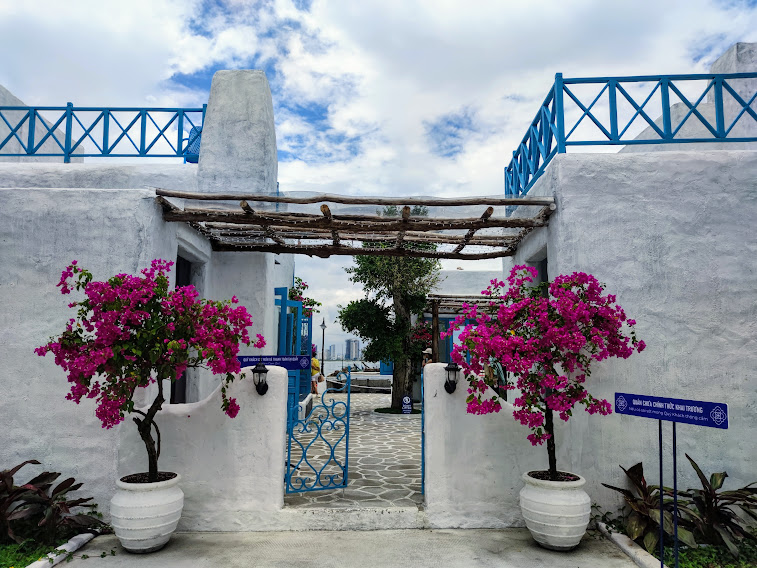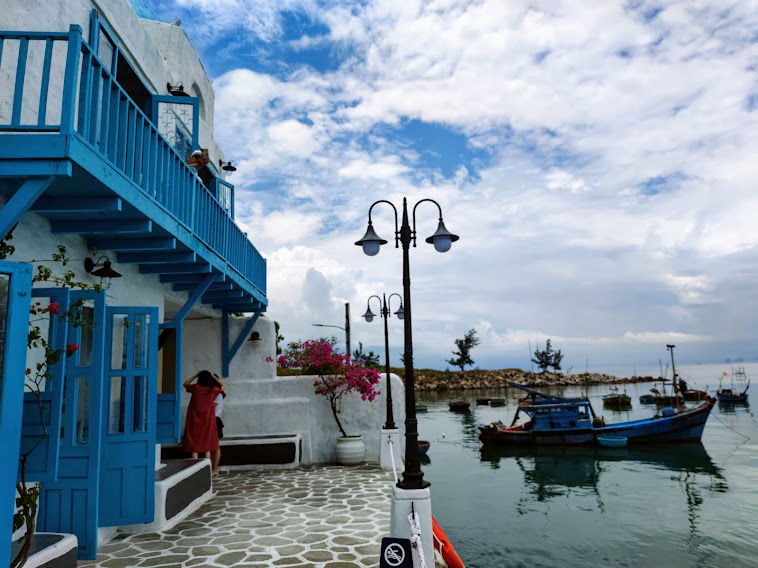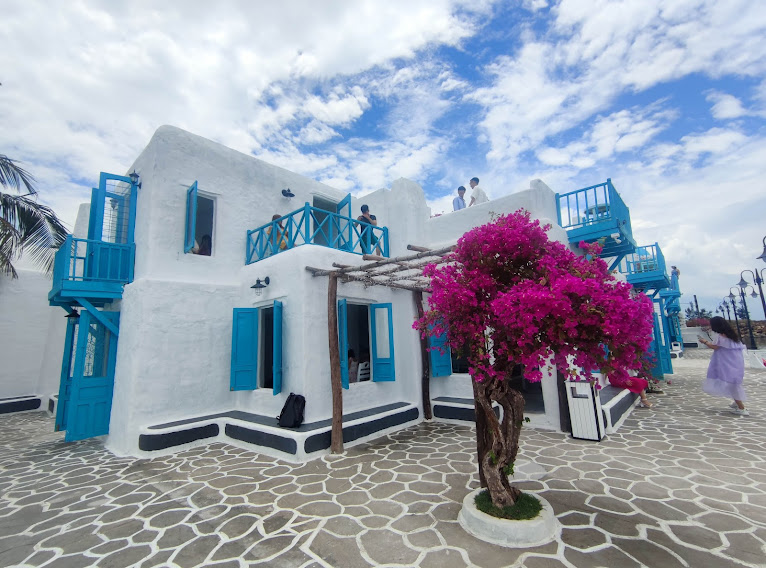 It takes 5-10 minutes to reach here if you drive from the beautiful My Khe beach. With its blue tile roof and white walls, it's easy to spot from a long distance. So you won't miss it.
Opening just a few months ago, and sporting its distinctive blue and white Greek design, the cafe has been getting a lot of attention from locals and tourists alike and is fast becoming a popular check-in spot. Son Tra Marina Bay offers a relaxing atmosphere with a spectacular view of the ocean, sailing boats, and distant city views.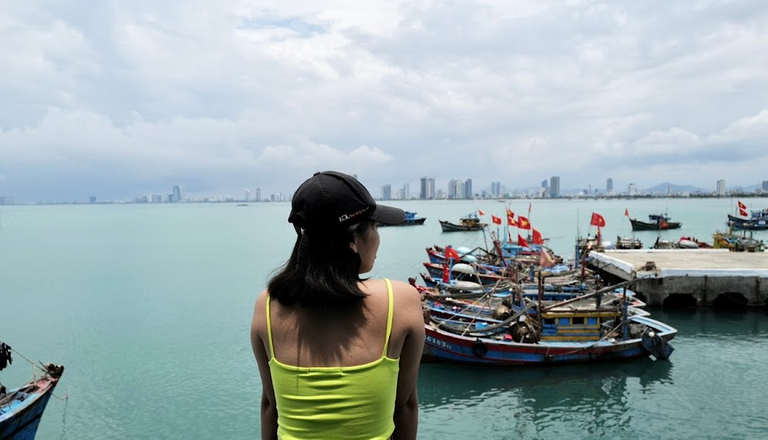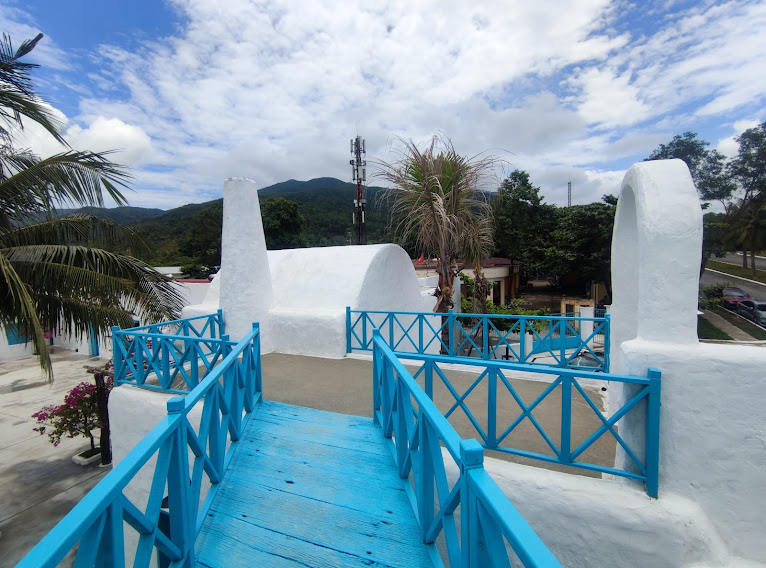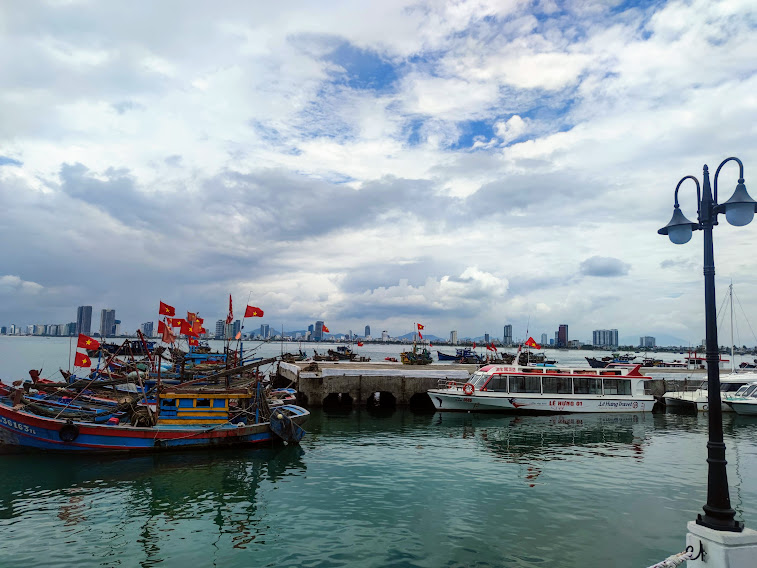 A simple, harmonious combination of white walls, blue furniture, and light fixtures creates an air of refinement. The pink Bougainvillea on the wall is a beautiful addition that makes the space look even more inviting. Bougainvillea is popularly found in tropical climates and often blooms in the summer. It's one of my favorite plants because of its beautiful flowers and unusual leaf shape.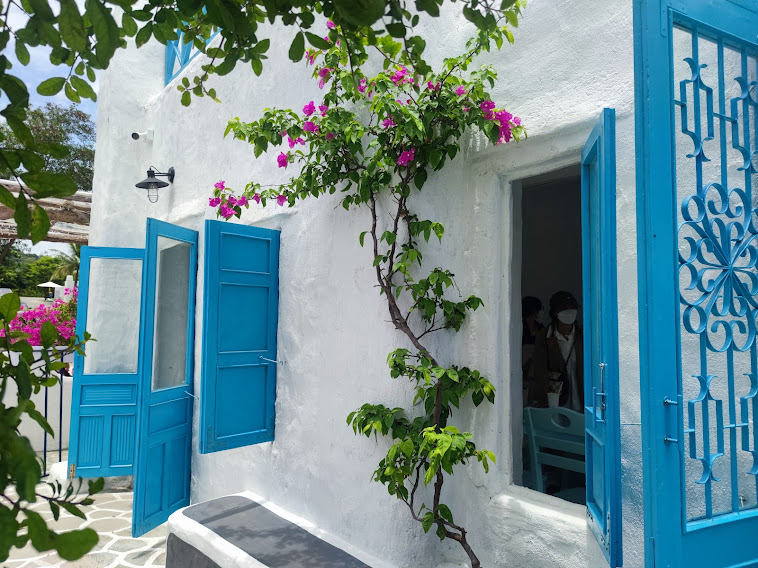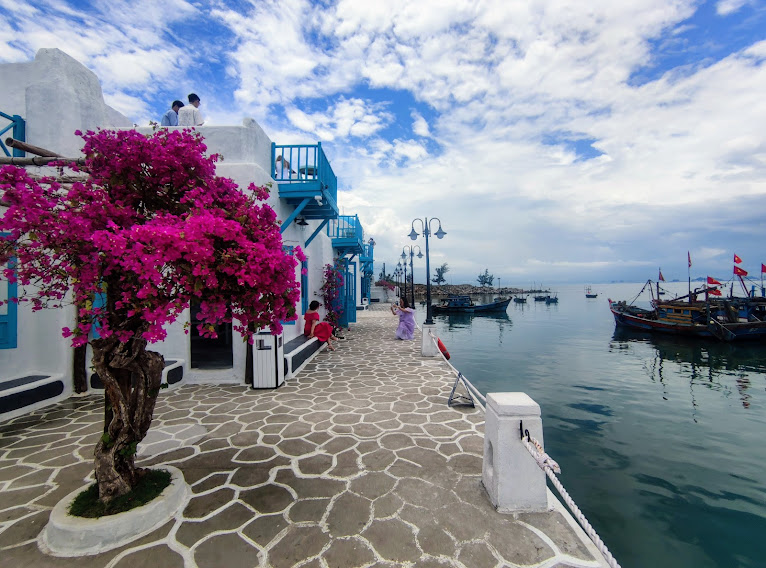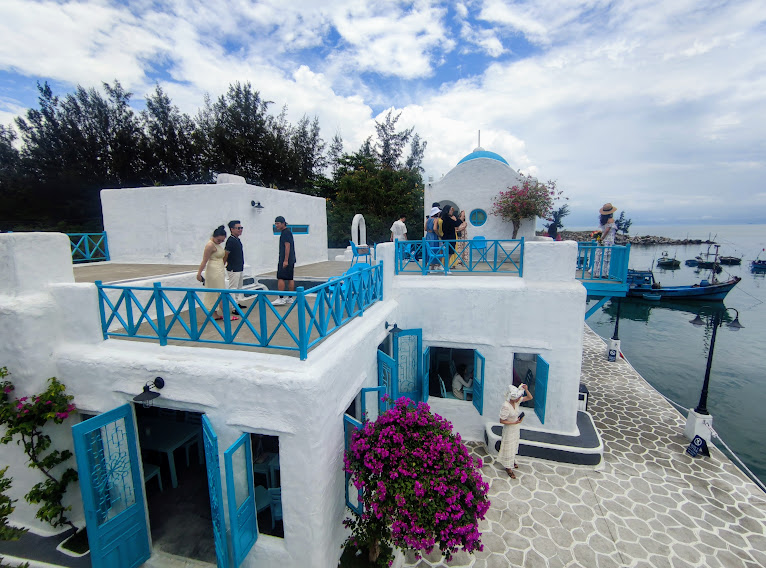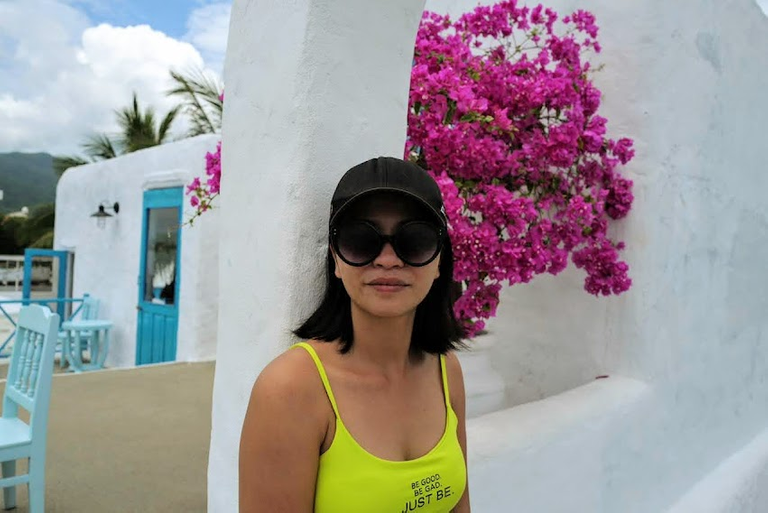 Other sculpted wooden items can be seen inside the store, like fish and starfish adorning the white walls. All of them are attractive and simple, and make the space feel more relaxing.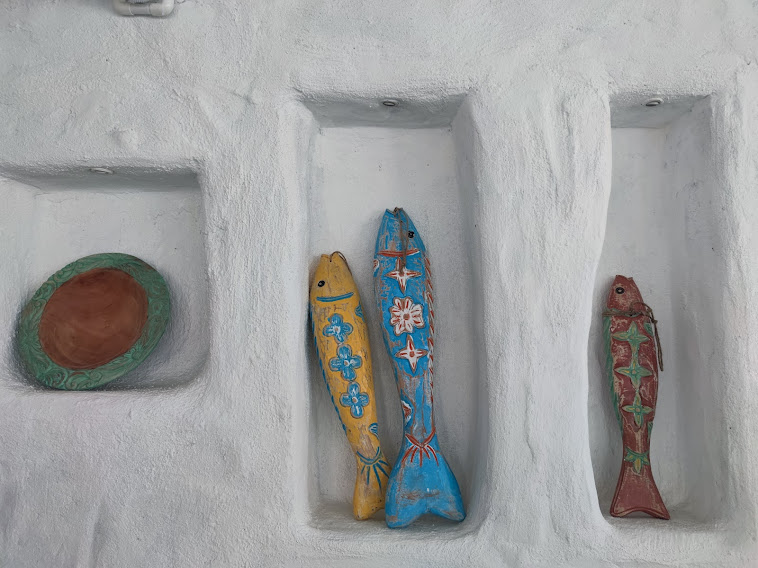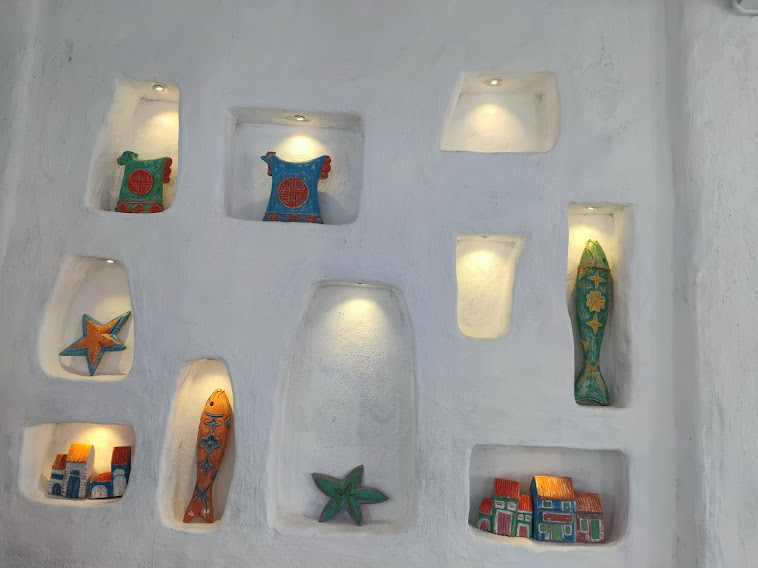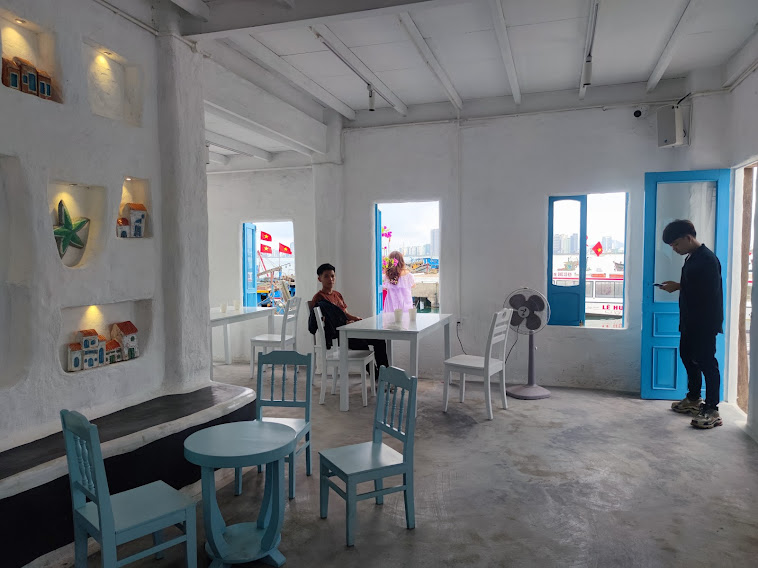 Weekends or holidays are when the shop is most likely populated with the locals or tourists who are taking breaks from their work or personal lives. The best time to visit the coffee shop is early in the morning when fewer people and the atmosphere is more relaxed. Also highly recommended are the sunset hours. We haven't been there this time, but I'm sure it's a great spot to watch the sunset.
As I was taking pictures of the surroundings, I forgot to take a picture of the juices we ordered, lol. Son Tra has its own set of unique flavors and amenities. With coffee, smoothie, and juice options available, there's sure to be something for everyone to enjoy. Plus, the staff is friendly and accommodating.
After a splendid cup of coffee, you can wander around the area to visit other places. The place is located in the most scenic area in Da Nang and has offered the stunning landscapes surrounding without having to drive far. Whether you're looking to take in some stunning views or explore some of the famous attractions, it's totally worth the day !!!
I hope you enjoy the place. As always, have a great Sunday. 🙂
---
---