What interests me about working from home
I've changed my work a few times since the pandemic. After a few years working overseas, I found it difficult to adapt myself to the long-hour office job and the working culture in my country. I feel like I want more freedom and less stress fewer hours and want to spend more time doing outdoor activities. I don't like to force myself to wake up early and rush to work every day. I know I sound so demanding 😀
Fortunately, I have just got the online job right before the shutdown here. I understand that every form of work has its advantages and disadvantages. For now, however, I feel that I've got remarkable benefits since I started my online job and am happier with short hours, as I expected..haha.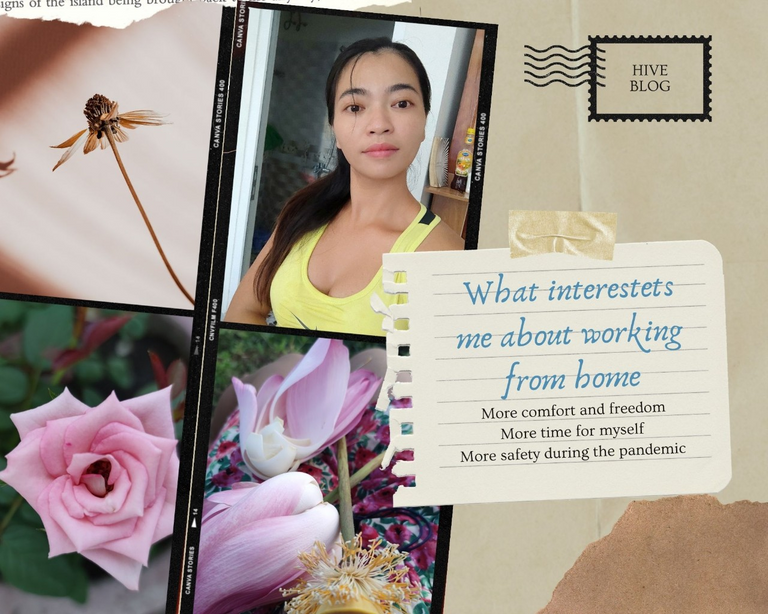 Design with Canva
What interests me about "working from home". I have private space to be creative, avoid stress and be more flexible. Therefore, I have more conditions to balance my personal and work life. But that's not all.
Feeling more comfort and freedom 🤩
First, I have the option to create a comfortable and convenient workspace for myself. More important is I'm not affected by the noise around me or distracted by colleagues. Therefore, I'm more focused on duty and work effectively🙂
Saving more time for myself
Working from home leads to a healthy and happy lifestyle in many ways 🙂.
To be honest, no one wants to drive on the road under the heat and face traffic jams to work each day, including me. I could save a few hours from not commuting so I have more time taking care of myself for my physical activities and the ability to cook healthier food. So working from home also helps me save some money on travel and food costs.
I have more time enjoying a coffee, doing gardening and listening to music before turning on the laptop every morning.
Ensuring safety during the epidemic
You know that due to the current situation, many people are asked to stay and work virtually and this will minimize the risk of infection, not only for the Covid-19 epidemic but also for other infectious diseases if they arise in the future.
Some people will feel bored of working from home as there is a lack of co-workers' interaction or gossip. Personally, I think working remotely is beneficial for both employees and employers. I don't have to just stay home to work since I can work anywhere like a coffee shop, next to a swimming pool, a co-working space, my garden, or places around as long as there is wifi. 😎
I'm sure that there are pros and cons of working from home, but for me, I've got these great benefits. What about you? Looking forward to hearing about your experience.
Thank you for visiting me at my blog & Have a wonderful weekend ♥️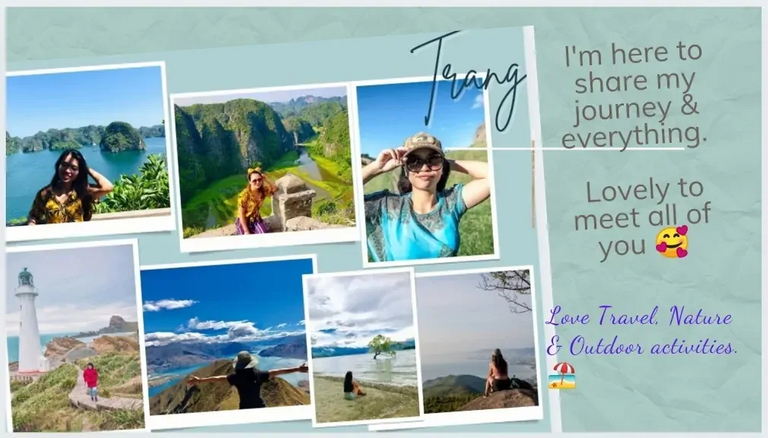 ---
---