An coffee bean -The cafe has good standard coffee.

Hello everyone and especially the community who love coffee. I'm one of those coffee fans like you. I always reward myself with a cup of coffee every day, it puts me in a good mood to start working and studying. And you? Why do you love coffee so much?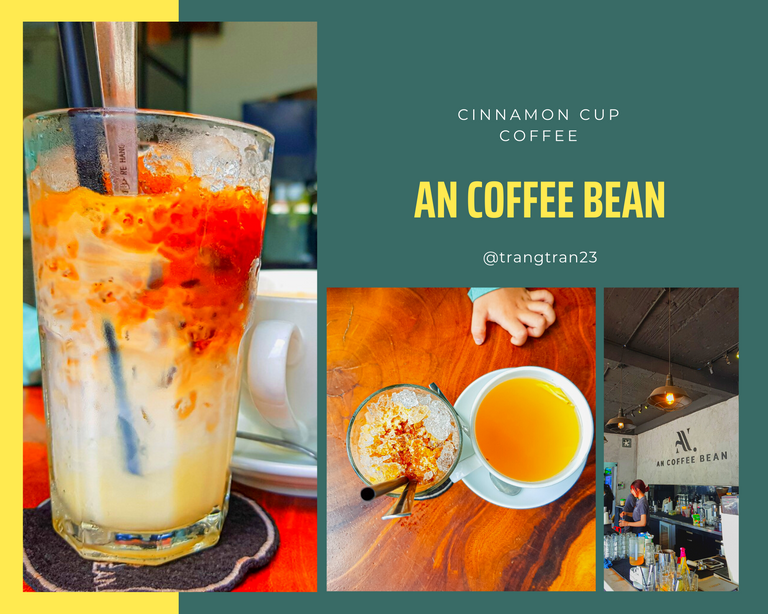 As a habit, I often take my children around the city by motorbike, it is a routine of my family every morning to get positive energy for the new day. On the way back I noticed a lovely cafe and I decided to try this cafe experience.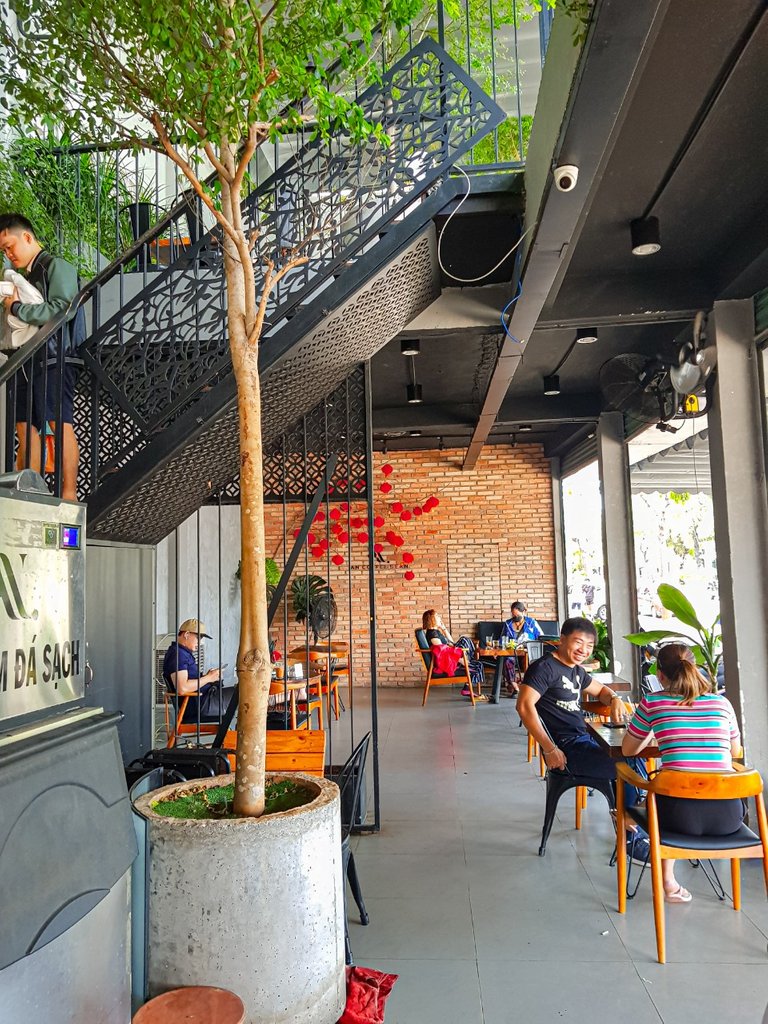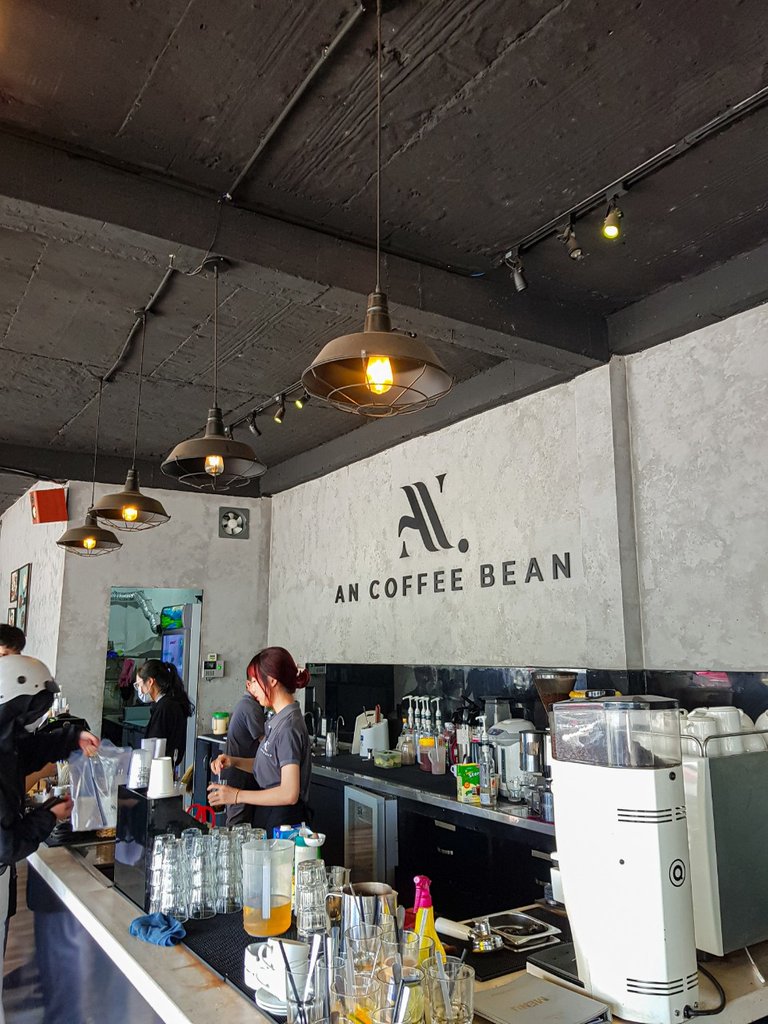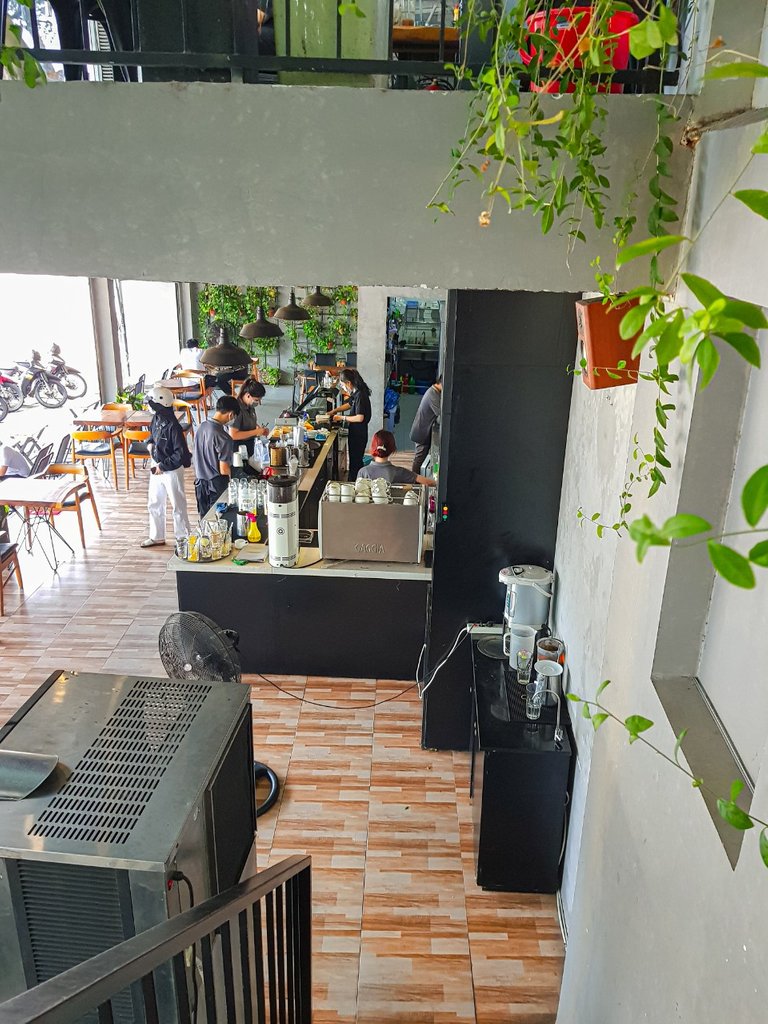 A glimpse at this cafe is designed in a minimalist, simple style, creating a comfortable feeling for anyone who comes here to enjoy a delicious cup of coffee, which is a plus for the friendly design. . The space is open, airy, but still has its own air-conditioned room if you feel hot when sitting outside.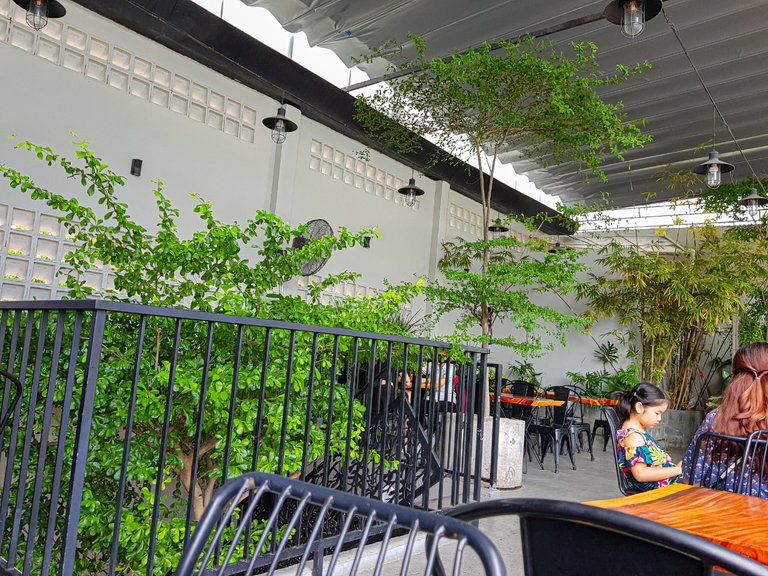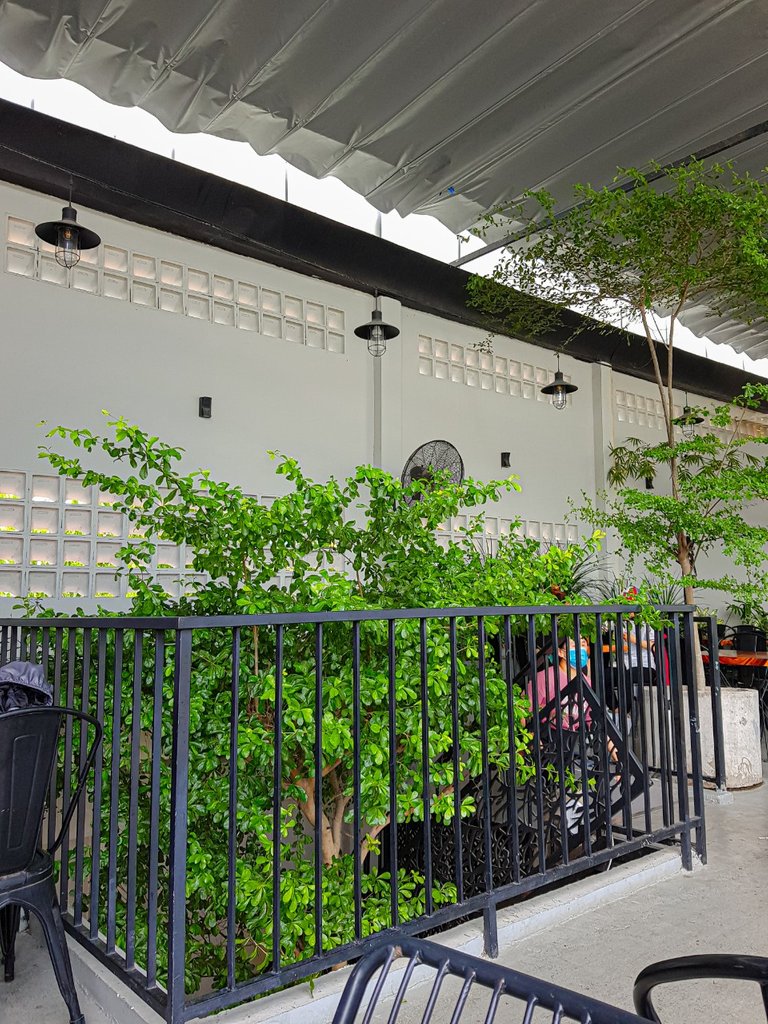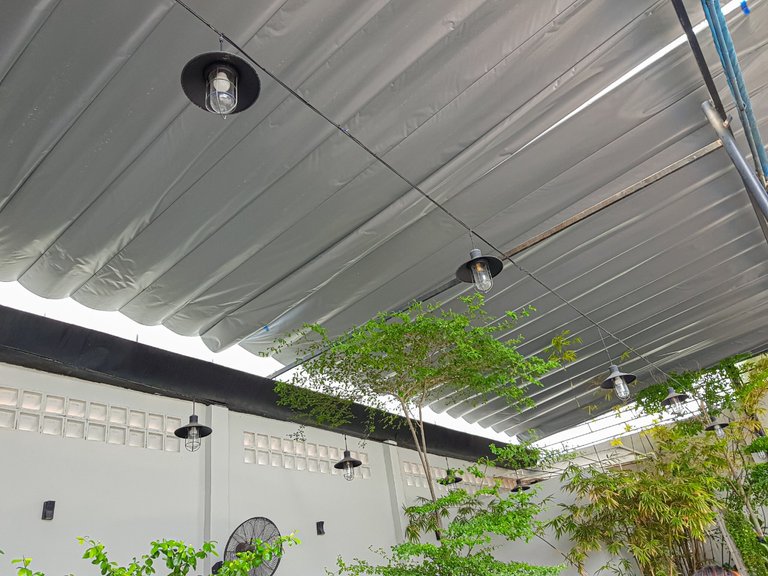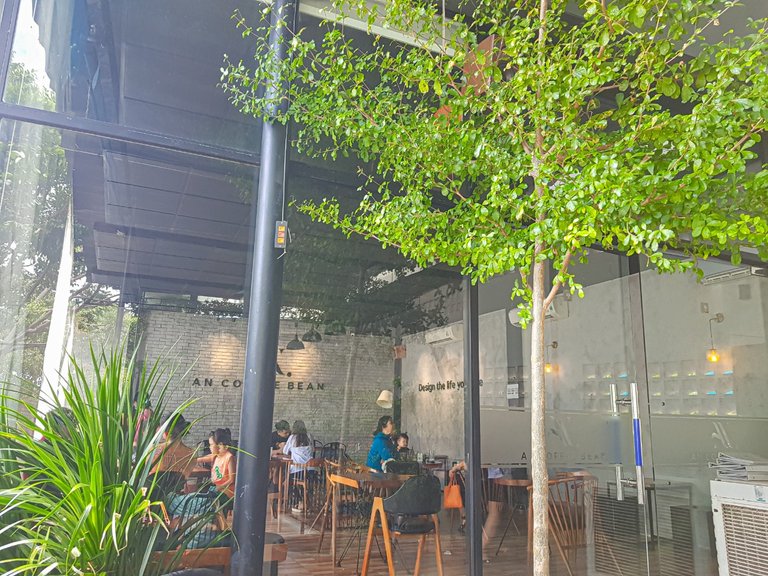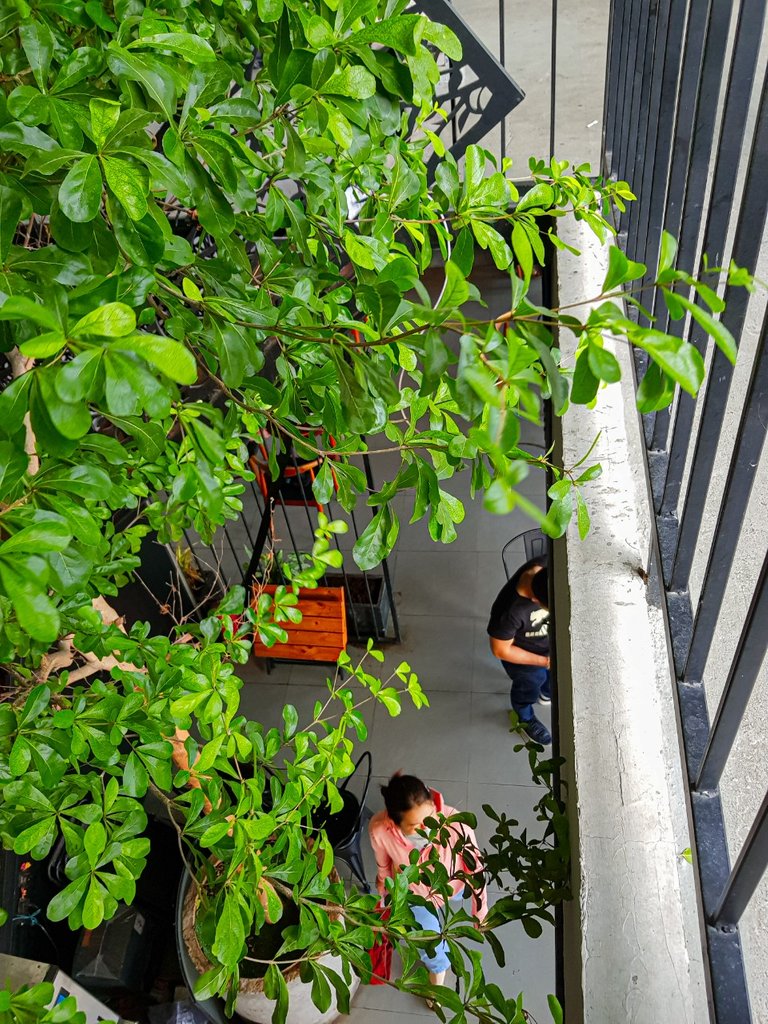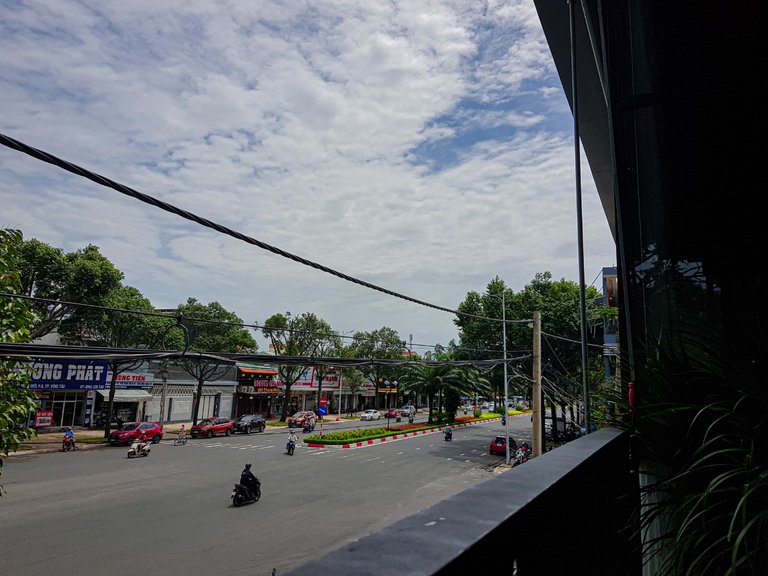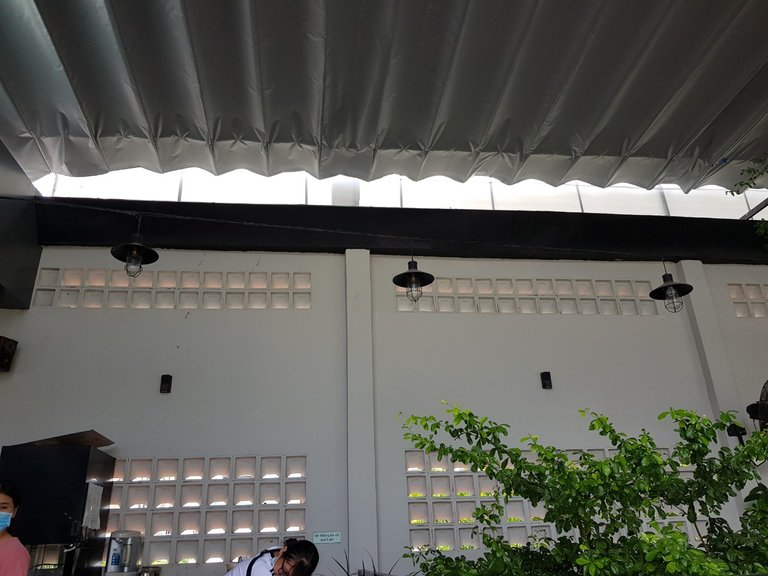 This cafe is located next to the 2-way national highway, so the geographical location is quite good, convenient for searching, besides, there are many trees around the shop, not only that the cafe also grows trees. exclusively in the stairwell of the cafe. That is a big plus for the shop, because of the green, calm and pleasant space for guests to sit.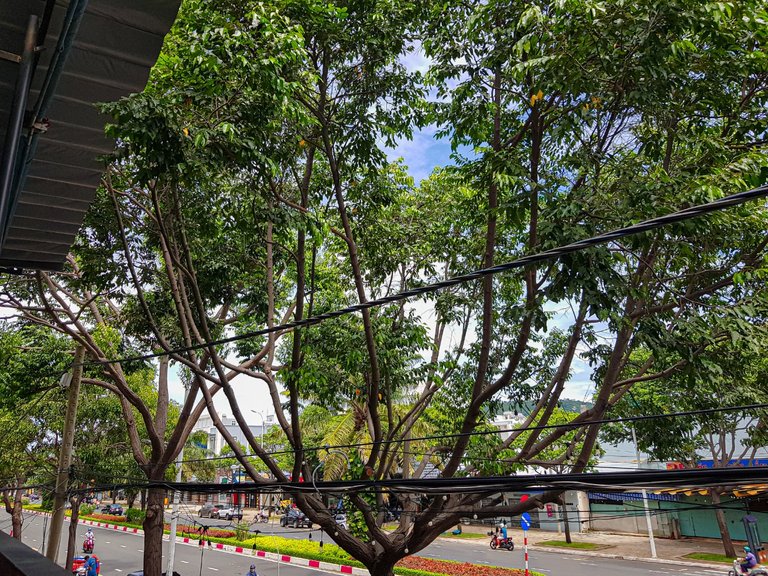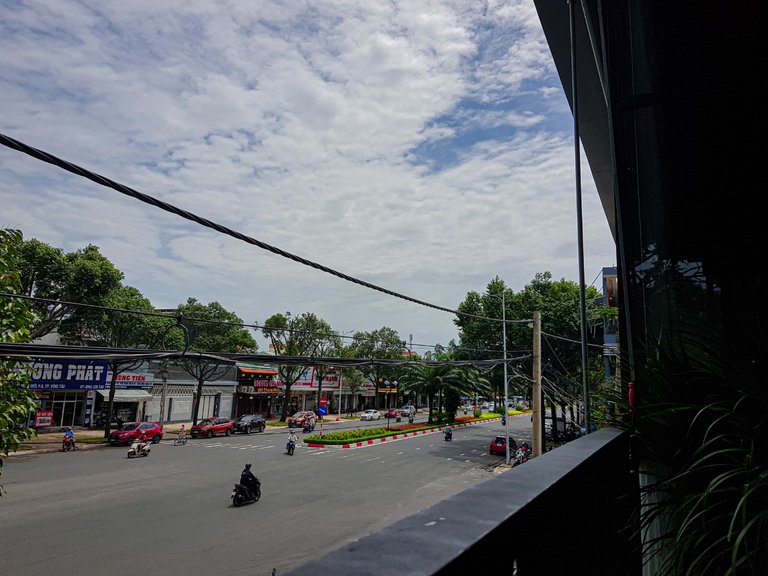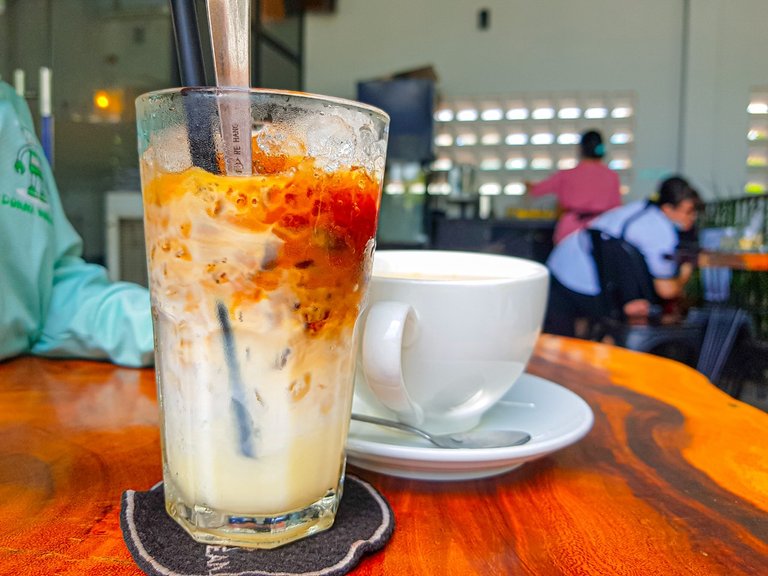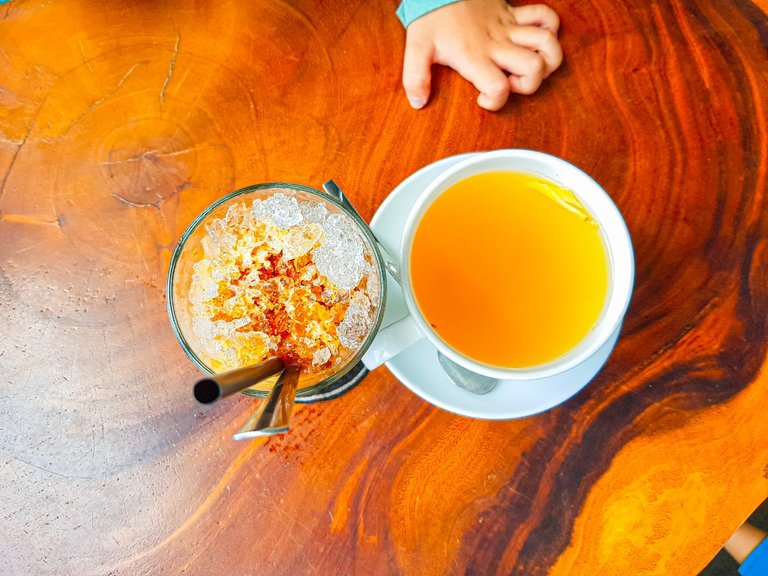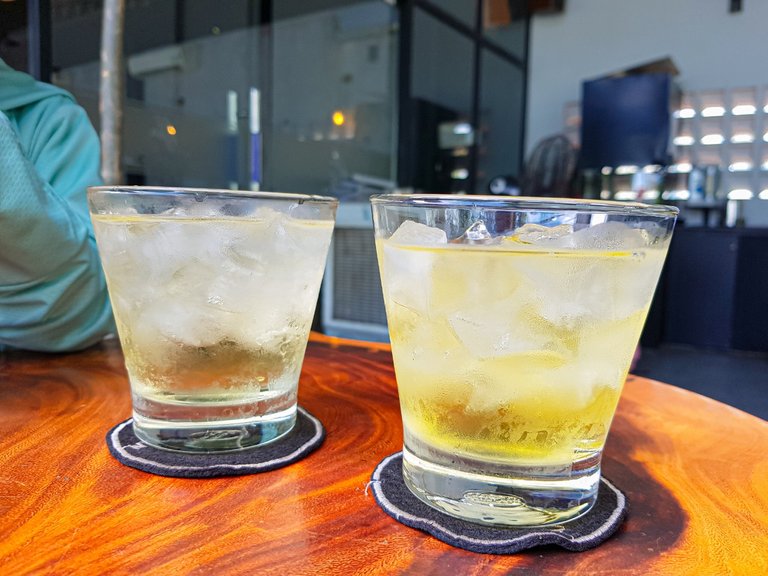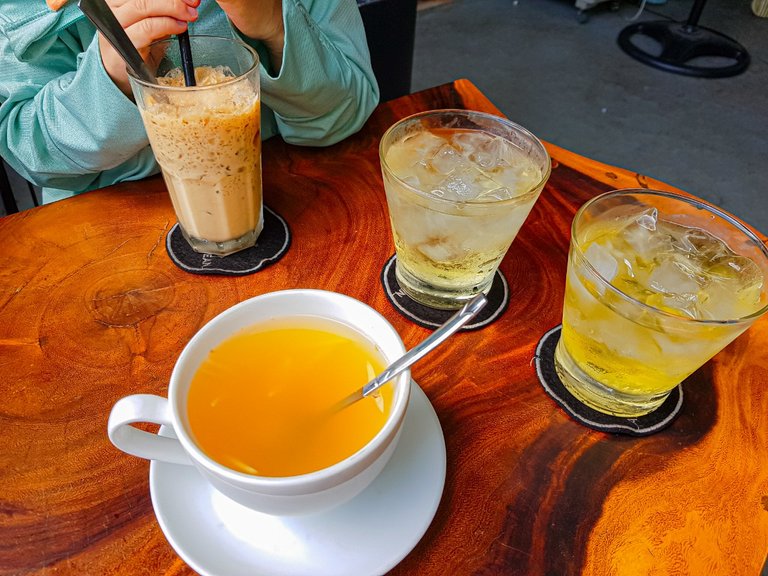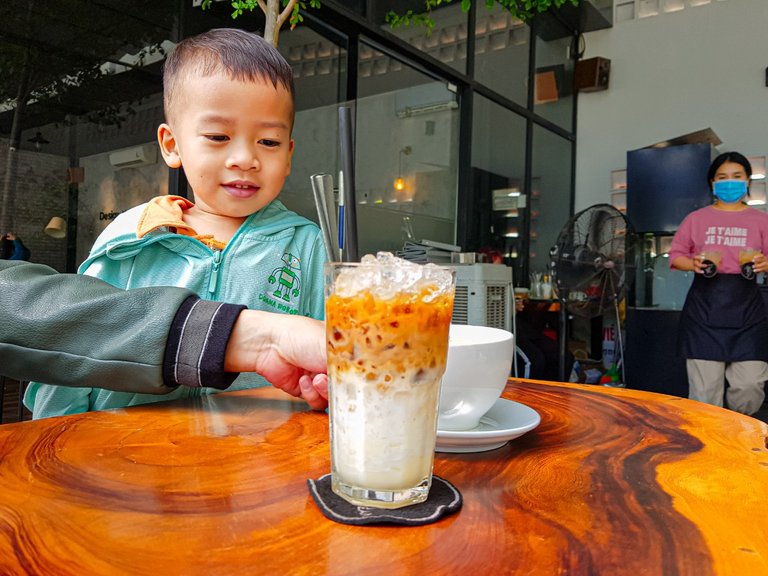 This boy is also a fan of coffee.
About the menu of the restaurant is also very diverse, from smoothies, and coffee, to juices. I am very impressed with this cafe's menu book, as they are designed simply but still very beautiful, the pictures of the drinks on each page give me the feeling, all the food The drinks here are all worth a try. It's a simple thing, but not every shop can do it. Regarding the price of water, the price is extremely good compared to the common ground with other cafes, milk coffee is only 22,000vnd, in addition, other drinks are priced from 20,000vnd-38,000vnd. I was shocked by that price, because it was very cheap, but not because of the cheap price, the drink will be of poor quality. There is no such thing, contrary to my guess, the coffee is delicious, and so are the other drinks. I'm glad I found myself in a coffee shop that can make my favourite milk coffee, making me so satisfied.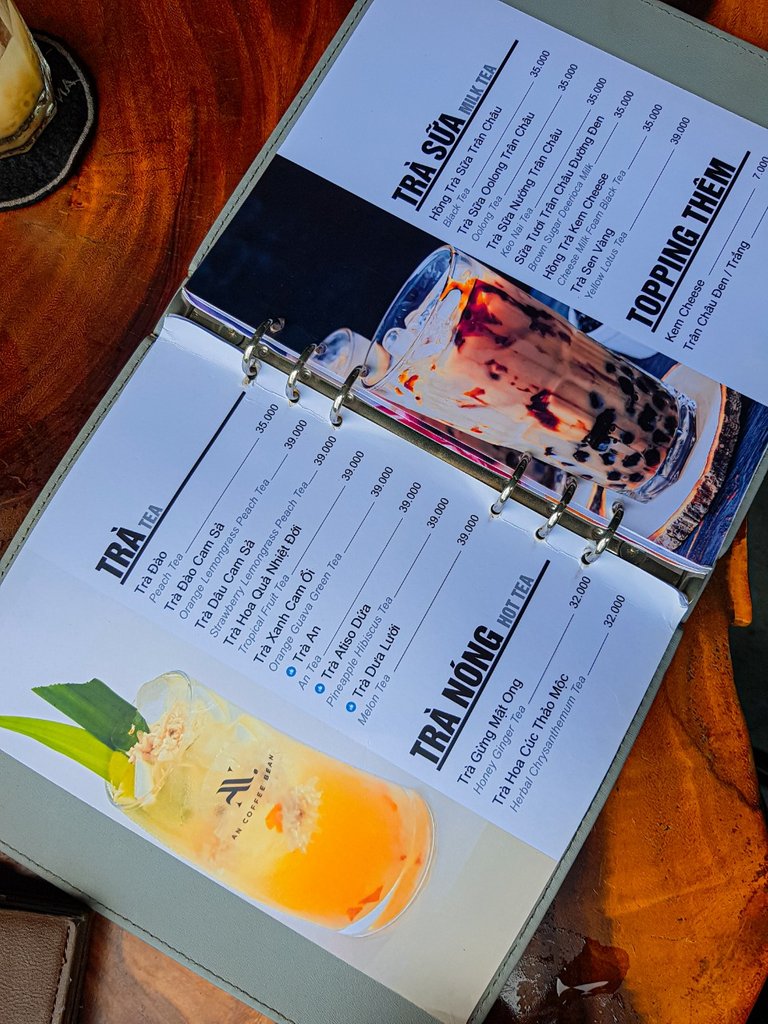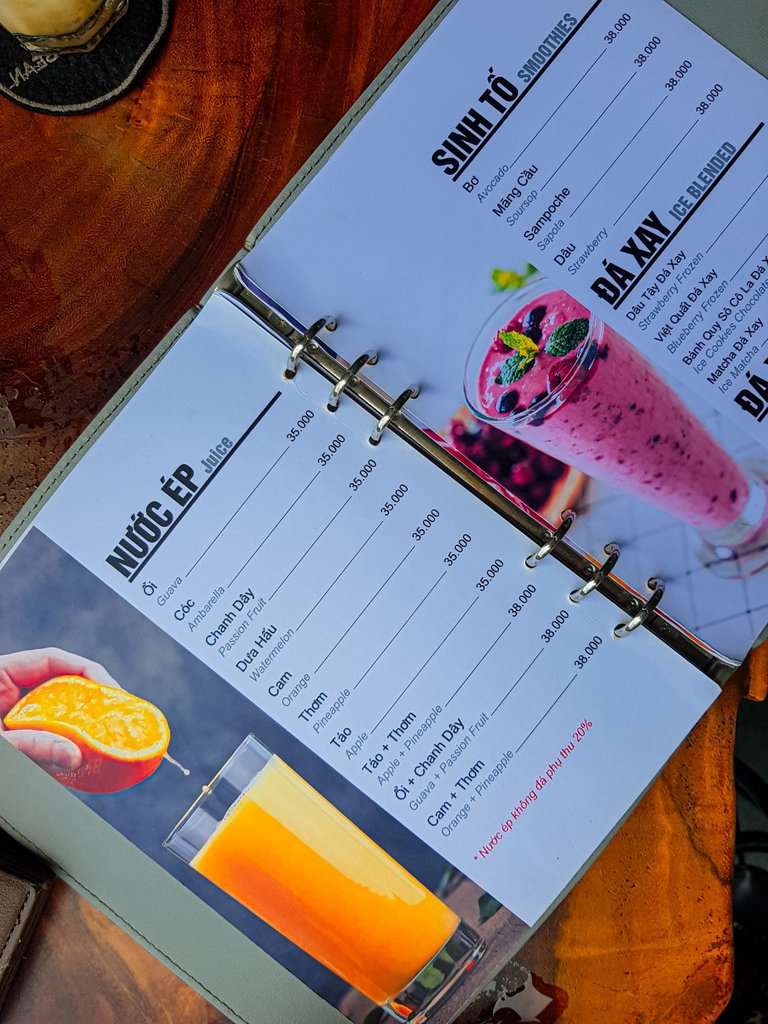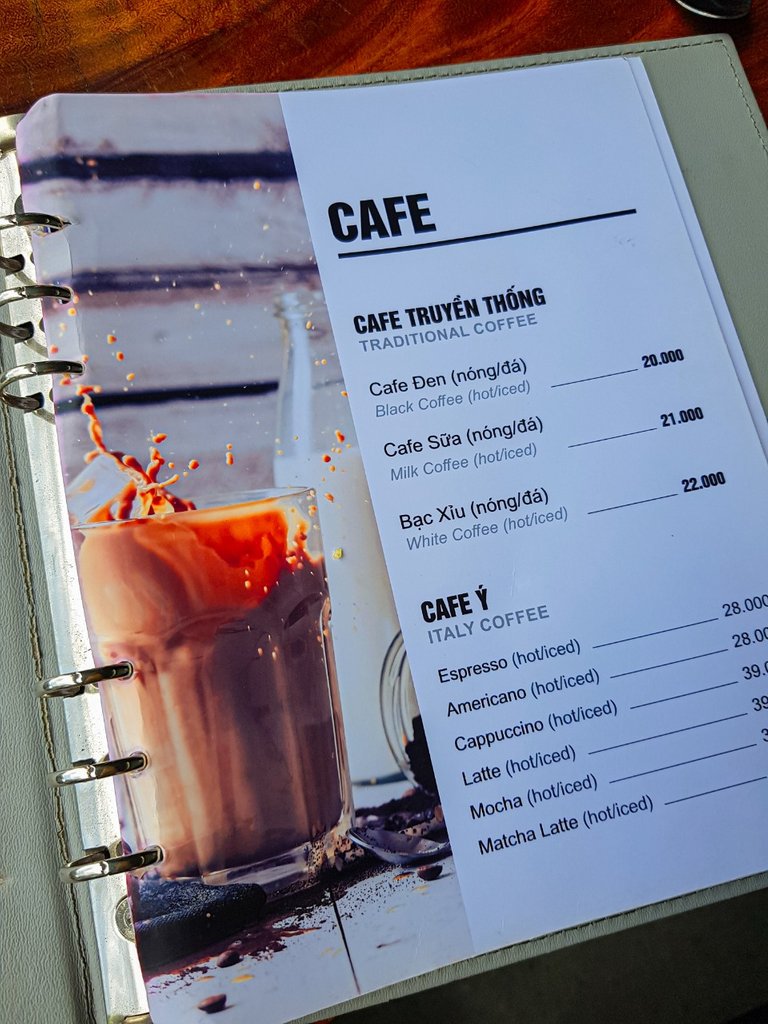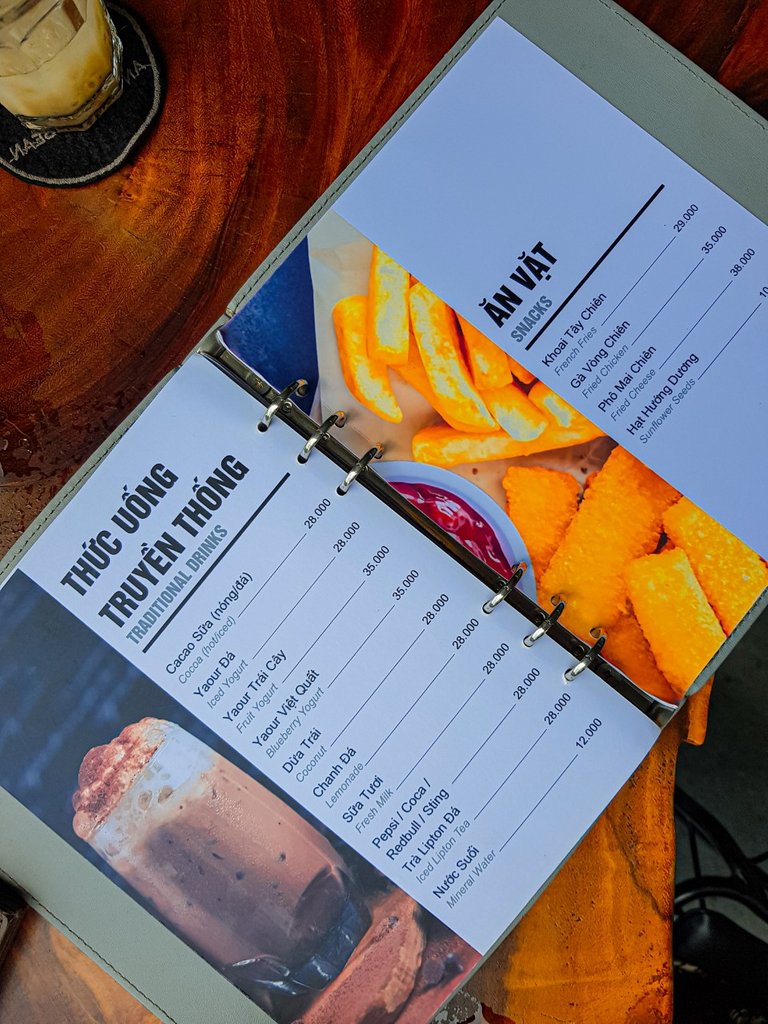 I wish you a good day. This post is 100% written by me, and the pictures are taken by me with my phone S8+. Thank you for taking the time to read my post, I hope it helps you to relieve some stress at work and feel comfortable reading them. Wishing you a lot of health and joy in life. If you like you can reblog to let everyone know about this post. Thanks a lot.😊!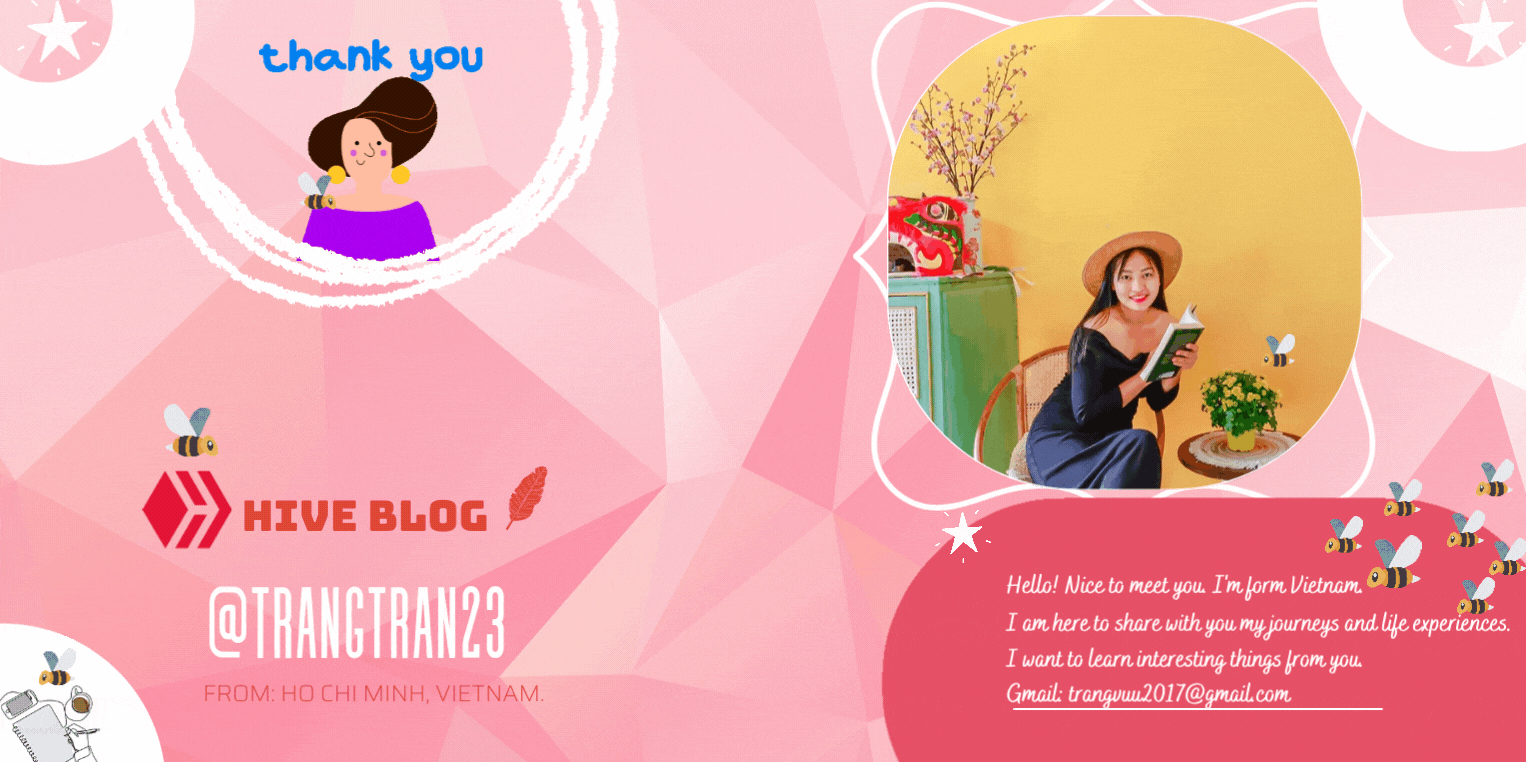 ---
---