Two Point Campus - Not Entirely The Same Thing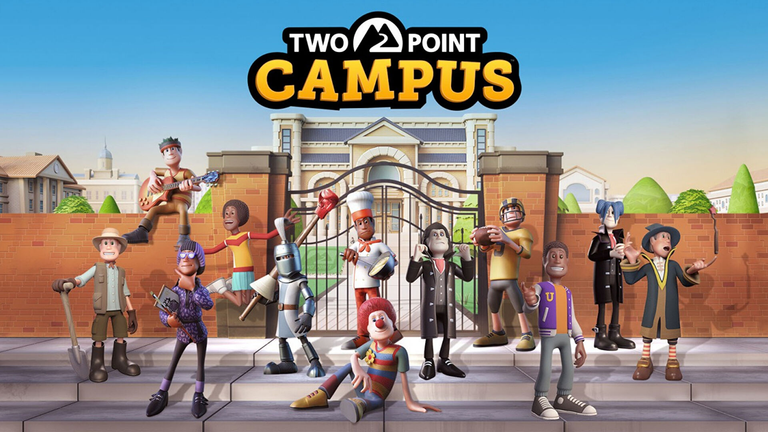 Link For Image
If there's one thing I can be honest about, it is that I really don't want to play the same thing over and over again. Heck, I don't play many that are known for sinking a lot of time into, like Minecraft or battle royale games in general. So here I am, talking about the one game I'd love to assume is trying to be very different, since it is a sequel of sorts.
Two Point Campus is not that much of a distinguished game from Hospital. The character models look largely the same, art style, coloring, the blocky UI, large similarities already exist, including on the game design end of things. But just keep reading on this, because I did find a good reason to keep going. It isn't a complete sequel, rather it's more like a stand-alone expansion in a better sense of the word, except it lets you do all the things you've liked about the prior game in a much different location with different goals.
All the things you do, elicit a different feel. You have to constantly deal with a lot of pouty people, and give in to their demands, though can also be done so at a preferable pacing of one's choosing. So I guess there's something here for people who accept what the Two Point games are like, but for those who are expecting a big change, will come to kind of disappointed.

---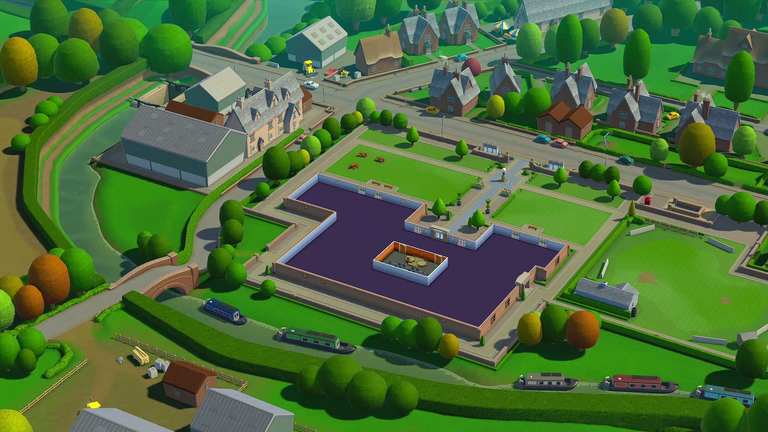 Right around my first campus of Freshleigh Meadows, I was introduced to two things; a giant science lab that creates weird concoctions, and a lecture room, not a reception desk. This wasn't going to be a game where I have people coming over, and I build a place designed to make people do their thing and leave soon as possible to make room. No, this is about making sure people stay within 4 years of their plan, and that they get the best out of it.
Playing Campus meant that my goals are to foster a great environment for education, but also a way to take advantage of the ludicrous costs of college life. Soon as the 10-minute tutorial phase of the game was done with, which kind of felt like it didn't explain much, I had to figure out the rest of the game by spending hours on the first campus before I got to 3-star achievement.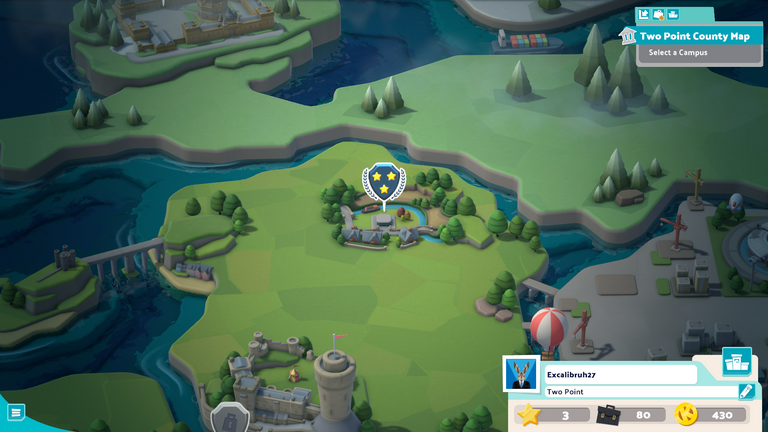 Every single students right around that time started listing me demands that I know I couldn't meet, I mean, man I just started the game. It's as if the compulsive nature of this started showing up right around the first hour and made it difficult for me to get full achievement. As if that wasn't enough, I had limitations because I wasn't earning enough Kudosh, but I had to spend the majority of the time waiting for each year to end before objectives were filled. This was like 4-5hrs of it.
Thankfully, the next Campus level afterwards started opening up avenues, slowly. The two major campuses I played seemed like the only bridge I had to cross in order to get to the good stuff. It fully opens up to show how it is a different game under the similar template of Two Point Hospital. I start filling up the student's demands of unlocking items from the Kudosh I've collected, and seeing these additional items, become beneficial in the student's academic curriculum adds to the drive of making sure these things work.
---

The second location was based around this locale which looks like a fancy French town, and lo n behold, I am making a culinary school out of my campus. The experience from just making one for science students are different, and more aspects of the game started opening up. I could hold events in each classroom, like cooking contests. Long as the student's basic needs are filled, and they have good teachers providing them the education they need with good grades, their chances of winning were high.
Or I could let the student host parties, either of them cost me money, but hey, long as the money from their life savings or sponsors kept paying for it, I was good to go, and man things started speeding up from here. Already 2hrs with the new location, and I already opened up a second campus besides the primary one for expansion.
Actually, here's the funny thing. The game is assuming all this time that I've played Two Point Hospital. I mean, I have, but that was from my Steam account, whereas here I started playing from PC Game Pass. Imagine, If I didn't know what I was doing, this gameplay experience would have been a heck of a lot slower. I also get that you have to set up everything once you start another Campus location, but I do wish they've added a save option for rooms for all campuses.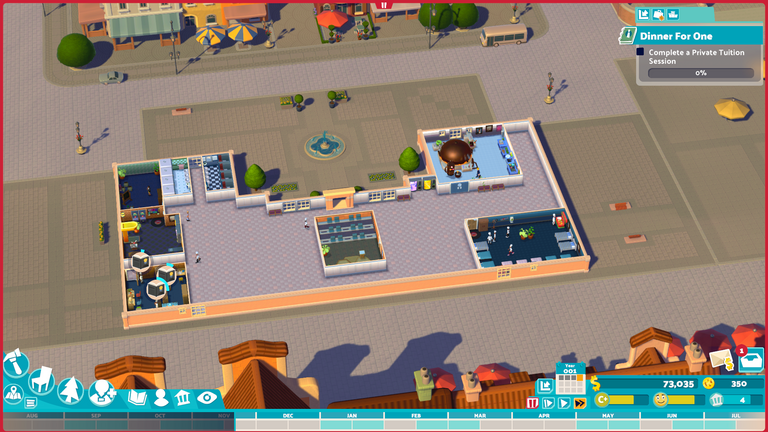 But yeah, the game's loop changes when you can make money to spend money. Because there are a lot of stuff to add, and student demands to meet. Two Point makes it clear that certain moments in the game are crucial and that you can't just fast-forward to payday of the month or annual review.
It's a cultural game, since you're tapping into many subjects like witchcraft, theoretical science, artsy fartsy, clowning, studying the cosmos, etc. You can do so much, but you have to manage their expectations by also making sure it doesn't blow in their face, otherwise you'll be dealing with dropouts or might have to expel them for trouble they'll cause.
The foundation and spirit of Two Point Hospital is pretty much the same, but how you have fun with it is where it counts. Plus this is a funnier game, I had a lot of giggles once every 15 minutes or so, the silly nature of it is much looser. Making the best of the student's year before the annual review to realize where you should progress next. Each student is staying here for 4 years, so the whole fun of it comes from how you end their years, and the high committee would recognize your actions.
I do wish they made the game more convenient, some additions would have helped. Not like I can stick to playing the same game with the same design patterns over and over. The issues from the early game are also here, like difficulty selecting item and room. End of the day, this is a good game, given time, maybe they can update it to provide quality of life improvements.
---

Recent content to check:
---
---