Homemade peanut butter 🥜🇵🇭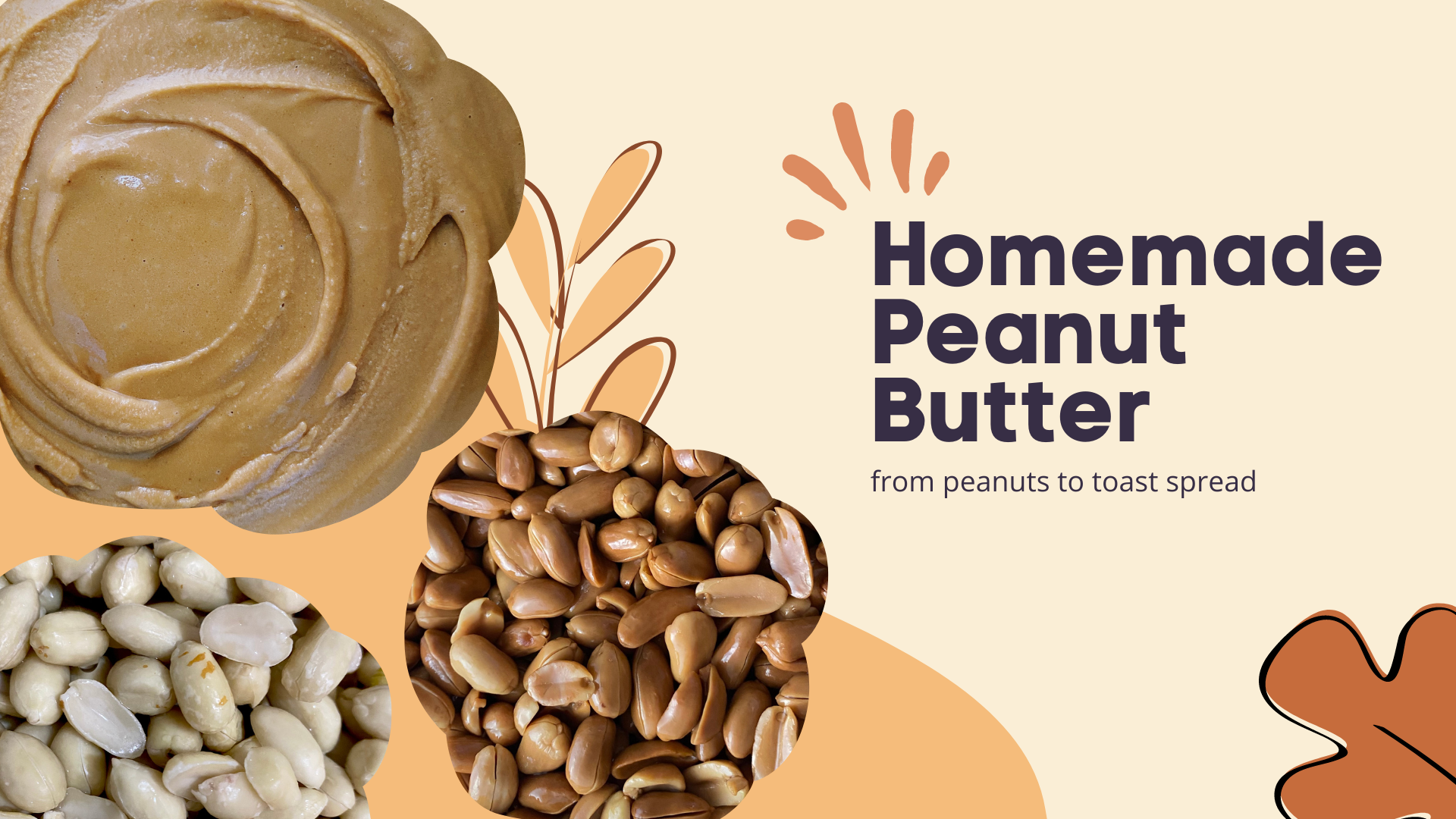 Toast is my usual food for breakfast, during lazy and busy days, I would even have toast for dinner. It's easy eat especially when I still have some work to do. My favorite spread is peanut butter! Sometimes, when I finish the jar of peanut butter I have, I'd switch to cream cheese since it's available in grocery stores. What's unique about the peanut butter I consume is that it's homemade. Before, I would ask my auntie to make some and I would just buy it from her. But during the Holy Week, I was able make some time and made one for myself. :)
The reason why I prefer homemade peanut butter is that it tastes better than the ones that can be bought in grocery stores. Some peanut butter spreads I tried were too fine and smooth, too bland (of taste of peanuts and not of sweetness), or too dry. Almost all of my friends also prefer the locally-made/homemade peanut butter, in the Philippines, we sometimes call it "palengke" (market) peanut butter. It's very popular, since it's trademark is that it's packed in a plastic jar with an orange lid, same as the one below.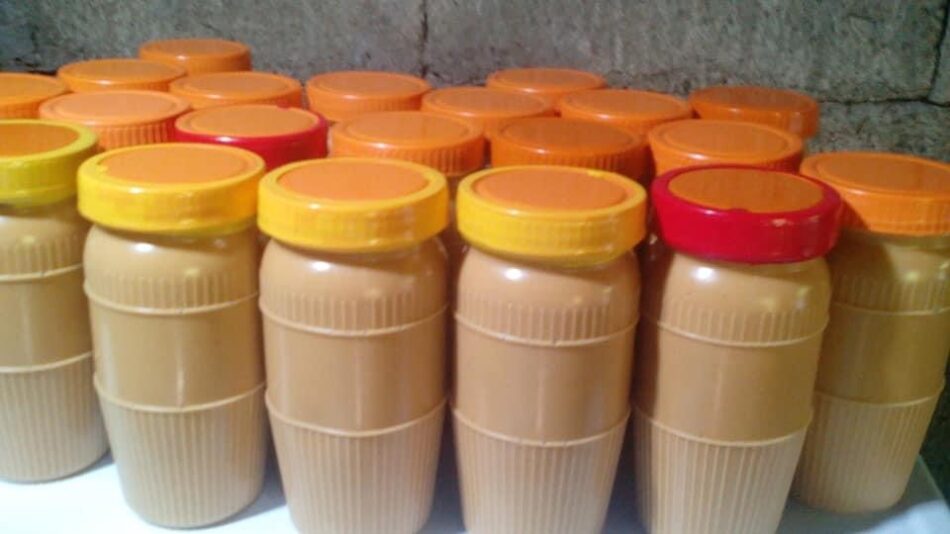 Image source: Local peanut butter in the Philippines
So, here is how it's made. This will actually require the use of grinder, but a food processor will do. I had to go back to the dry market and pay for the use of a grinder, which costs only $0.80 for the 2kgs of peanuts I brought.
Preparing the peanuts
First is to wash the peanuts with water and let it dry for a few minutes using a colander. I chose the peeled peanuts for a smoother texture, the brown thin coating of the peanut will also add a brown color so I decided to just use the peeled one.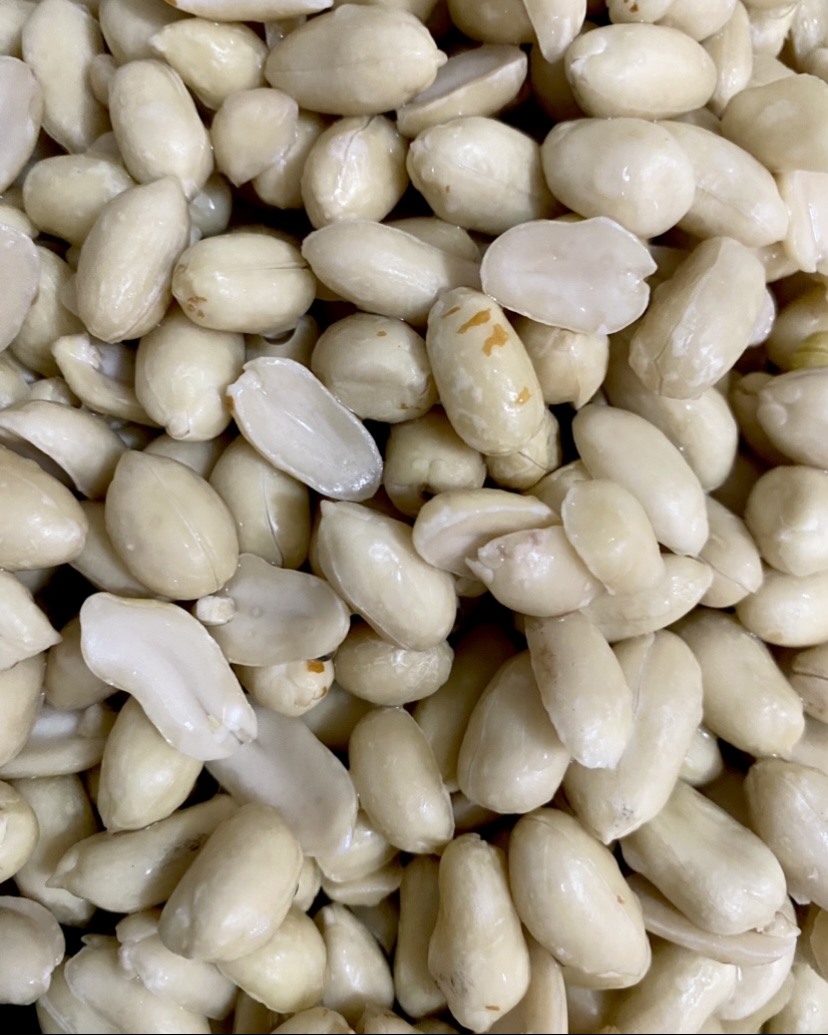 ---
Deep frying the peanuts
When I looked for recipes on the Internet, they roast the peanuts using an oven since the legumes produce its own oil when subjected to heat. However, how it's made in our country is quite different and I must say, an unhealthy one! Hahaha. We use cooking oil (anything will do) and deep fry the peanuts until golden brown.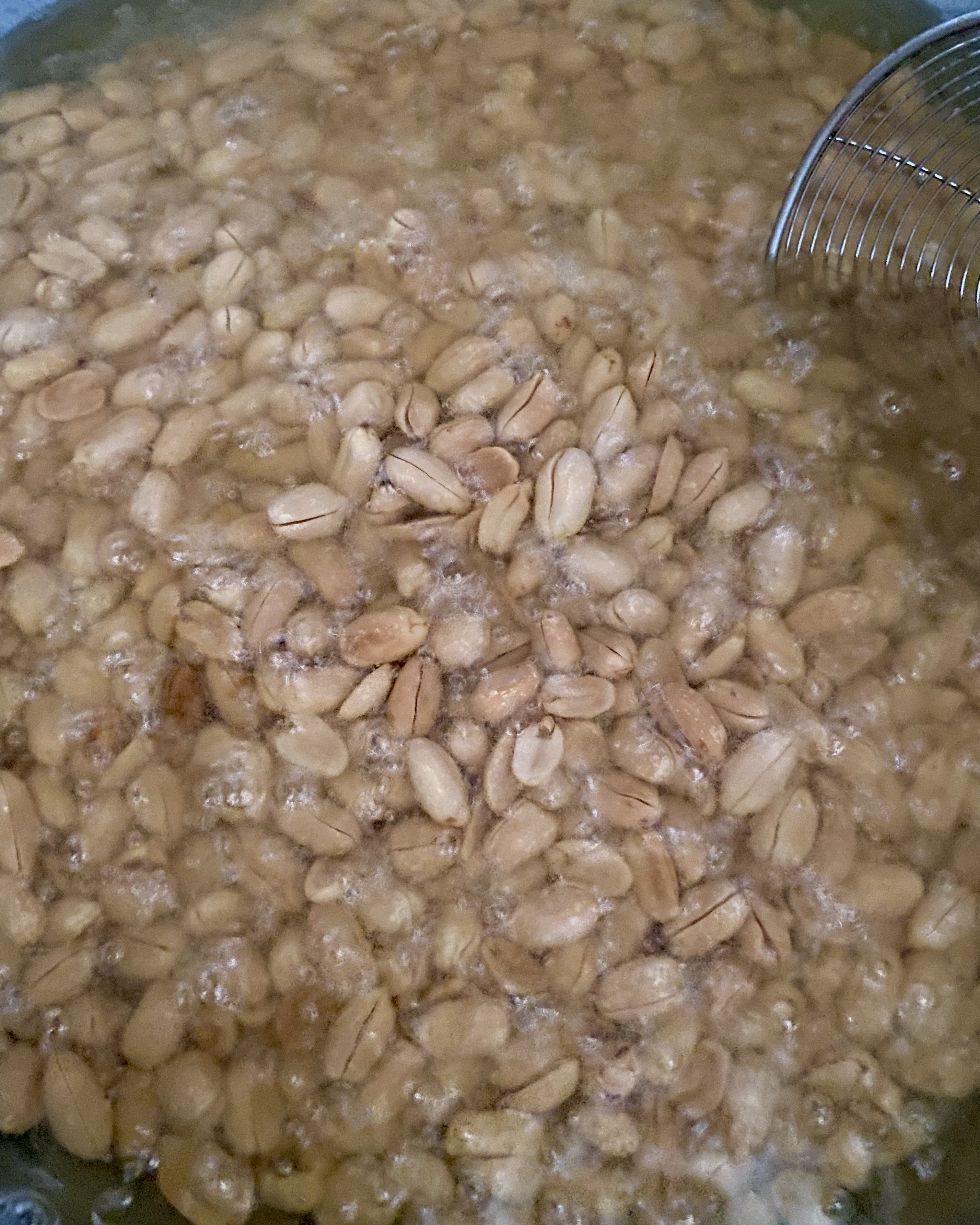 ---
Even though I used a pan with a thick bottom, it's a constant work to mix the peanuts so it will be fried equally. I used 2kgs of peanuts for this batch and it took almost 30 minutes of deep frying. What's good about deep frying is that it will slowly fry what you're cooking.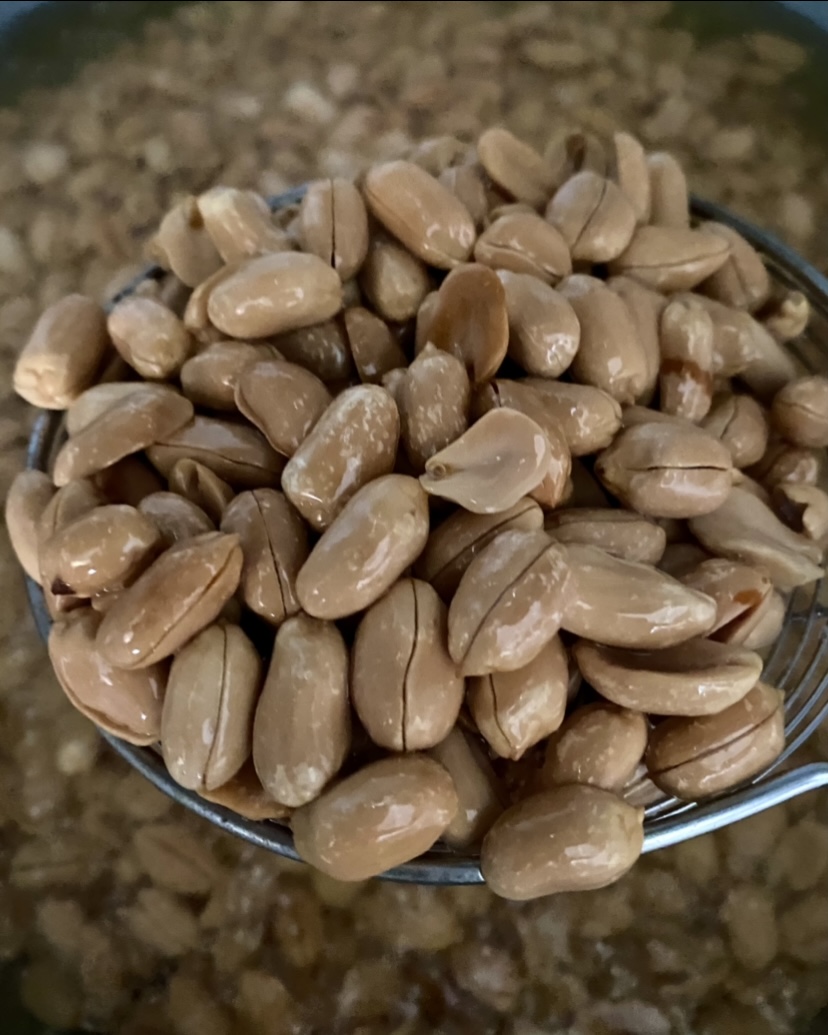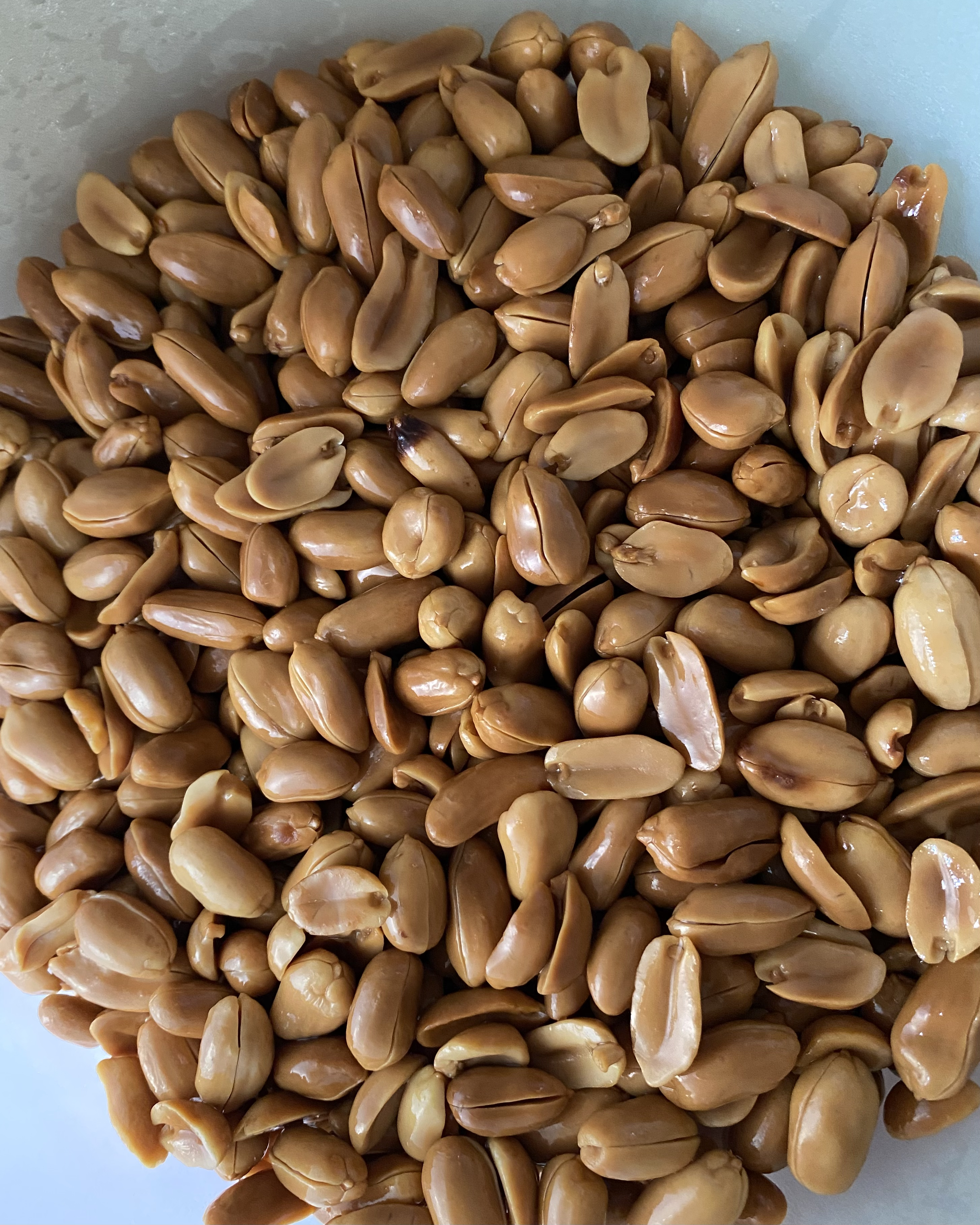 ---
It should be noted that it will take you some time to remove all the peanuts from the pan. So you should now wait for it to turn into golden brown while being fried, the excess heat will do the wonders of cooking it a little more while letting it dry.
Grinding the peanuts
In this last step, I was merely a bystander as we don't own a grinder or a food processor at home. I went back to the dry market where I bought the peanuts and paid for the use of the grinder. It will be difficult to ground the nuts without the additional ingredients which makes this locally-made peanut butter stand out. I added a container (240g) of margarine and 1/4kg of white sugar, the person in-charge of processing the peanuts also asked for the excess oil I used for deep frying it. He added only a little just to make it less thick.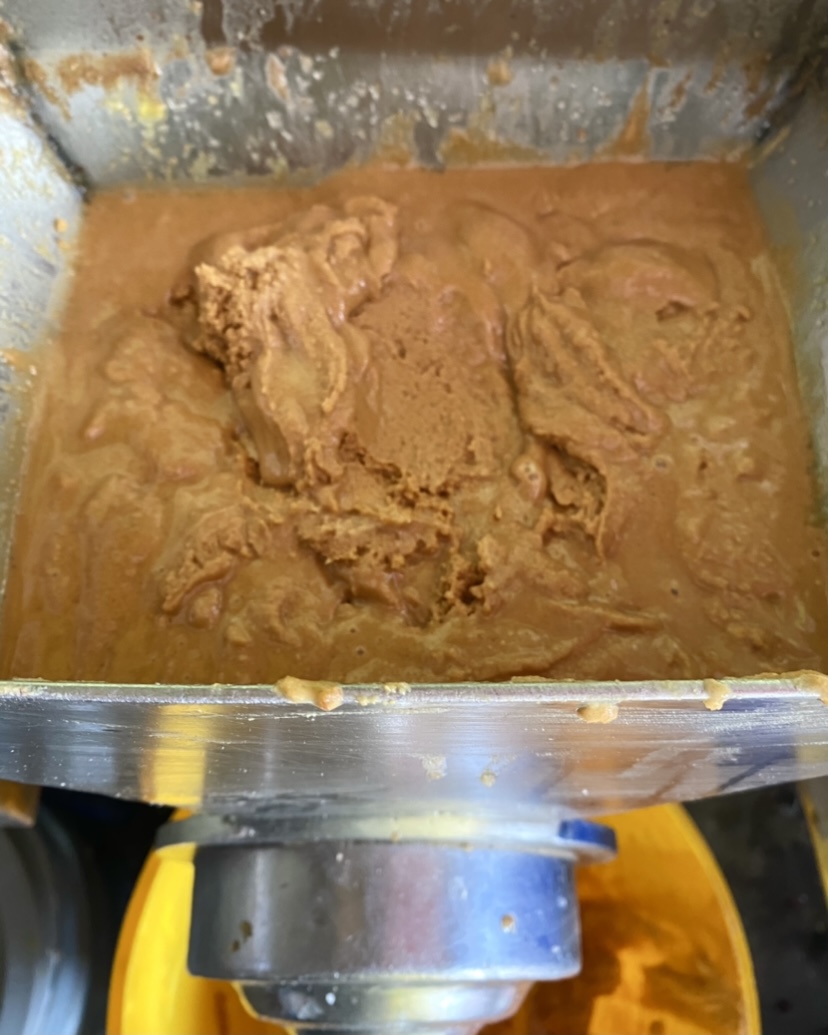 Peanut butter for toasts!
Here it is! The finished product! After working on this, I realized that the costs of this peanut butter is way too cheap. A jar of this, the photo I shared earlier, costs only around $2.2. The deep frying part was actually difficult since you have to constantly mix the the peanuts. Everytime I would try to DIY some things, I would realize how cheap we pay for hard and honest labor. 🥹 That being said, if you ever happen to buy goods from small time vendors and businesses, don't bargain with the price. :)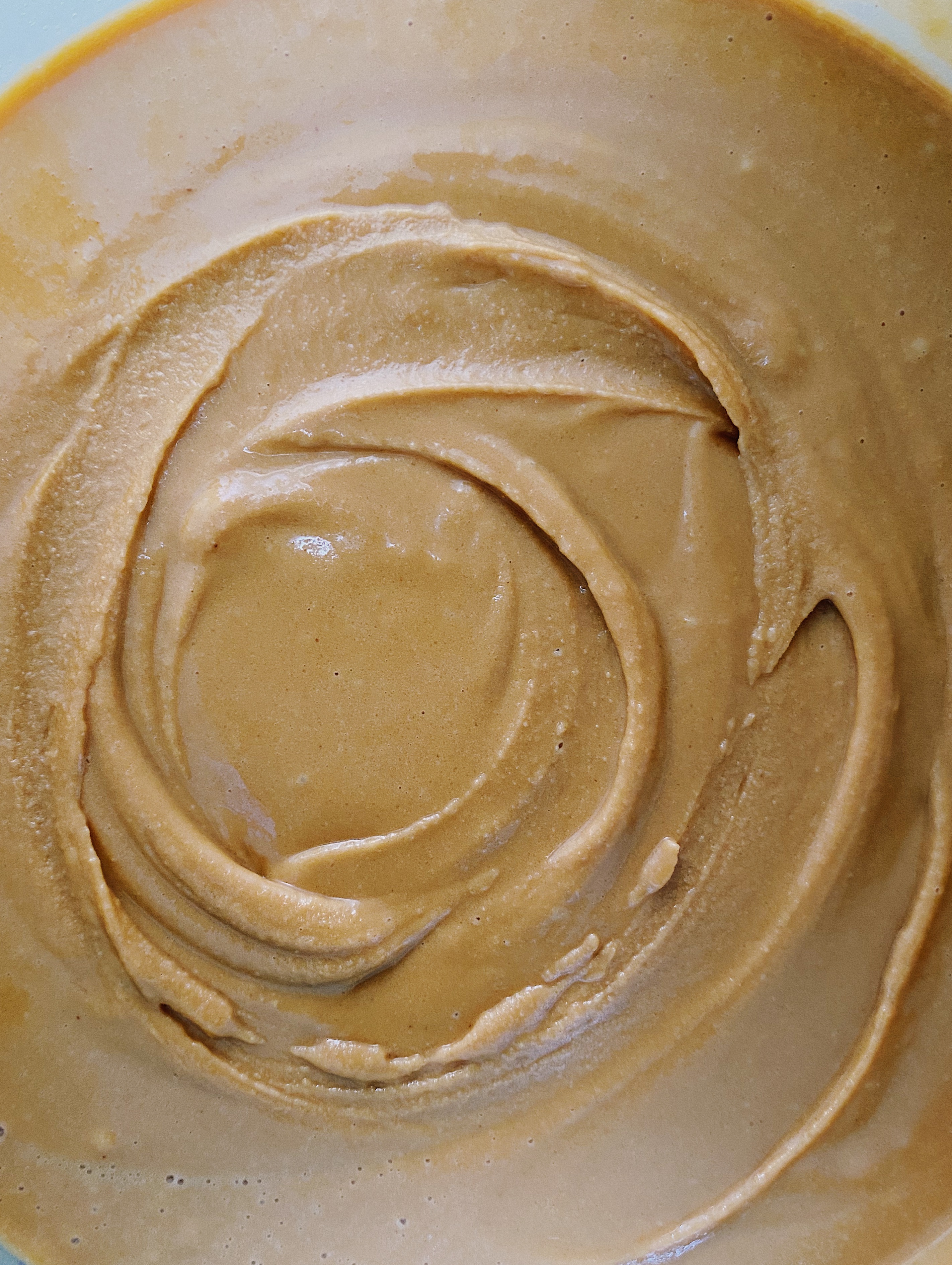 ---
---