HIVE Core Number Compounding Postponed
This is just a quick announcement that I have stopped the Core Number Compounding project on HIVE.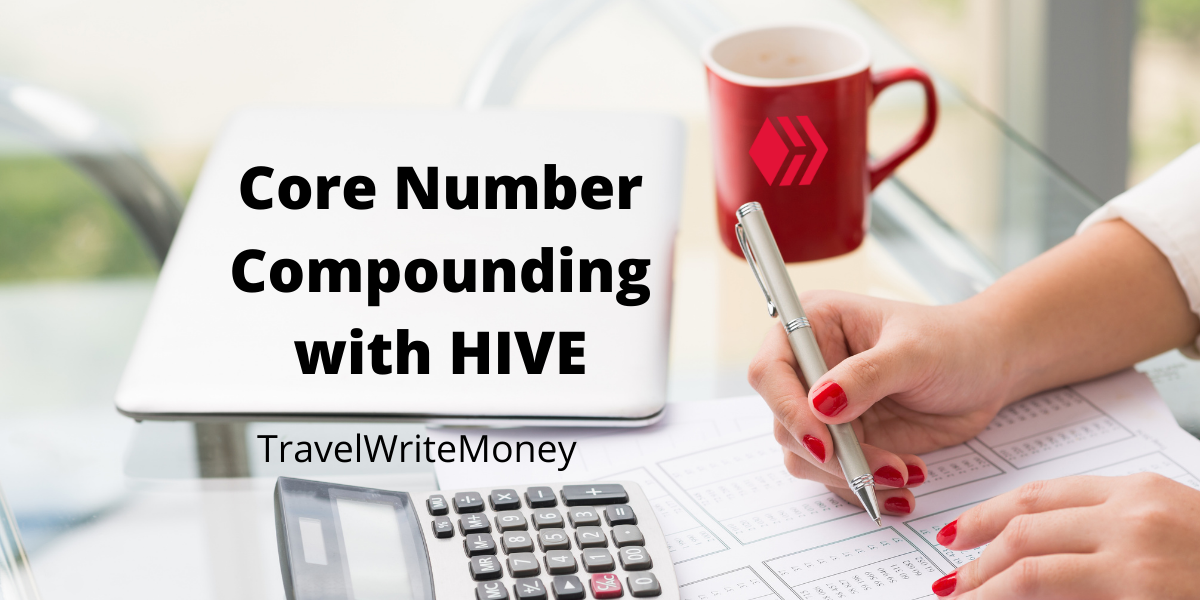 Core Number Compounding works well on HIVE because the HIVE Currency Market has spreads of less than 1% and there are no commissions or transaction fees.
However, one of the dangers I mentioned at the start is that I would be in a prolonged down market. I started CNC when HIVE was in the $1.80 range. It has fluctuated while slowly working down to below $1.40.
At the outset, I was undercapitalized. I had $1000 worth of HIVE and about $200 worth of HBD. I wound up losing the $200 HBD as prices kept dropping. Ideally, I would want to do this with $2000 worth of HIVE and $1000 worth of HBD on an uptrend.
So, rather than bleed my wealth dry, I pulled out my capital and put it into another project that has benefitted from the drop in prices. I will return to CNC at a later date with the proper amount of capital. This experiment has been a proof of concept. I've proven the the concept.
Over all, I'm down perhaps $200, which is definitely a loss. But, it's mostly house money.
The other thing needing capital is the effort to get the Crypto.com Icy White Visa debit card. That card requires staking $40,000 in CRO to earn 12% interest on the stake. Additionally, it pays out 5% cash back in CRO on purchases. And, it includes other perks. In terms of cash flow, the card is advantageous. I don't have the full $40,000. But, one good pump will get me there. This is why buying in during this market dump is important. I am so close.
At the moment, most cryptos seem to have a tight correlation with BTC. So, as soon as BTC gets its act together, we should be seeing a good rally to kick off 2022 for the crypto market as a whole. That should include HIVE and CRO.
A second reason for not doing Core Number Compounding is that it was stealing too much of my attention. If I were a full-time blogger, then it would make sense. However, this is not the case. And, I can't afford to obsess over it throughout the day. I'll get to full-time blogging eventually. HIVE's generosity will get me there sooner than later.
Posted Using LeoFinance Beta
---
---