Lifetime Beer Endowment Update - December 2021
More than one year ago, I wrote about setting up a lifetime beer endowment. The post uses beer as an example of a regular expense that could be paid for out of a dedicated income fund rather than out of a job paycheck. But, if you are paying attention, you can use an endowment for anything. Recent developments on HIVE have prompted me to reexamine the idea.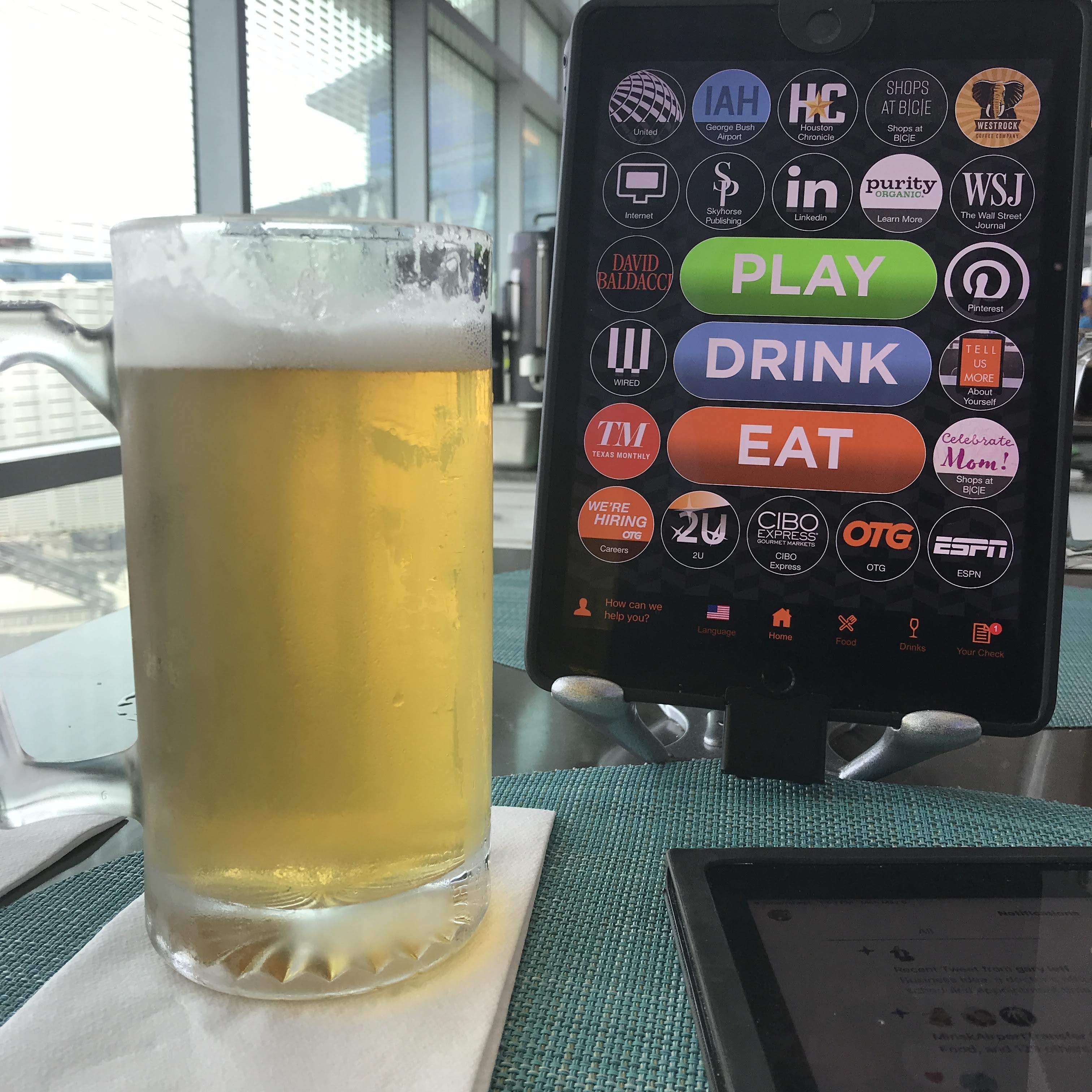 .
HBD Savings at 12%
When I wrote the post, I suggested using Crypto.com Earn, which was paying 12% on stablecoin deposits. This is still the case. However, since then, Hive has also started paying interest, which has been raised to 12%.
My calculations were that I would need approximately $6850 earning 12% to pay my annual beer expense of more than $800. With HBD Savings paying out 12%, it is now possible to build up that beer endowment here from my writing. Watch out Ernest Hemingway!
HIVE Dapps
The other development is the recent announcement of a new game, Ragnarok. This game will take in HBD and deposit it for interest income. Like my Lifetime Beer Endowment, Ragnarok will also be powered by an endowment.
Similar to that, 3Speak will be establishing an endowment that takes in HIVE and locks it up to power the rewards for contributing to the storage infrastructure.
As you can see, the Hive community as a whole benefits when we lock up our value in either Hive stake or in HBD savings. This is because we reduce the amount of Hive in circulation, which drives up the price. By funding their operations with endowments, these dapps can only grow larger over time.
There is an additional component to what dapps are doing, which is that there is no maturity date on the deposits. In other words, the expectation is that once the HIVE or HBD are locked up, they shall remain so. I think most of us approach savings with the assumption that one day we shall withdraw our deposit for use elsewhere.
Endowments are Underutilized
In insurance, endowments are called Annuities. These are contracts with the insurance company in which they take your lump sum of money to generate a lifetime of fixed income. The longer you live, the better deal you get out of this. However, the insurance company still keeps your deposit and the income in the end. You won't last forever. These are good in that they take the trouble of earning yield out of your hands. All you have to do is enjoy your fixed income payments until you leave this world.
Universities and charitable organizations have endowments that they use for their own purposes. For example, these endowments can award scholarships to students. Many times, they also award grants for research or programs. Or, the Duke Endowment, for example, has given out billions of dollars in grants to improve their community.
Governments could use this type of system to fund all kinds of social goods. For example, they could fund infrastructure, which requires constant maintenance, with endowments. In this way, we would always have well-maintained roads and bridges without having to raise taxes. Instead, they issue bonds and pay interest to buy depreciating assets.
In fact, governments could set up endowments that eventually would pay for all expenses, eliminating the need for taxes. But, they don't seem to be long-term thinkers.
Back to Reality
Of course, an economy would face other problems, if there were endowments for everything. We would have too much money in search of yield. This tends to drive down yield. Elon Musk recently stated that if people don't make stuff, there's no stuff. Ultimately, we need money to fund productivity. If we were to live off of fixed income, we would be less reliant on jobs. And, if we don't have jobs, then stuff doesn't get made. And, if stuff doesn't get made, there's nothing to sell to produce yield.
The point is that those of us who are switched on about establishing passive income rely, largely, on people who must work.
Then, there are social problems that result from having money, such as addiction problems. The last thing an addict needs is more money. It will kill them that much sooner. We can explore the consequences of not having to work in another post.
Personal Endowments
You don't need to put away millions of dollars to start your own endowment. Hive currently offers you the opportunity to build your own small endowment to use for whatever purpose you see fit. Saving $100 in HBD will get you $12/year in interest. Not exciting. But, the benefit is that $100 can be easily doubled for $24 in annual interest. If you reach $1000 in HBD savings, you will get $120 in annual interest every year. Imagine $10,000 in HBD savings. Now, think about getting that interest payment for the rest of your life.
The younger you are, the better value you get from these fixed income payments. At 12% interest, you can double your money several times in your lifetime. Imagine what you can achieve if your endowment subsidizes your lifestyle.
I should like to point out that I have gone way past my initial goal of $6850 at 10% with CRO. It all started with a desire for free beer. Soon, my earnings will be able to make monthly payment for my family phone service. Perhaps one day it can make car payments or mortgage payments.
The beauty of having a personal endowment is that at the end of my lifetime, I can gift it to family or a charity. Unlike an insurance annuity, the endowment could continue to produce long after I am gone.
Universal Basic Income
There has been talk about establishing a Universal Basic Income (UBI) among some of the thinking people. There are places that play around with the concept. Alaska, for example, takes money that they earn from oil leases to pay all residents a little lump of cash. Finland has also explored a UBI.
Pension systems are also an attempt at a UBI for the elderly. Whereas governments are supposed to set aside the money to invest it like insurance annuities do, they often spend it. The result is a Ponzi scheme of epic proportions.
The trouble with UBI is always, who will pay for it?
In the cases above, it is typically oil money or "government money". Once the oil is gone, it is unlikely the basic income will continue. Or, the governments will eventually exceed their ability to tax without destroying the prosperity of their citizens.
Personal endowments are different in that they are a basic income that is paid by the individual. It is capital working on your behalf. In this case, we are using Hive Savings. But, it could just as easily be real estate yielding rent money. Or, it could be a business that pays dividends. In the abstract, the concept is the same. You are accumulating capital that is put to work to generate income.
All the Hive we earn is put to work via staking. It buys us resource credits, which is how we pay Hive Witnesses for the work that they do. This isn't free money. We all earn it by employing our brains to churn out content. There is a real exchange of value happening on Hive. To quote @SergioMendes, "Hive is real money."
With this in mind, we can feel comfortable that HBD interest is real money. It is not something controlled by politicians or egghead academics. It is backed by the Hive community, who have a demonstrated capacity to defend the blockchain from attack. It is reasonable to expect that one can rely on HBD Savings for the long-term generation of interest income.
Perhaps there is some element of magic internet money in the issuance of HBD interest. However, it is controlled by its relationship with Hive in the same way Ethereum controls its unlimited inflation by burning transaction fees. There is a limit on the issuance of HBD as a percentage of all Hive in existence. The only way to circumvent this is to print more Hive or to increase the value of Hive. Since Hive has a hard coded inflation rate, that leaves pumping up the price of Hive as the only means to print more HBD.
The implication is this. If we build up HBD Savings wealth, then it forces up the price of Hive. If we build our fixed income personal endowments, we force Hive to go up in value. We win in two ways.
Hive is now more than just a blogging platform. It is a gaming backbone. It is an investment platform. It is a bank. It is a wealth management system. In my opinion, Hive has turned the corner from being an interesting blockchain concept to being a financial system that turns brains into money. If you use your brain on this platform, you can generate long-term wealth. Take a deep and hard look at what is before us. Recognize that all the tools are here to build life-changing money through sweat equity, imported investment, or both.
Posted Using LeoFinance Beta
---
---