My entry for Splinterlands SHARE YOUR BATTLE Weekly Challenge! Naga Windmaster theme.

Good day dear @splinterlands addicted friends! @travoved is here! And this is my next one entry for Splinterlands Weekly Challenge Share your battle. And the hero of this week is Naga Windmaster.
---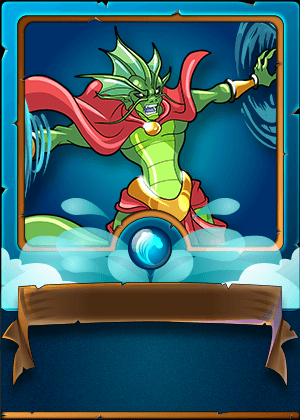 ---
In my case this third level card which now has just a Headwinds ability but at higher level it has couple more abilities Shatter and even Poision at the top level.
---
---
But no metter let's look better how this card showed itself in battles!
---
First battle which I want to show you today happened couple days ago. My water splinter team fought against dragon splinter team.
---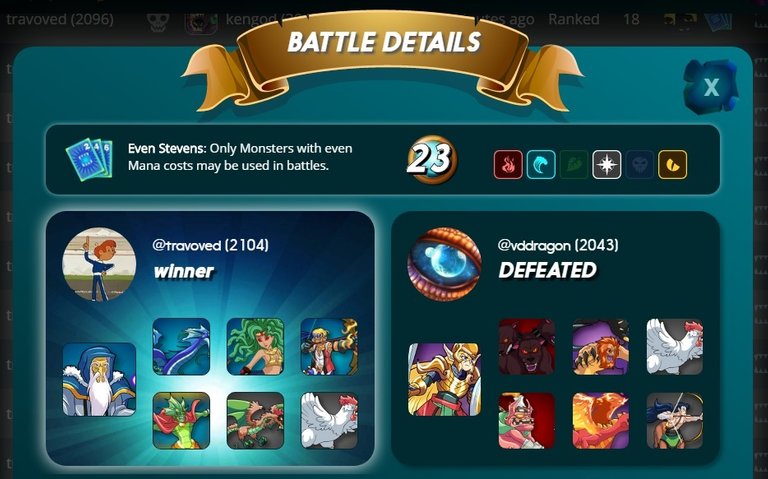 ---
My opponent had up his sleeve the second level Daria Dragonscale reward card, 2d level Cerberus beta card and Manticore, 3d level Furious Chicken and Kobold Miner, also 1st level Centaur and Fire Spitter.
At my side were 4th level Sea Monster, 3d level Medusa Pirate Archer, Furious Chicken Naga Windmaster and 2nd level cocatrice. At the leading position was Alric Stormbringer.
---
In this battle our hero-Naga Windmaster helped to knock out 3 cards in fight also it's ability let to decrease damage from Fire Spitter attack. And to the accompaniment of Medusa brought victory to me!
---
If you want to know ore details about this battle you can watch it here!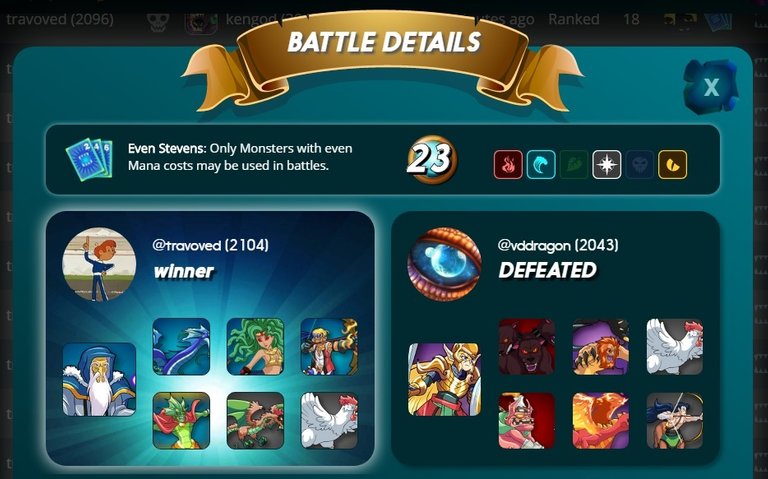 ---
And now the second one battle where my higher level team was defeated by the first level team.
---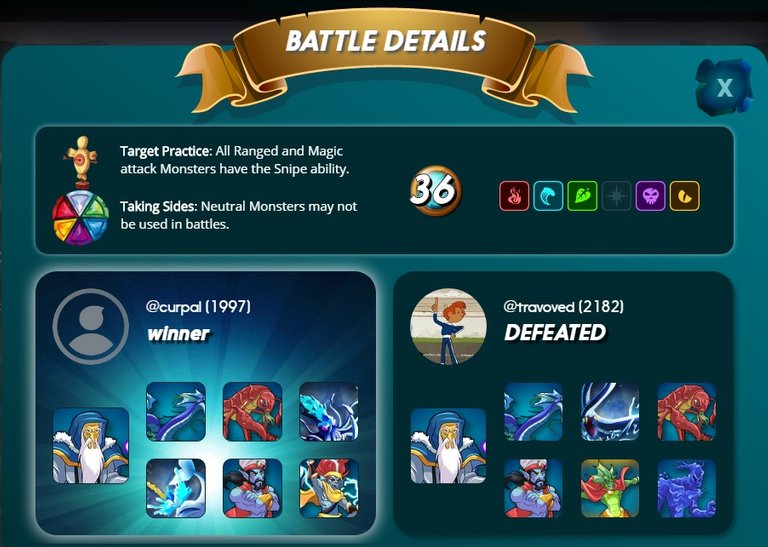 ---
At this time Naga Windmaster also decreased damage from two opponent cards, but I didn't take in count that Arlic adds 1 point damage to magic attack and Target prctice rule. Heal ability of Sea Monster and Water elemental didn't help me. And Crustacean King was knocked out in first round. So Legendary Ruler of the Seas and Sea Genie almost togeter defeated all my team and at this fight I loose!
---
Details of this battle please watch here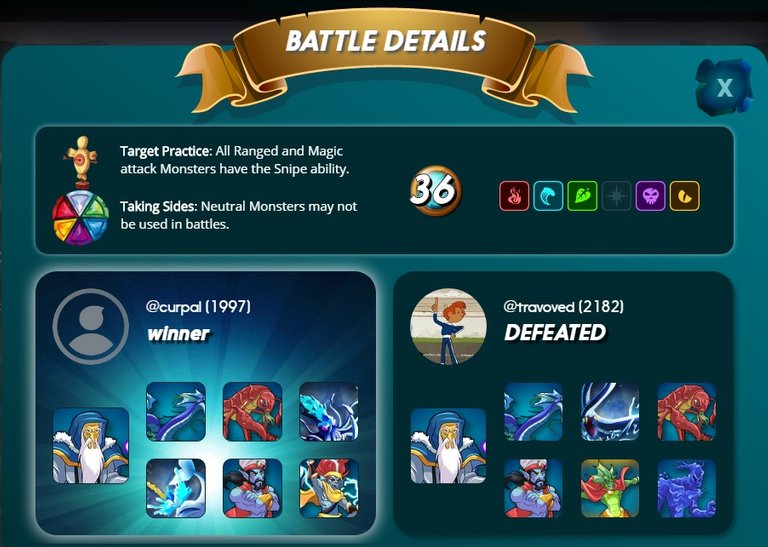 ---
As a conclusion I want to say that Naga Windmaster with the correct arrangement of cards can bring victory to your team espesially at higher levels! But please be careful and take in count rules of battles or you can loose in fight as it happened today with me.
---
That's all for now. See you in game! Sincerely yours @travoved!
---
---