My trip to Germany part 7 Dresden

Good day dear mates! @travoved is heree! and wellcme to the 7th part of my trip!
At this time I'll tell you how we spent our day in Dresden.
---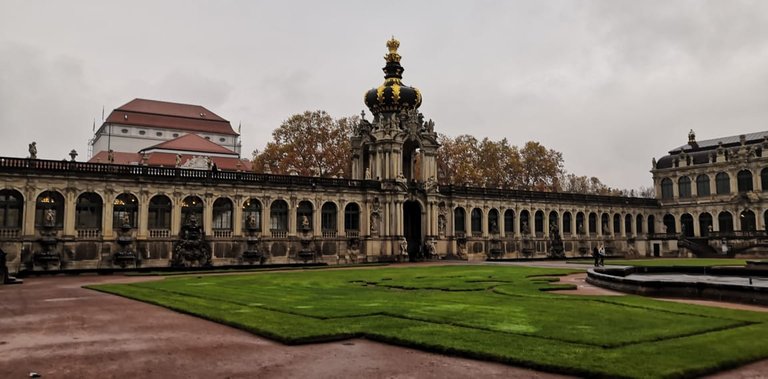 ---
Early in the morning we gethered in hotel hall after breakfast and went straight to the Leipzig railway terminal to took ICE train to Dresden. When we arrived in Dresden our acquaintance with the city as usual started from the railway station. First what we saw there was that it was under reconstruction.
---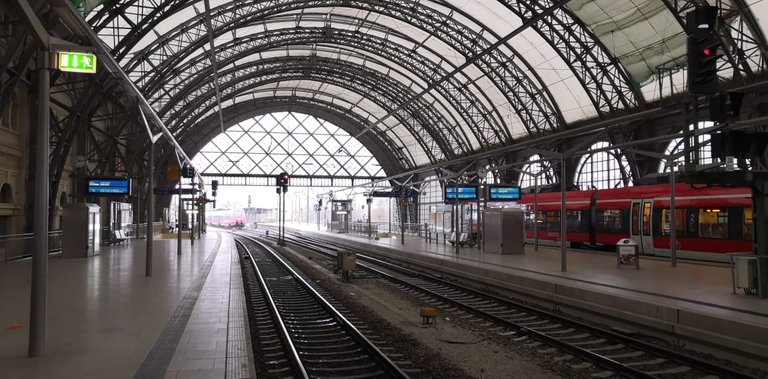 ---
---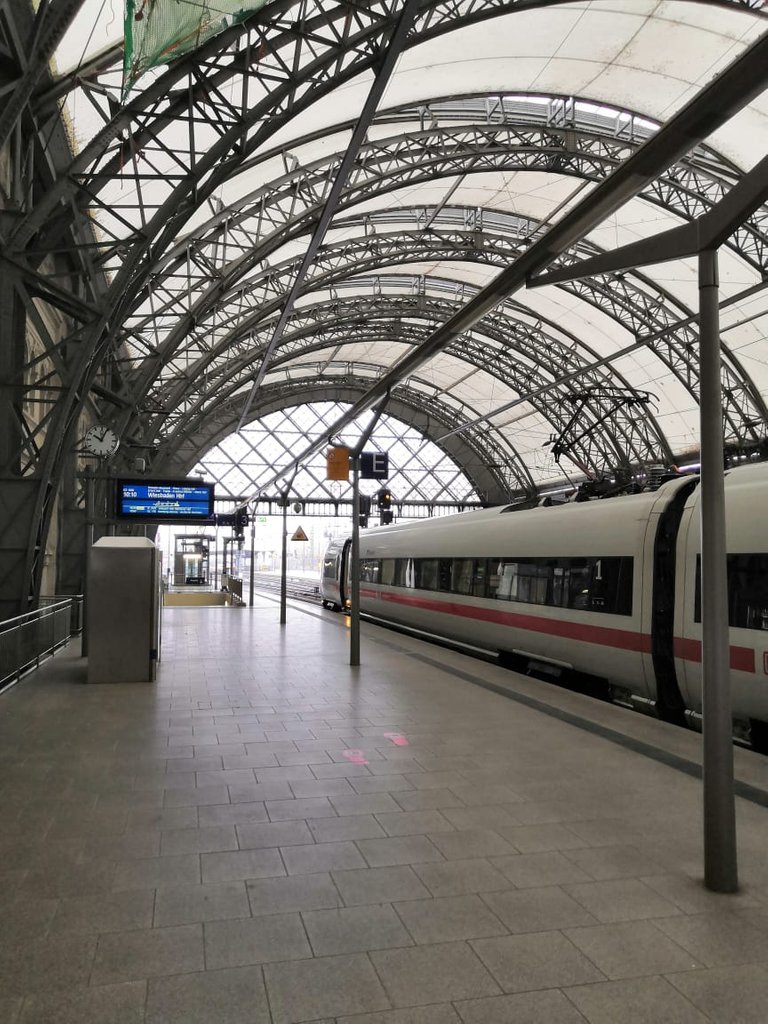 ---
---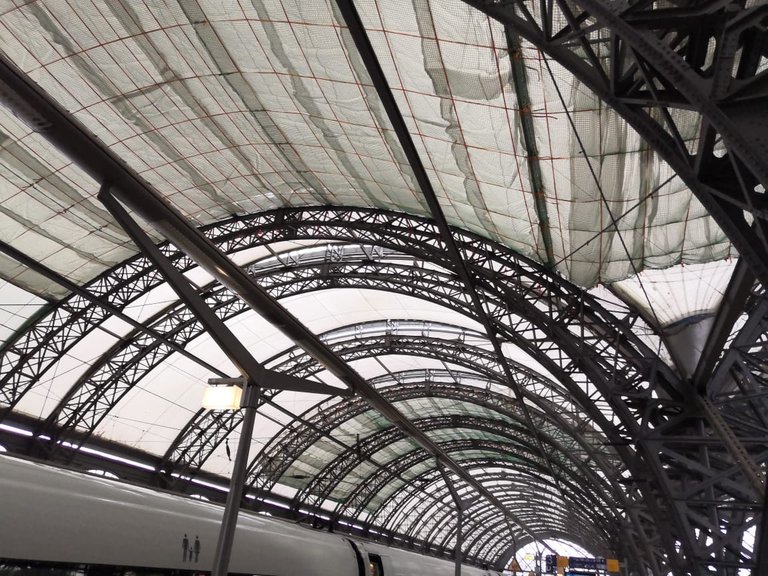 ---
---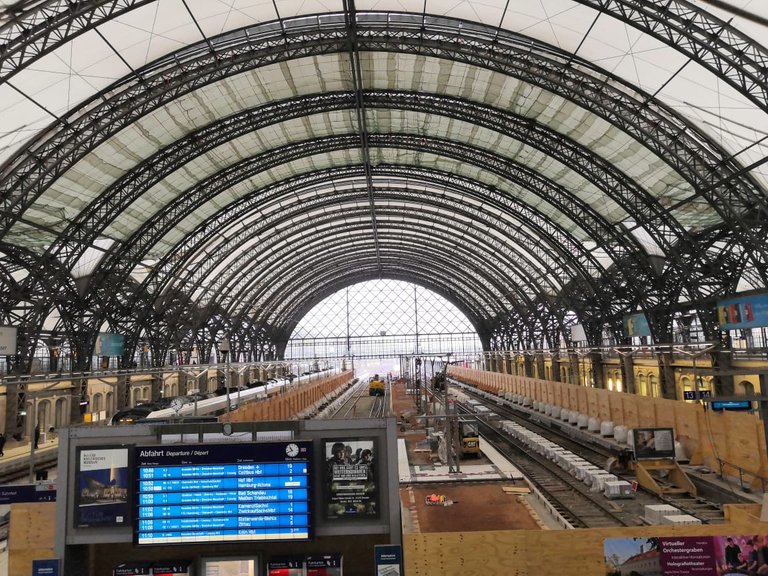 ---
But fortunately we could visit some far corners of the station where we found very interesting historical photos
---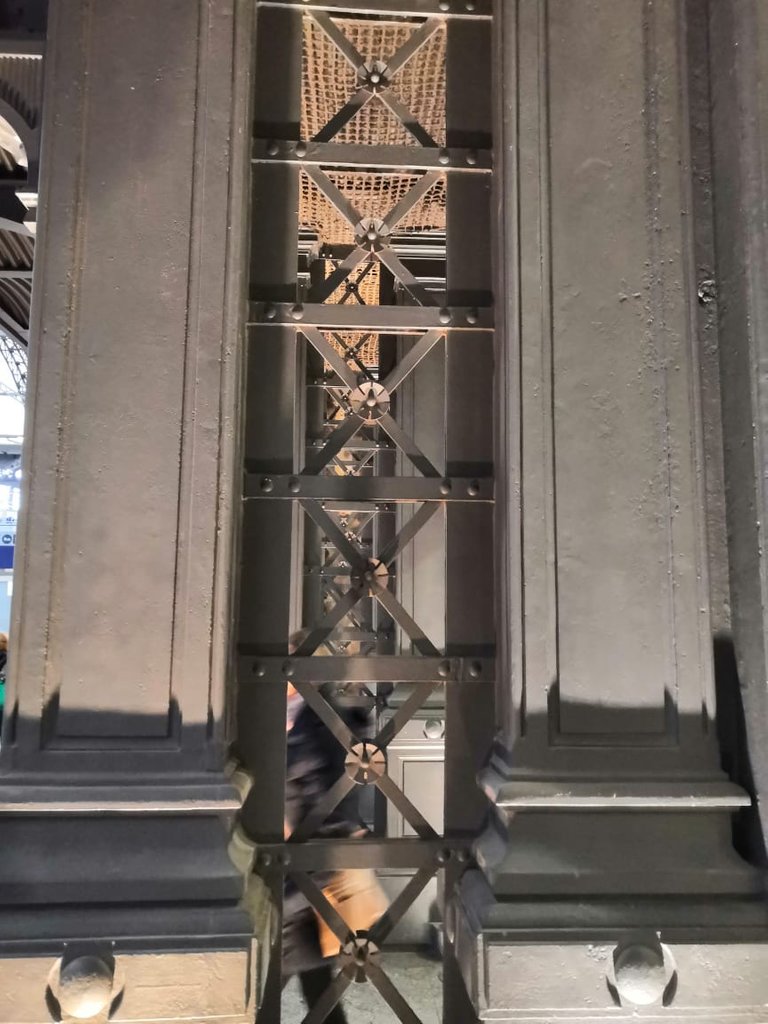 ---
---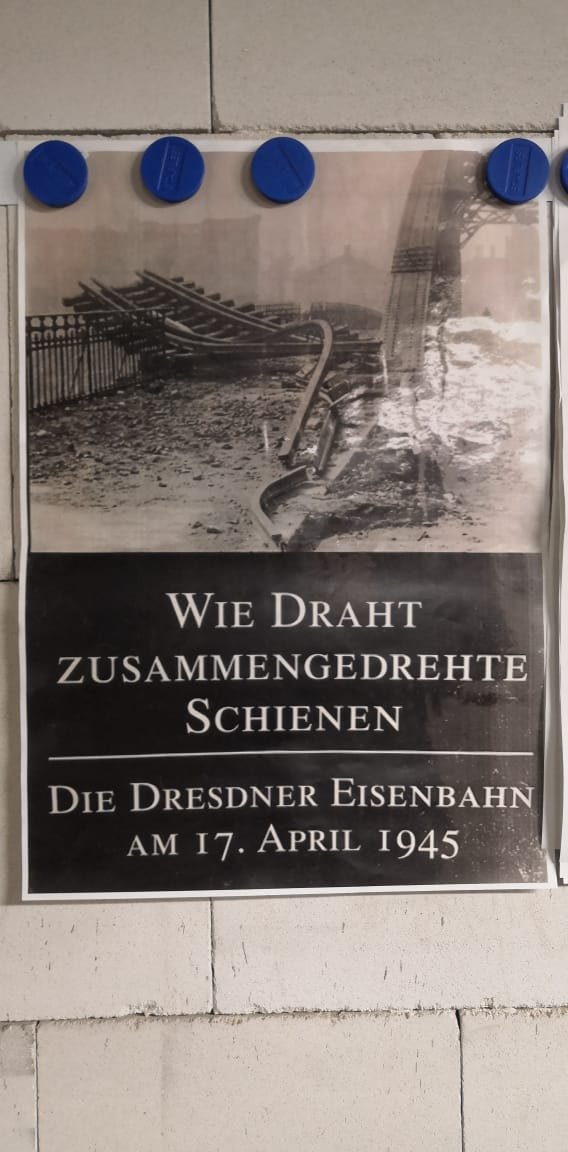 ---
---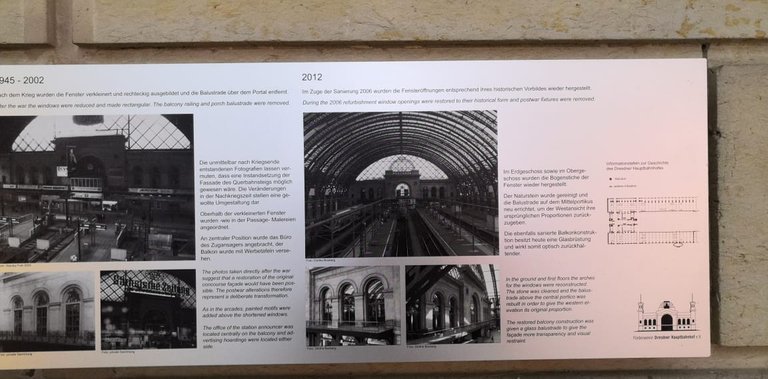 ---
---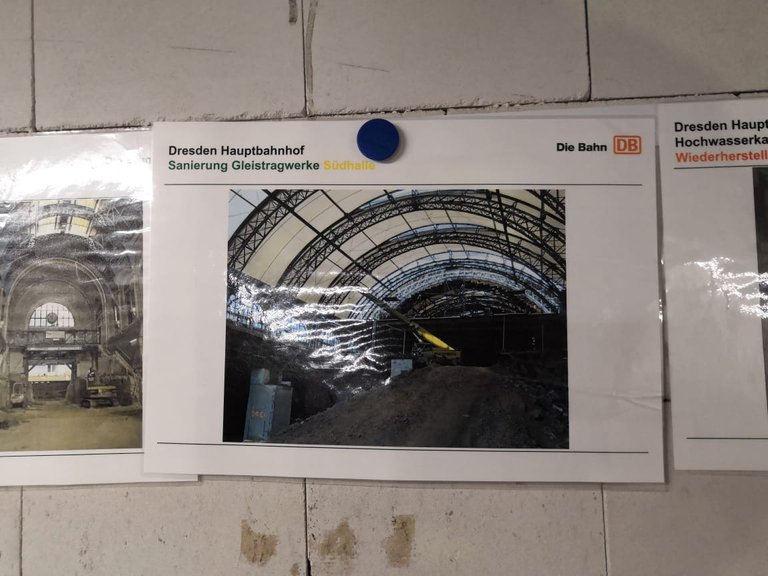 ---
---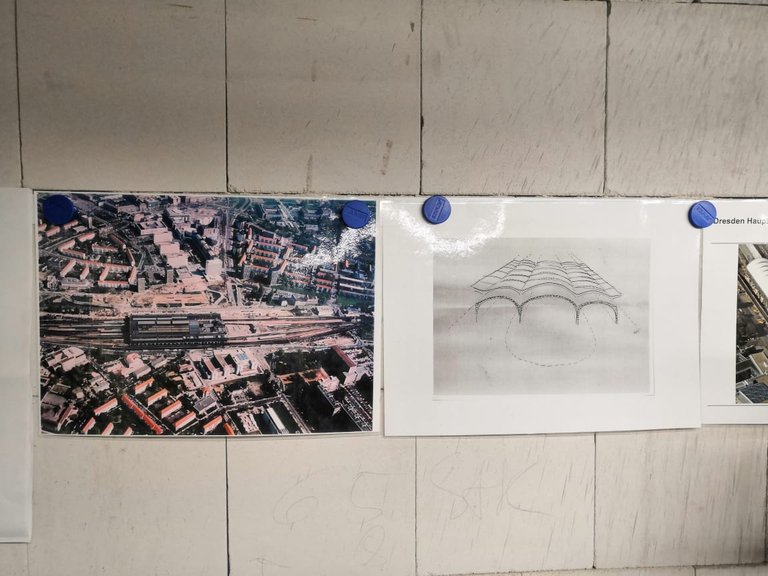 ---
---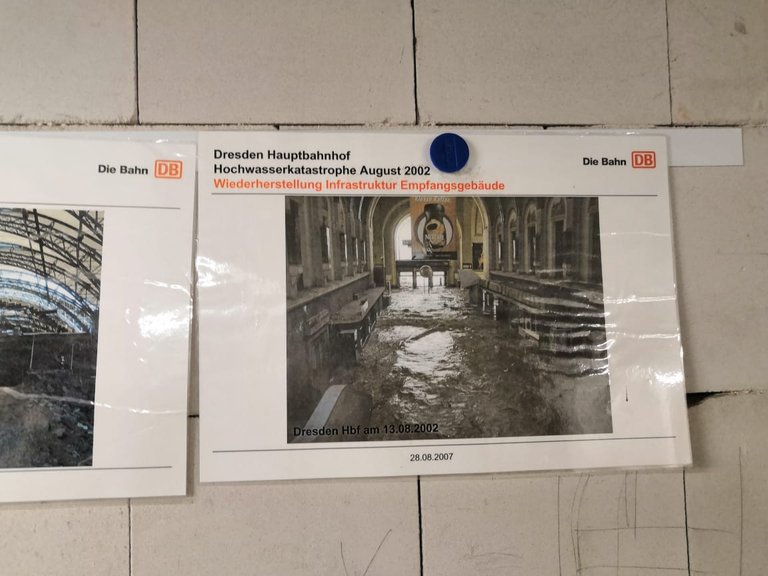 ---
---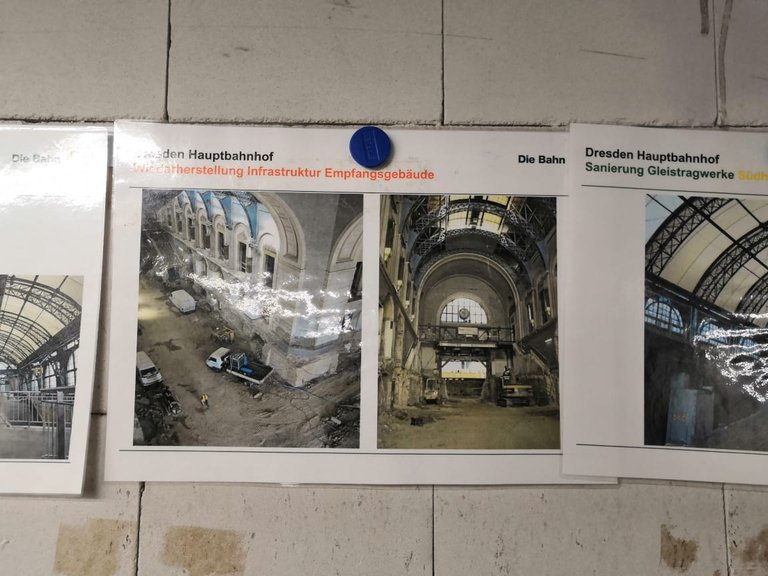 ---
From that place we passed through main hall of railway terminal which was decorated to Xmas and started our sightseeing tour.
---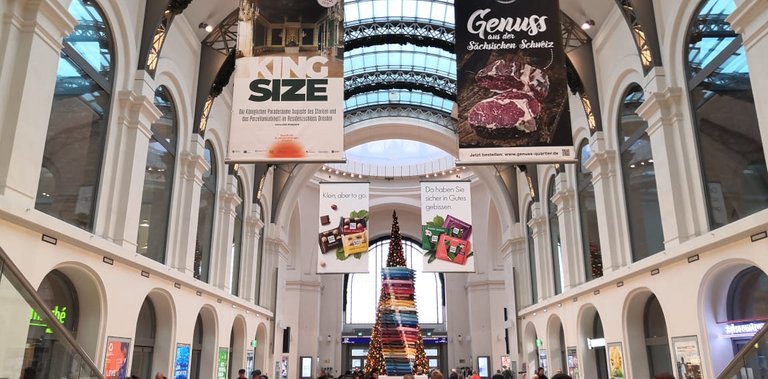 ---
---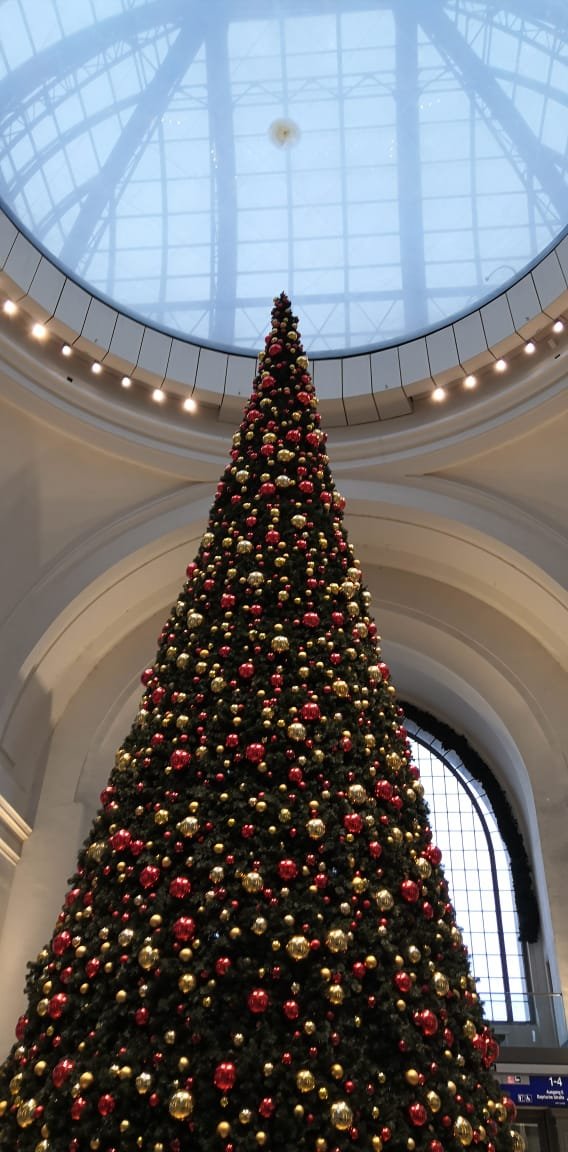 ---
---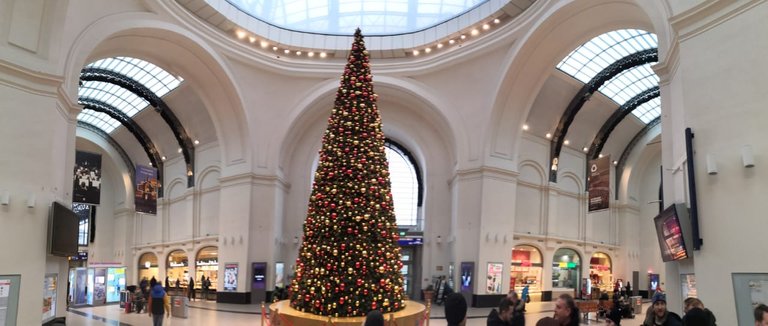 ---
First of all we went to XMas market which unfortunately was still closed due early time. Owners just started to open shops and finally we could buy some goodies and hot drinks there.
---
---
---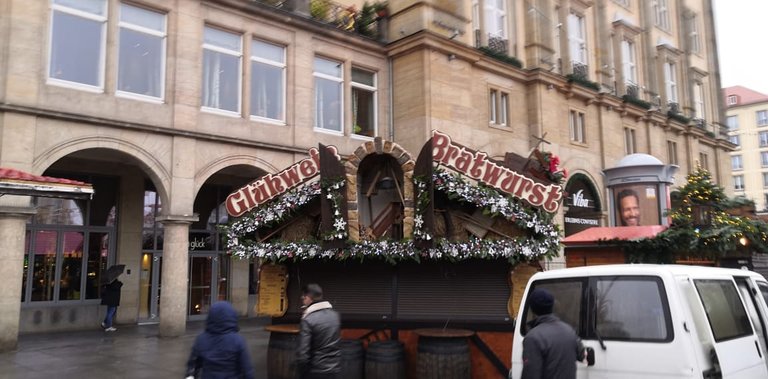 ---
---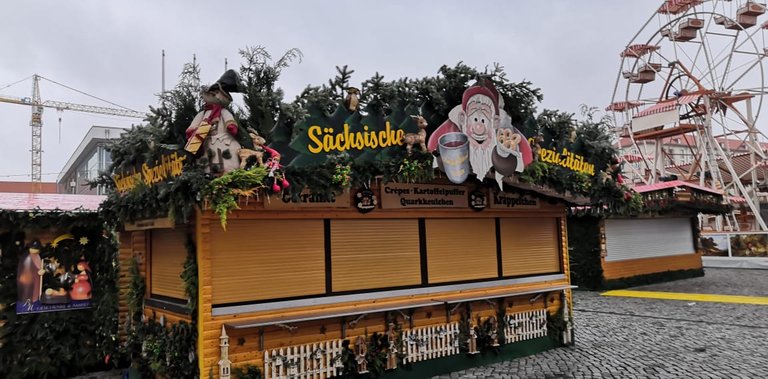 ---
---
---
---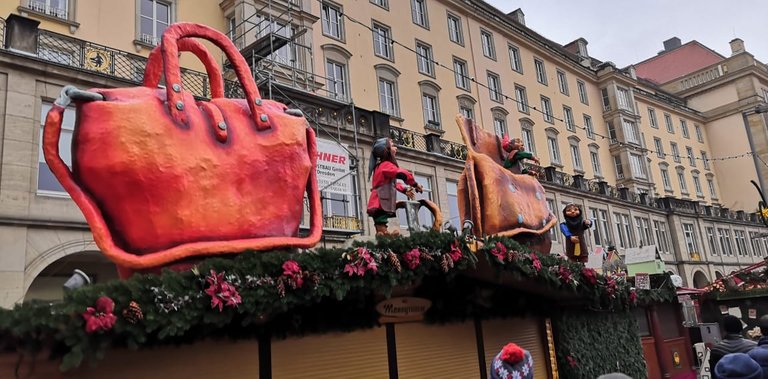 ---
---
---
---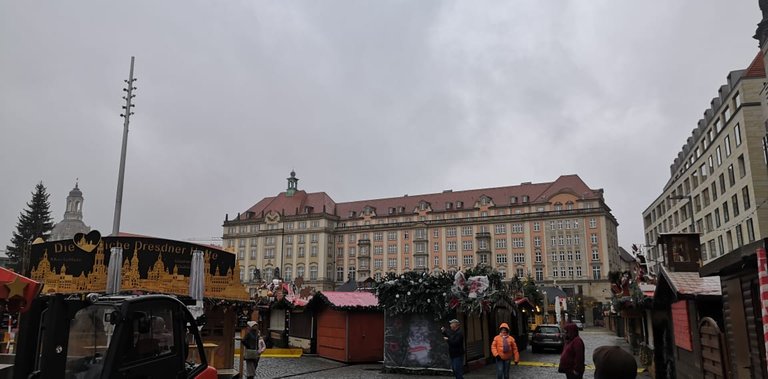 ---
---
---
And step by step we came to our first must seeing place Procession of Princes
is a large mural of a mounted procession of the rulers of Saxony. It was originally painted between 1871 and 1876 to celebrate the 800th anniversary of the Wettin Dynasty, Saxony's ruling family. In order to make the work weatherproof, it was replaced with approximately 23,000 Meissen porcelain tiles between 1904 and 1907. With a length of 102 metres (335 ft), it is known as the largest porcelain artwork in the world. The mural displays the ancestral portraits of the 35 margraves, electors, dukes and kings of the House of Wettin between 1127 and 1904. The Fürstenzug is located on the outer wall of the Stallhof (Stables Courtyard) of Dresden Castle.
---
---
---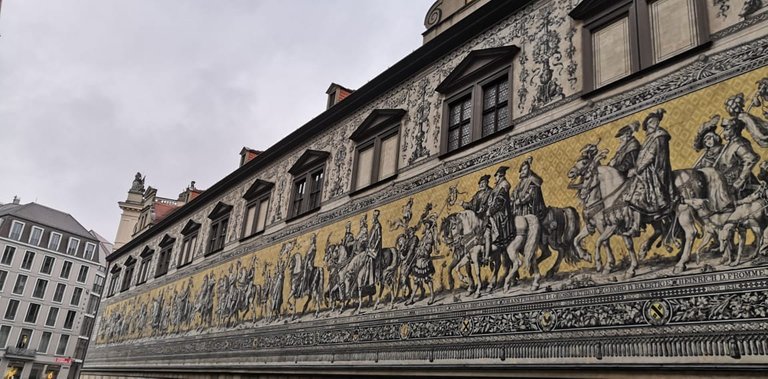 ---
---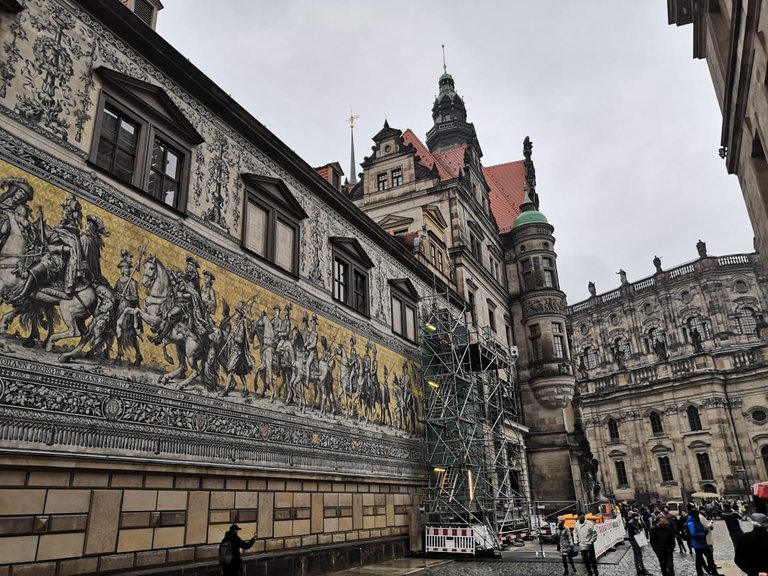 ---
Then we visited the Cathedral of the Holy Trinity and the opera house - Semperoper
---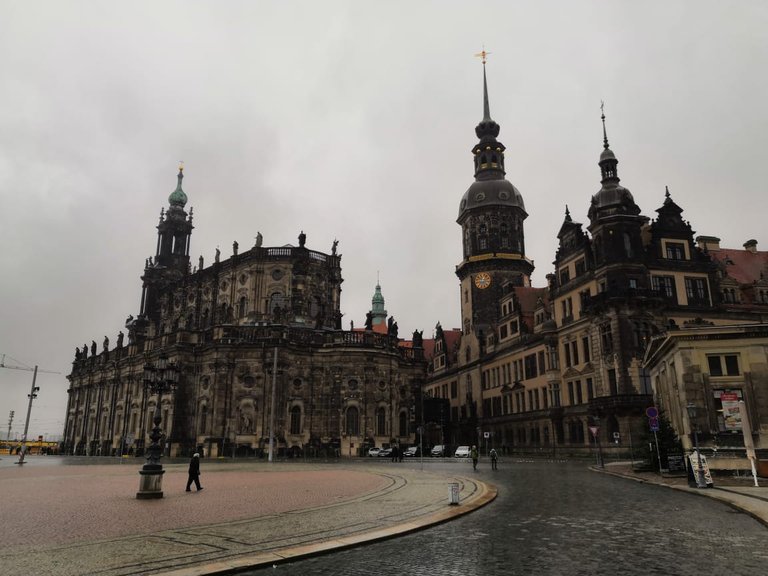 ---
---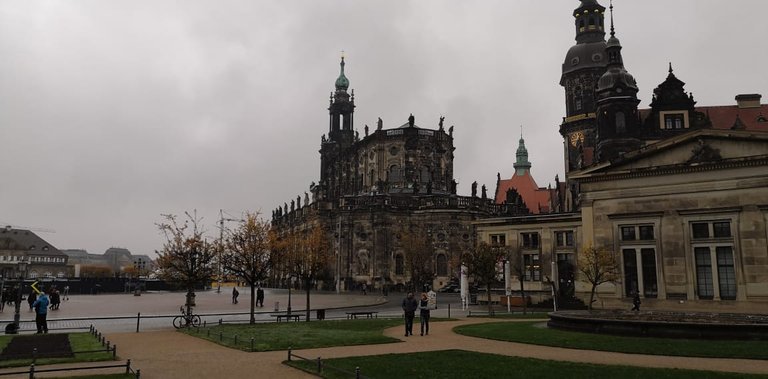 ---
---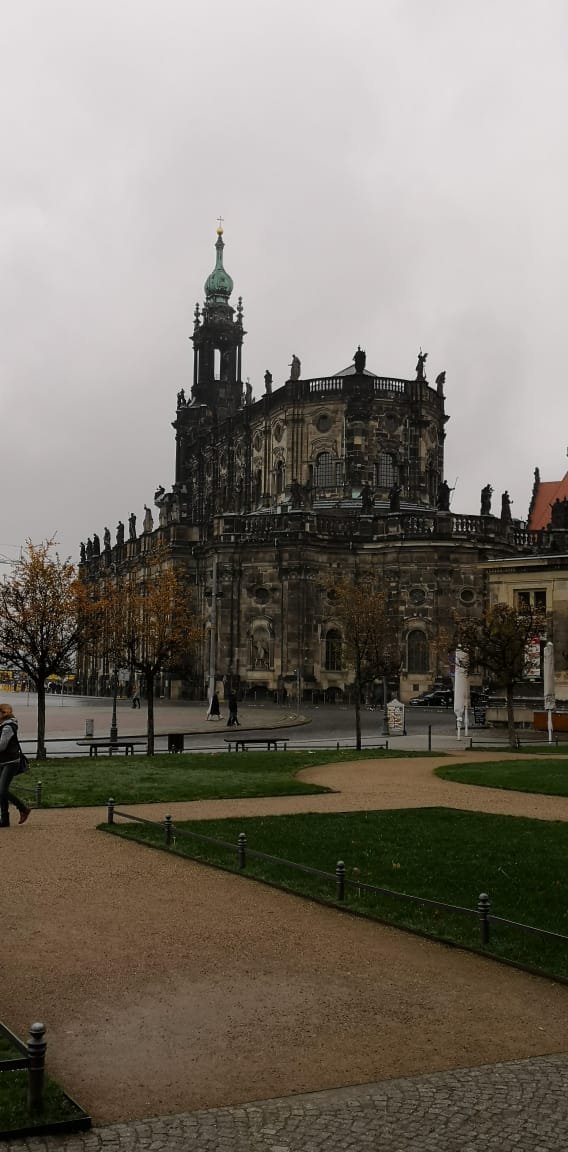 ---
---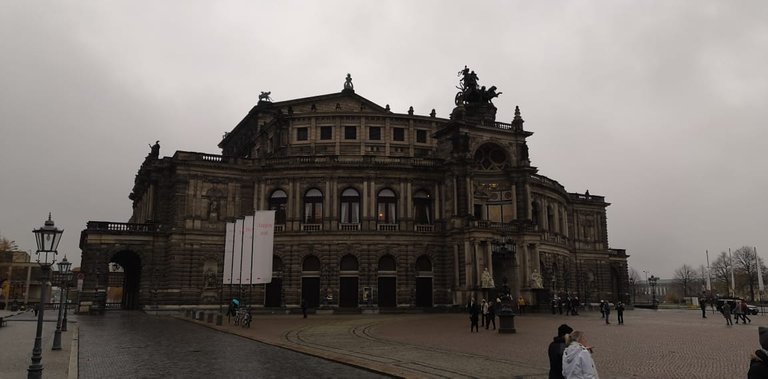 ---
---
---
And of course we coudn't miss The Dresden Frauenkirche with monument to Martin Luter near it.
---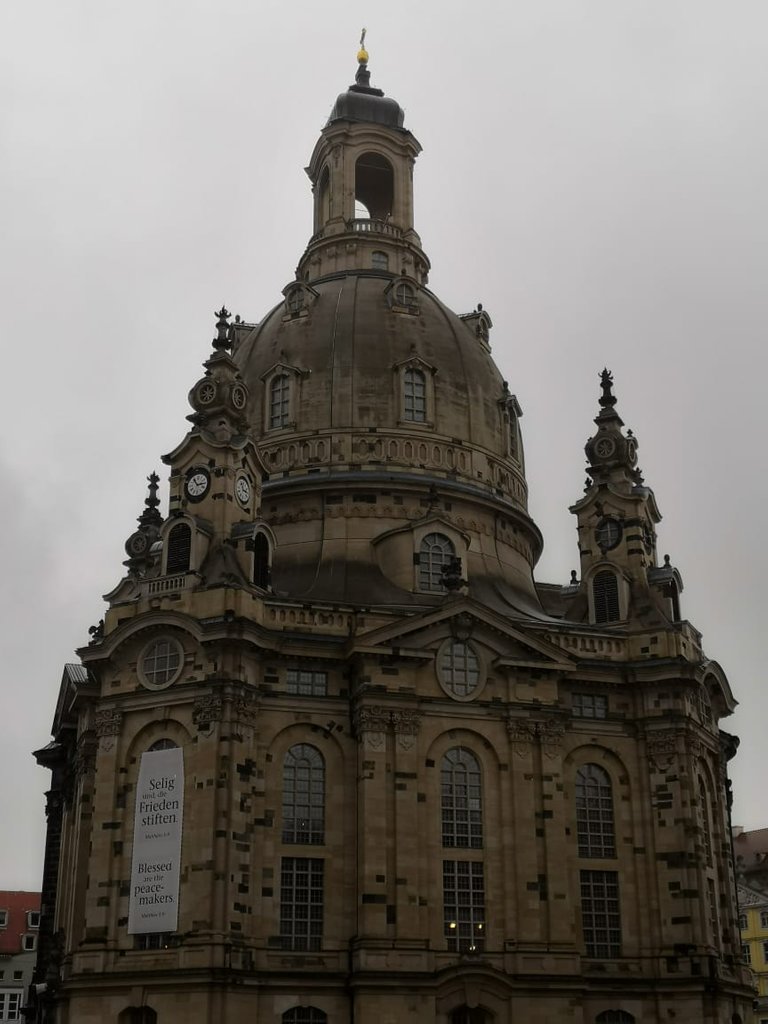 ---
---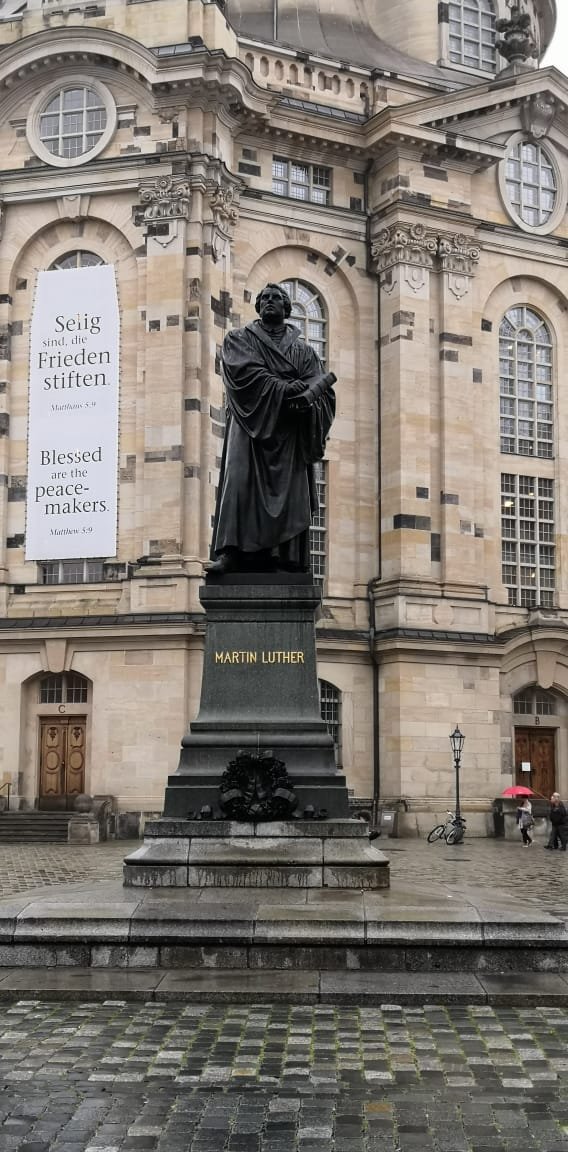 ---
From Frauenkirche through Dresden castle we came to the Dresden Art Gallery and the Armory. Nowadays all this buildings united in museum complex On walls of it you can still find marks from World war 2. And I think it's on of the most beautiful places in Saxony.
---
---
---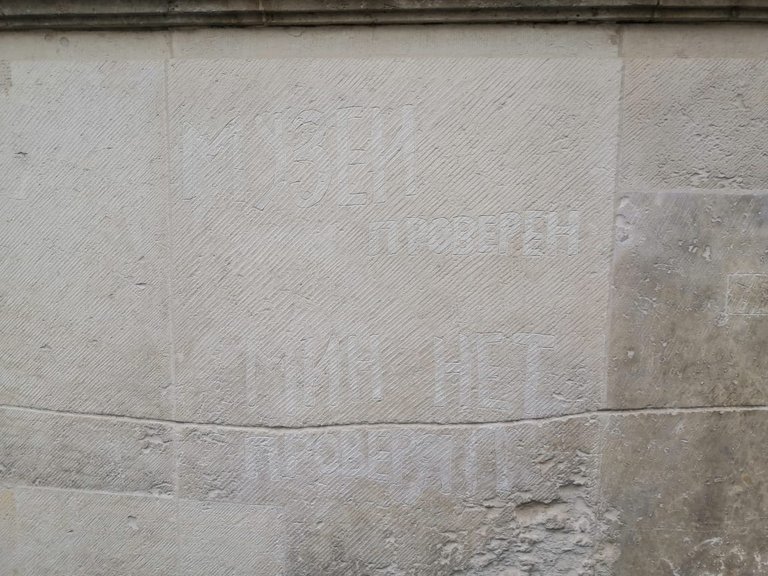 marks from the WW2 that building is safety
---
---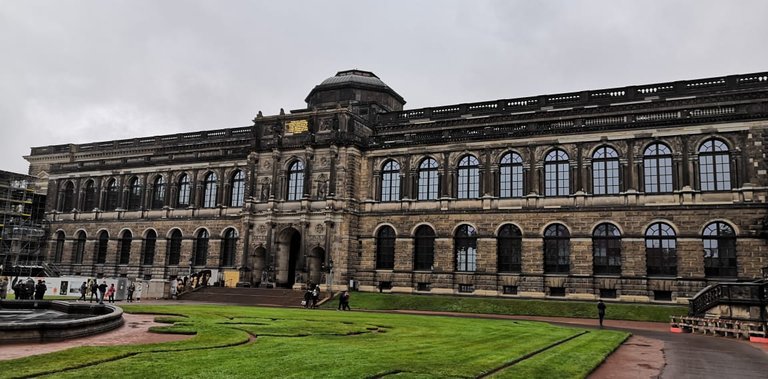 ---
---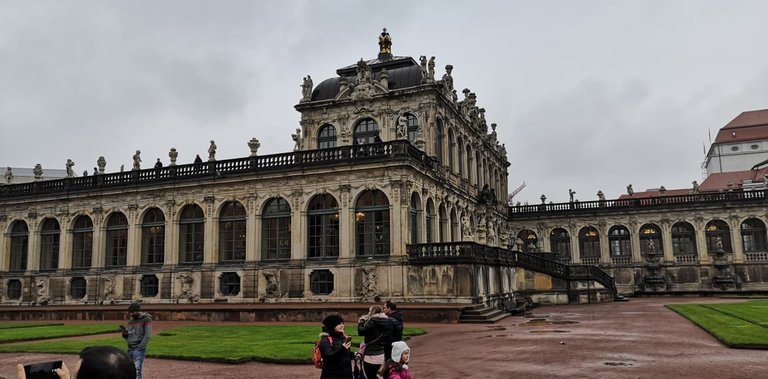 ---
---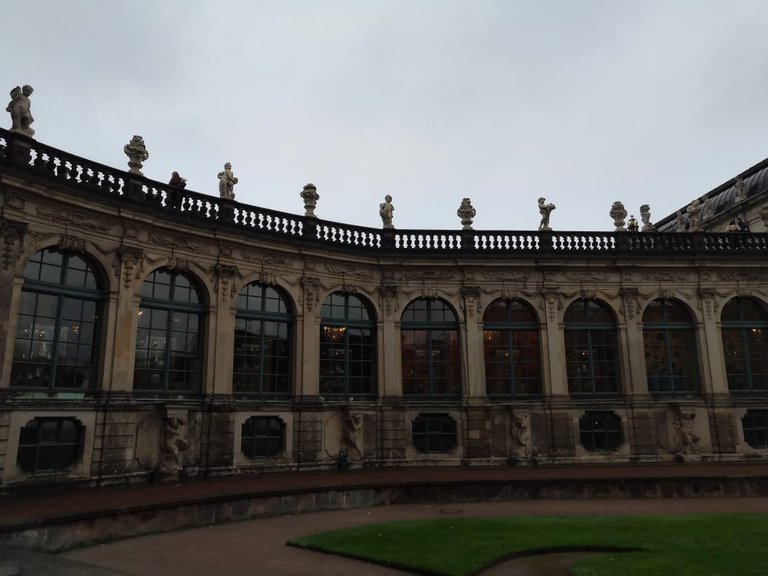 ---
---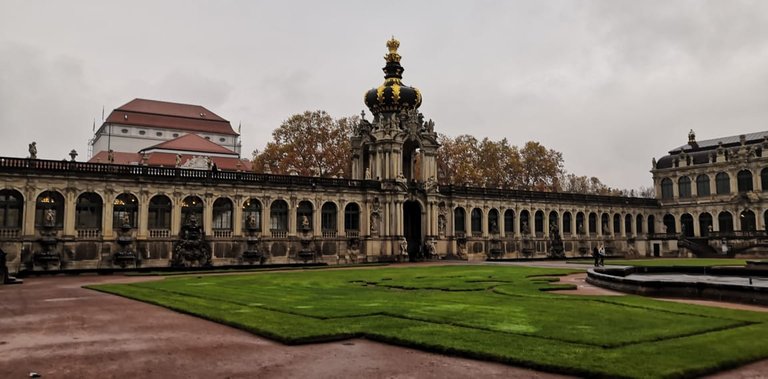 ---
---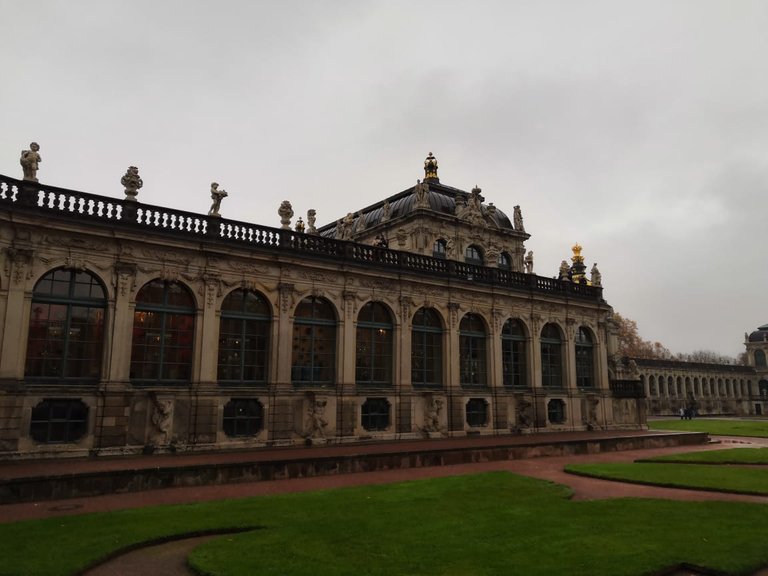 ---
---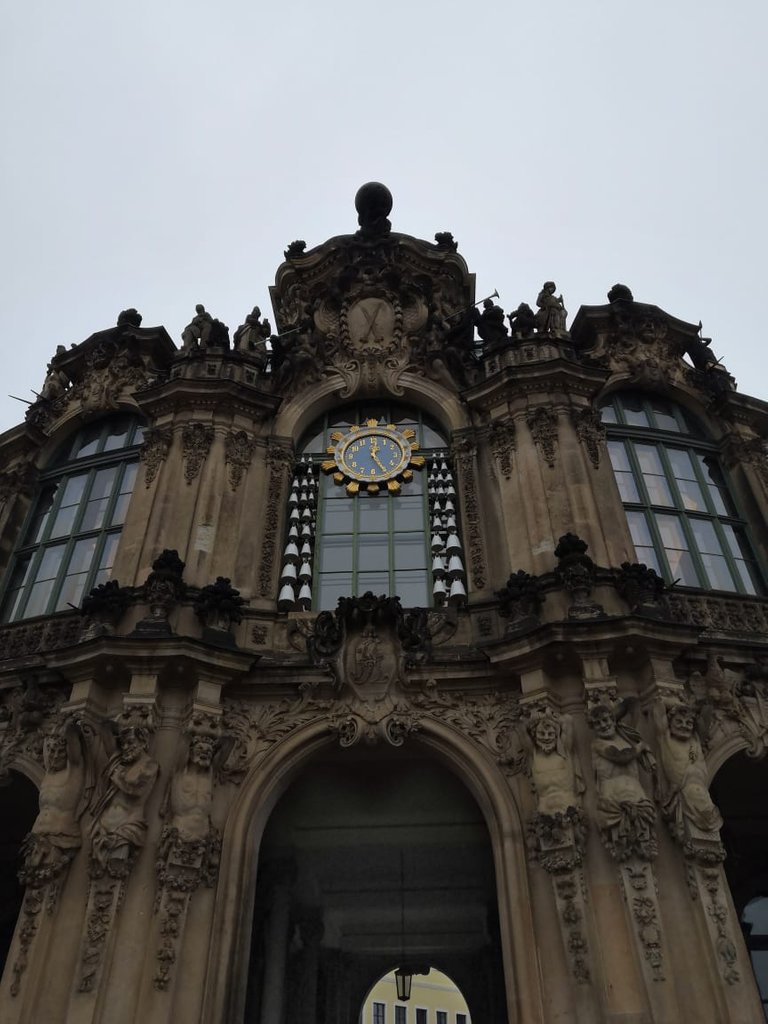 ---
---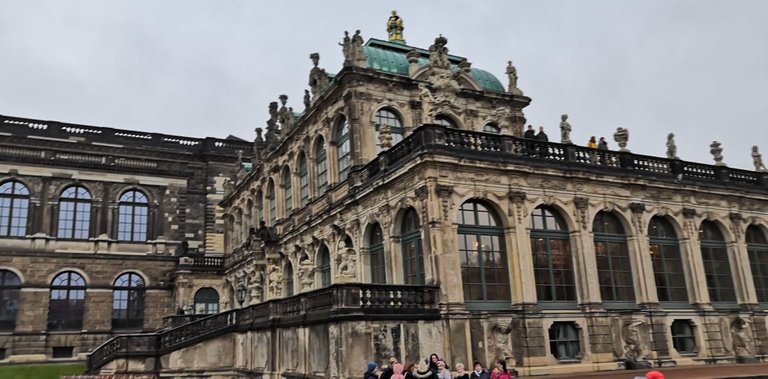 ---
---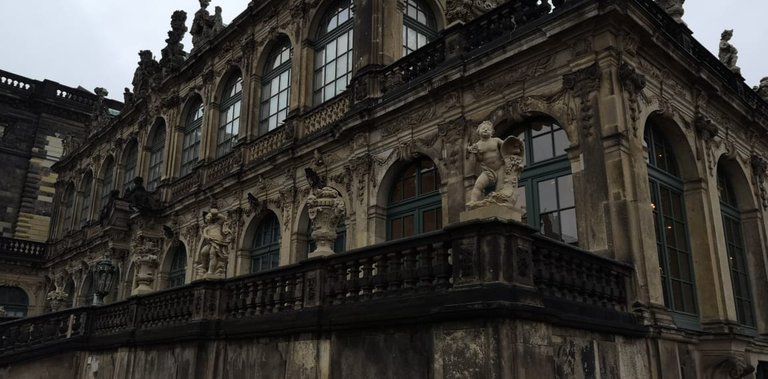 ---
---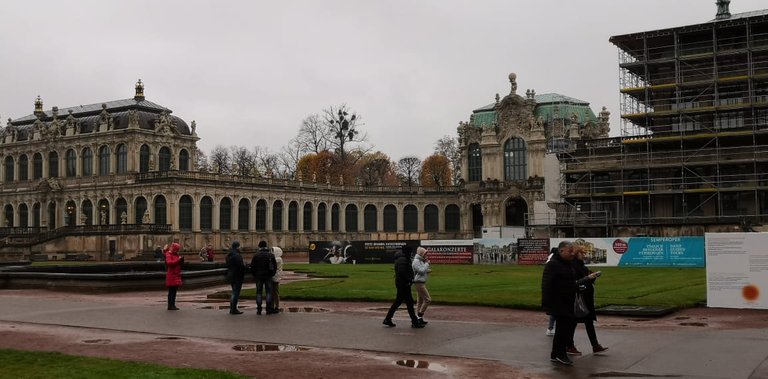 ---
---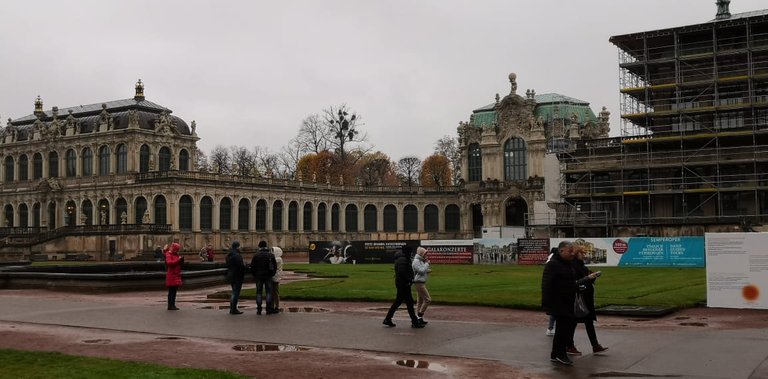 ---
---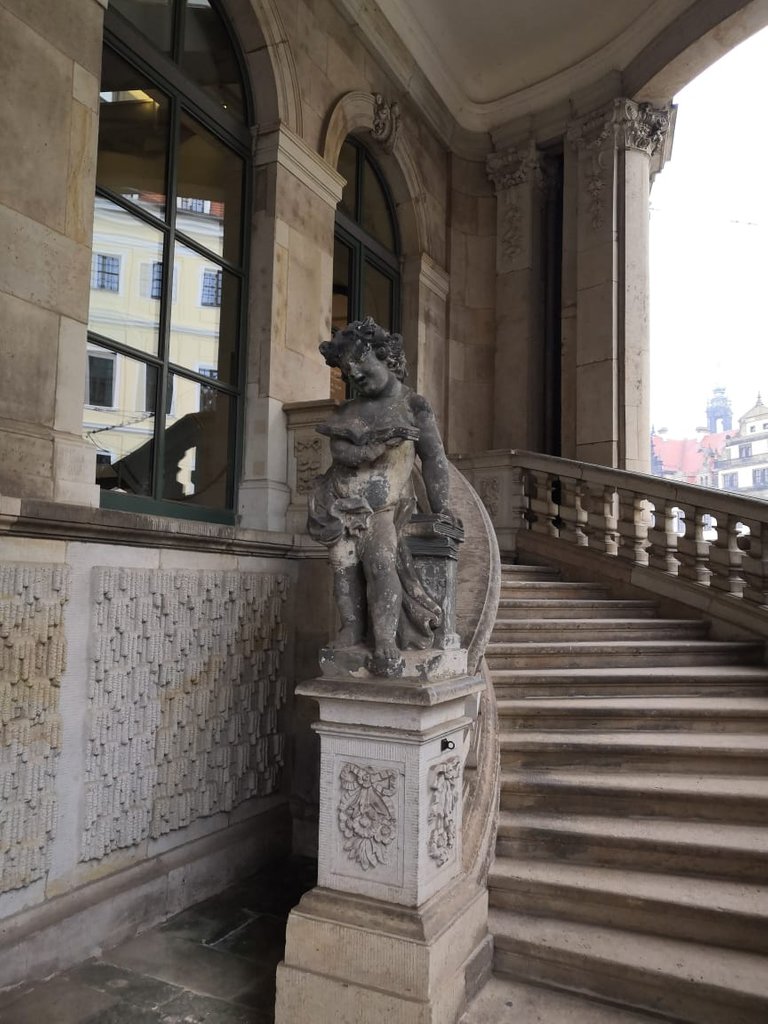 ---
---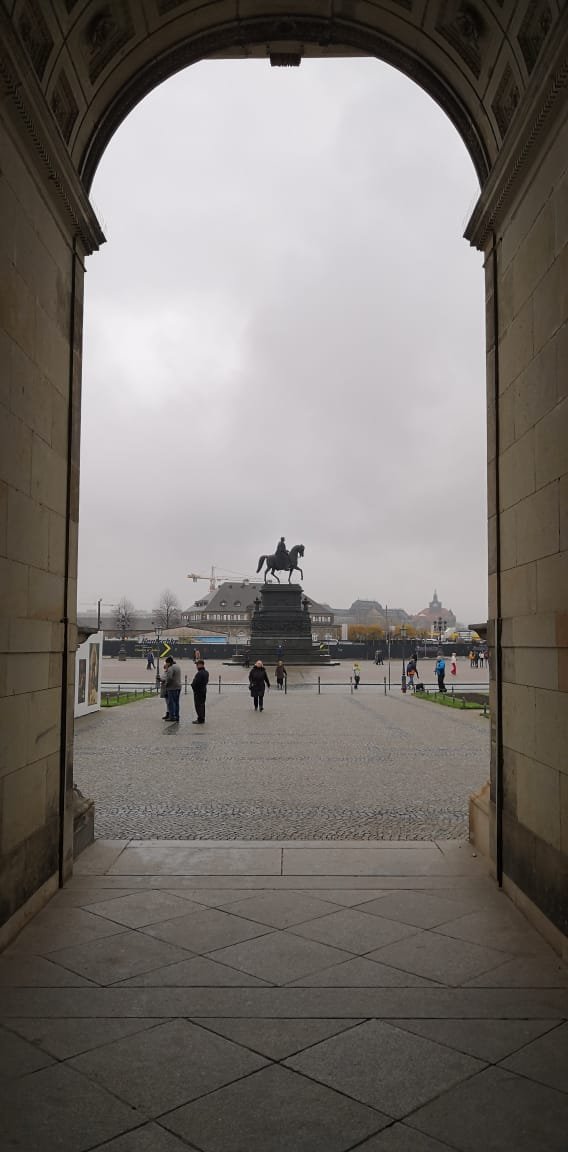 ---
And now it's came time for lunch for what we visited Shankhaus restaurant. After lunch we were waiting for the main part of our city tour The Green Vault (German: Grünes Gewölbe)
museum located in Dresden, Germany, which contains the largest treasure collection in Europe. The museum was founded in 1723 by Augustus the Strong of Poland and Saxony, and it features a variety of exhibits in styles from Baroque to Classicism. The Green Vault is named after the formerly malachite green painted column bases and capitals of the initial rooms. It has some claim to be the oldest museum in the world; it is older than the British Museum, opened in 1759, but the Vatican Museums date their foundation to the public display of the newly excavated Laocoön group in 1506.
After the bombing of Dresden during World War II, the Grünes Gewölbe was completely restored. Today, its treasures are shown in two exhibitions: The Historic Green Vault (Historisches Grünes Gewölbe) is famous for its splendors of the historic treasure chamber as it existed in 1733, while the New Green Vault (Neues Grünes Gewölbe) focuses the attention on each individual object in neutral rooms.
Now I'll show just some photos from there coz it's very big museum and to show you all it's treasures it can take quiet big separate post.
---
---
---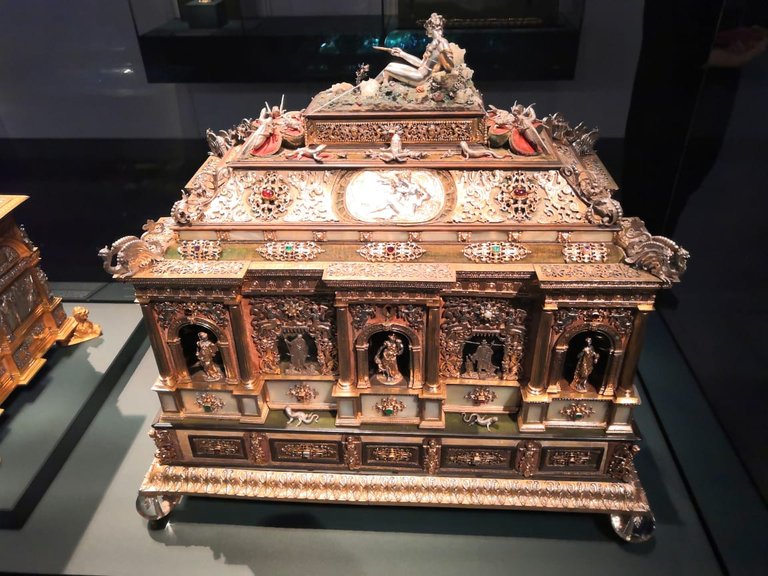 ---
---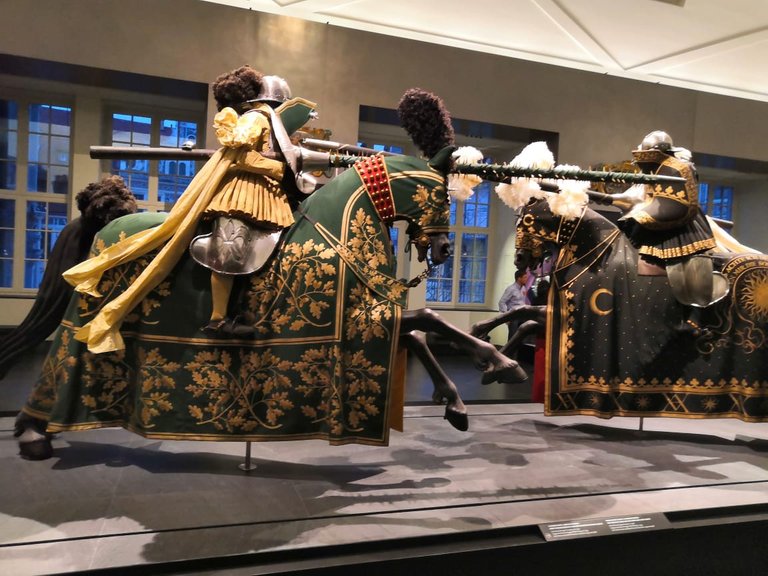 ---
---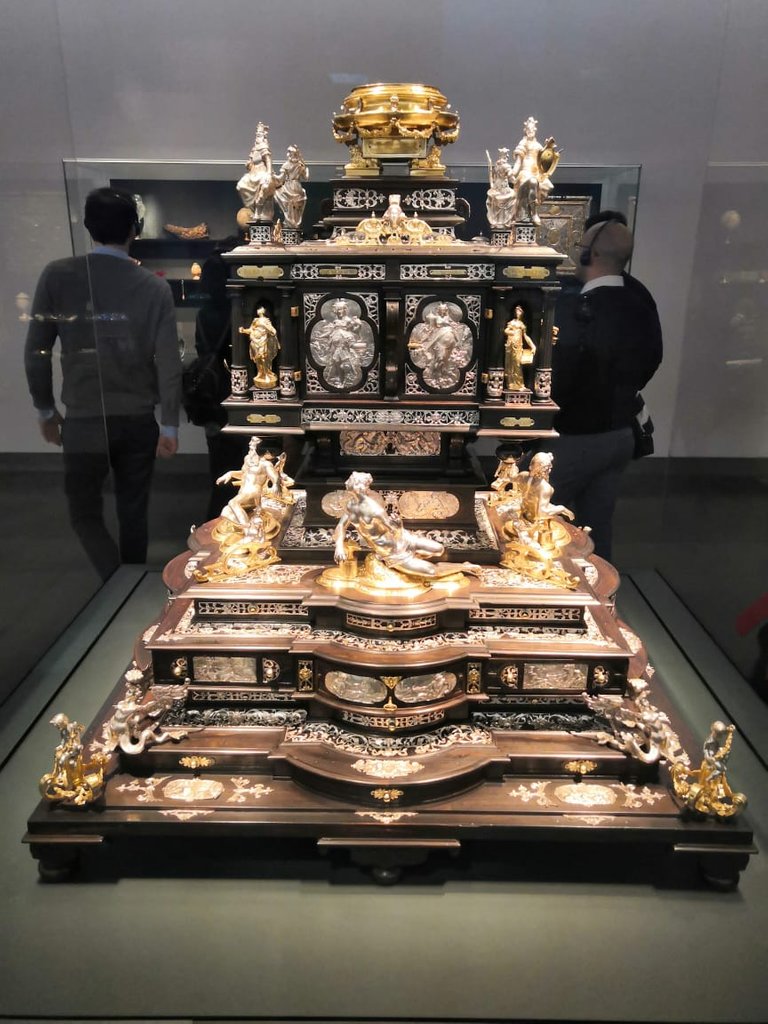 ---
---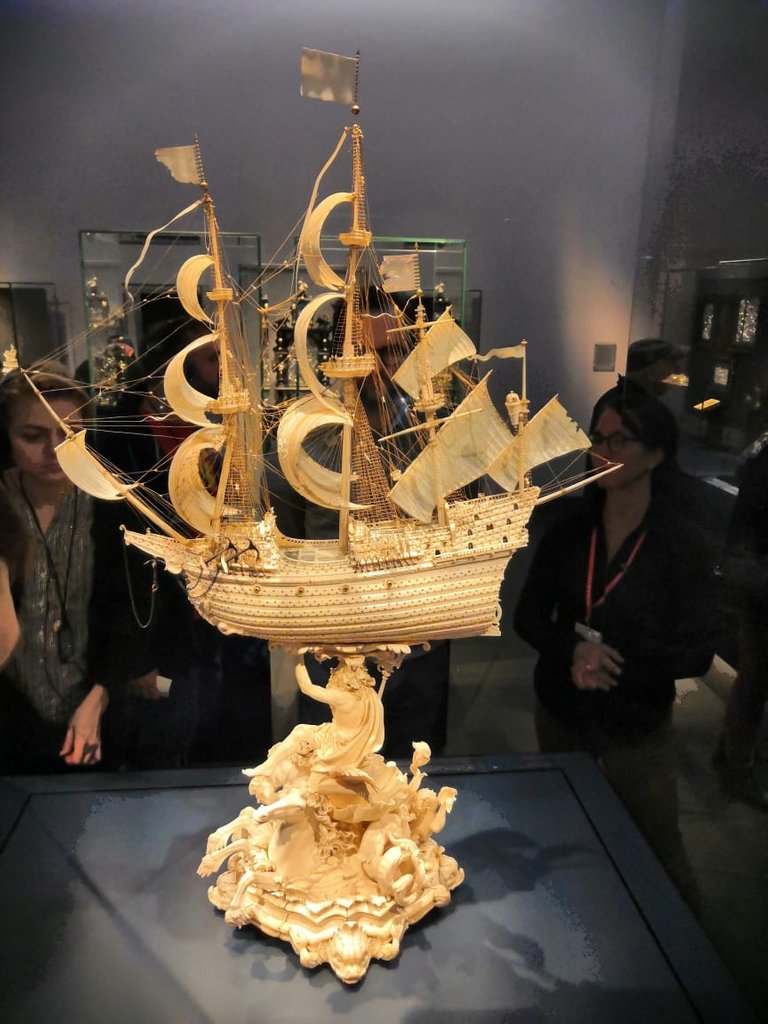 ---
---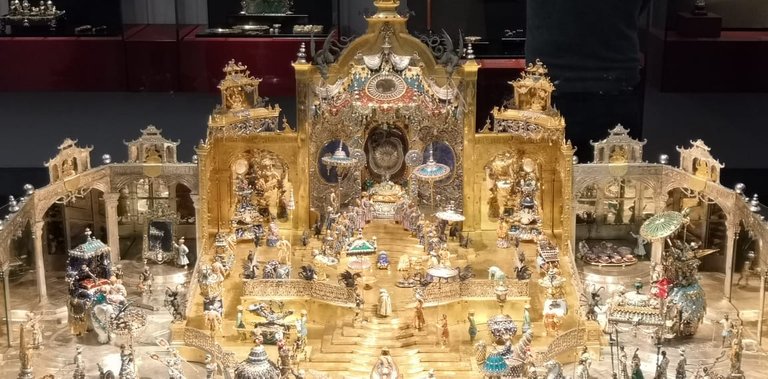 ---
---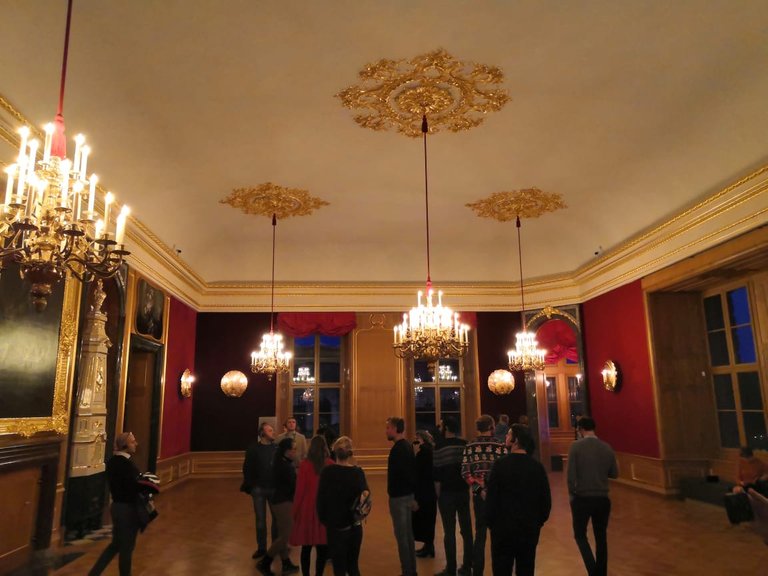 ---
We finished acquaintance with the museum exhibits already in the evening and were already pretty hungry and a little tired. Therefore, first of all, we decided to eat in Sophienkeller in Taschenbergpalais restaurant. After dinner, we headed straight to the train station and barely had time for the last train to Leipzig. And here some photos of night Dresden.
---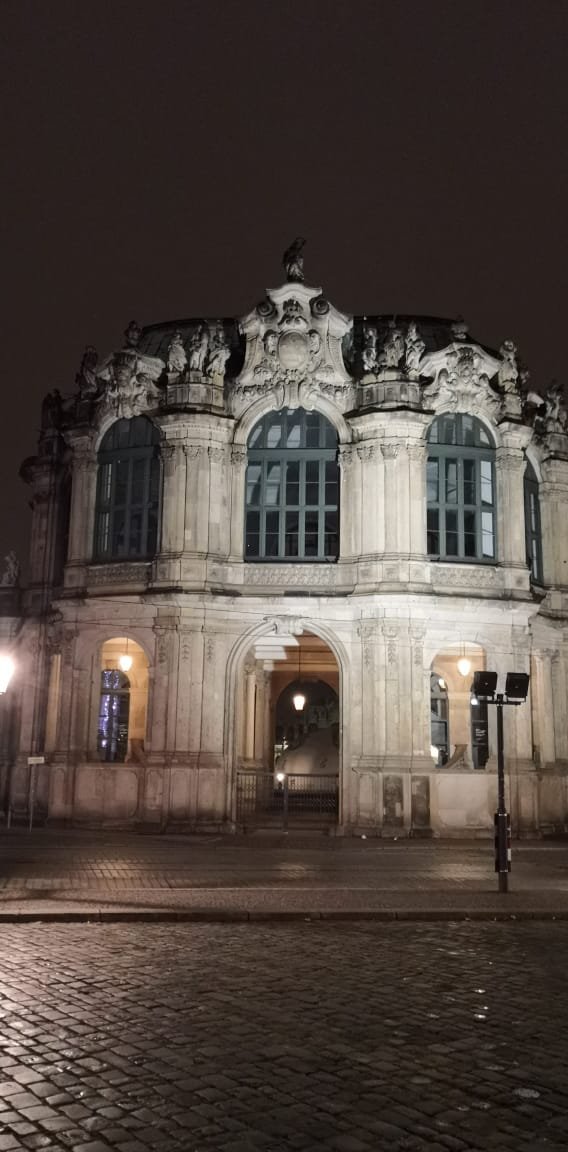 ---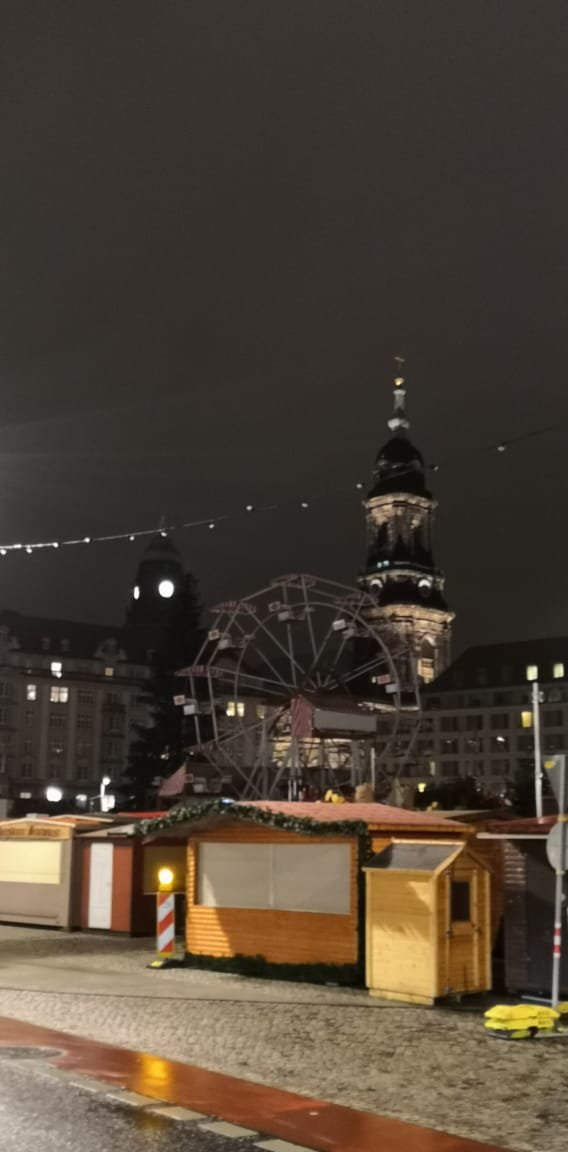 ---
---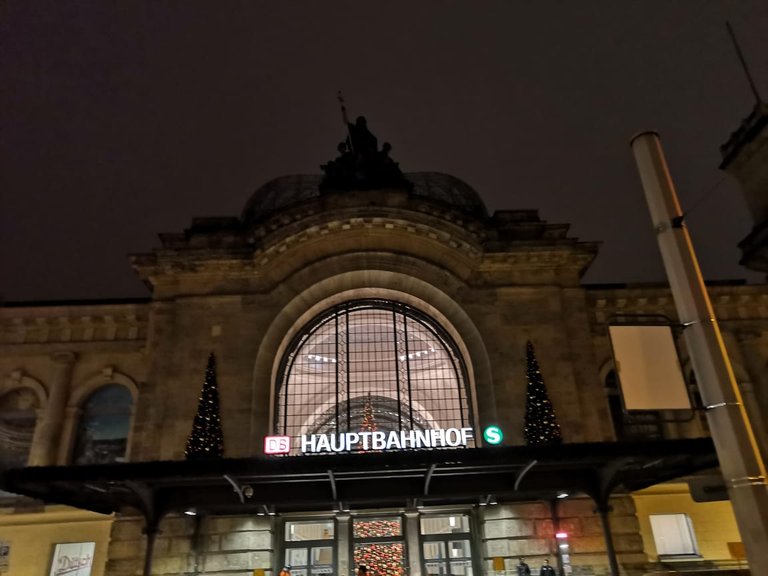 ---
---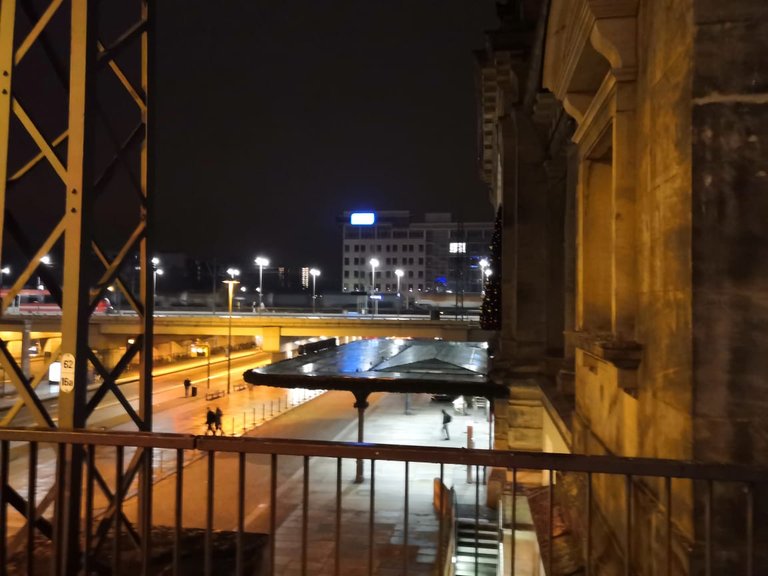 ---
Such lokomotive from Czech republik took us to Leipzig
---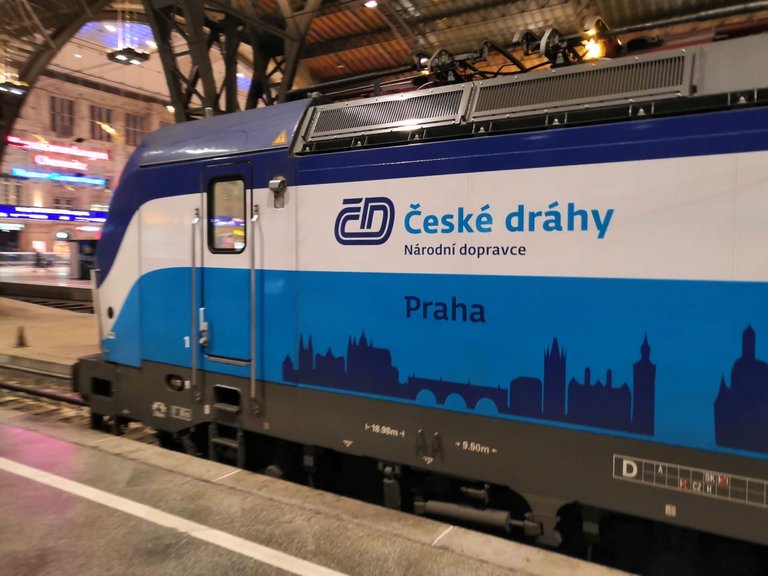 ---
When we came back to Leipzig we had free time
Some of us went to pack their bags, and some went for a walk around the city because it was our last night in Leipzig. Ahead of us, Berlin again awaited.
As a conclusion to this post I want to say that even considering that fact that weater in Dresden was not so good like in Cologne or Leipzig this city with it's architecture will stay forever remain in my memory. Also I hope that once I can visit it again with my family!
---
P.s. previous parts of my trip you can find at this links:
Tasteem overview of streetfood in Berlin
Tasteem overview of Schifferboerse restaurant in Hamburg
Tasteem overview of Schnitzelei restaurant in Berlin
Tasteem overview of Gilden im Zims restaurant in Cologne
Tasteem overview of Bohm's Herrenkeller restaurant in Nuremberg
Tasteem overview of Ratskeller Leipzig restaurant
---
---