Living with SAPA : Volume 1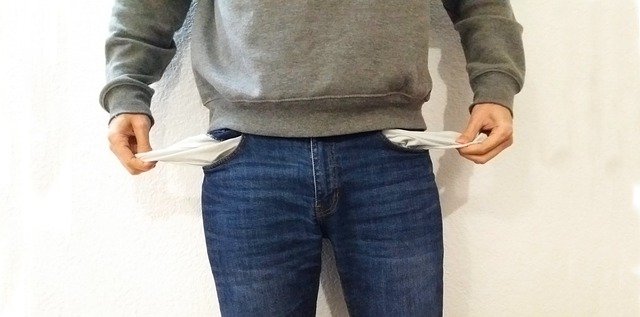 Source
Sapa, what most Nigerians would describe as being extremely broke. I have been living with sapa for quite sometime now, okay for a very long time and I have adapted. I have found ways to live with it, picked some skills along the way and I want to share this knowledge with everybody. If you're broke, you might find these tips very useful.
Always have at least one of your clothes ironed
I picked up this trick very early. There are so many parties out there, not everybody was like me, you know, broke and so they threw parties almost all the time. I always had one of my clothes ironed so I could be ready to attend any party, most especially the ones I wasn't invited to, food tastes so much better when you're an uninvited guest.
This helps you save up money on for food, it wasn't like I had money to save anyways but at least it helped put a plate on my table. As an extra tip, make sure to carry a bag so you can pack extra for the next day.
Sleep into the afternoon
This is very effective. Make sure to sleep until noon, this way, you skip breakfast and save money for the rest of the day. Make sure you sleep till 1. If you wake up early, force yourself to sleep unless you have money to spend on breakfast that day.
Never tell your friends you're coming, show up unexpected
This tips I give you would ensure you have food to eat even when you're broke. Make a list of every friend that knows how to cook and show up to their place invite. You're most likely to catch them when they're cooking and make are you stay till the food is ready. They might be mad at you for showing up without telling them but at least you'd be filled up. Counr that as a win.
Your spoon is your friend
Pay close attention, always carry a spoon where ever you go, it's called being prepared, you never know where and when can spring out. This has worked for me so well but be careful what you eat because some meals can make you purge but what am I saying? You're broke, you don't have a choice, eat everything.
You're broke, might as well look homeless
If you have fine clothes, throw them all away, we don't want people to think you have money, some of them might want to send you money but see you in fine clothes and think you're doing okay. Throw everything away, look like your problems.
Your parent's house is always an option
I always go home when I'm extremely broke because I get to eat when I want to. I have to wash alot of dishes and I can't sleep past my bedtime even if I'm a grown man with beards but their house, their rules and it's a small sacrifice to pay. Use this tip only as a last resort or you might end up turning into a house boy/girl.
The last tip I'll give before I leave is Never, and I repeat, never ever miss church communion service
I'm a christian, a devoted one and I can tell you how many times Jesus has save me, literally. I make sure I never miss communion at church because I get to eat bread and drink wine (oh and cleanse myself of all earthy impurities of course) but it doesn't hurt to have a filled stomach in the process. I usually take communion 4 times at once, just to make sure I'm really cleansed. You could try this too.
---
I'll be back with more tips but I hope this will be helpful for now. If you're broke or feel like you're going broke, try these out and remember, always carry a spoon.
---
---