Now you see me, now you still see me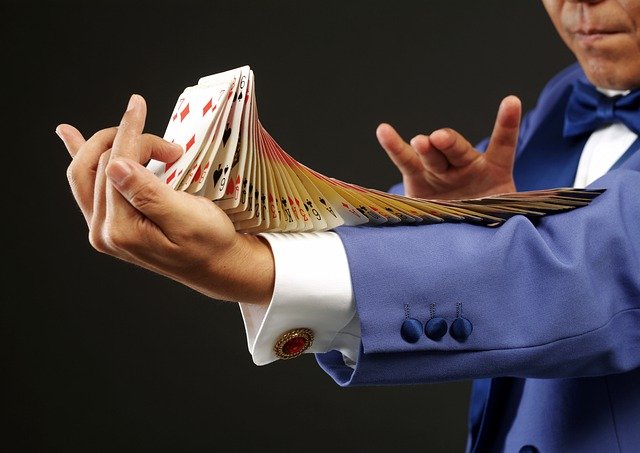 Source
Hey you, yes, you reading this, let's make a deal, if I read your mind, you have to..uhmmm.. you have to do a backflip, deal? Oh and if you can't do a back flip then you have to vote😏.
I'm going to guess whatever number you pick and you can't pick a number that has decimals, my magic isn't that strong, yet. Okay, here goes.
Think of any number between 2 and 4 and keep it in your mind. Now you could've picked any number but I'm guessing you picked 3, I got it right huh😏, that's how good I am.
I've always wondered how magicians do it, I've always been fascinated, how do they make things float or split people into two halves. How do they make people disappear? The only time I've made anything disappear was when I eat my dinner real fast or when I try to flirt with a girl and she runs away.
If I had any skill, I would like it to be magic. I would just make a million dollars appear in my account. I can actually do that now without magic but I'll have the FBI after me so that's a no go.
Nobody considers magic as a career in my country, we don't have professional magician here or maybe we do if you consider the politicians making billions of naira disappear without a trace. I could learn a thing or two from them.
My dad already thinks I'm a joke funny son, I don't want him thinking I want to be a magician before he makes me disappear from his house.
My mom on the other hand is a different case. I have this scenario in my head where I do a magic trick infront of her and she takes me to our pastor to be delivered. I be like, "for me next trick, I will not pull a rabbit from a hat" and then I do it and she starts yelling, "blood of Jesus, my son is possessed".
Oh how life would be easier if I could do magic, I can make food appear out of thin air when I wanted, I could take money out of a picture. I would have added I can make girls like me but not even magic can help me with that, I need divine intervention.
If in the future I'm able to do magic, which I doubt, I'll try to put a smile on people's faces, by giving out the money I make out of thin air, until then, who did that backflip??
---
---