Spreads like wildfire..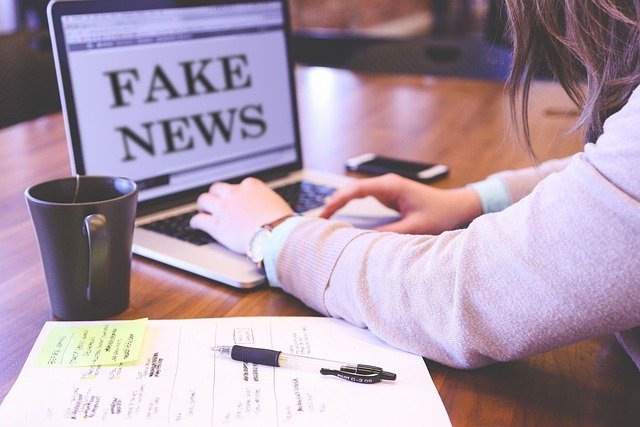 Fake news
Hi everybody, this is officially the first post I'll be making as a verified member of the hive learner's community and like my mama always said, "celebrate your wins, even the little ones" so this is me saying a big congratulations to myself for being verified and big thanks to the Hive Learner's community too, you guys are awesome. Now to the prompt at hand.
We all live more or less in a digital world now. And for that, it is easy to spread fake news. Have you ever had an experience with fake news? How did it affect you? And how did you get to the bottom of the matter?
This is true, it's a digital community out here and fake news spreads so easily. What I'm about to tell you didn't affect me directly. It was my roommate but he's life affects mine so I believe it should still count.
We went to study in school at night but there wasn't enough space in the regular halls so I had him come to my drawing studio. The problem with that was my studio was very exclusive but they made an exception because of me.
Fast forward
Somebody's laptop got stolen the next morning and the suspect was my friend. Well what happened was that somebody had mentioned he was the only stranger present at the supposed time the laptop was stolen, she really didn't say it was him directly but trust social media to twist everything.
I started getting calls, texts from people asking me to bring him in the next day. The news spread to my faculty and my lecturers started asking my too. I was sure he wasn't the one and I blamed myself because I invited him over.
I tried to explain to everybody that we went home together that morning but nobody wanted to listen and the truth is you can't really vouch for anybody but I was sure he didn't take it.
Soon I was labelled thief by association. The story went on for long and the laptop was never found and his reputation was tarnished in my faculty.
---
We fail to realize the power the media has sometimes, I've simple wrong information can tarnish the image of a good person. We ought to be careful how we use this power.
It's not about who is right most times, it's about the first person to post it because that's what people believe before the truth comes out and it's too late.
I'm not a teacher but I hope we can learn lessons from this.
---
---