What did I do to deserve it?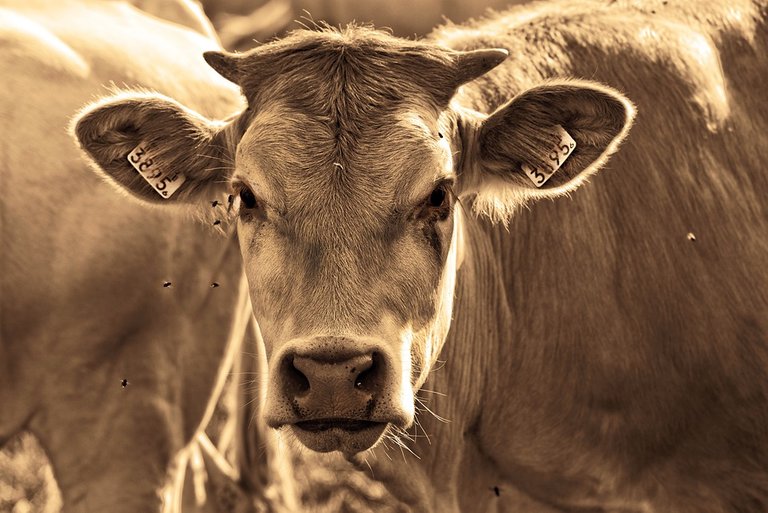 Source
I am a good person or at least that's what my zodiac sign says. I like to think I do the right things so I get surprised when bad things happen to me, nobody told me this was how the world works. I say this because I just escaped from being chased by a cow.
I love animals, not just when they're on a plate;
My brain right now: Wait, that was a dark joke, are dark jokes allowed here??
Anyways, I love animals, my sister has a pet cat she calls Lea. I like Lea, not quite sure if I am a cat person but Lea is a cool cat. I read once that whatever you put out to the universe, it comes back to you, this is part of the reason I try to be a good person, oh and because I love God and I don't want to go to hell, the not going to hell part is very important.
I was walking back home from a friend's place today. I saw some girls gathered in front and I wondered why they weren't moving. There was a bull at one side of the road, minding its business but the girls were too scared to pass it.
You know me, superman, I decided to pass so I could impress them and prove I was a man. I stopped for a bit to calculate the distance between us and the cow before passing. I moved and the cow still minded its business, I could hear the girls clapping in my head, oh, what a man. I was halfway across when I heard screaming. I looked back and saw the bull charging at me. Without thinking, I started running.
Evil Good little me, I managed to dodge its advances and started running towards the girls with the animal still chasing me, I wasn't going to be chased alone.
They started running too, everybody scattering like ants. What was this bull,s problem, did I smell like grass, did I say something offensive about his wife?
I've heard of people getting chased by dogs, but by a cow? my street credibility was down the drain. After a while, it stopped chasing me and I was able to catch my breath. People were already laughing, nothing was funny to me at the time.
I have become famous on this street. I'm currently sitting in a shop drinking cold coca-cola for all the stress I've been through and I have people walking up to me and asking if I was the guy that was chased by a cow a while ago, don't be surprised if you hear my news on the internet. Why do bad things happen to good people? I mean I'm no saint either but why??
---
---