A CHANGE IN THE WORLD TODAY (LADIES OF HIVE#93)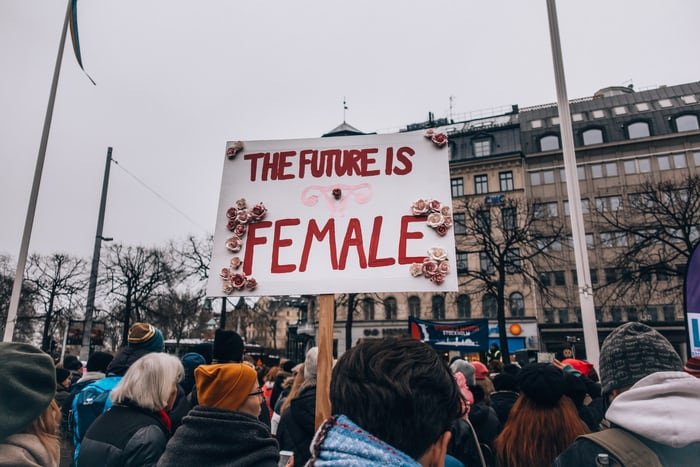 Lindsey Lamont
Good morning beautiful ladies of hive, it a great day today and also a wonderful topic to write on, thanks to @kittygirl for this week's topic, it a privilege for this world to have women in it, why ? Because without a woman or women how can the world be populated? So I think more kudos should be given to women than it is right now.
When did you begin to see attitudes towards women changing in your life, and what do you think prompted those changes? Please give some examples.
As a child we have always been made to think that girl or women are weaker creation, cause those at the head position (men) would by every chance take it up , then it was worth, cause whenever you go, women are not being regarded, I remember one day when I was much younger and still under my parents, I went out with my mother alongside my siblings, we went to a church function, actually they sent a family invite but my dad doesn't like attending any other church apart from his own, so on getting there we sat down and waited till the programme started, during the programme, everyone names invited were being called out for special thanks, I waited patiently for our names to be called out but none was given, I look at my mum's face but she wasn't showing any expression of being offended or whatsoever, so after the close of the programme , we stood up and tried to exit the venue, just for the person who invited to come running to us and told us thank you for coming bla bla bla, then he said why didn't my dad come that it was his presence that would have made them give us a special seat and refreshment, my mum that distance flared up and said does that mean she is a fool for honouring their invitation, that even my dad that was invited didn't want to come but she made it coming with her kids , only for them to ignore her because she didn't come with my dad who was supposed to be one of the speaker of the programme.
You see especially in my country here, long ago ,women were being ignored for so many reasons, which has cause women to take a stand in the world today, when I started seeing women rising from that stage where the world put women was when I was in primary school, cause then they hosted a all girls event at school, we were taught by a foreigner though can't remember her, she taught us to always take a stand at our words , when we were being offended , we should let the person know instead of keeping quiet and enduring, that teaching taught me a lot that thing I do keep quiet about, I started reacting to them , and it help me stand up at a girl, even the country women started campaigning to hold political positions and also some women started doing jobs ,which were tagged as for men. The world today has changed and it's a good change, and I know it will become more better with coming years to come.
I invite @jessicaossom and @lezra to participate in this contest.
Thanks for reading
Treasuree 😍😍
---
---