Culinary Experiences - Stuffed Red Peppers
Here are a couple of my culinary experiences. 😜
What are these, you ask? I call them Stuffed Red Peppers. Inside, there are the most varied ingredients.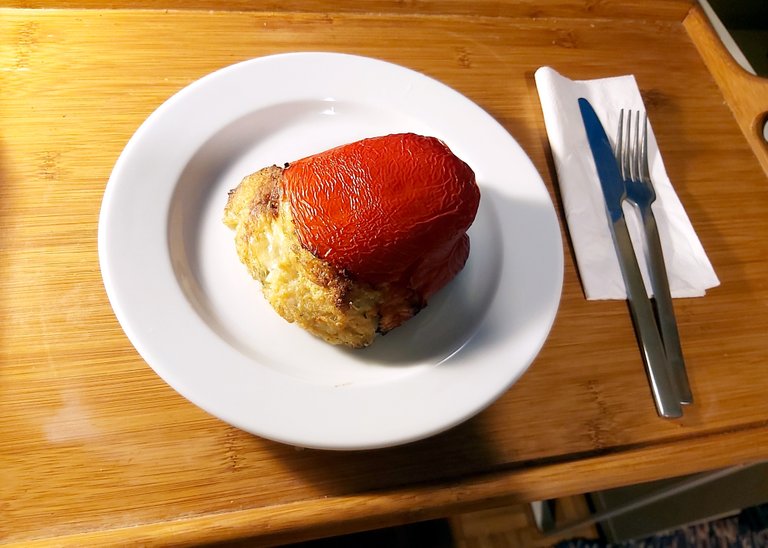 I thrown into them a little bit of everything, from pieces of cheese to sliced bits of onions, tomatoes, perhaps some beans, egg yolk, you name it.
Whatever I find in my kitchen which is edible, I mix into a big bowl, cook it for a while and take that ooze to fill a pepper until its almost bursting.
Then, I put the stuffed red pepper into the oven for 30 or 35 minutes until it's completely cooked.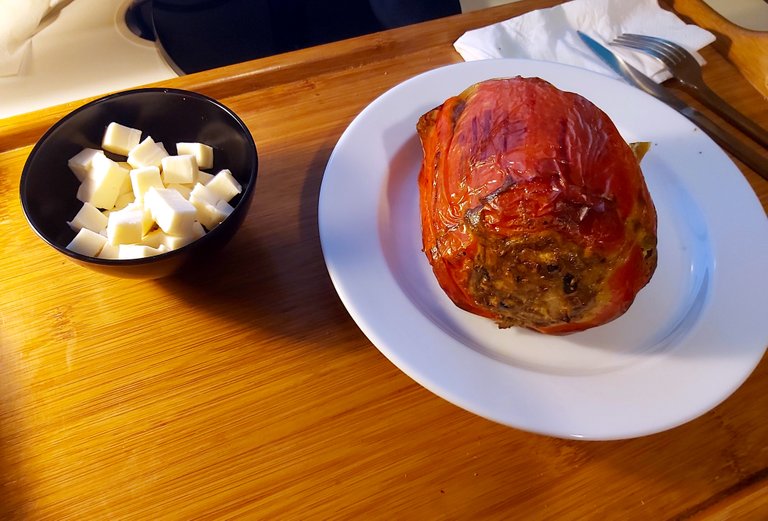 Sometimes I put cheese inside, so that it melts with the rest of the ingredients... other times I don't and I accompany it with a bowl of small cheese cubes.
Yep, I love cheese! 😋
For most people this would probably be too weird to eat... but hey, I like it. So... To hell with food critics. It tastes good enough to me. 🤣
---
| | |
| --- | --- |
| Camera | Xiaomi Redmi 3 |
| Photos | 2 (Edited with GIMP) |
---
Learn How to Maximise Your Upvotes in the Various Tribes
---
This post uses the #cc tag from @commentcoin and you'll get 1 CC when you leave a good comment. Enjoy!
---
STEEM vs TRON
If you aren't still aware of the whole mess regarding SteemIt and TRON and haven't done your part to help the STEEM Network, please check out these posts of mine and join in the action.
Don't stay hidden under a rock. This is the time for all of us to do our share and help retaking the STEEM Blockchain back under our control.
So, what are you waiting for? Please vote for our Witnesses as soon as possible.
If we lose to Justin Sun and TRON, there might not be a place for you to keep blogging. Think about that.
---

---
---