The Blue Butterfly

I saw this Graffiti while I was traveling by bus from Porto to Bragança, in the spring of 2018.
This wall is located in a city called Vila Real, in the North region of Portugal.
The name of the city translates to Royal Town. It has such an odd name because it was founded in 1289 by King Dinis of Portugal. The name was never changed, not even when it was upgraded to the status of city in 1925, a few years after the fall of the Monarchy in Portugal, which happened in 1910.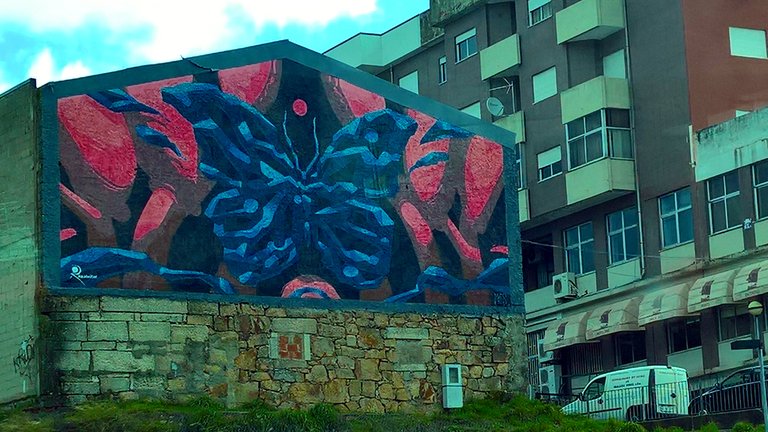 It's an interesting and large piece, depicting a butterfly. The red colour of the background matches the blue colour of the butterfly very well. I always enjoy seeing these two colours together, you can't go wrong with such a combination.
Unfortunately, I couldn't leave the bus, as it was only making a very brief stop to let some passengers get off and others get in.
So, all I could do was grab my phone and take a couple of shots from inside the bus, when it was already in motion in direction to my final destination, Bragança...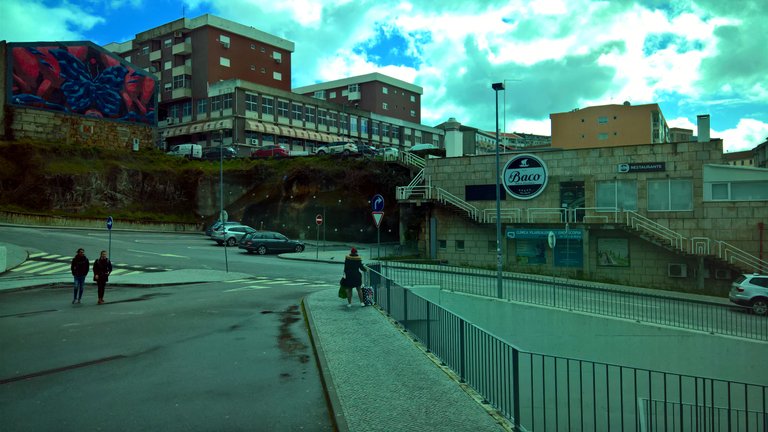 Still, I hope you appreciate these shots, despite the low quality of the photos.
---
| | |
| --- | --- |
| Location | Vila Real - Portugal |
| Camera | Microsoft Lumia 950 XL |
| Photos | 2 (Edited with GIMP) |
---
Learn How to Maximise Your Upvotes in the Various Tribes
---
This post uses the #cc tag from @commentcoin and you'll get 1 CC when you leave a good comment. Enjoy!
---
STEEM vs TRON
If you aren't still aware of the whole mess regarding SteemIt and TRON and haven't done your part to help the STEEM Network, please check out these posts of mine and join in the action.
Don't stay hidden under a rock. This is the time for all of us to do our share and help retaking the STEEM Blockchain back under our control.
So, what are you waiting for? Please vote for our Witnesses as soon as possible.
If we lose to Justin Sun and TRON, there might not be a place for you to keep blogging. Think about that.
---

---
---