A unique experience on the Mures River, Hunedoara County, Romania, on a boat called STELAR
A unique experience on the Mures River, Hunedoara County, Romania, on a boat called STELAR
Hello friends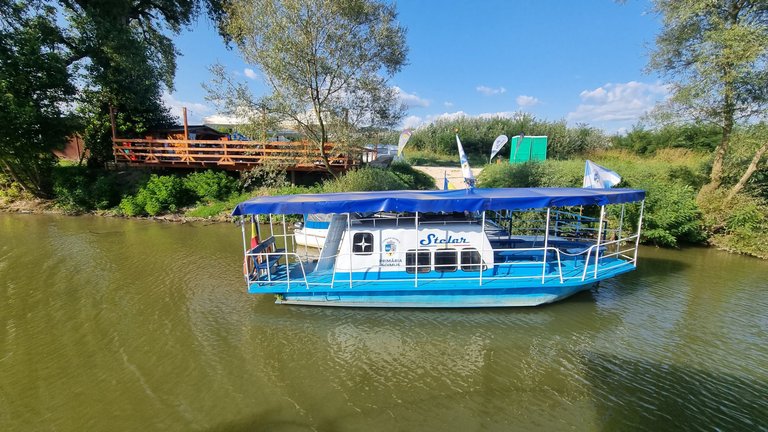 Has it ever happened to you to discover a tourist attraction and think about it almost continuously?
Yes, this happened to me last weekend on my way to Prahova county.
From the highway between Deva-Sibiu I could see a boat sailing on the river Mures, I immediately did some research to see what it was about, so I discovered that in this area not so long ago was inaugurated a new tourist attraction for both locals and all those who visit this place.
How did we get here?
As I wrote above I had seen this place from the highway, so on the way back I put on my gps the new attraction in the area.
To get here is very simple somewhere near Soimus you have to follow the exit from the highway and from the county road is very simple you have to follow a road of about 1 km and you will reach your destination.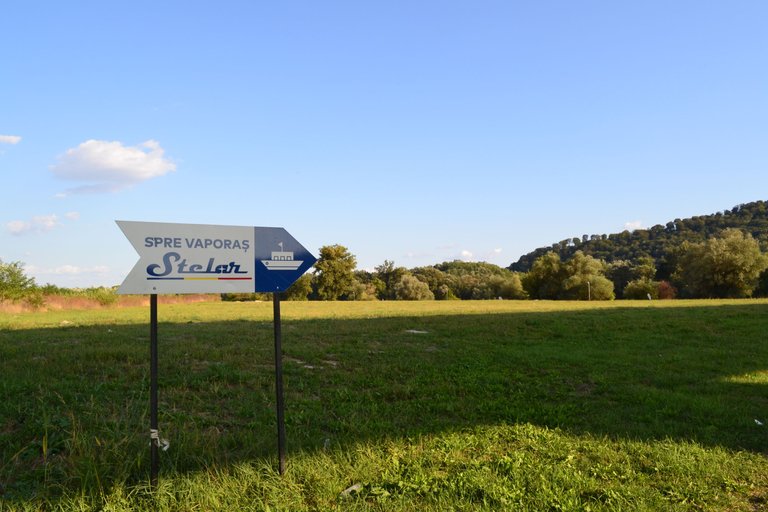 The Mures River is known to be very important for this area of Romania both economically and in terms of fisheries.
Within minutes of exiting the motorway we were already in the car park, parking here is free.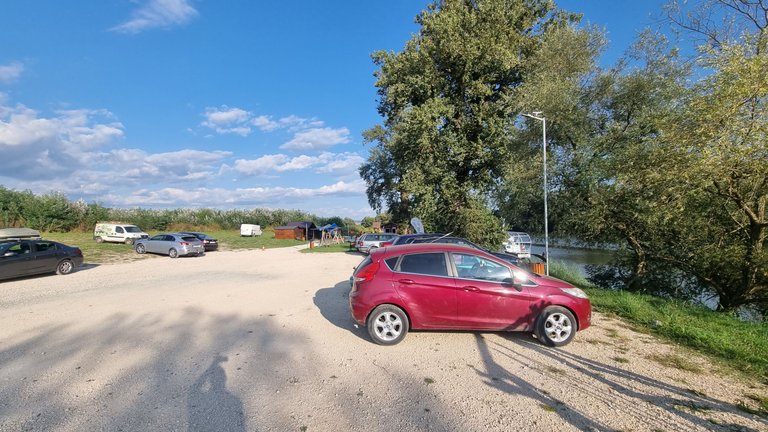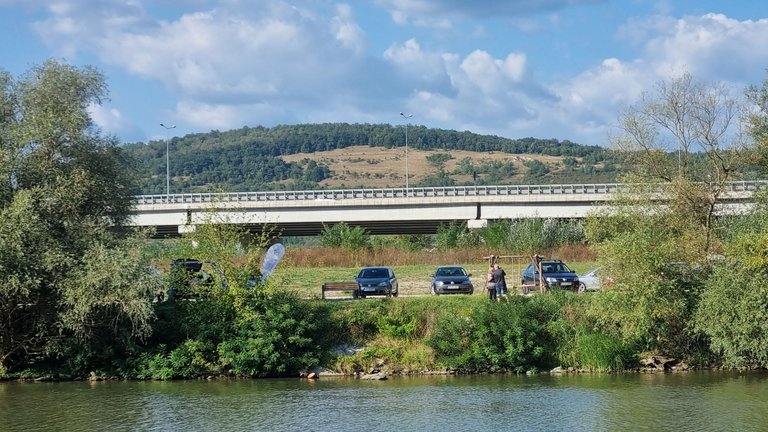 Here you can not only take a memorable walk along the Mures River, but you can also relax in a swing and watch the amazing sunset in this area.
Also here if you come with children you have a special place where the little ones can play while the older ones buy tickets and wait for boarding.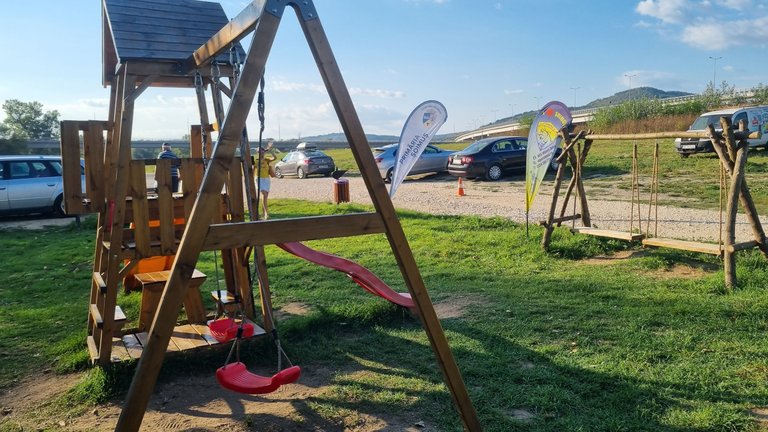 The cost of a ticket is 20lei/4euro/person, and the boat ride lasts around an hour, my opinion is that this experience is worth all the money.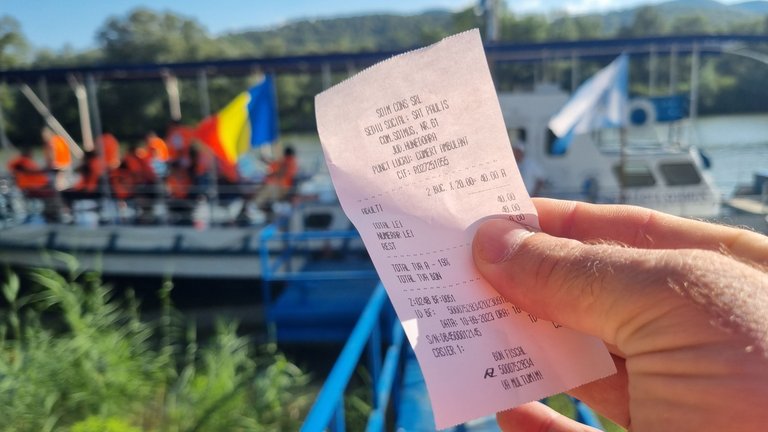 Opening hours are Monday-Sunday from 10-20.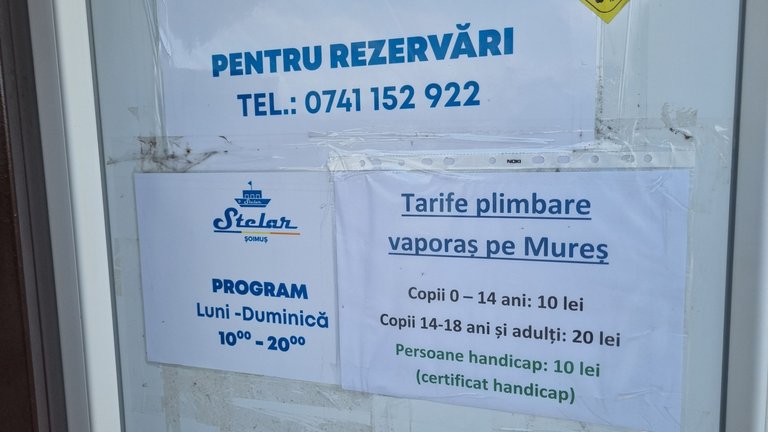 Let me tell you a few words about the history of this ship called Stelar.
The Mures River has been used since a few hundred years ago to transport certain goods on it by rafts.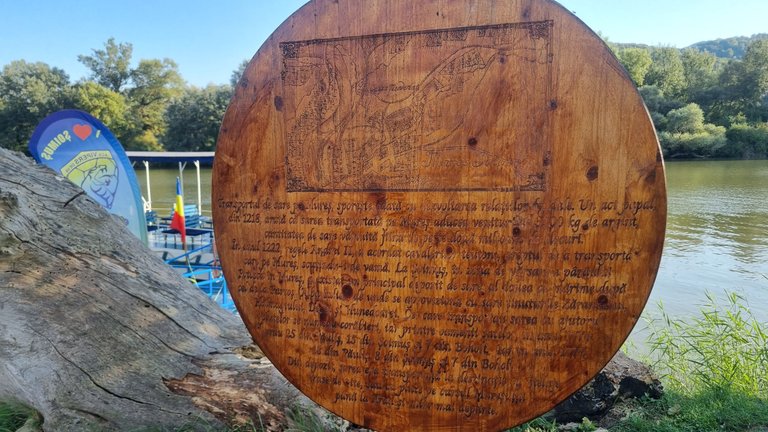 And a few decades ago, the first bridge over the Mures river was built, and it was built mainly with the participation of people deprived of liberty (prisoners), who worked in precarious conditions and received only a portion of mamaliga every day they worked.
This is what remains of the old bridge over the river Mures.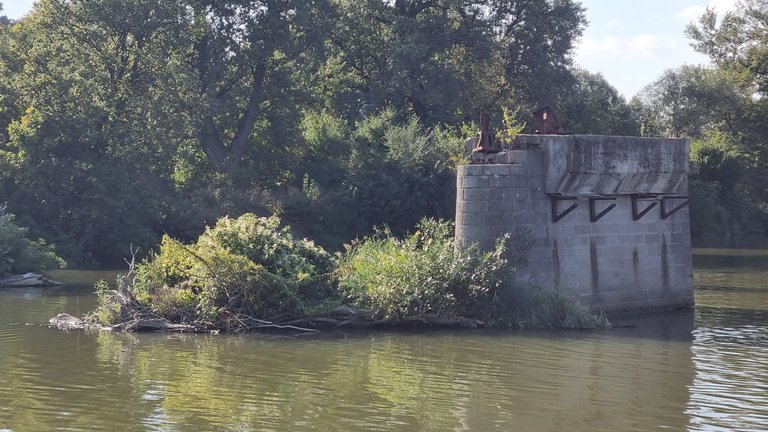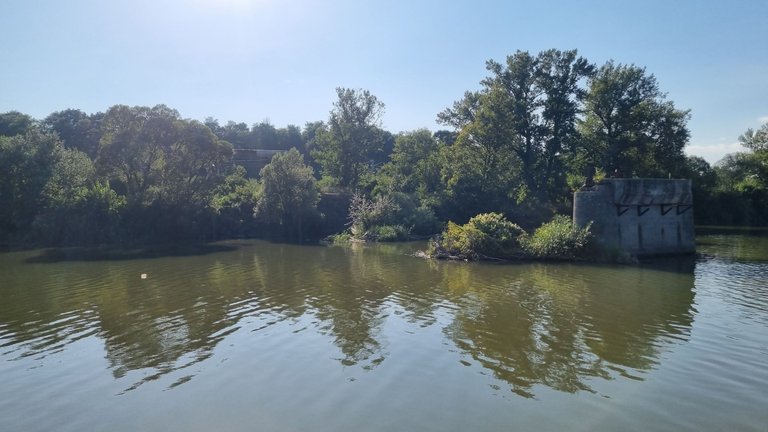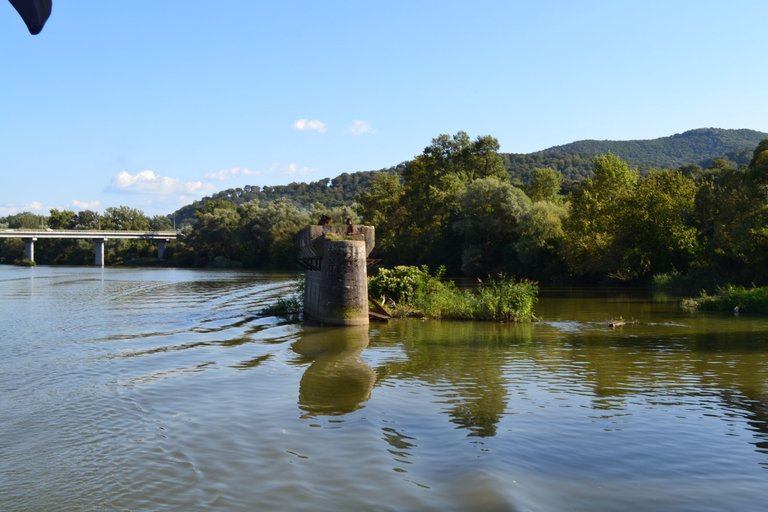 The idea of taking boat trips on the river Mures came from the management of Soimus, the first such trips having been made some 46 years ago.
The management did not give up this idea, although the first boat was sold for scrap (it was considerably old and could no longer be used).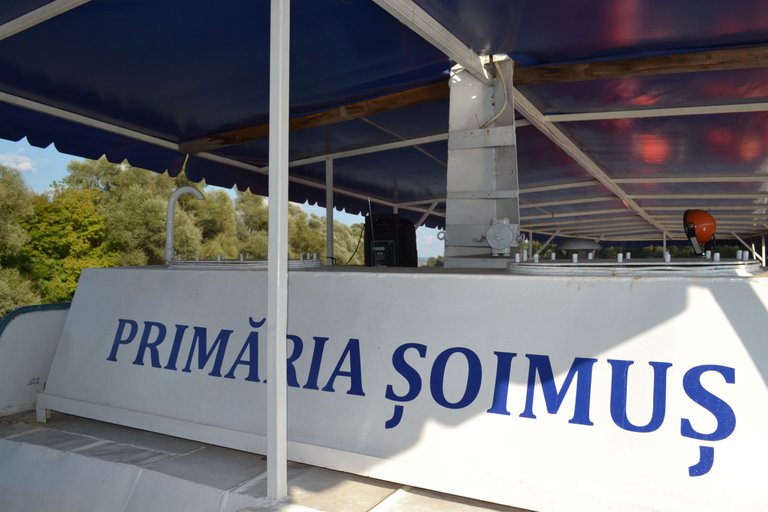 So it was only in June last year that the idea came to life again, you can imagine that after so many years to revive such a recreational activity is something beautiful.
The first boat that was used last year had a capacity of only 10 seats and even after a few months it proved to be unfit for current requirements.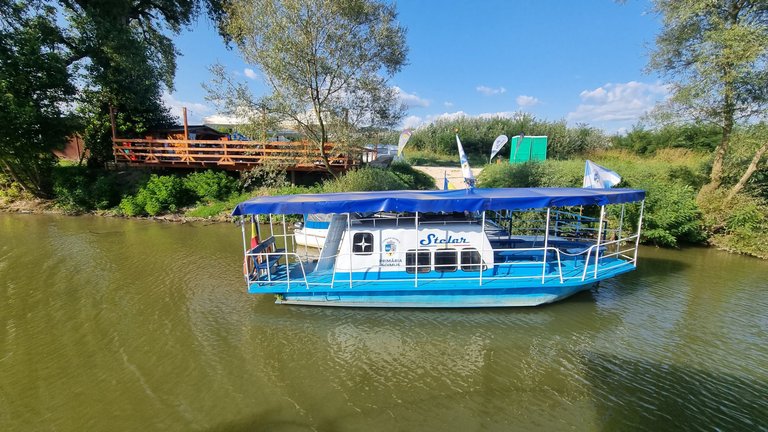 So this year another boat was purchased but with a larger capacity of 30 seats, when we were here we were lucky enough to go with the 30 seats boat and honestly I tell you that at 5 pm all seats were occupied.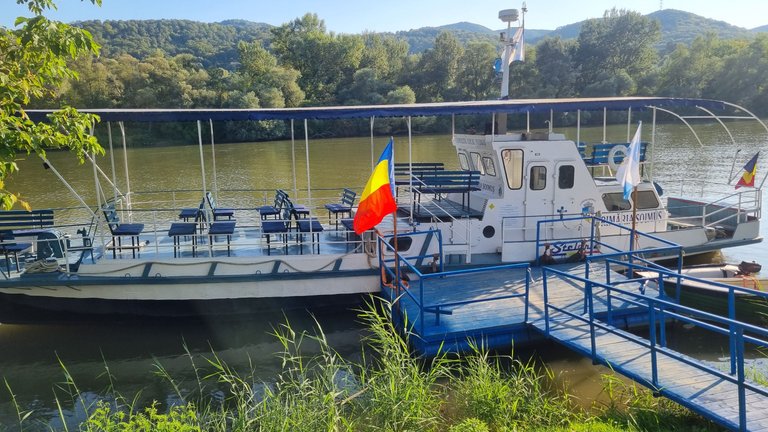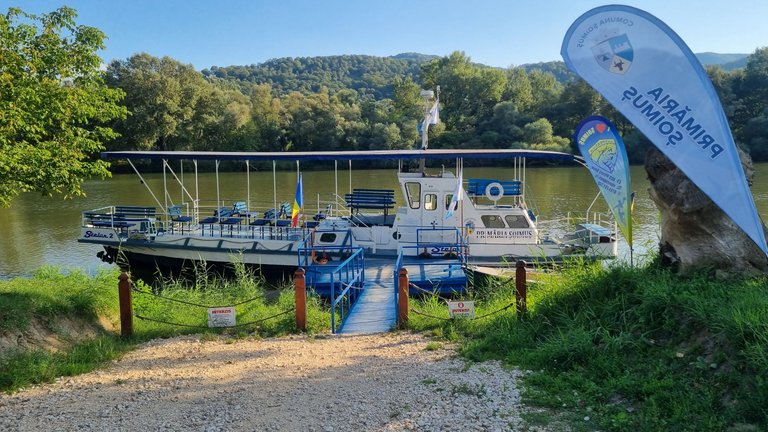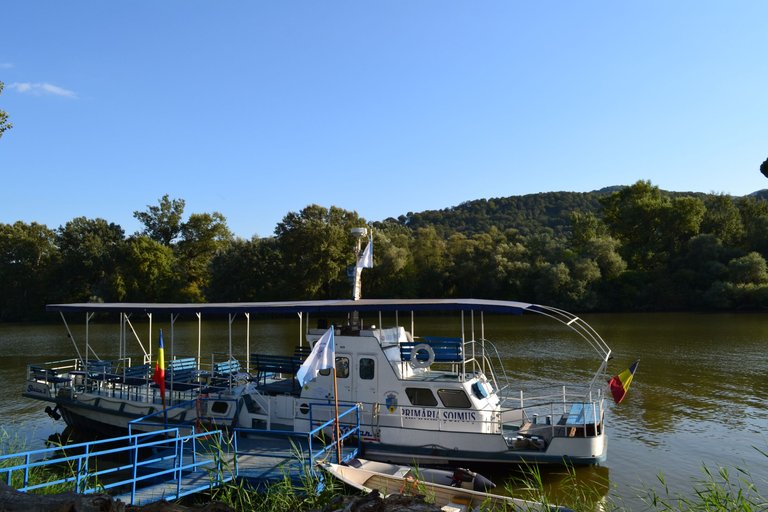 The trip on the river Mures started with a presentation of the main objectives in the area, I can mention another very important objective here, namely the fortress of Deva(I recommend you to visit it if you ever arrive here).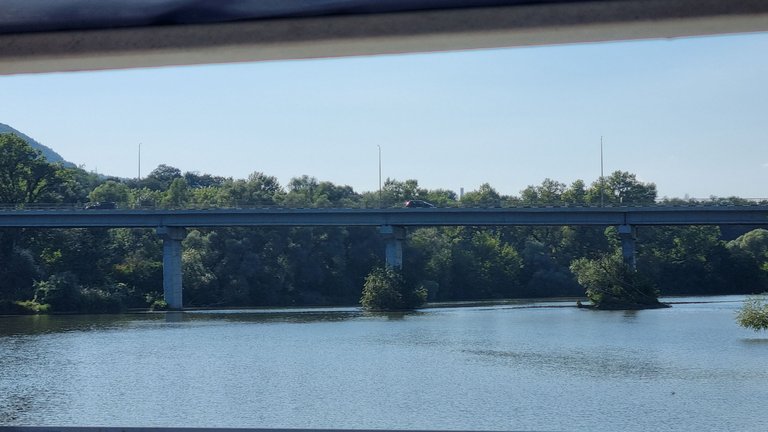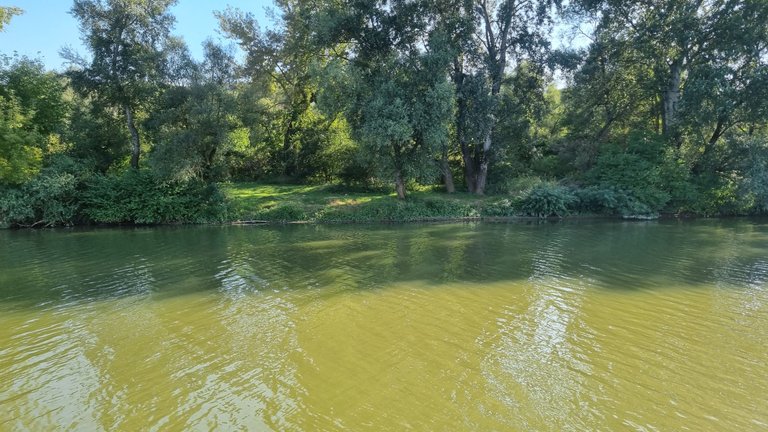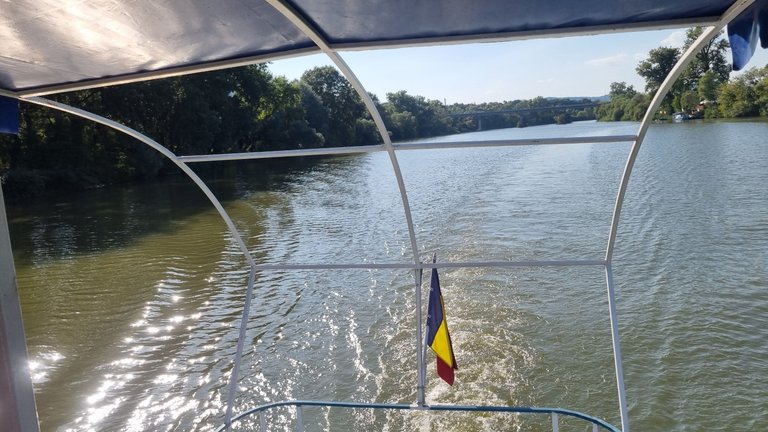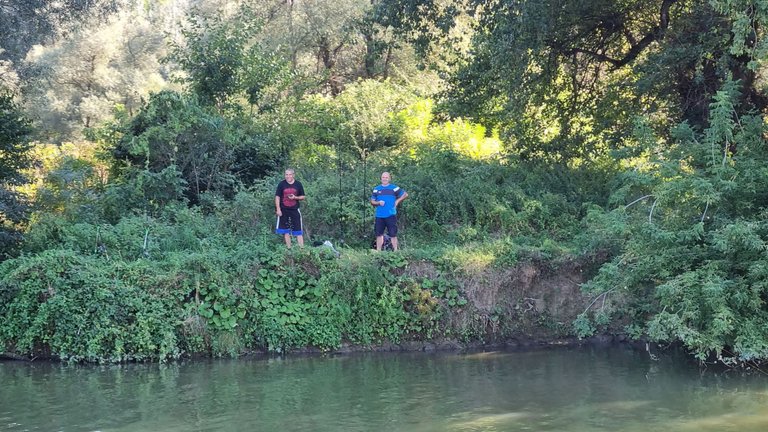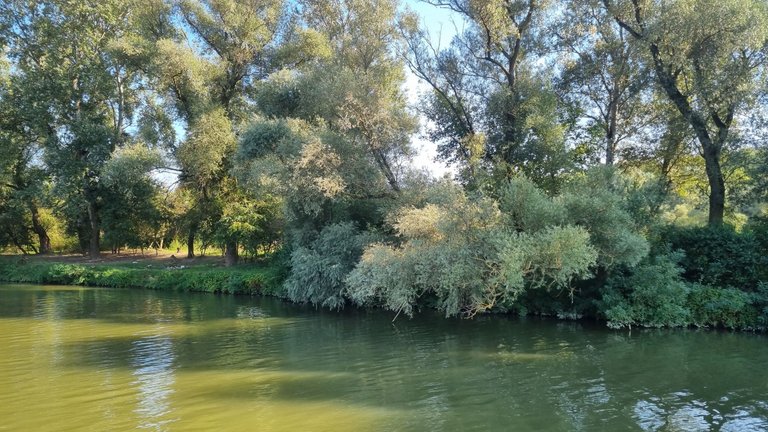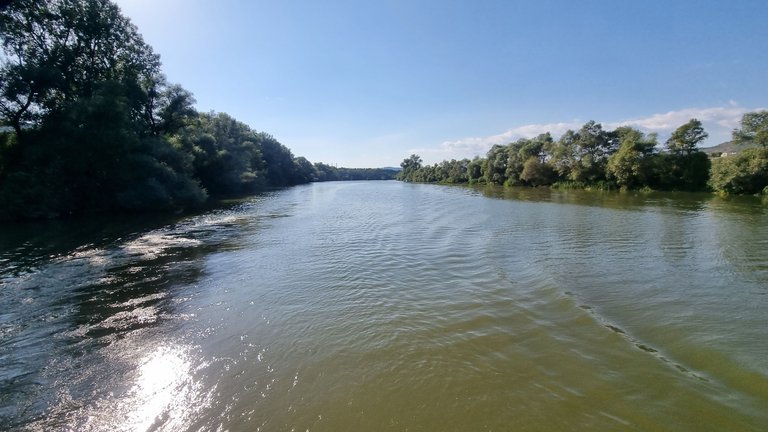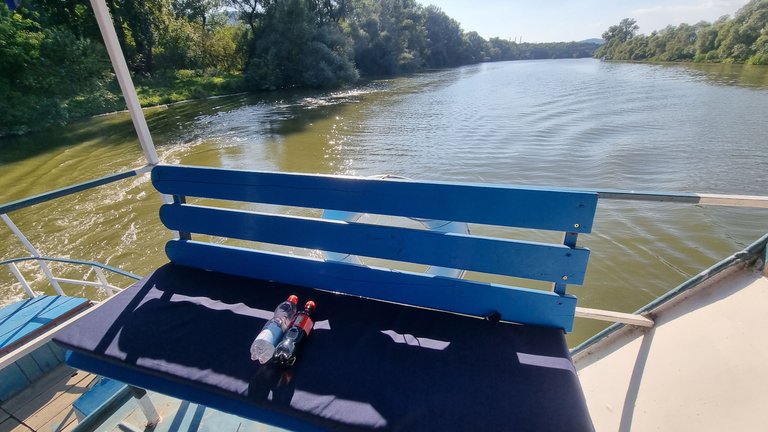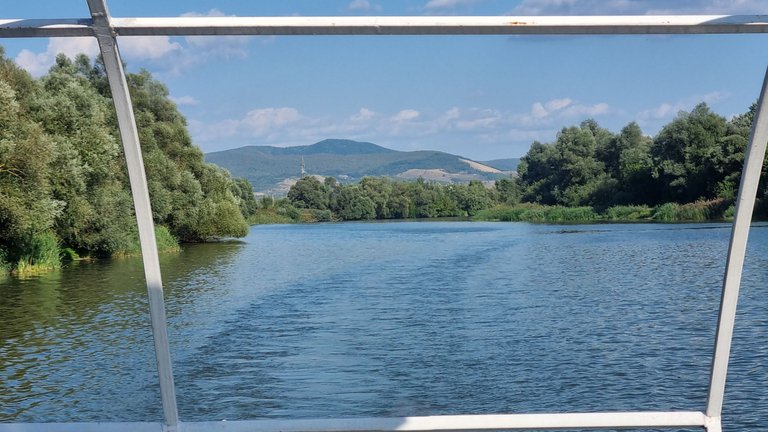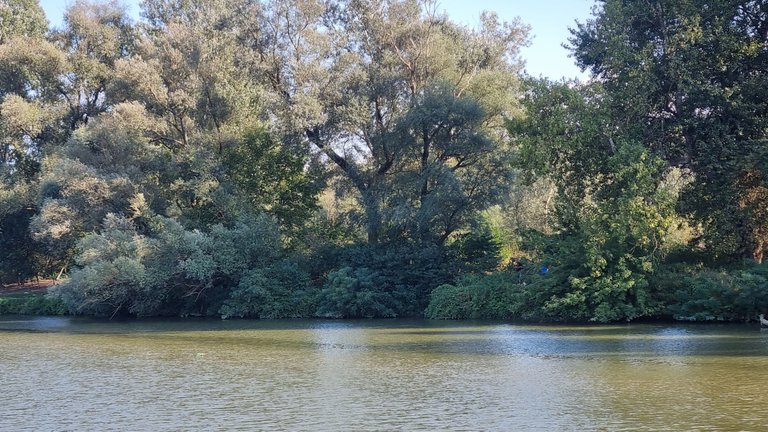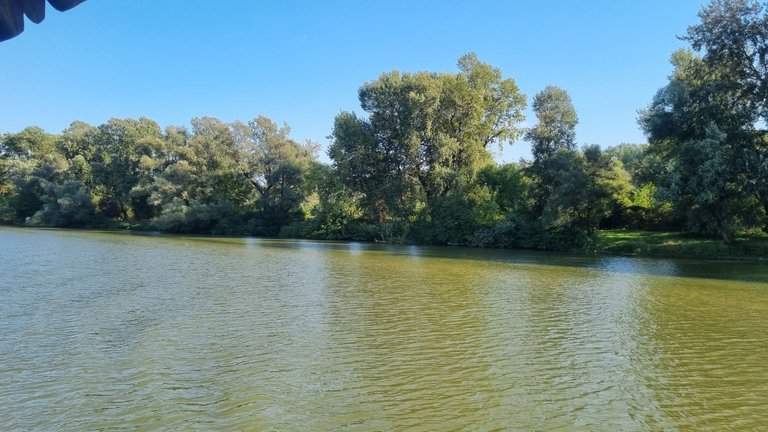 Us in action, hehe.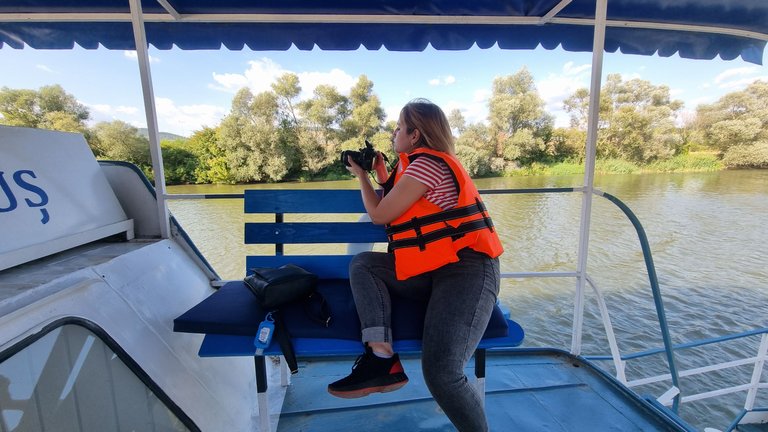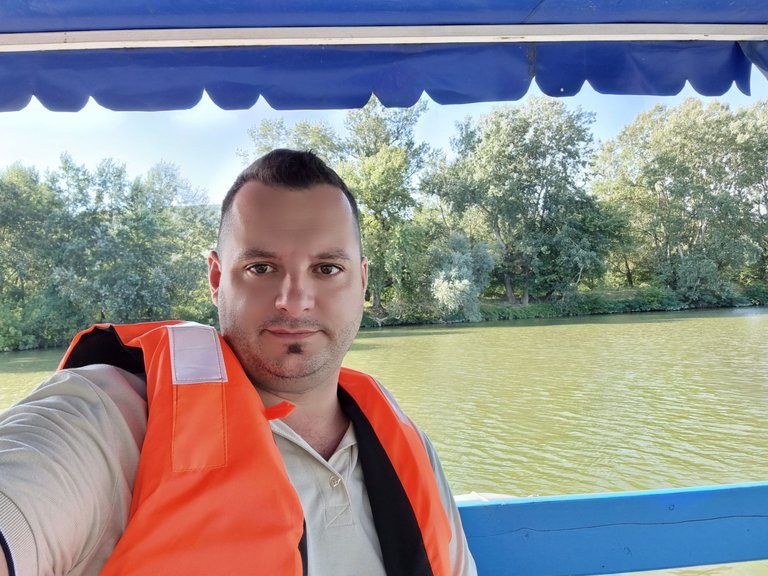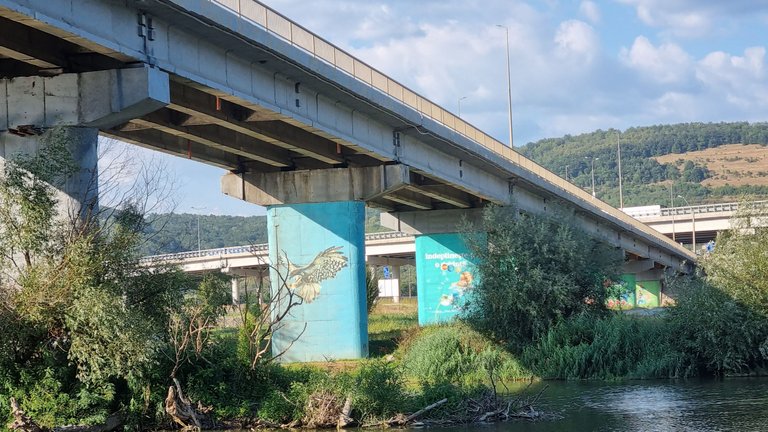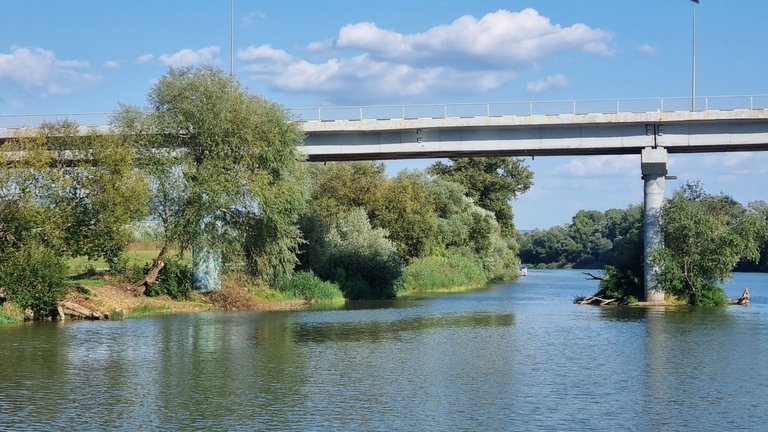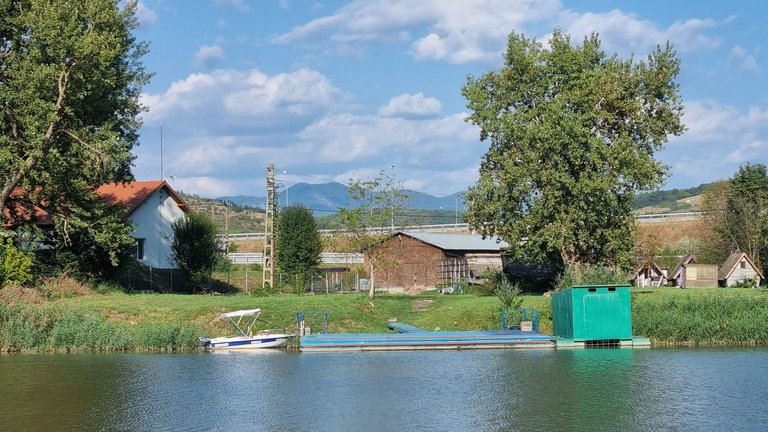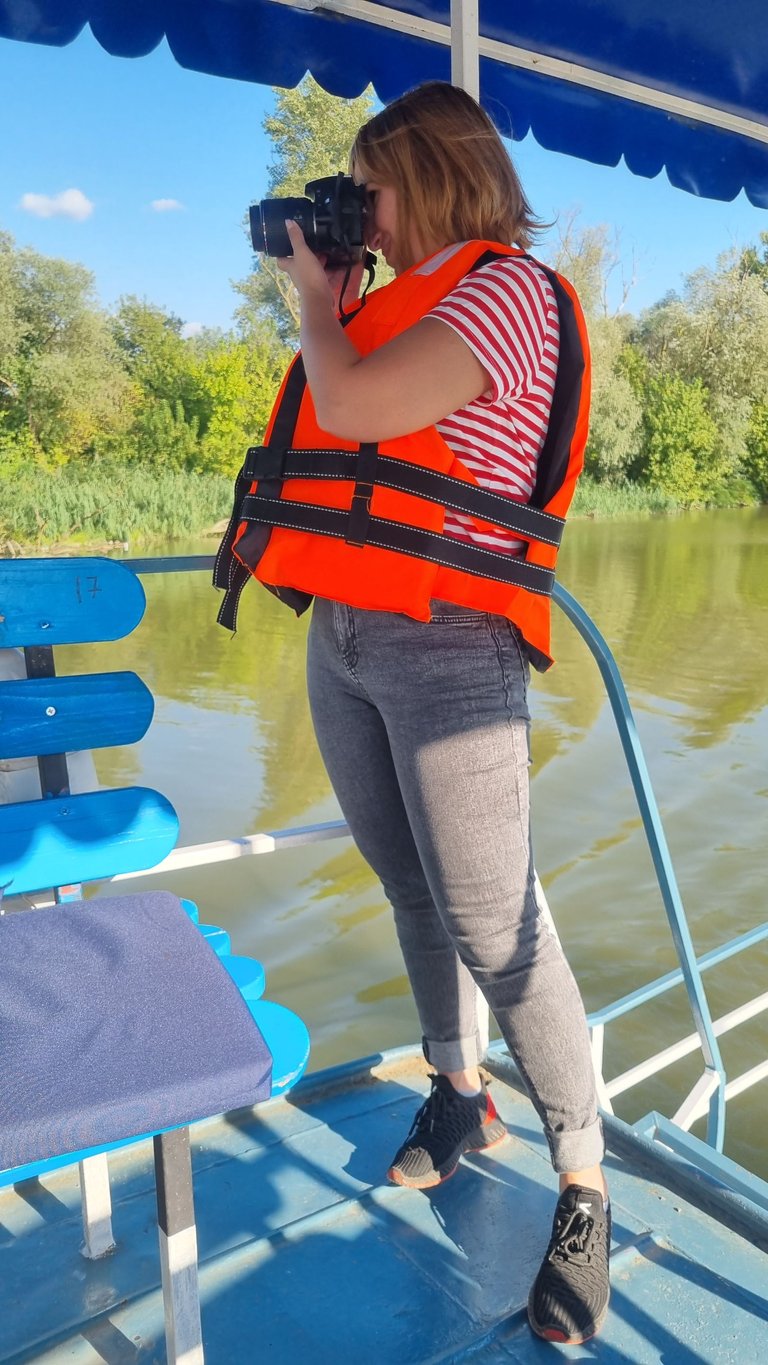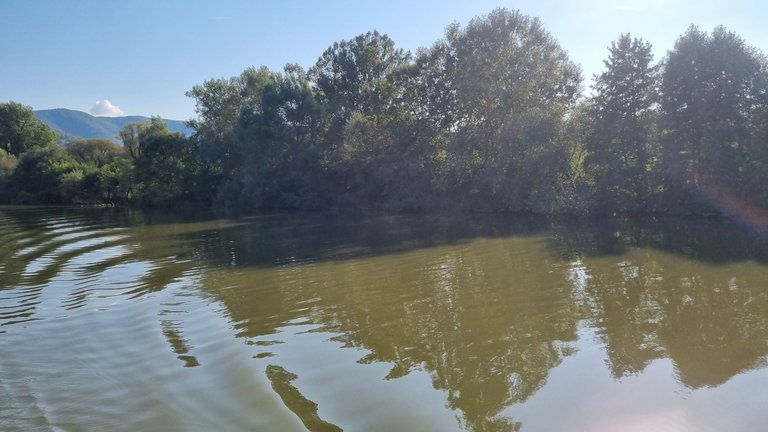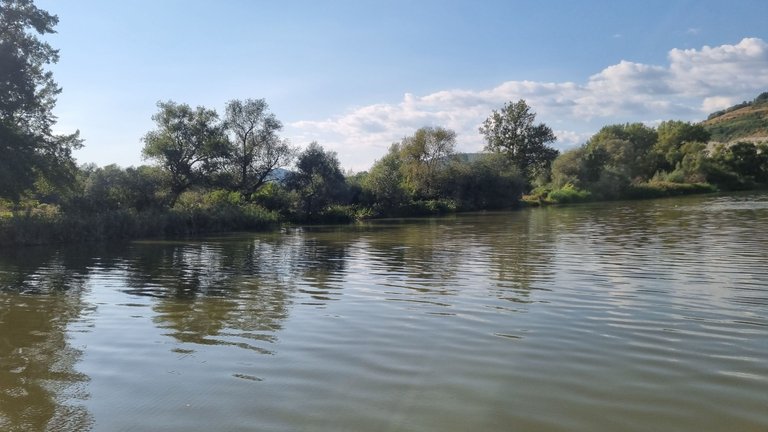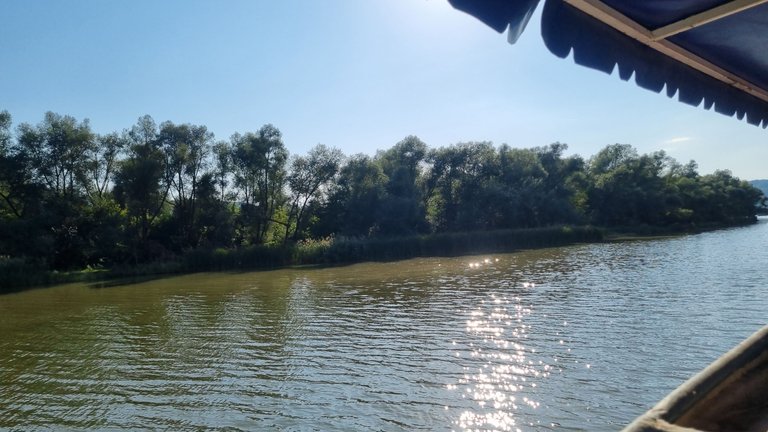 Here you can see a bit of the highway.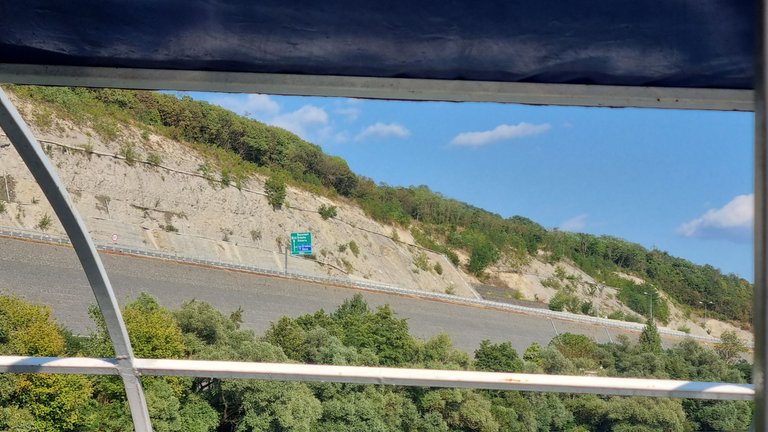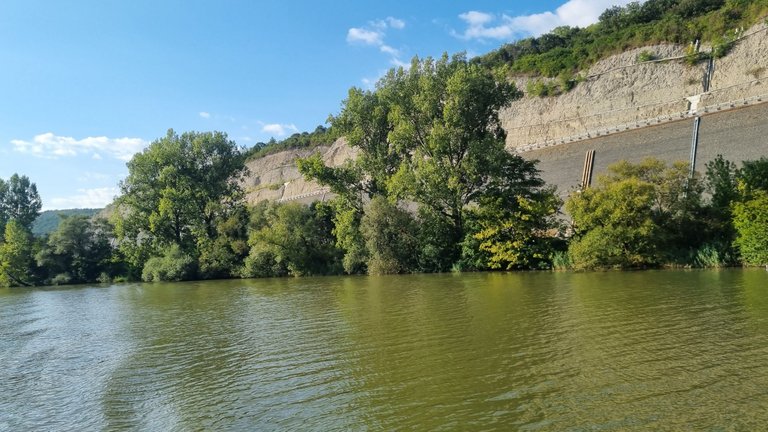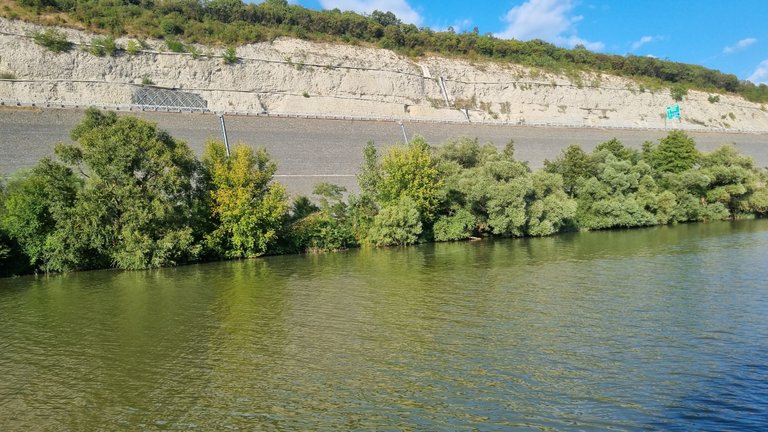 At the back you can see the bridge built for the railway, also quite old.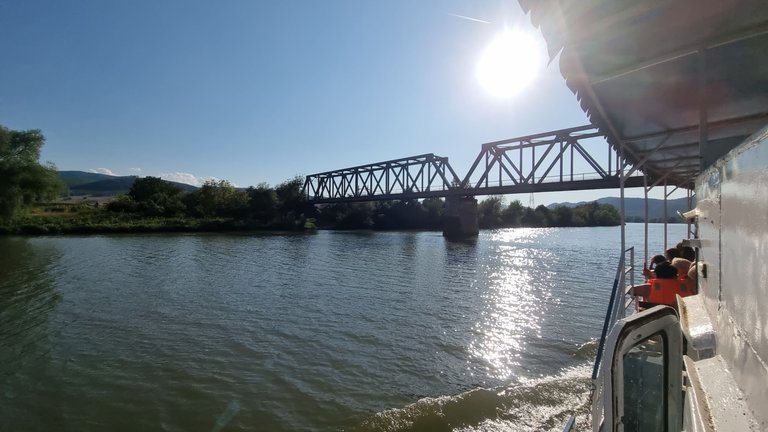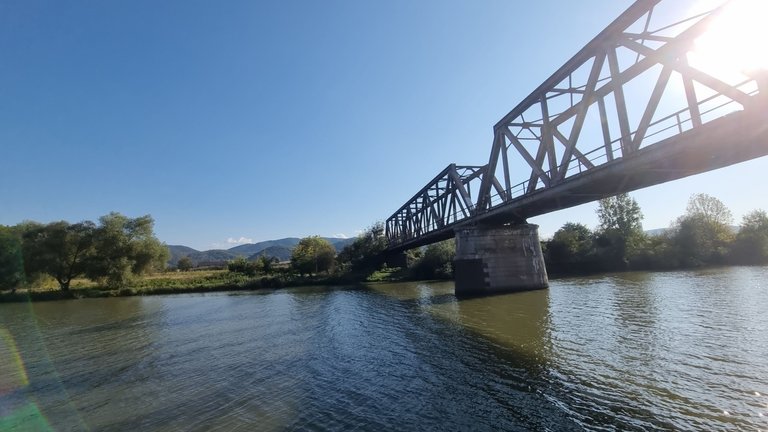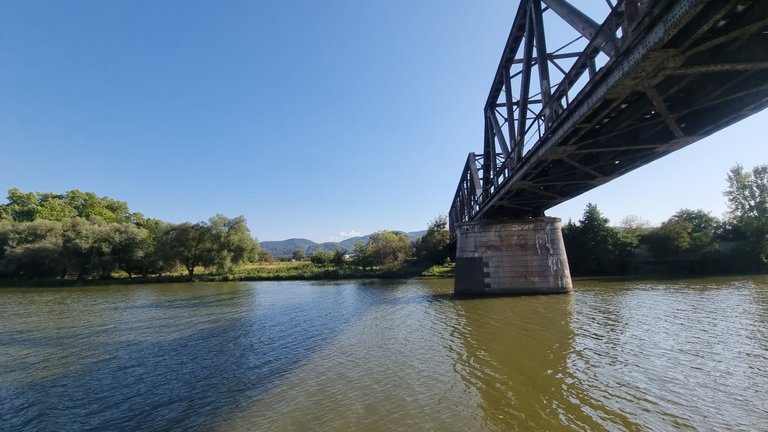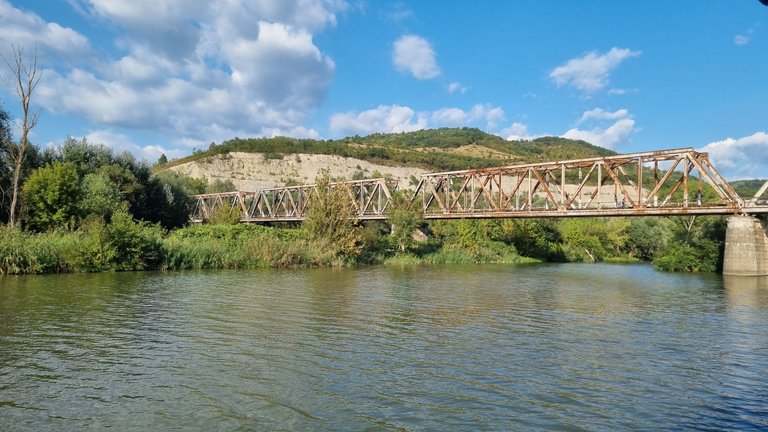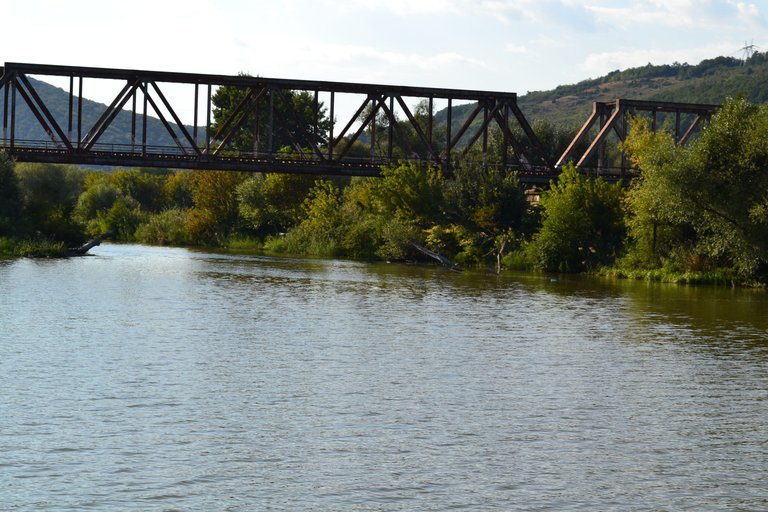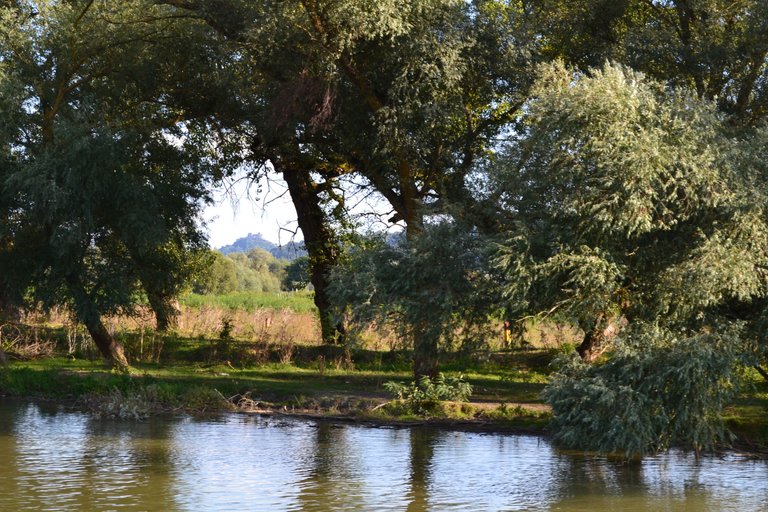 As I wrote above the trip lasts about an hour in which you can observe the wildlife here, you will see locals who have come to fish.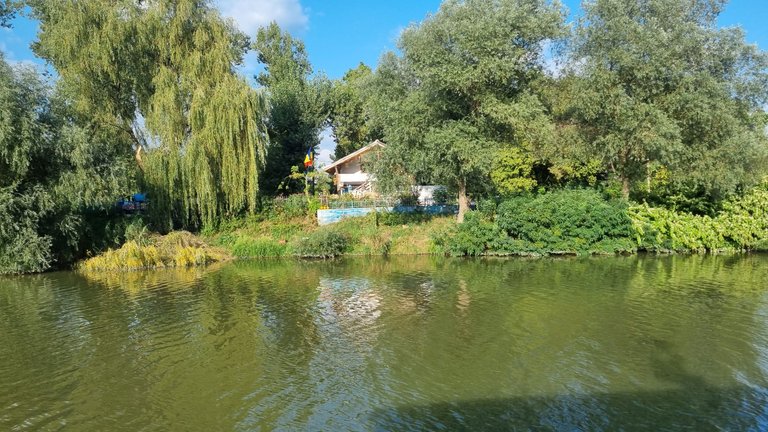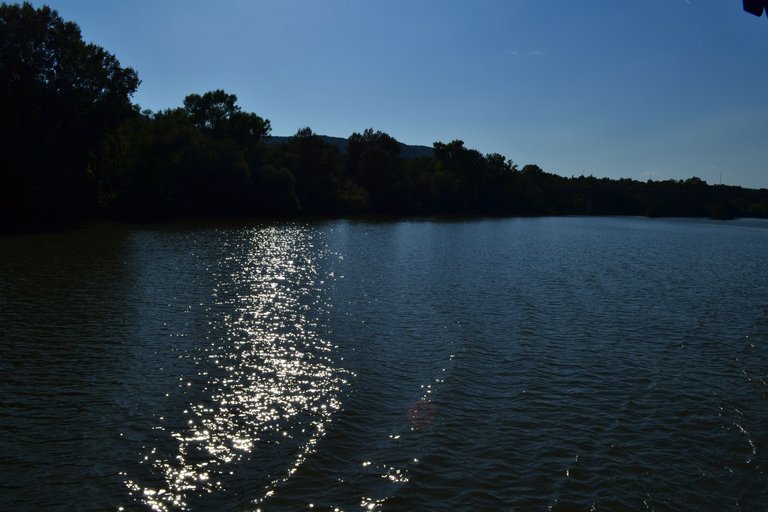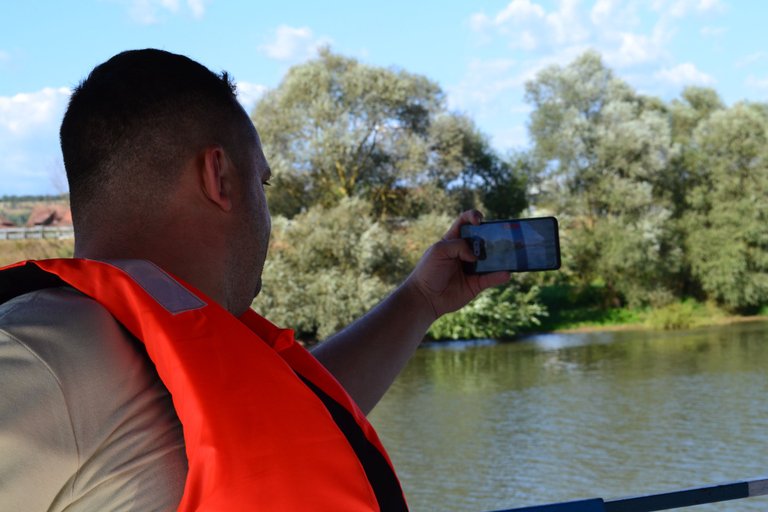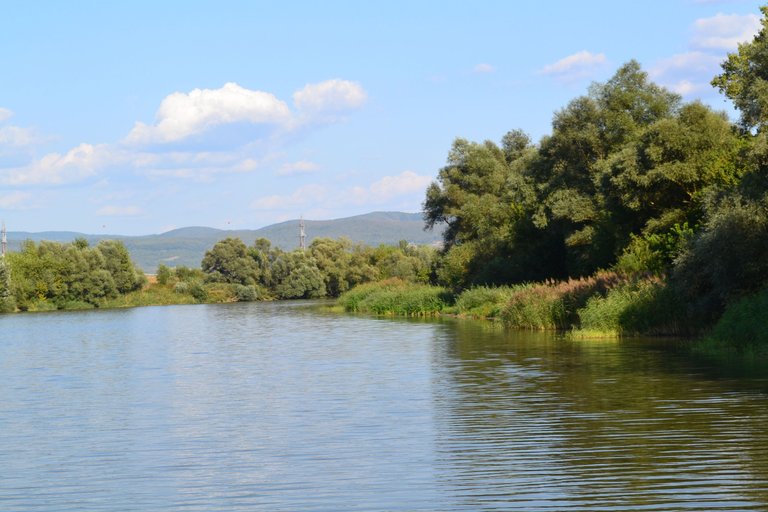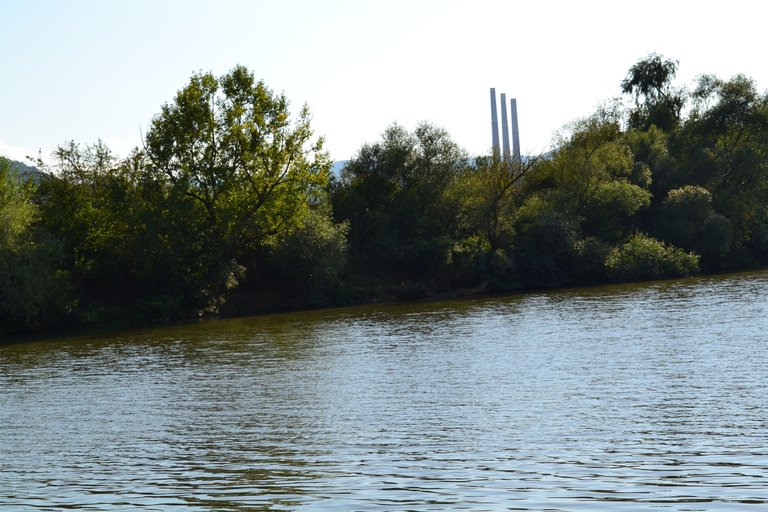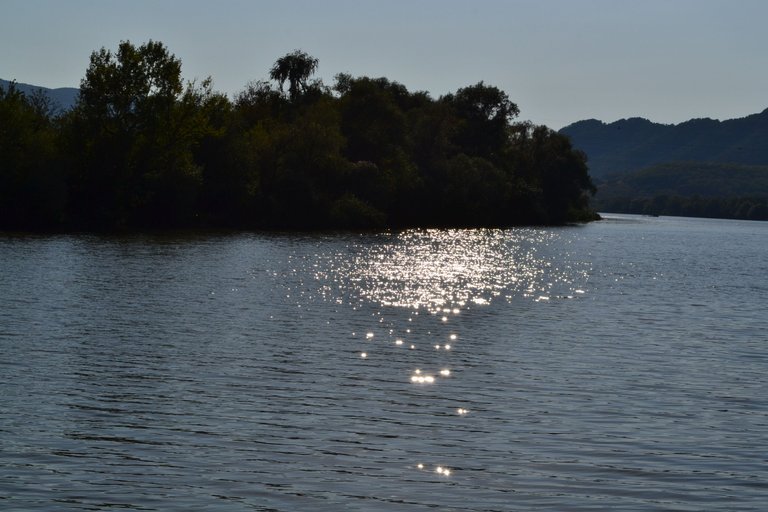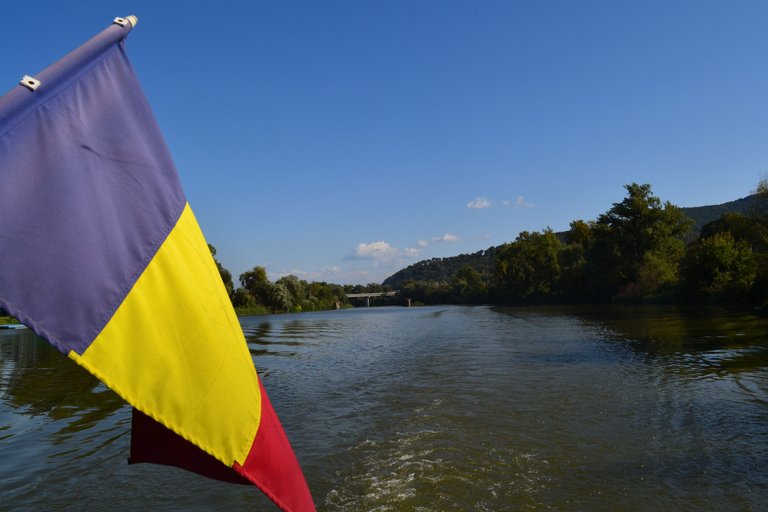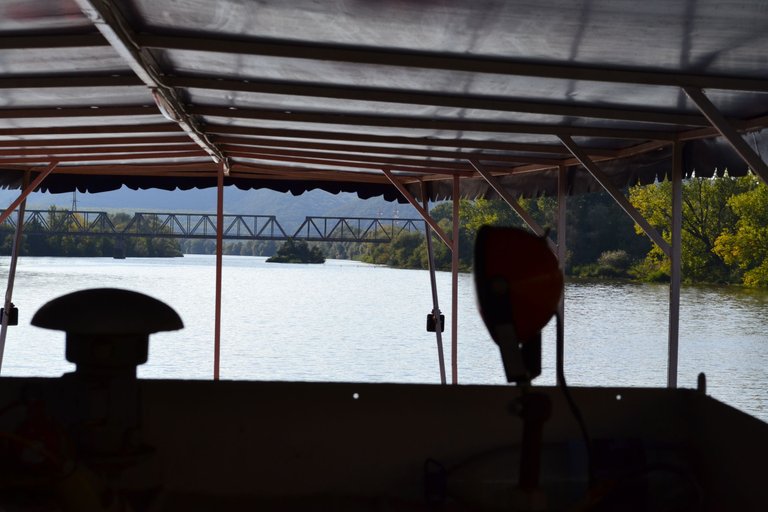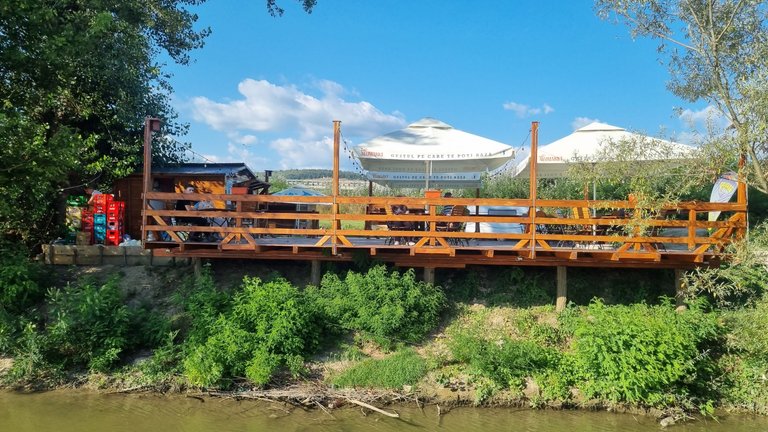 Relaxation area.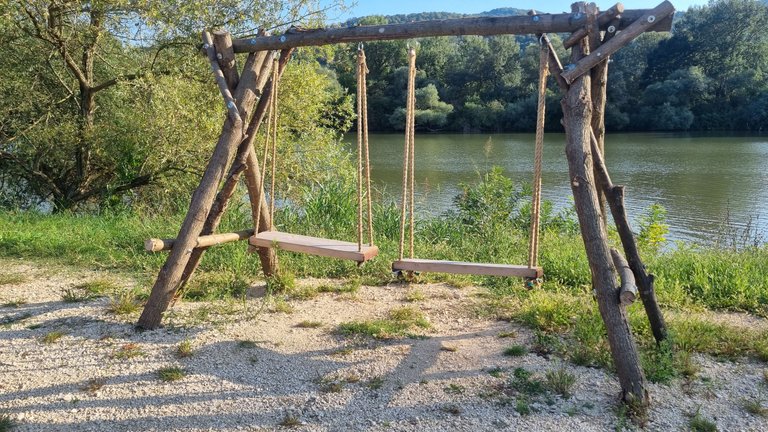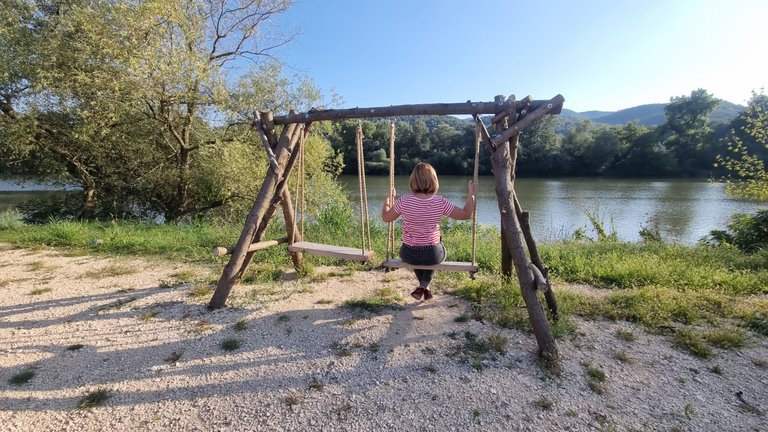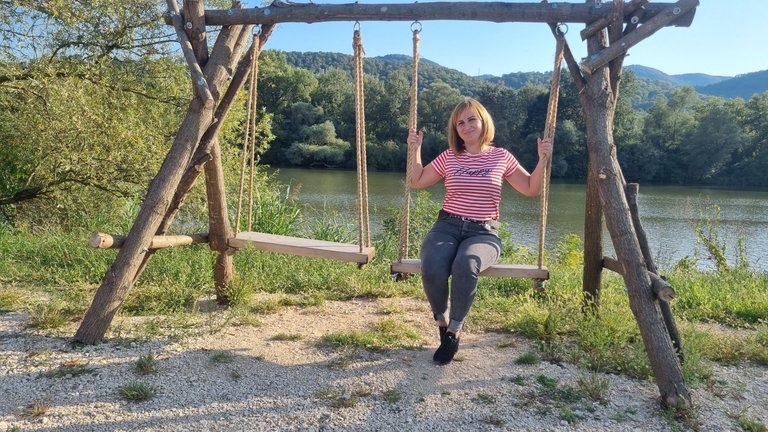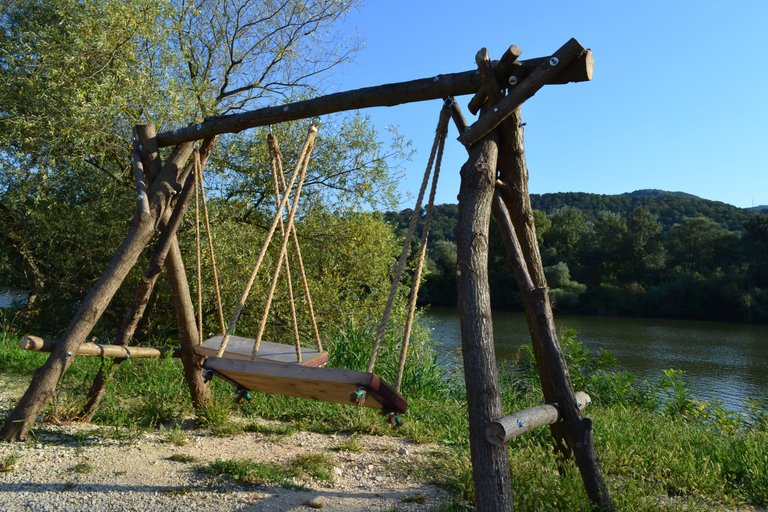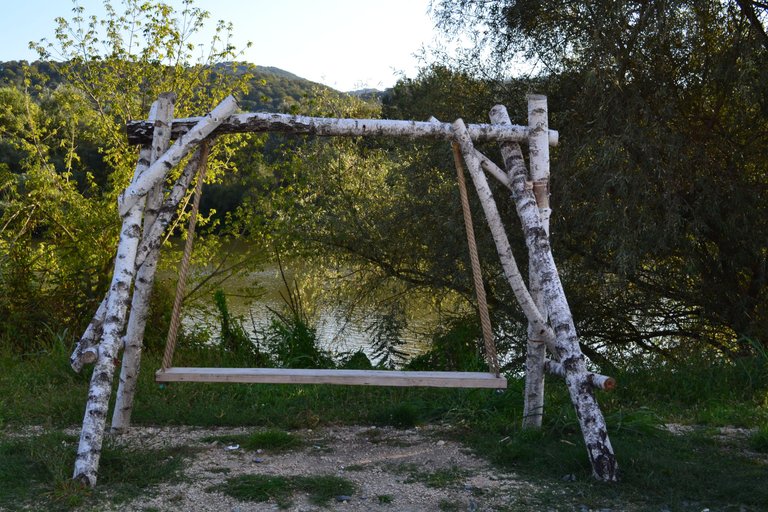 I saw that the pillars supporting the viaduct leading to the motorway were very interestingly painted.
Leave time for yourself, this is the message written on the pillar.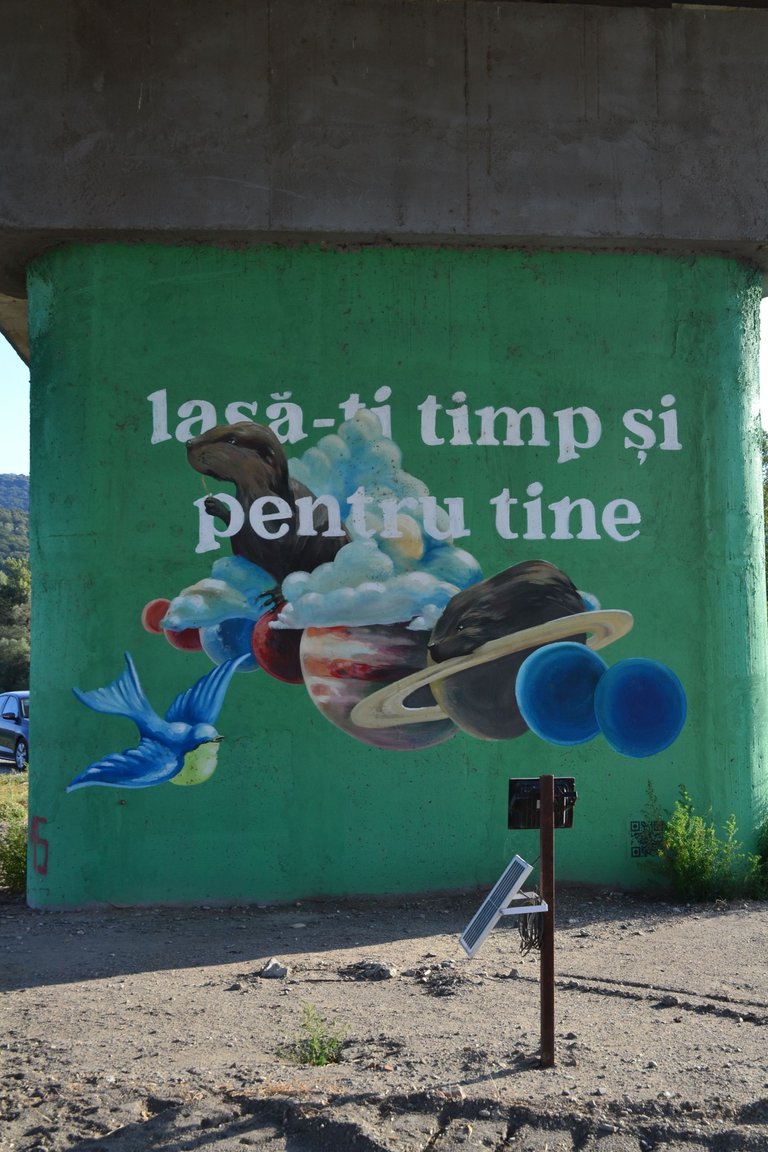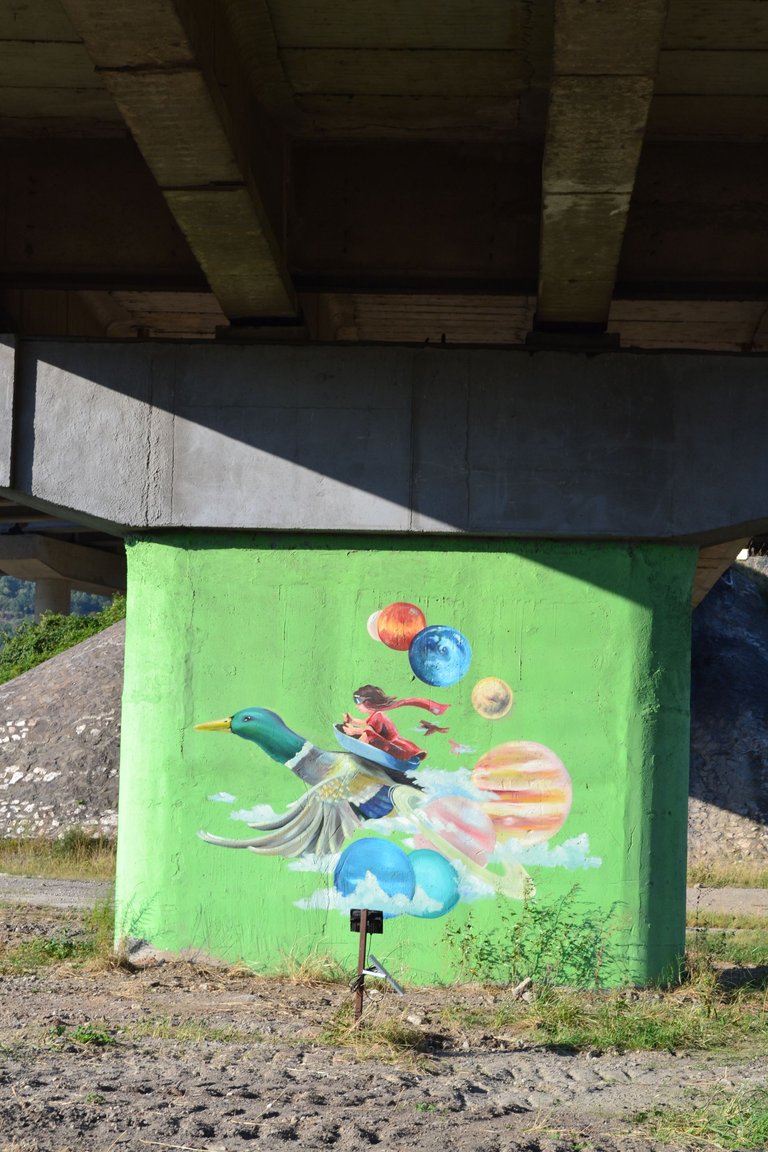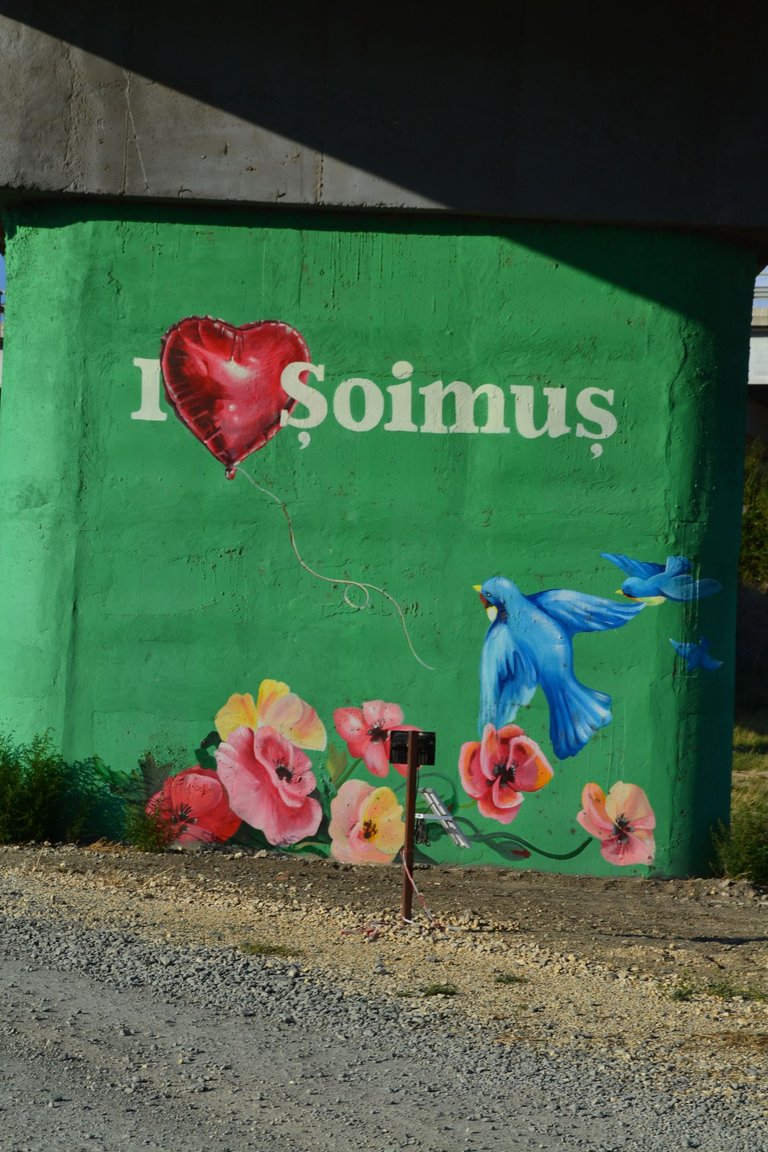 You can take a break, this is another message.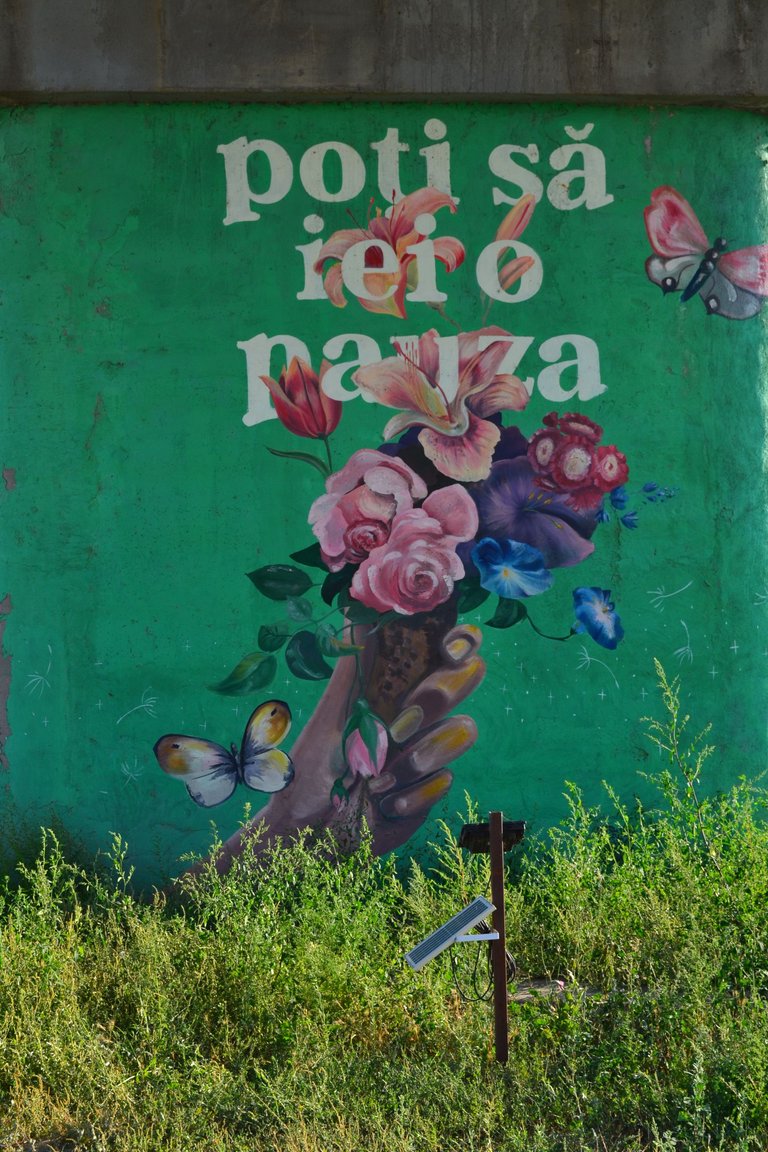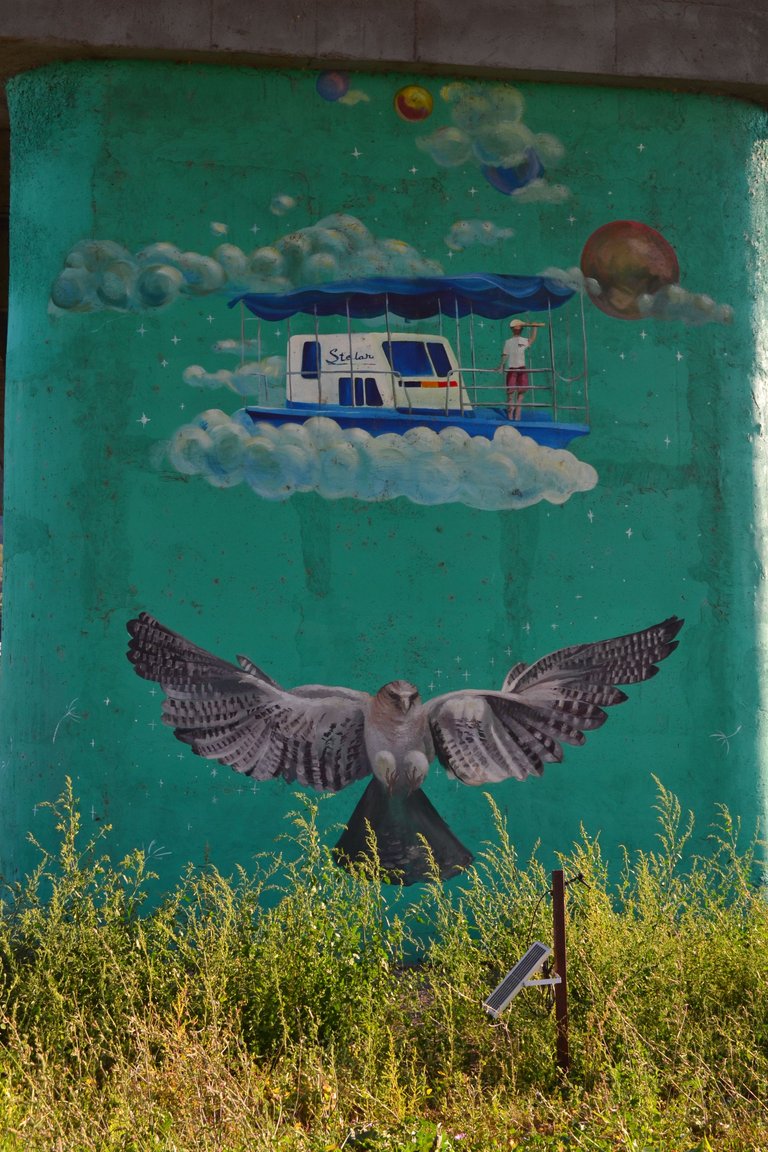 Make a wish come true.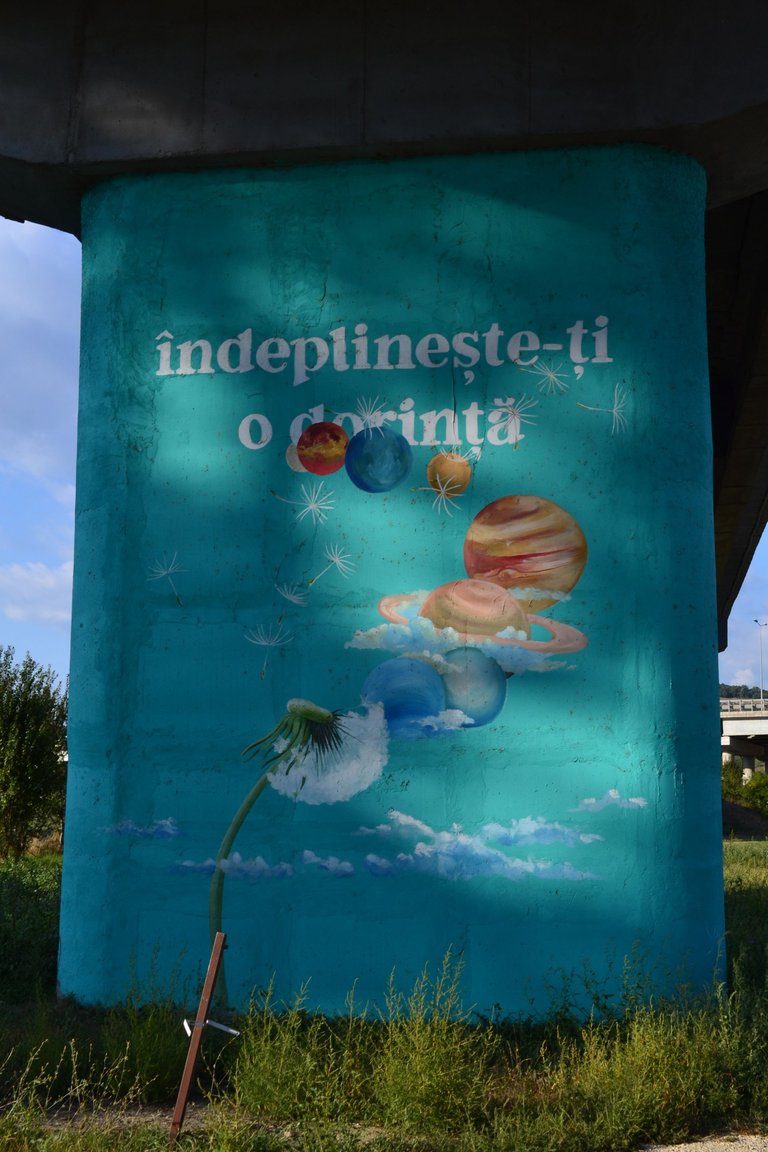 One day you'll be a star.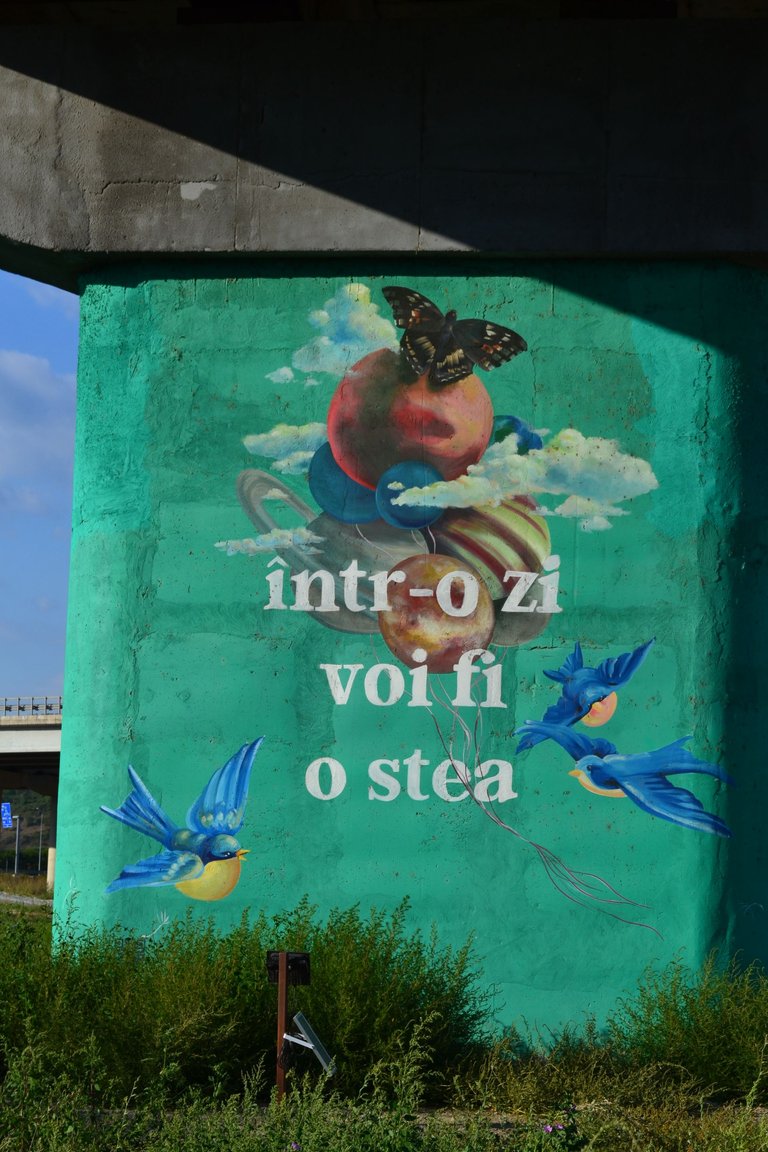 Don't give up on who you want to become.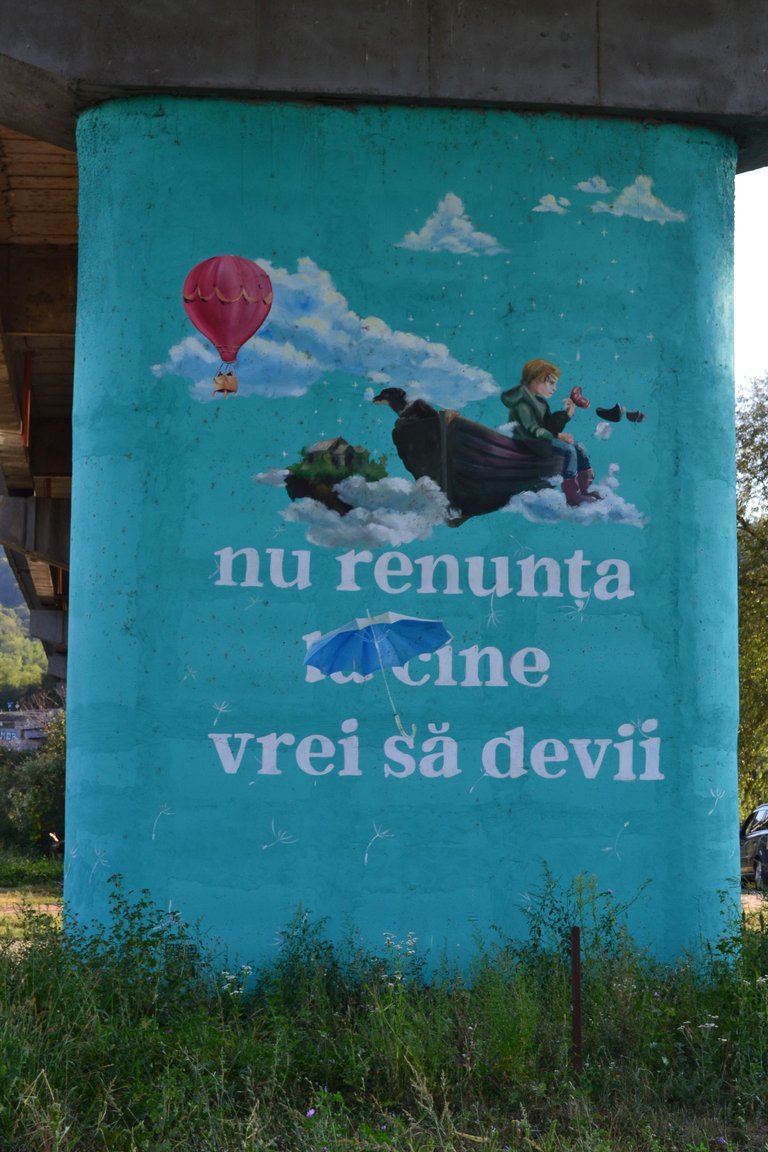 In conclusion, the experience of a boat ride on the Mures River is very relaxing.
If you liked what you saw and read here please don't forget to give a LiKe, Follow, reBlog or a Comment, for all this I thank you, and until the next post I say goodbye.
P.S. The attached pictures you have just seen are taken by me with my mobile phone and Nikon D3100, and the text is also designed by me.
Yours @triplug😉
---
---