Sacre Coeur Basilica, the sacred place in the Montmartre district of Paris
Sacre Coeur Basilica, the sacred place in the Montmartre district of Paris
I've always wondered why birds stay in one place even though they have wings and can fly anywhere on earth. And then I asked myself the same thing - Harun Yahya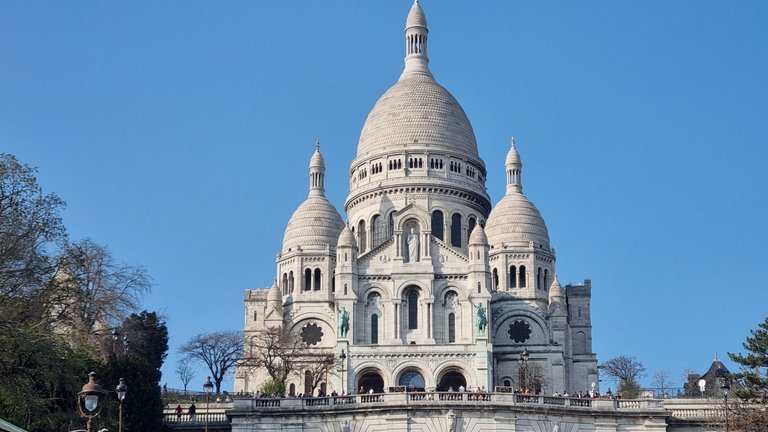 Good evening everyone
I hope you are well wherever you are in this world.
It's been a while since I've shared with you pictures from the city of love, Paris, today I miss this city and honestly I can't look alone over the pictures I took this spring, because I visited Paris then, and I decided to write a few lines about the Sacre Coeur Basilica on top of Montmartre hill, which seems to watch over Paris from above.
How did we get here?
We had our accommodation in Sartrouville from here we took the 271 bus to the end of the line and then we took the tram and then the metro to Anvers station, I must tell you that Paris has a very well set up bus, tram and metro system, we travelled in four days a lot with these means of public transport and we never encountered any problem.
The friends we stayed with in Sartrouville initially got us two bus tickets and two tram tickets, until we ended up at a metro station where we managed to get a 7-day pass that cost 10euro/person.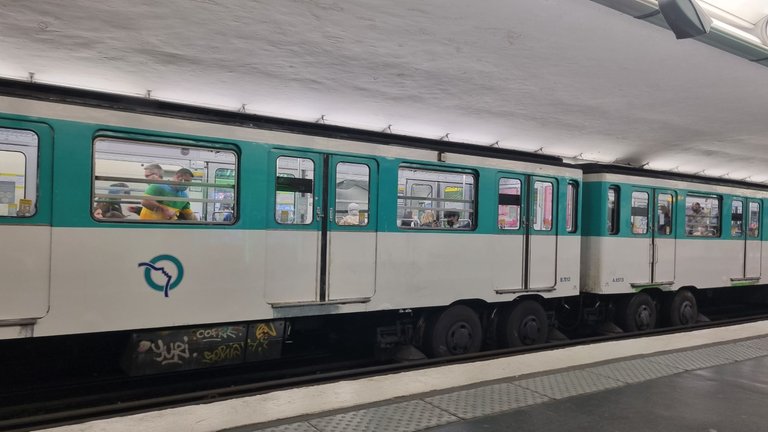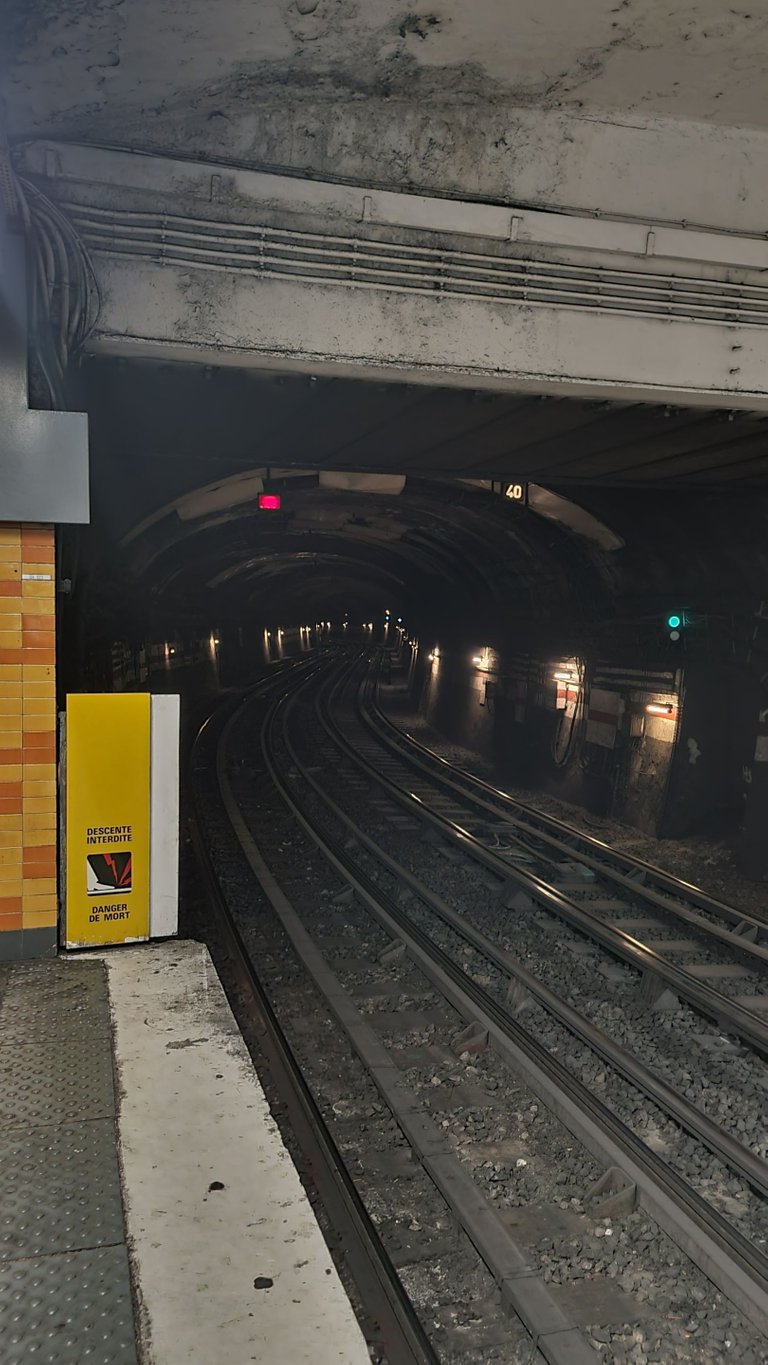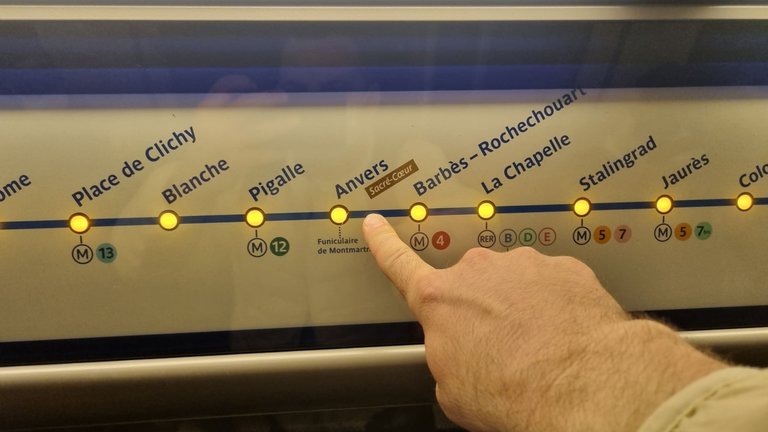 Before we left Romania we already knew that in order to get a pass for all public transport in Paris we needed a certain type of photos (I mean their size), so we went into the city and took a few photos to make sure they were enough and it was very good that we did so.
Be careful on the subways in Paris there are all kinds of dubious people who if they see that you can't manage to get a ticket or a season ticket they offer to help you, it's a big scam, for example to help you buy a ticket from the ticket machines they ask for a minimum of 10 euros when a ticket costs between 1-2euro/ticket.
I fell in love with this city from the first time which has a lot of places that you can visit and many tourist places but also has many impressive churches and the Basilica Sacre Coeur is one of them.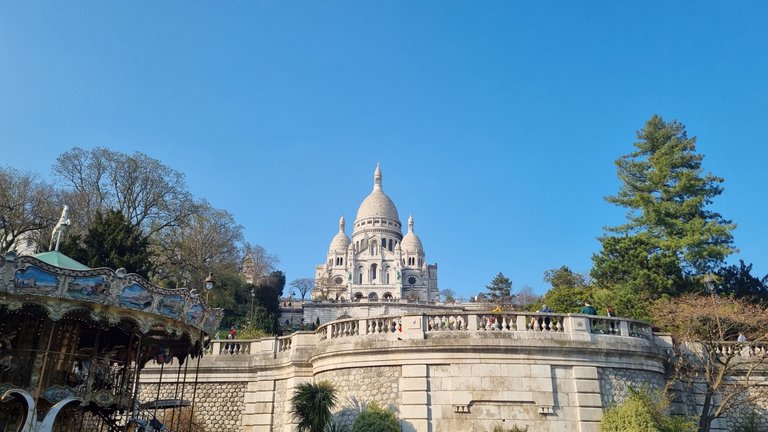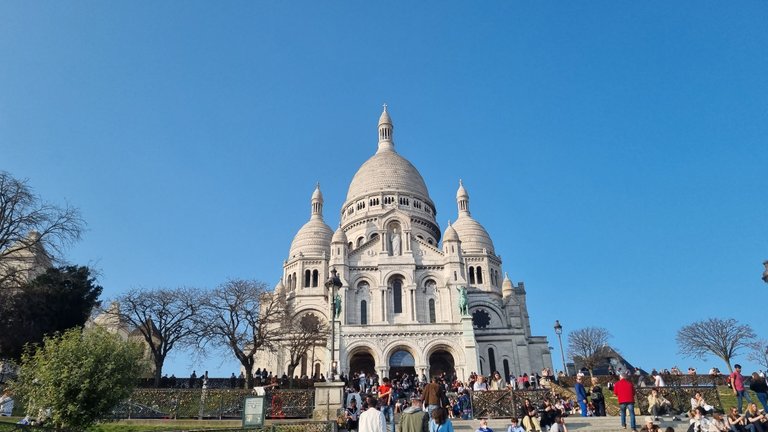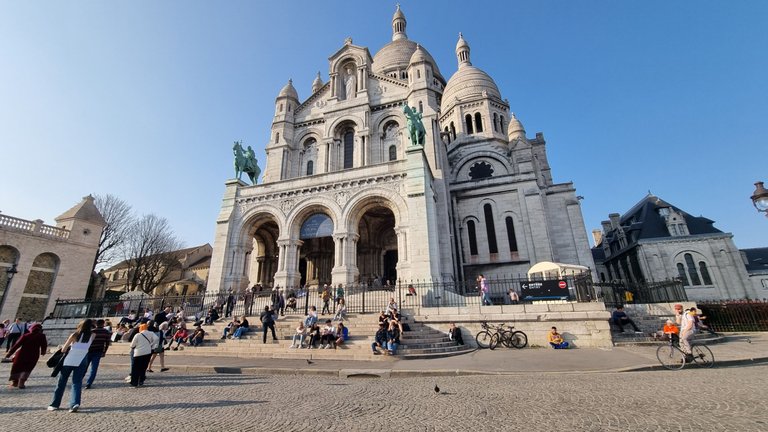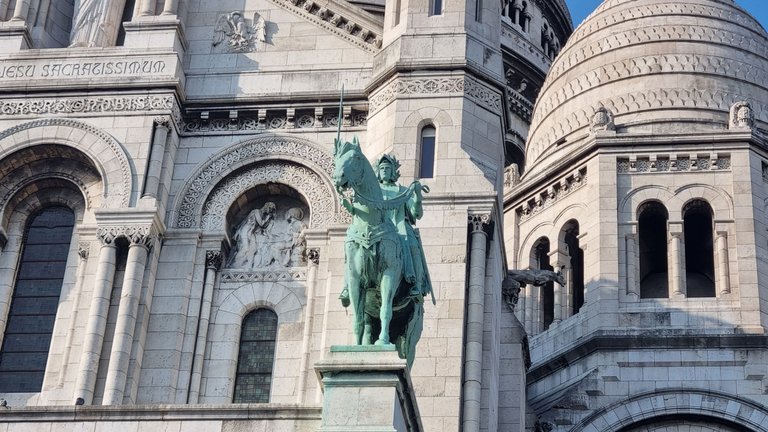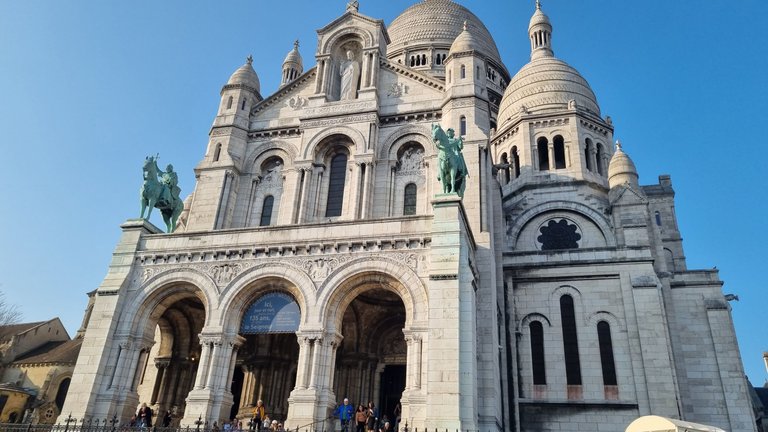 But this place welcomed us not exactly as we expected, let me tell you why, as we were walking along the beautifully paved streets with sidewalks full of terraces in front of small family businesses in this neighborhood at one point when fire rescue and police cars start passing by, being quite close to Sacre Coeur we quickly thought maybe there was some kind of threat, we had a moment where we thought whether to continue or turn back, but you don't know how the Romans are, when something happens they gather in the crowd to see what's there, that's exactly what we did, we approached to see what it was all about, we were walking around and we found out that a man in his 40s had had a heart attack, of course we didn't stay to stare but we started walking up the stairs to the basilica.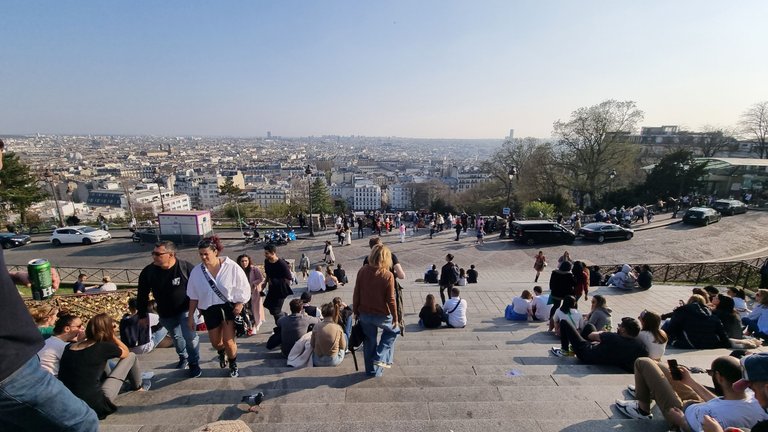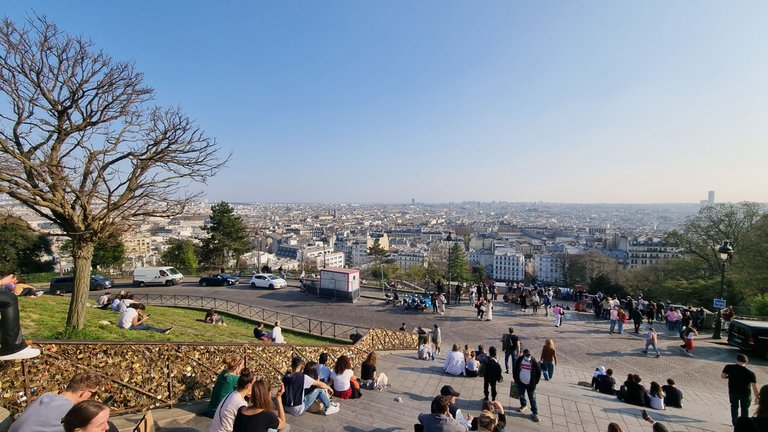 We leave behind all the craziness downstairs and approach this white stone building that seems to bewitch you as soon as you climb the stairs, as you know everything related to history and churches fascinates me.
Besides the beauty of the church another place of history is the plateau in front of the church from where you have a view of Paris and other surrounding neighborhoods (it's worth making an effort to climb up to the church just for the view it gives you), also here you will meet small souvenir shops and I recommend you to take a train ride that you take right next to the church (a train ride costs 7 / euro / person, a reasonable price for the ride).
I had a huge satisfaction when I saw so many people including on the stairs going up to the church but especially on the stairs of the church and on the plateau in front of the church, I had not seen so many people since before the pandemic, this is a good thing that shows us that we are slowly starting to get back to normal.
Standing on that plateau or wandering around looking for the best place to catch a spectacular shot you'll probably forget how big Paris is.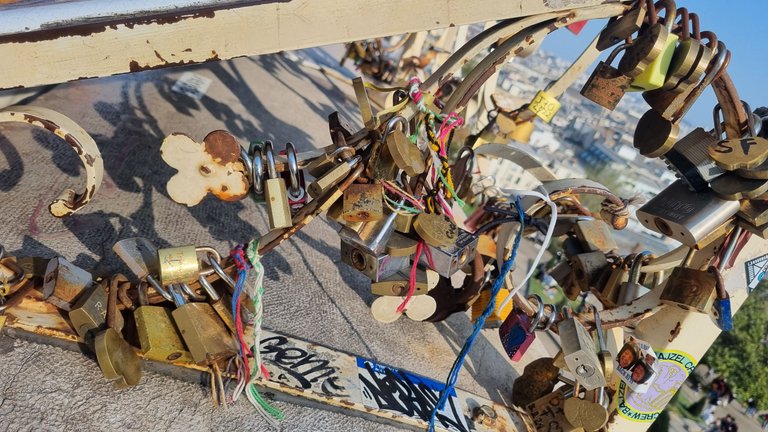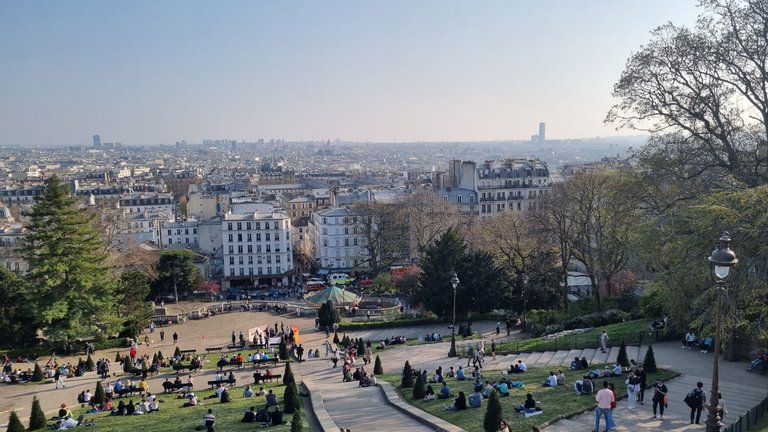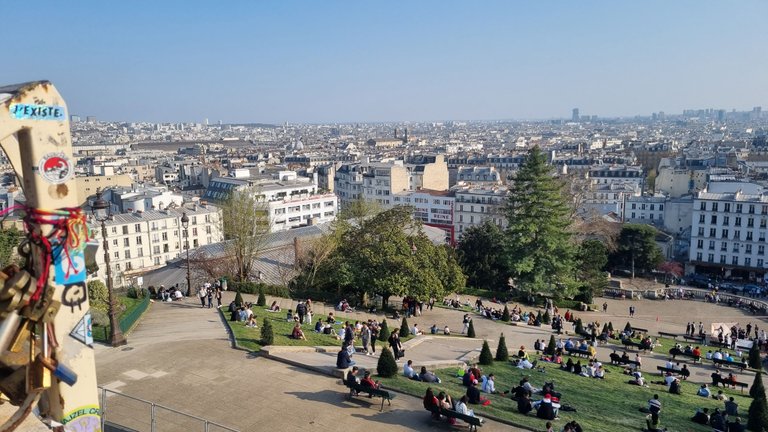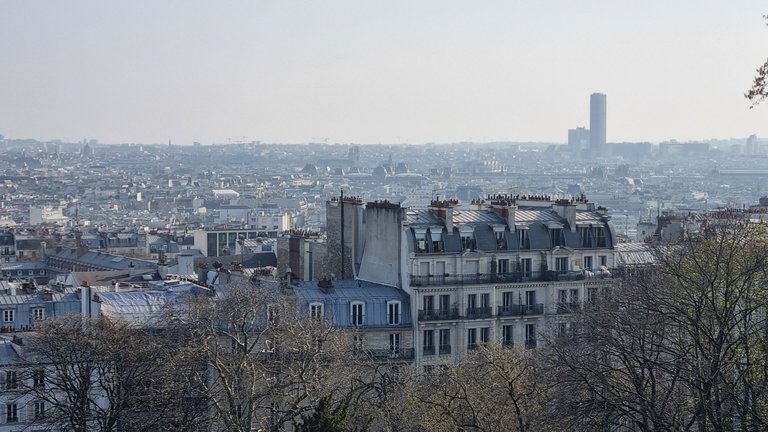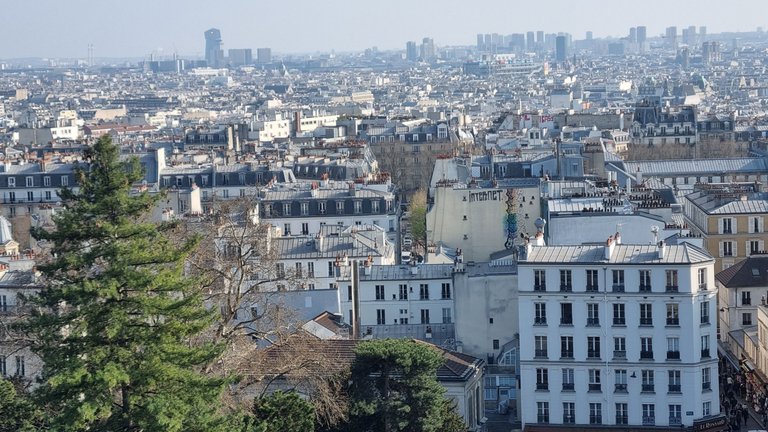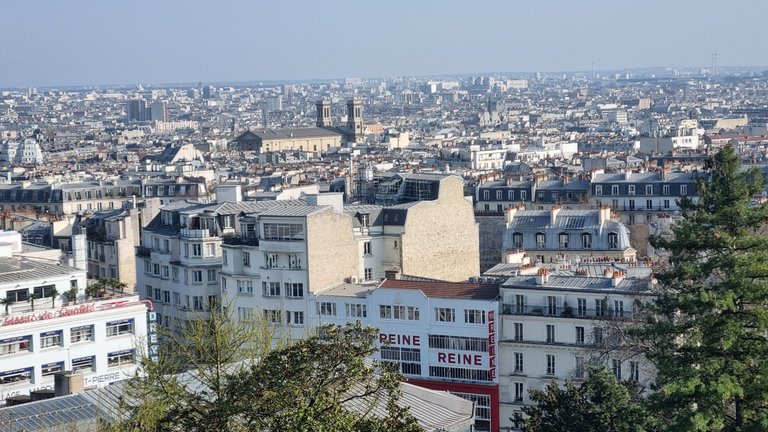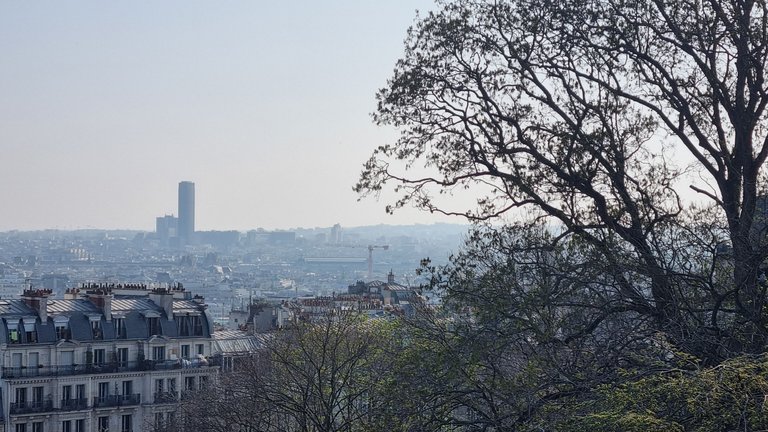 Information board where we can find the main objectives in the area.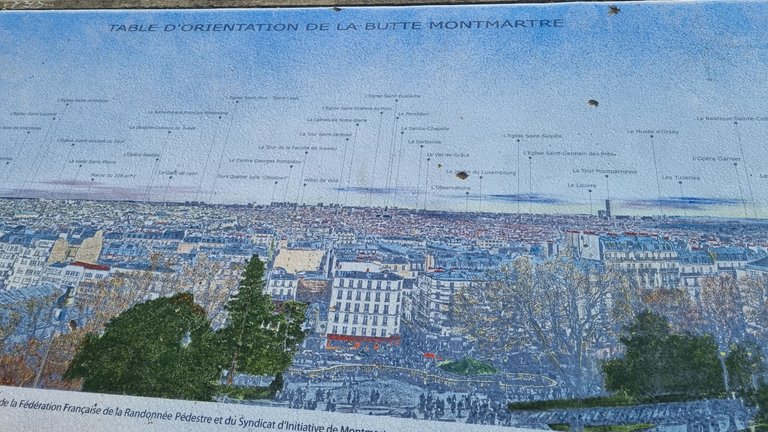 Being in the city of love, we can see the proof of love of some couples who chose to put a lock on this fence.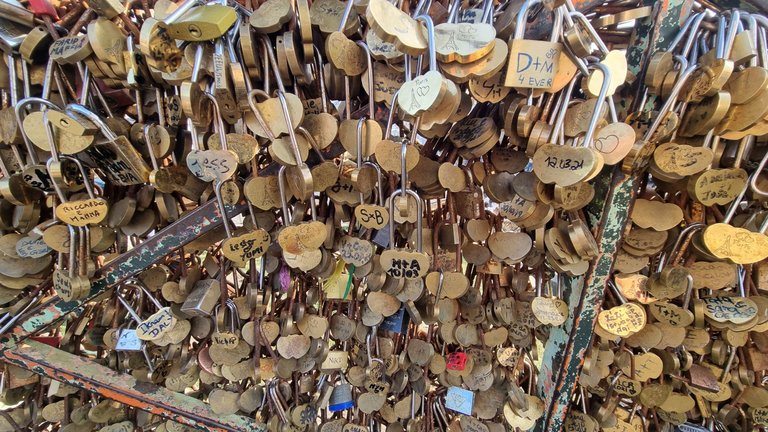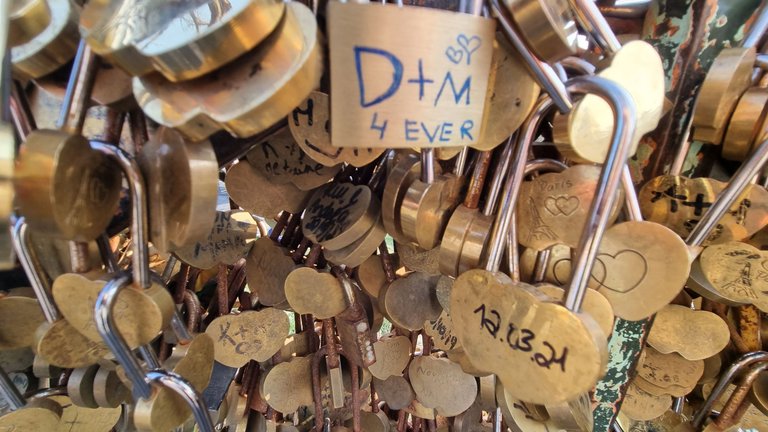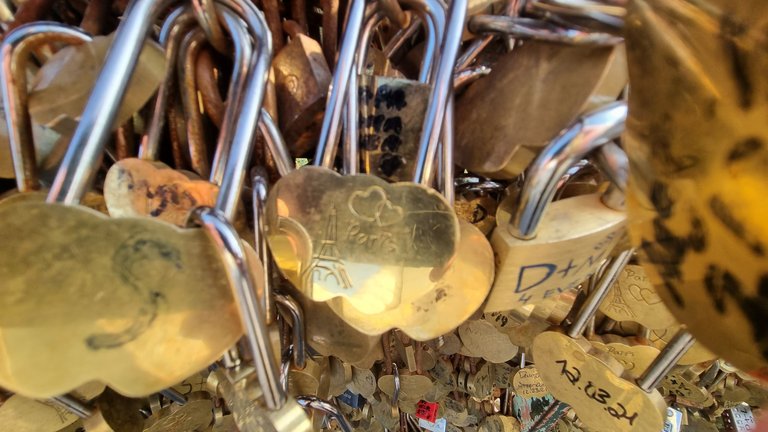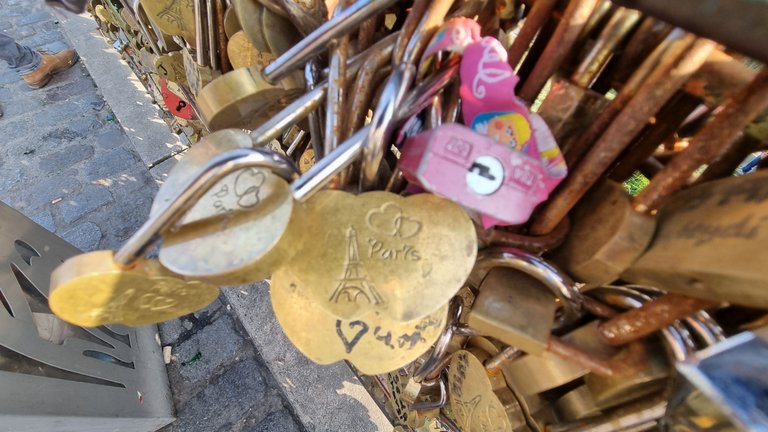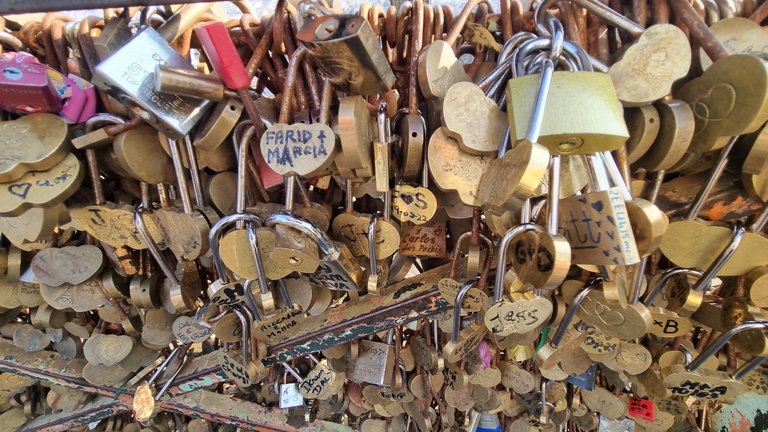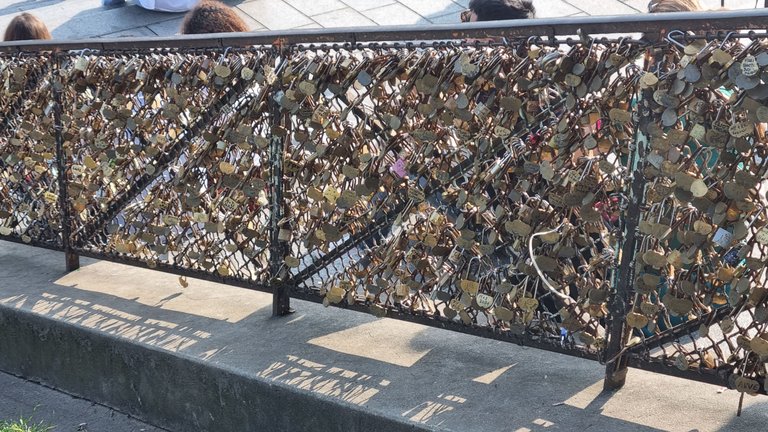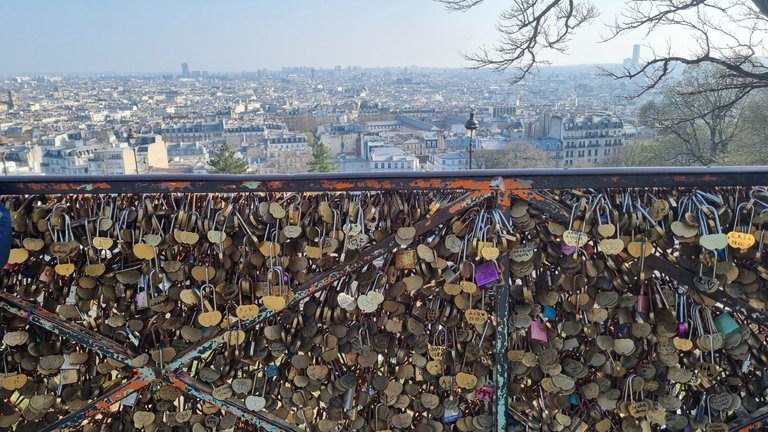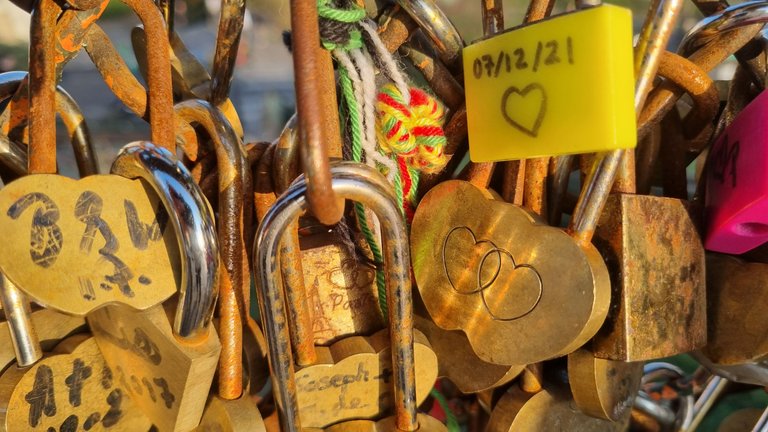 We proposed to visit the inside of the church and then take a ride on that little train to see how life goes on in this little corner of heaven.
We entered the church without paying any fee, now there is no point in describing what it looks like inside because it is like other churches spectacular, impressive are the stained glass windows (these windows fascinate me), I put my phone on silent and take a few pictures and then go out because I did not want to disturb the people who maybe came there to have a moment of peace of mind.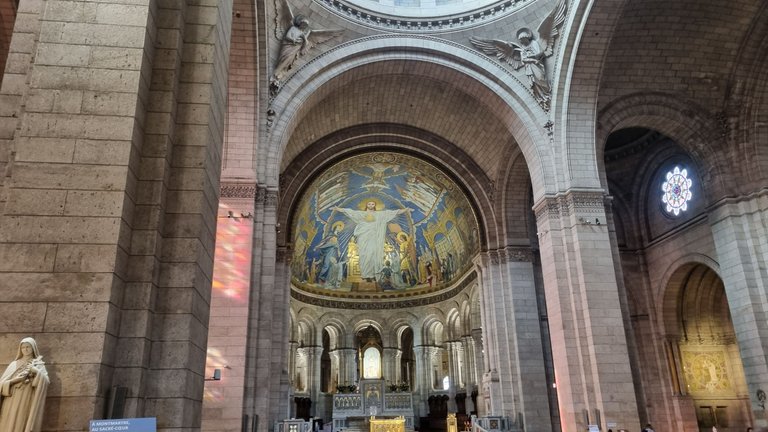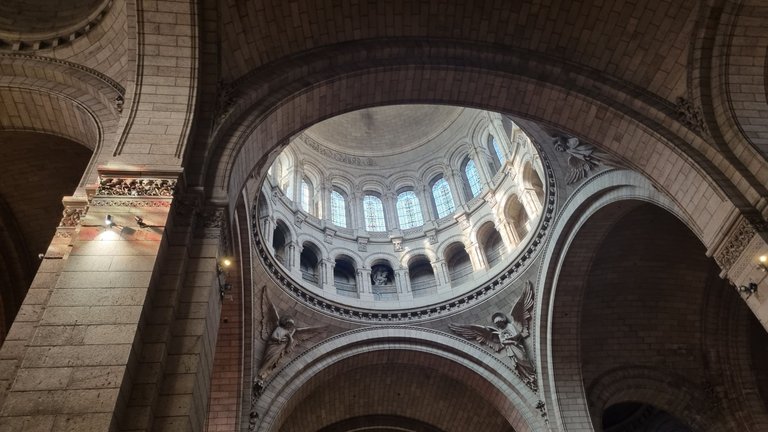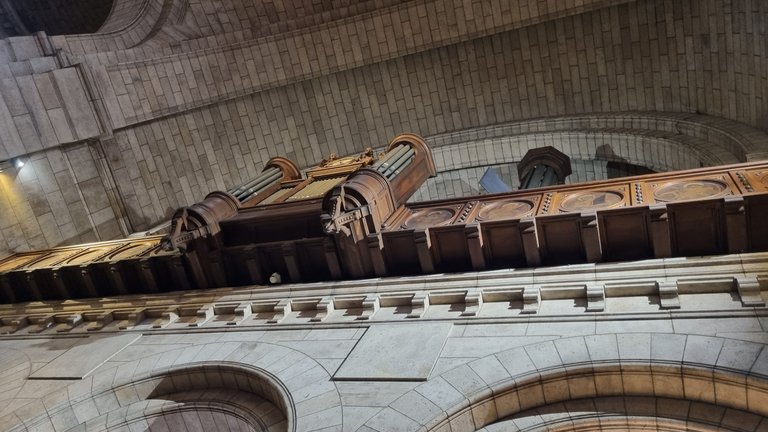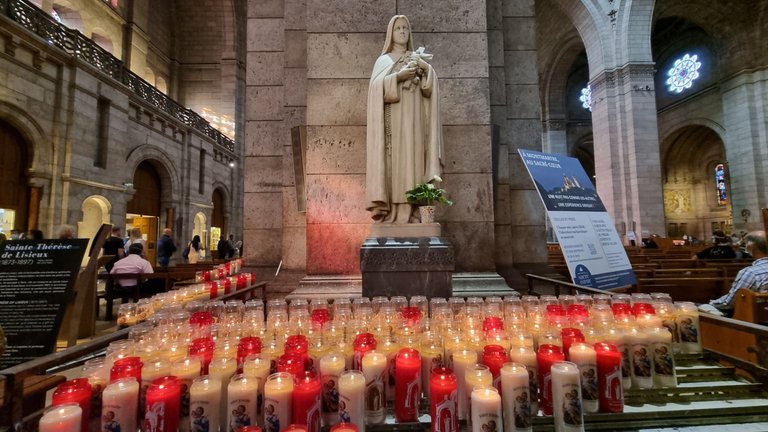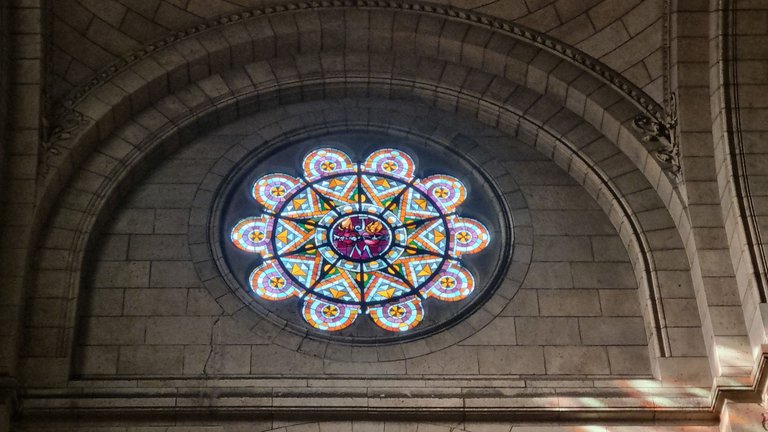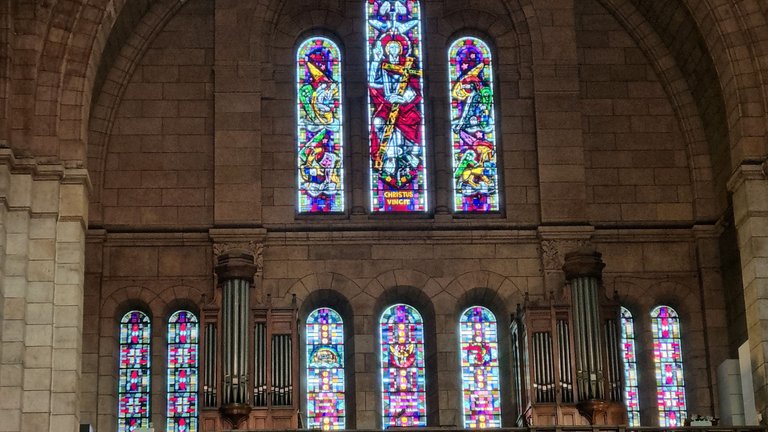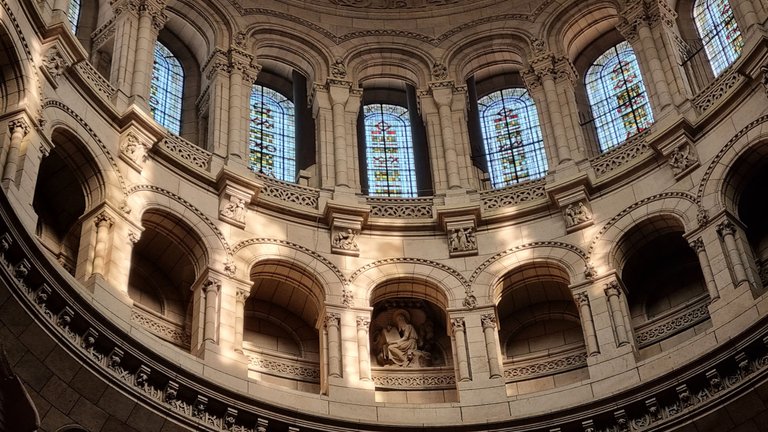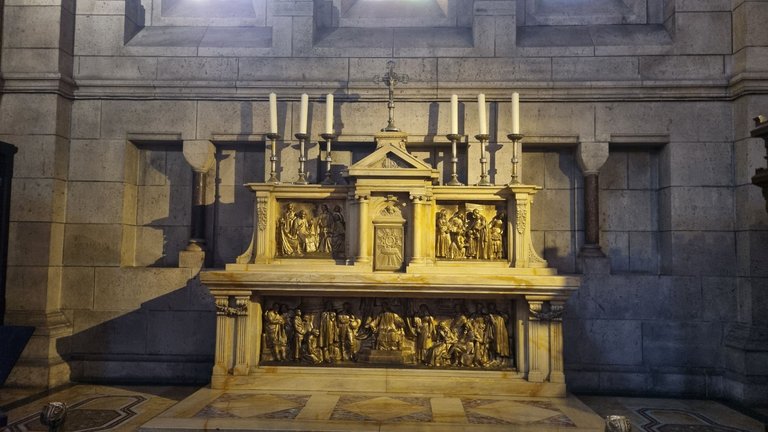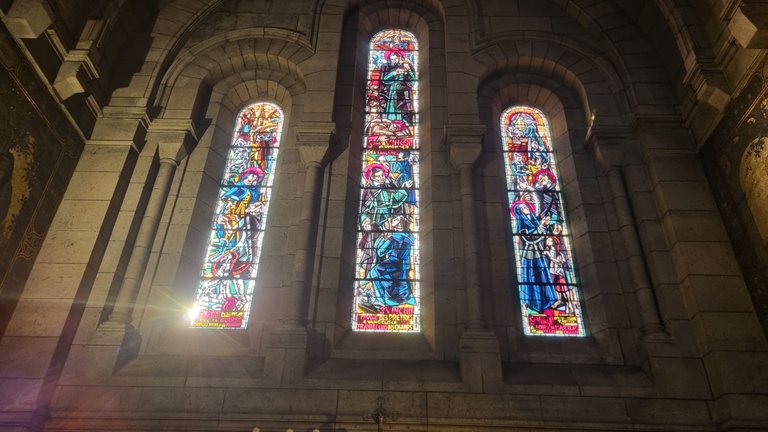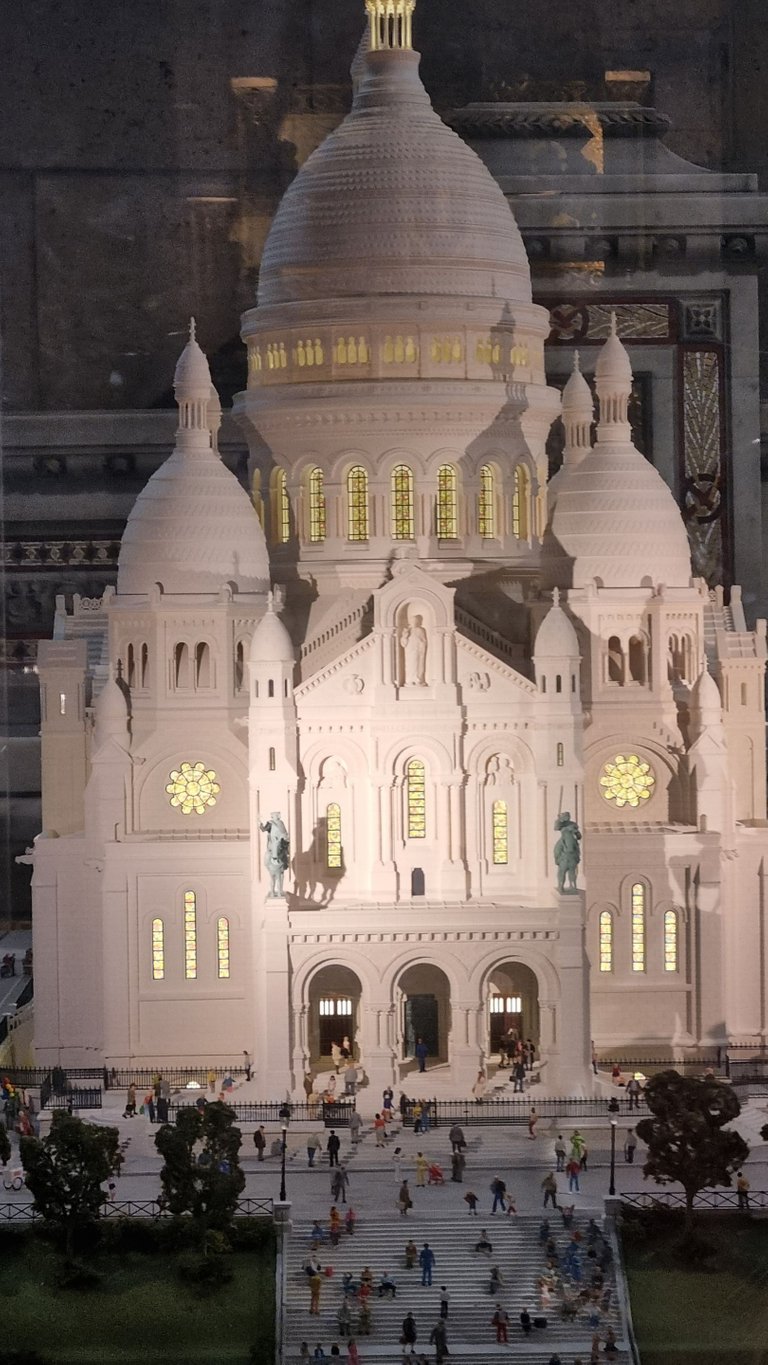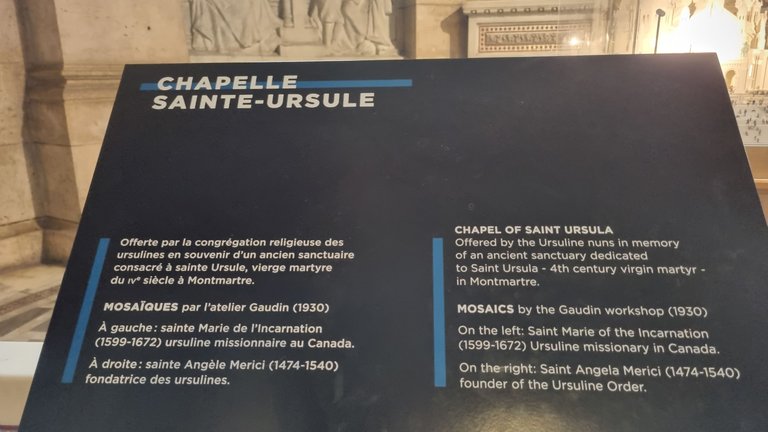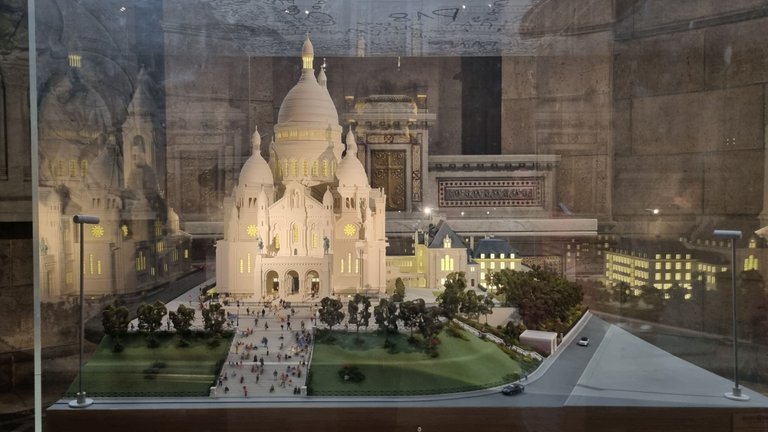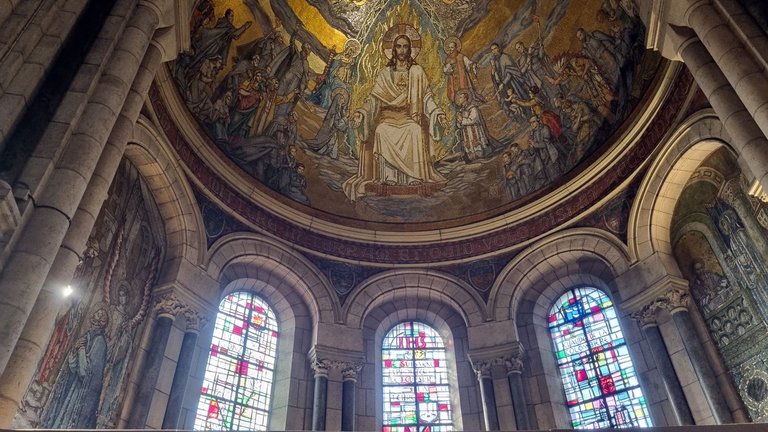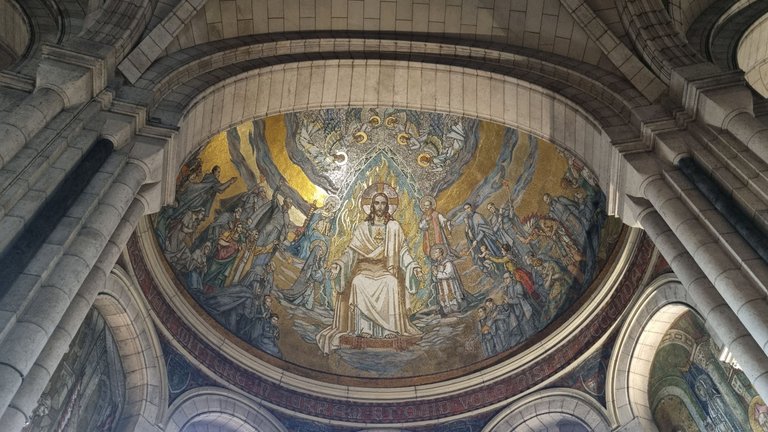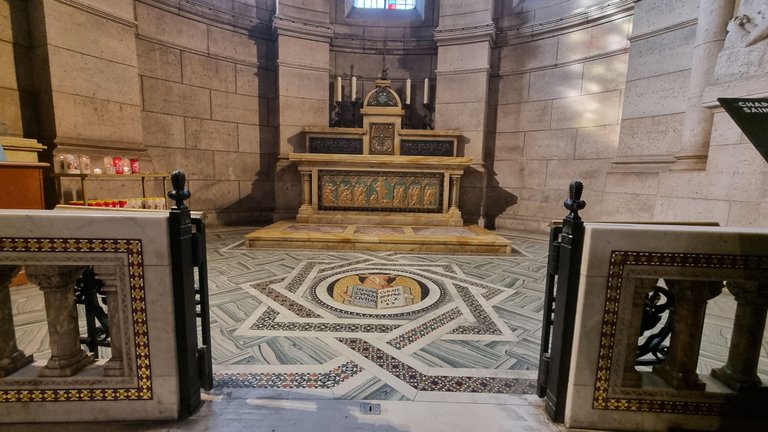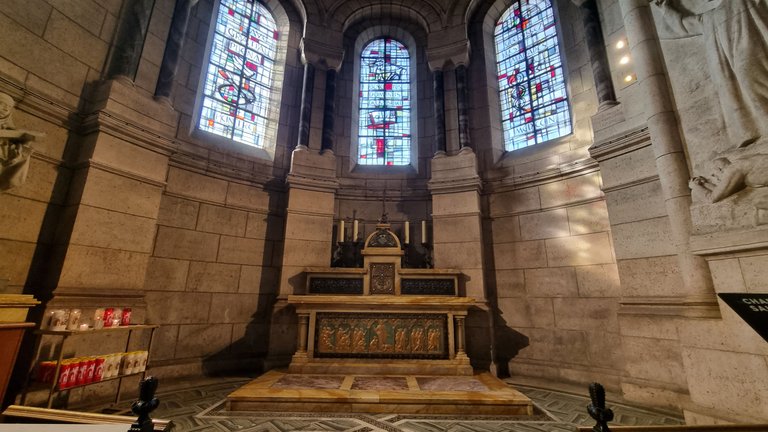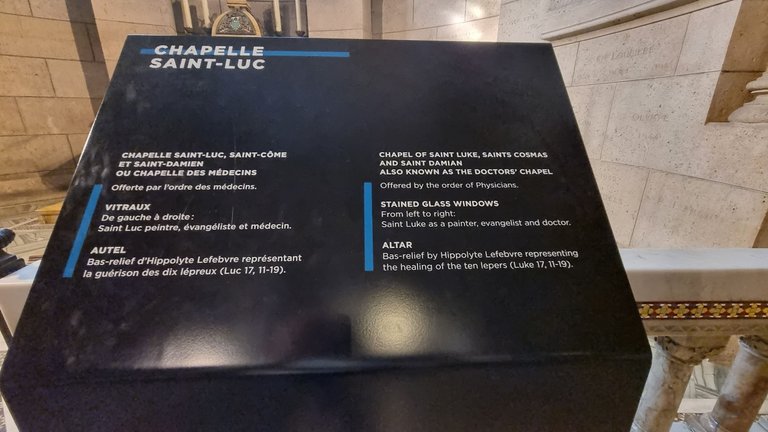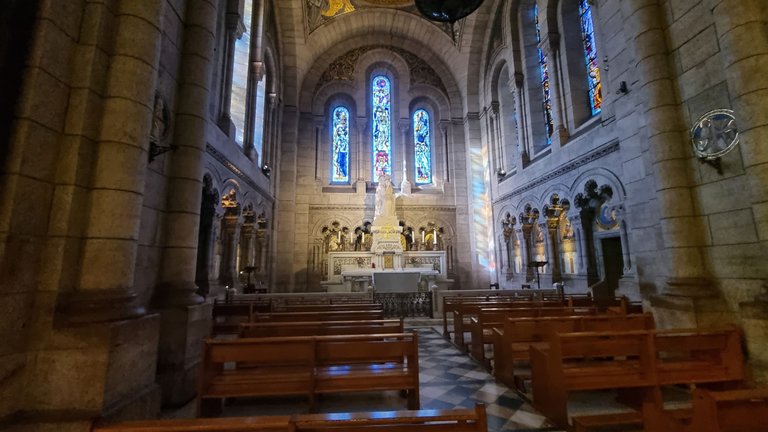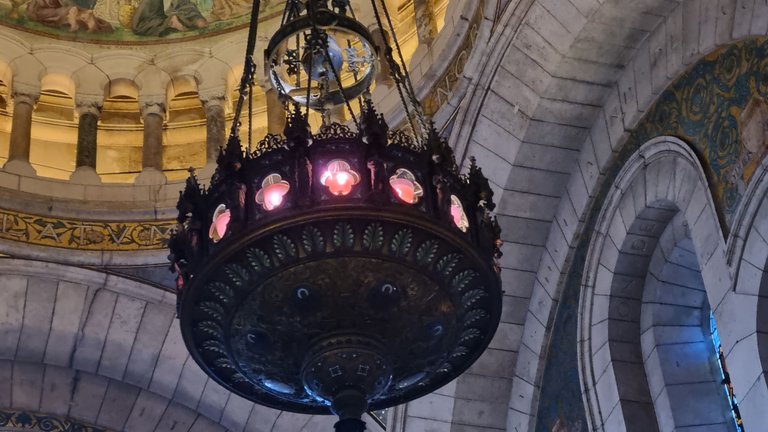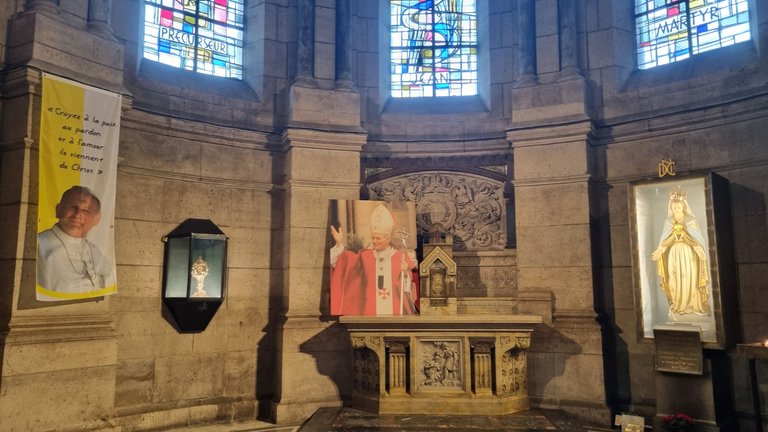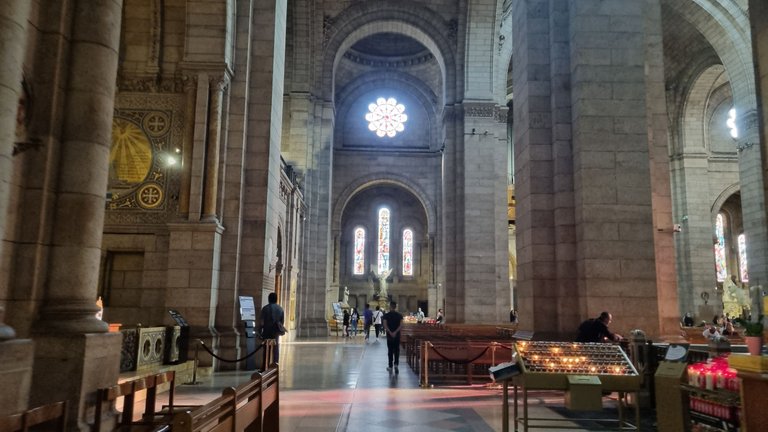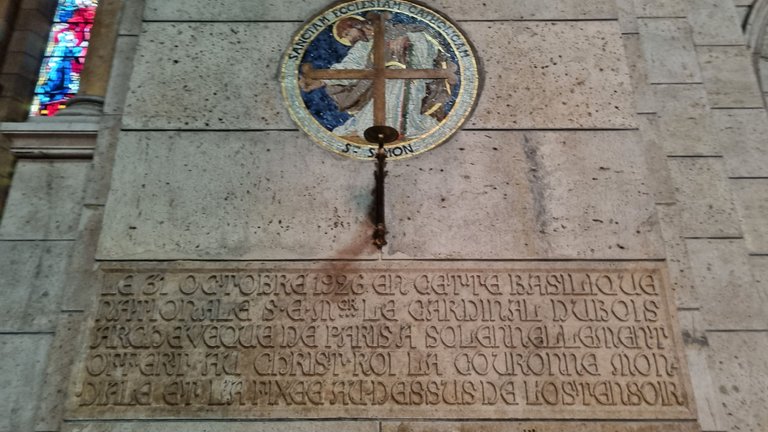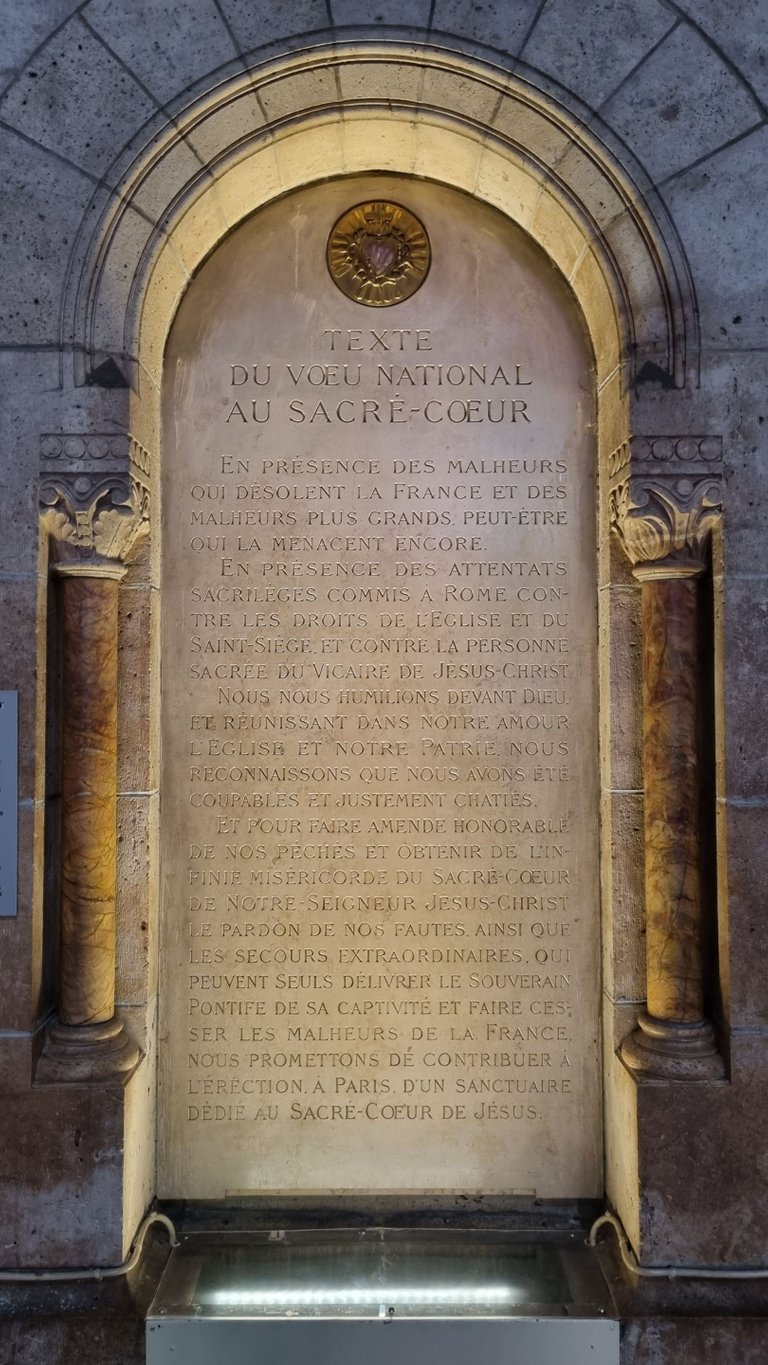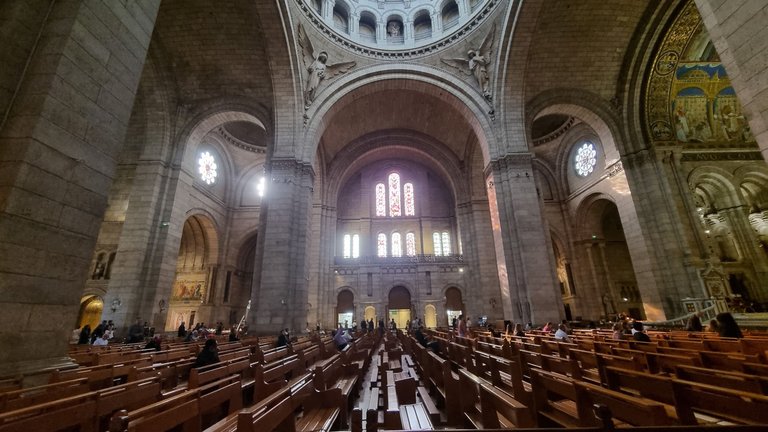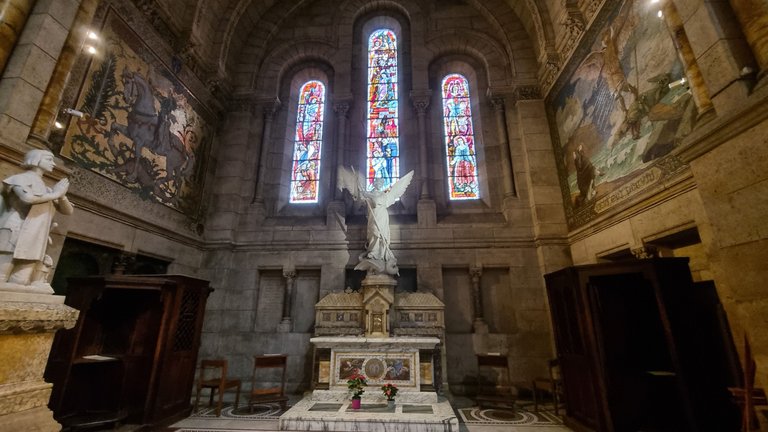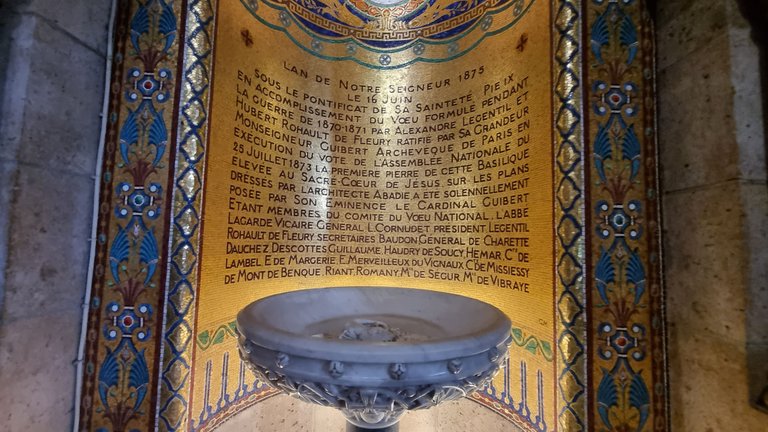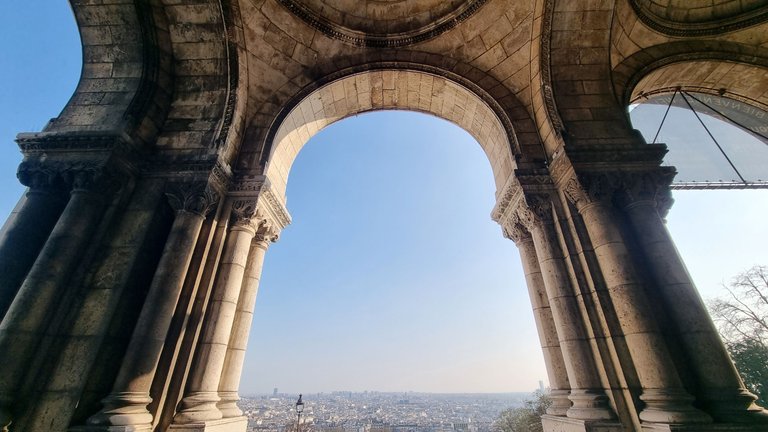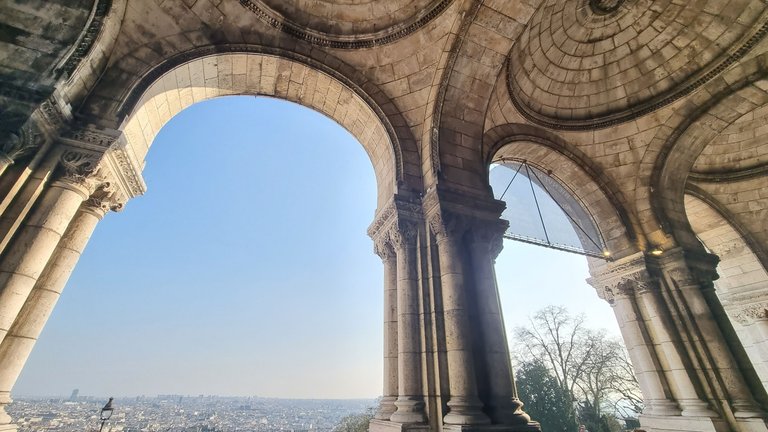 We hurry a little so as not to miss the train which was already almost full and was on its last run for the day, it is so interesting to take such a walk in which you can see the artists' quarter as you go, Montmartre is also called the artists' quarter because here the rent is low and everyone can afford to live here, on our walk we passed by the Montmartre Museum, by the Montmartre cemetery and especially by those terraces on the sidewalks that I wrote a few lines above.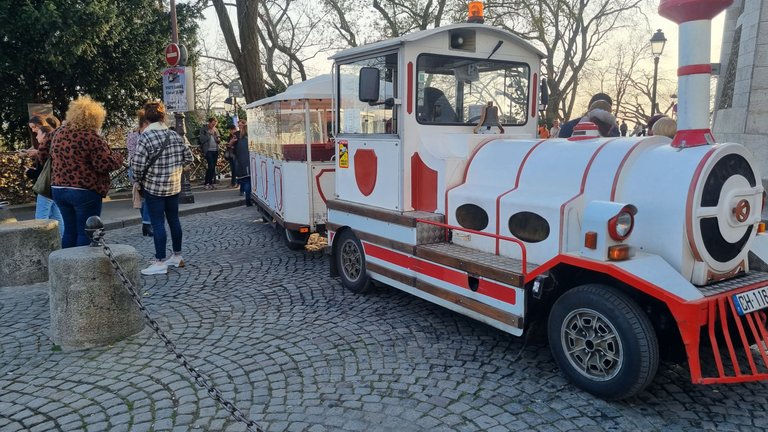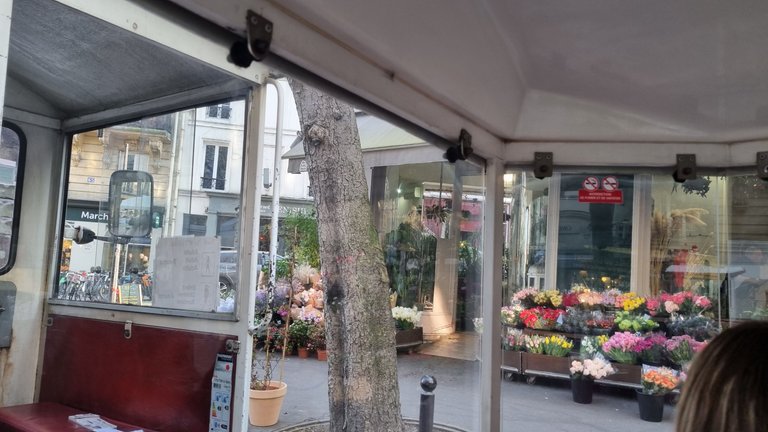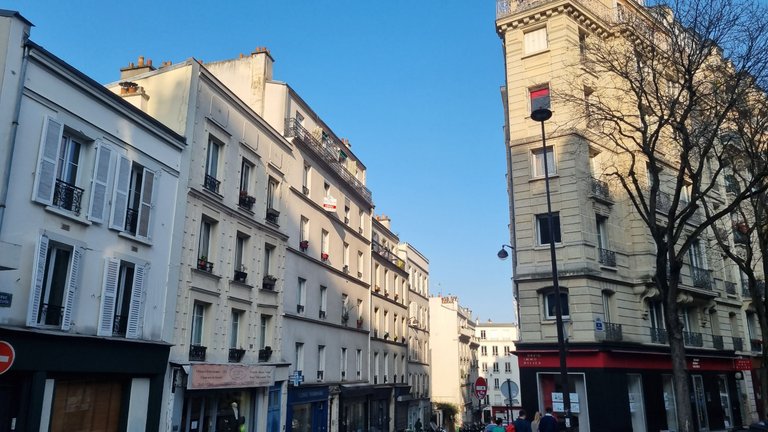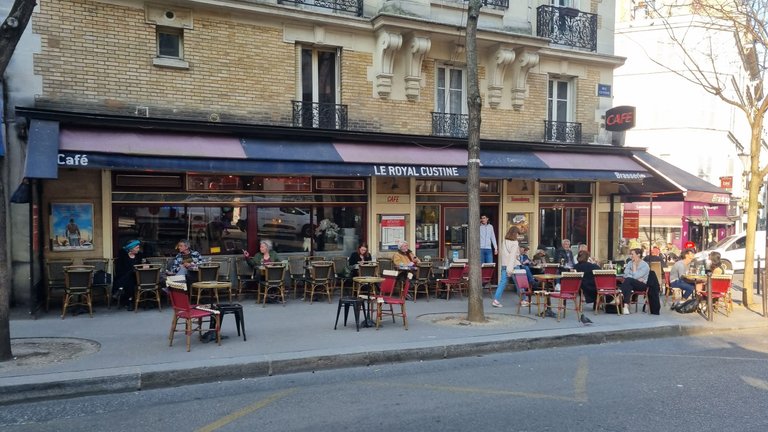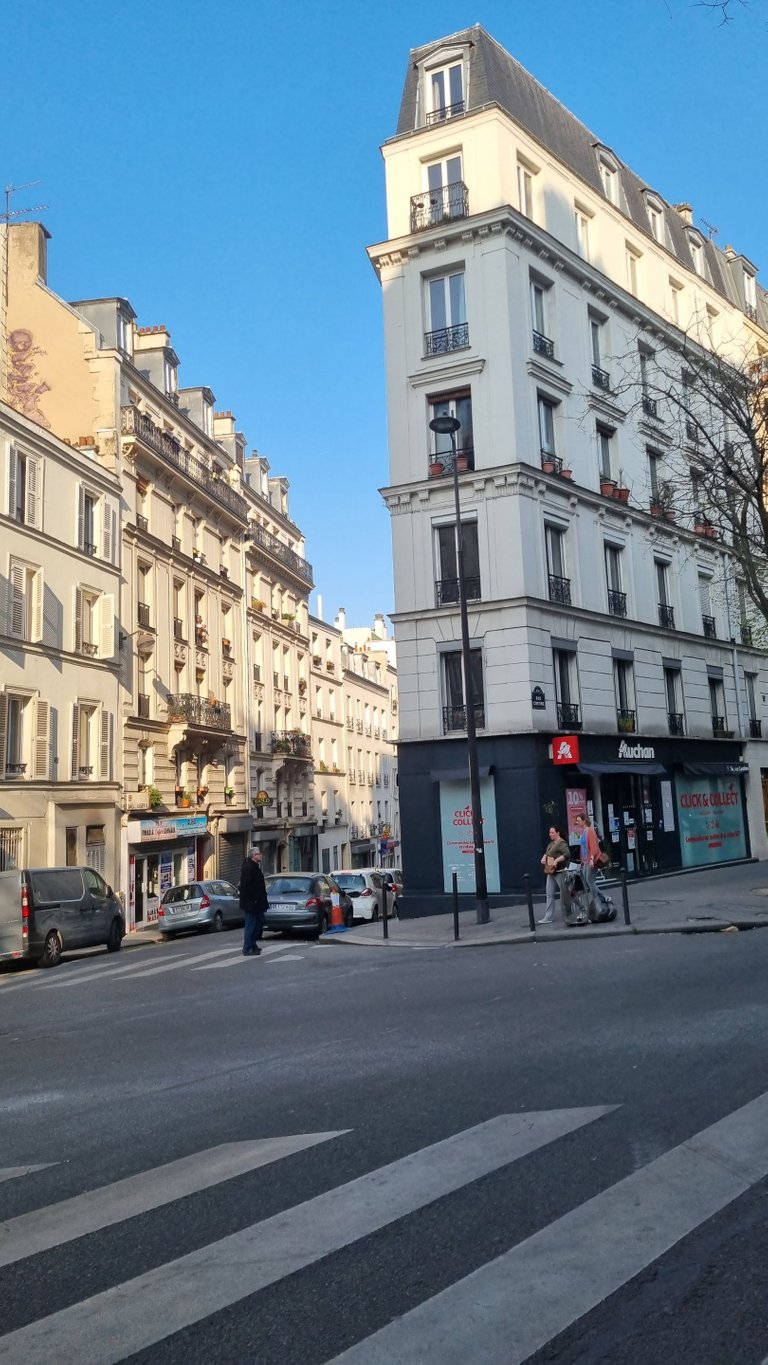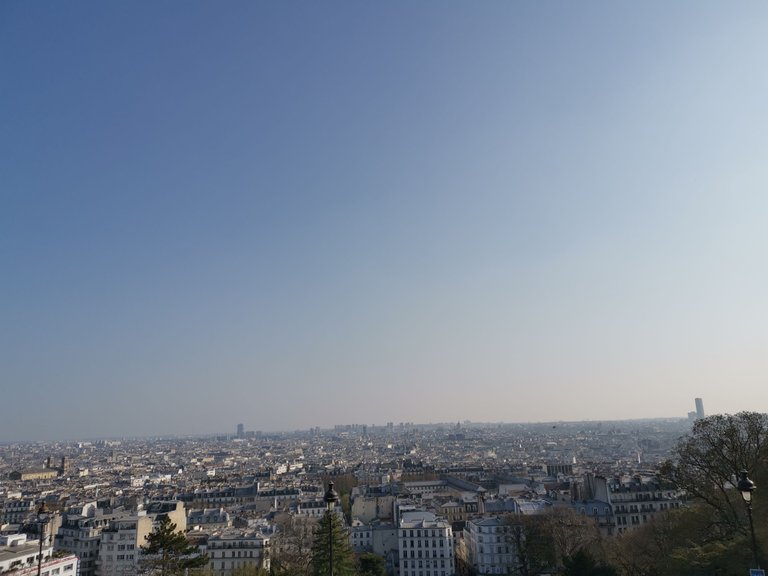 If you don't like to visit a very crowded place, you can visit it in the evening when it is not so crowded.
If you liked what you saw and read here please don't forget to give a LiKe, Follow, reBlog or a Comment, for all this I thank you, and until the next post I say goodbye.
P.S. The attached pictures you have just seen are taken by me with my mobile phone, and the text is also designed by me.
Yours @triplug!
---
---