A few canyon favorites
Below are three favorite images from photographing local canyons this year. Hopefully you like green!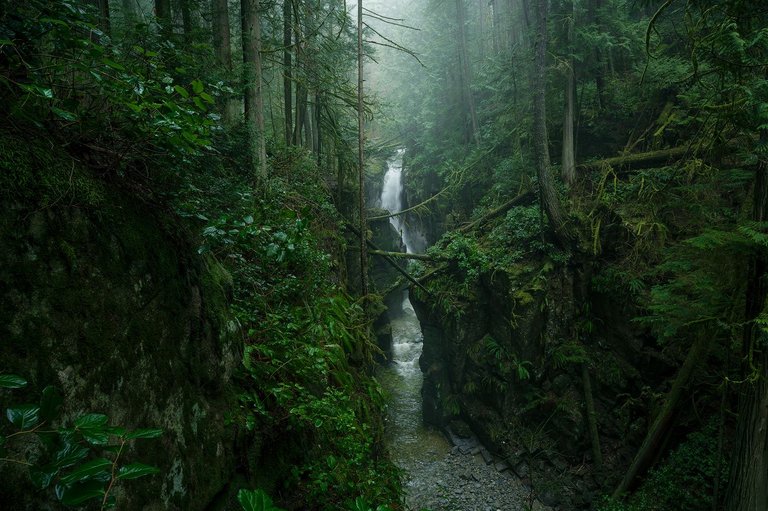 The View
This is a composition I've been playing around with for a few years. It's a fairly obvious shot when you visit the location, so I think it really benefits from nice conditions, like heavy fog. I think I've finally settled on one that I like... Although the lone, skinny tree still distracts me somewhat.
Image settings: 20mm, f/10, 1/10s, ISO 200
---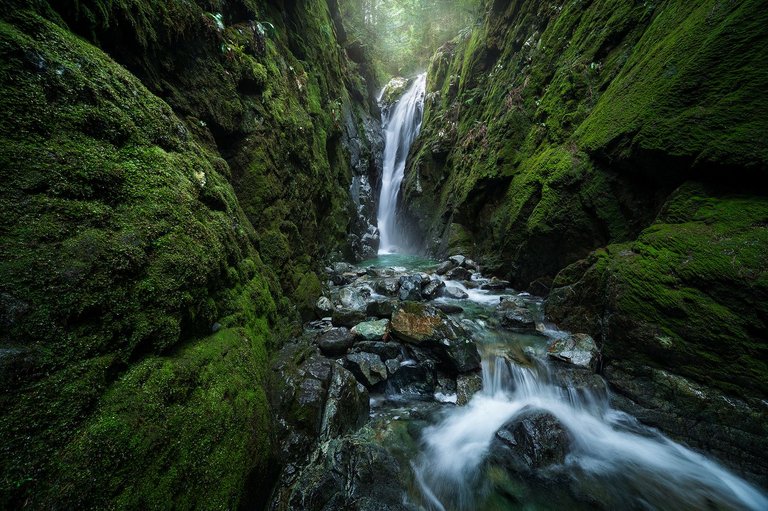 Canyon Song
I shot this while testing a pre-release lens for Venus Optics and it's one of my widest portfolio shots at 12mm! I'm often hesitant to shoot ultra wide in the forest because it can pull too much sky into the image. However, this was a fairly narrow canyon with incredible textures everywhere so it worked quite well!
Image settings: 12mm, f/13, 1/4s, ISO 200
---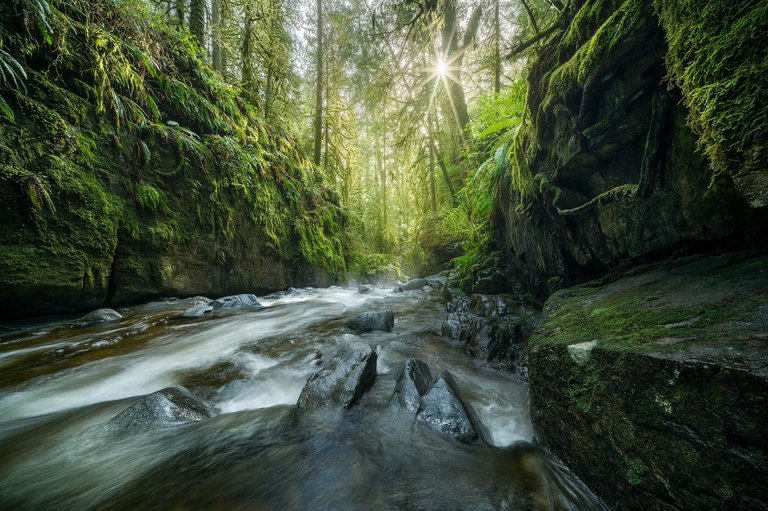 Verdurous
Another image I created while testing the aforementioned lens. Also shot at 12mm, the big difference here is that I actually brought in some sky. Typically on a sunny day this is something you'd want to avoid, but there is one thing you can do to make it work quite well: incorporate the sun and diffraction spikes! And just like with the previous image, there was a ton of beautiful texture to pull in and incorporate.
Image settings: 12mm, f/13, 0.6s, ISO 100
An additional exposure was blended in for dynamic range.
---
If you liked these photos, let me know which is your favorite and don't hesitate to let me know if you have any questions!
---
Find me elsewhere on the web:

$5 editing tutorials - use code BLACKFRIDAY22 at checkout!
Tutorials: https://tristantodd.gumroad.com
Website: https://www.tristantodd.photography/
Twitter: https://twitter.com/tristan_todd_
IG: https://www.instagram.com/tristan.todd/
---
---