Atmospheric days in the forest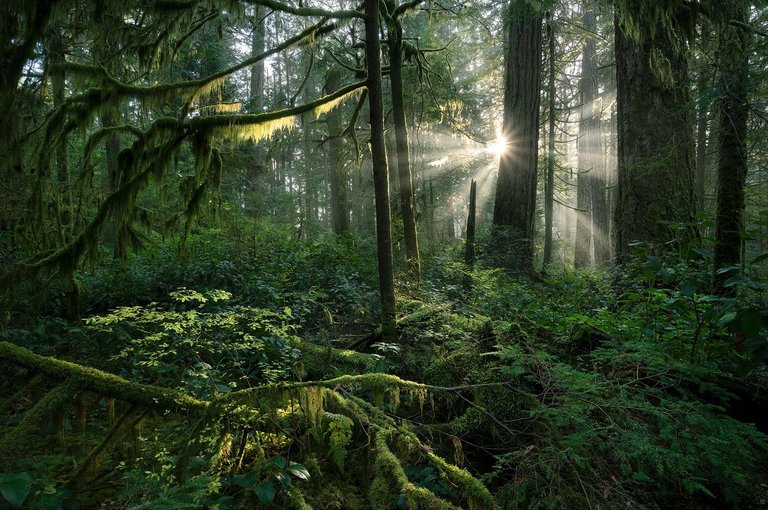 Lately we have had lots of cold, foggy nights and clear days. I had been hoping for the fog to stick around during the day, and although that didn't happen, there was enough moisture left around to create some great atmosphere! This first image is a four exposure blend for dynamic range, focus range and to bring in a (somewhat) nicer sunstar.
Base image settings: 20mm, f/13, 1/5s, ISO 200
---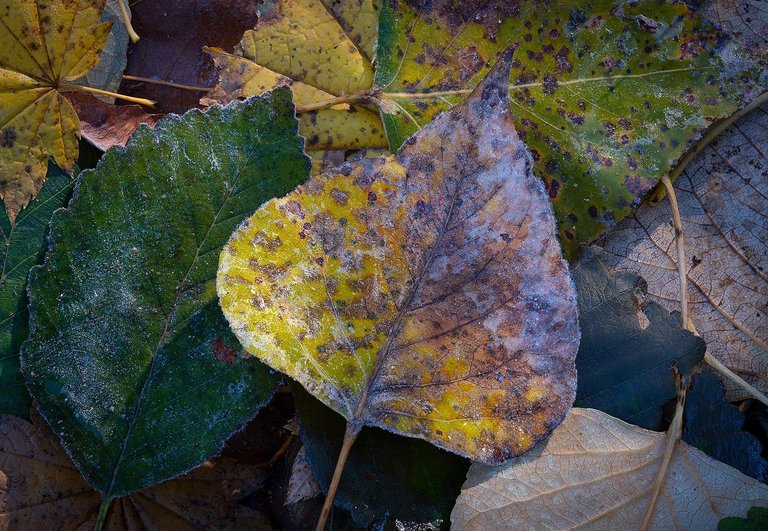 Along with the fog, temperatures have been dipping into the negatives and creating lots of frost. In this section of the forest the ground is completely covered in beautiful fallen leaves, in varying states of decay. The smell is amazing! Some of them were frosty, so I chose a few favorites and arranged them in a way that looked pleasing. The sun was breaking through the canopy at the same time, providing some beautiful directional light. If you look closely enough you can actually see a micro diffraction spike in the bottom right of the main leaf!
Single exposure. Image settings: 200mm, f/16, 5s, ISO 100
---
For now these are the only two images I've finished editing from my two recent outings. I shot around 1000 total and will hopefully have more to share soon! I'm curious if people prefer the grand, wide scene or the more intimate detail of the fallen leaves.
Let me know if you have any questions!
---
Find me elsewhere on the web:

Website: https://www.tristantodd.photography/
Twitter: https://twitter.com/tristan_todd_
IG: https://www.instagram.com/tristan.todd/

Want to watch me edit my photos? Check out my Patreon!
https://www.patreon.com/tristantodd
---
---