One of my favorite shots from the summer, "Moraine Lake"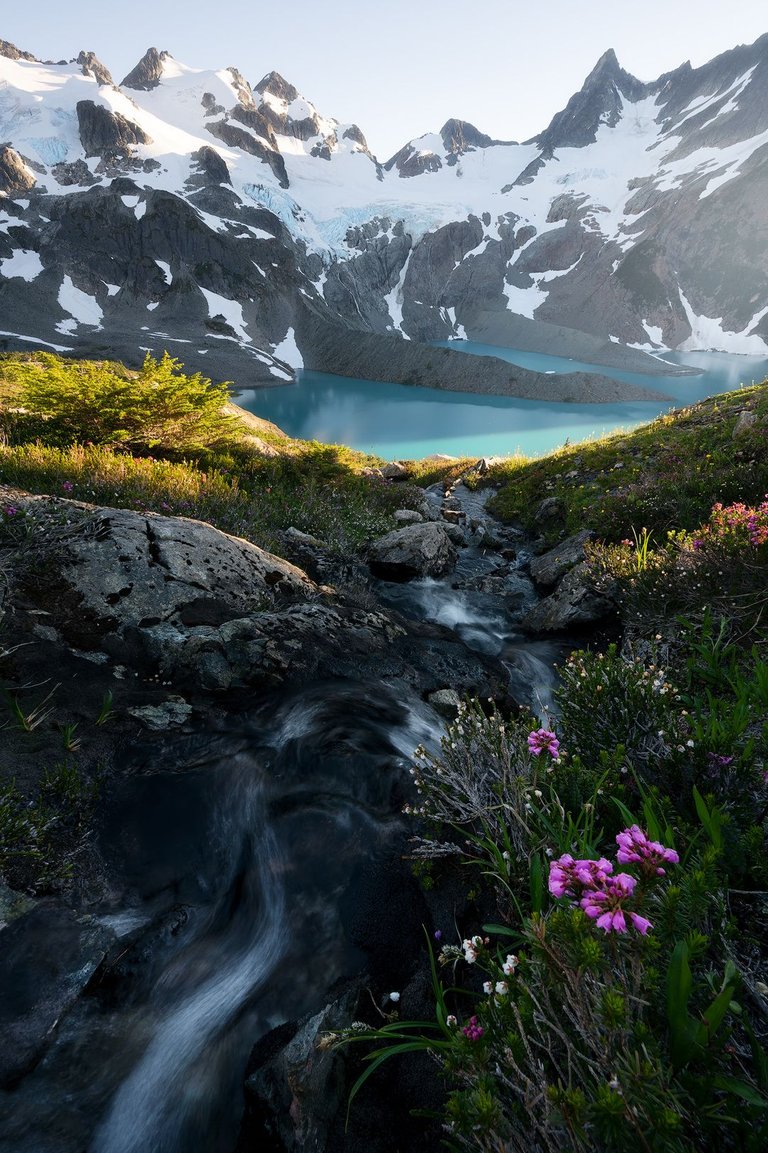 No, not the famous Moraine Lake you're probably thinking of! I decided to have fun with the name with this one because it's a lake with lateral moraines in it. :)
The post-processing for this one required a bit more effort than usual. It's a time blend and a focus stack. Here are the two primary images I blended: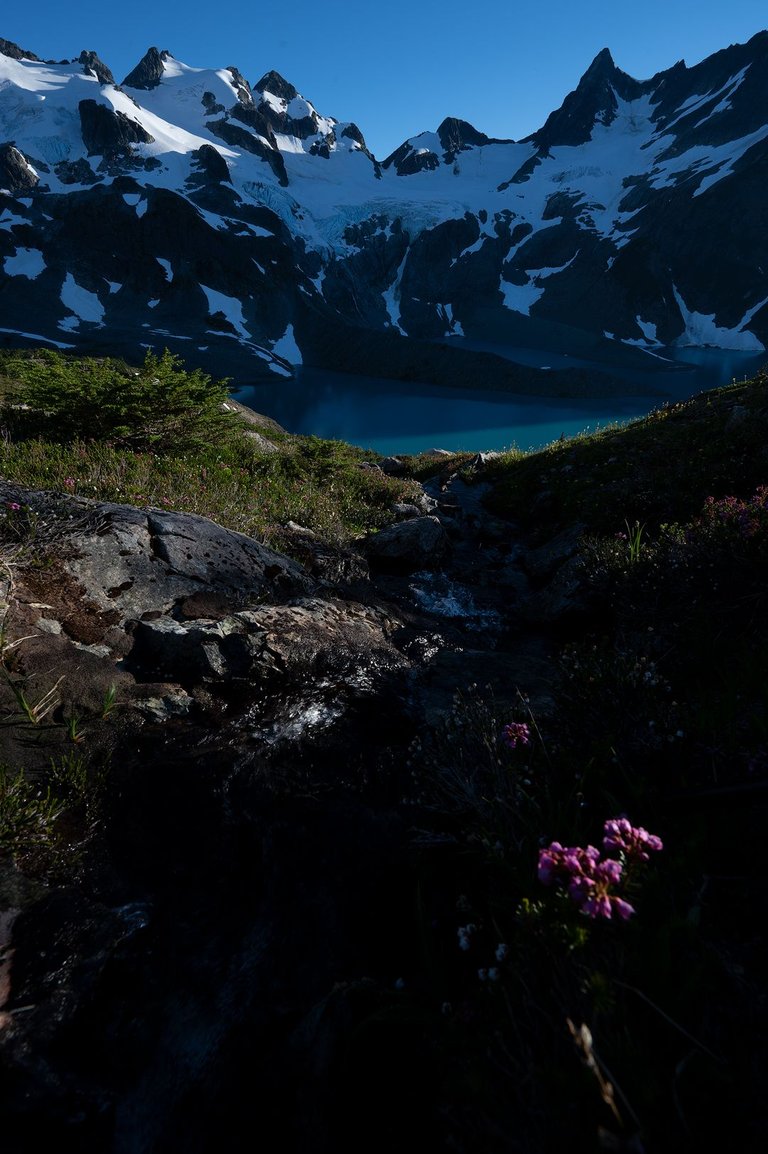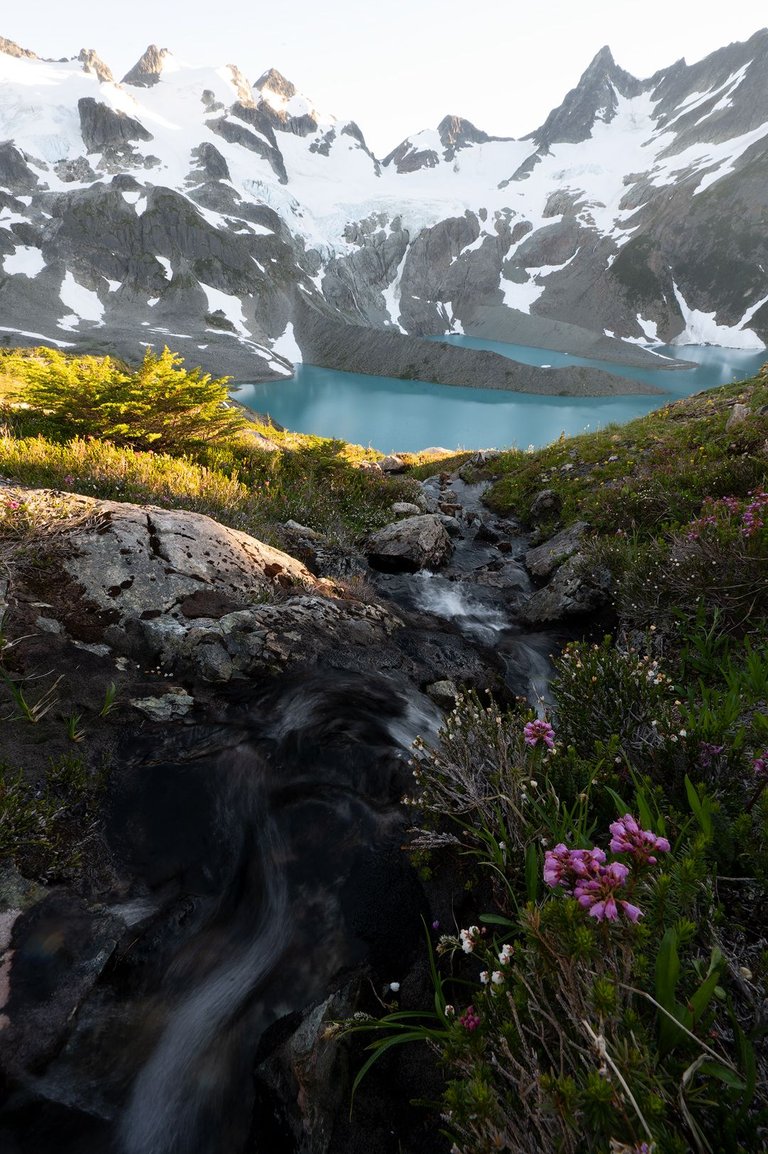 I wanted most of the foreground in shade with softer light, but unfortunately by then the nice light was gone from the lake. Doing a time blend allowed me to make the image how I envisioned the final result in my mind: the beautiful light on the lake, soft foreground light with most of it in shade and a longer exposure for the stream. Other edits include removing distracting elements, dodging and burning, targeted saturation increases and a bit of the Orton effect.
Image settings were f/11, 1/100s, ISO 100 for the lake and mountains. For the foreground I used f/22, ISO 320 and a much slower shutter speed of 1/8s. The entire image was shot at 14mm, no focal length blending or mountains stretching!
I hope you all enjoyed this image and a brief insight into the post-processing. Let me know if you have any questions!
---
Find me elsewhere on the web:

Website: https://www.tristantodd.photography/
Twitter: https://twitter.com/tristan_todd_
IG: https://www.instagram.com/tristan.todd/

Want to watch me edit my photos? Check out my Patreon!
https://www.patreon.com/tristantodd
---
---