Portraits of mountains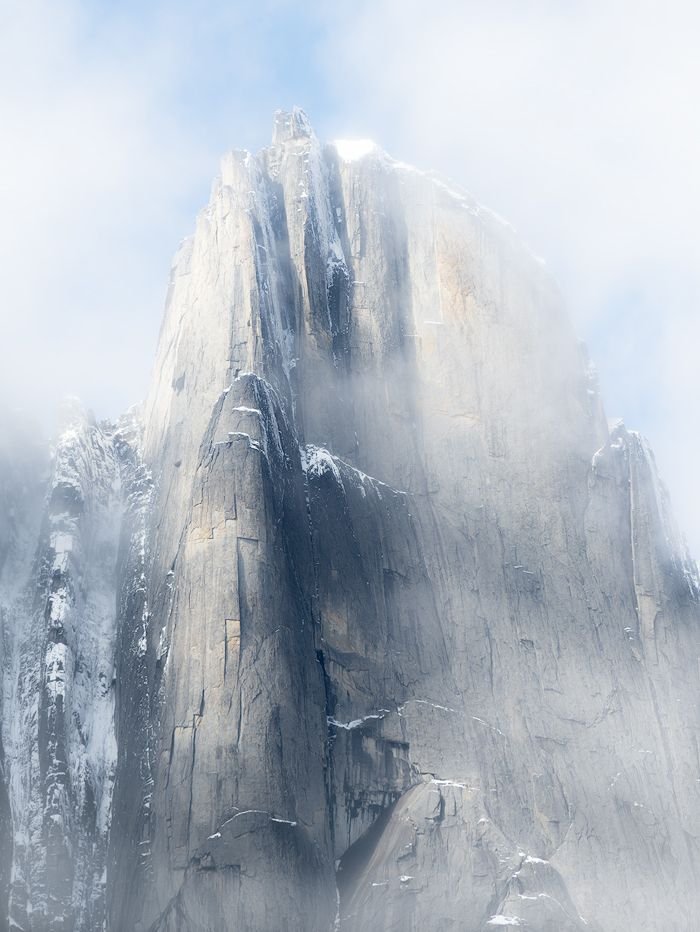 I visited these mountains in September and am still picking through my photos and finding things to edit. With over 2,000 photos taken, it was a productive adventure to say the least! These walls of granite are famous for their world class rock climbing opportunities. I personally have no interest in that and have no problem simply observing from below.
Lately I've been playing around with high key edits. I've been itching to shoot some close up mountain photos where such a style would work, so I was quite happy when I came across these two in my Lightroom library.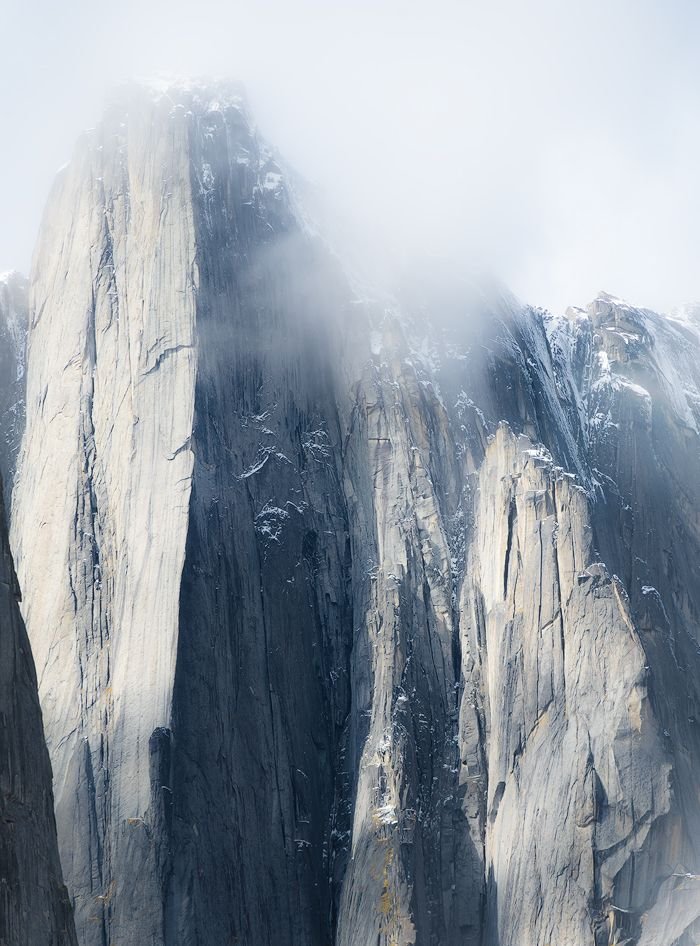 For me I think the most beautiful thing about high key is how it allows you to mute distracting details without having to do any long and painstaking edits. In these particular images it really draws focus to the side illuminated mountain faces and keeps the eye from becoming stuck in the shadowed areas, which was a problem before I edited them. I also painted in a bit of my own clouds in the distracting areas of these images, which increased the dreamy feel and further minimized the distracting zones.
Both photos are shot with the following settings:
200mm, f/8, 1/500s, ISO 200
And for anyone curious, here is the before image for the first photo!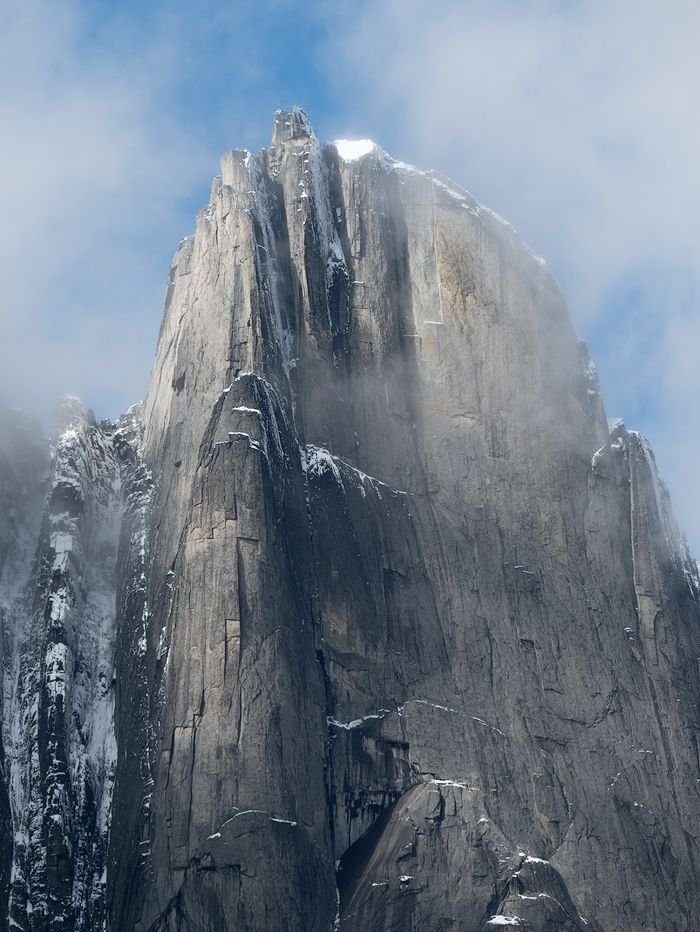 If you have any questions don't hesitate to ask!
---
Find me elsewhere on the web:

Tutorials: tristantodd.gumroad.com
Website: tristantodd.photography
Twitter: twitter.com/tristan_todd_
IG: instagram.com/tristan.todd
---
---