Sunrise in the heart of British Columbia's Coast Mountains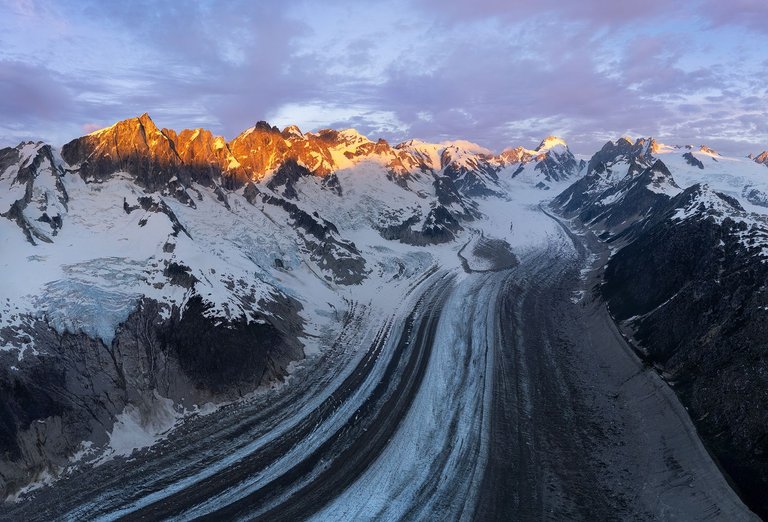 "Mystery Mountain"
I'm not much of an early riser. But sometimes it's worth getting out of the nice, cozy sleeping bag. The cool, mountain air is refreshing and the swarms of bugs are not yet at their peak. Having a drone motivates me to get out of bed because I can be incredibly lazy. However, the main reason I have it is to attain perspectives that would otherwise not be possible for me... like this one! I have seen this view in person from a helicopter but ultimately I'm not rich and can't summon up a helicopter whenever the light might be good!
Image info: Panorama taken with a DJI Mini 2. I don't remember the exact amount of frames, but it was enough to end up with about 36 megapixels.
---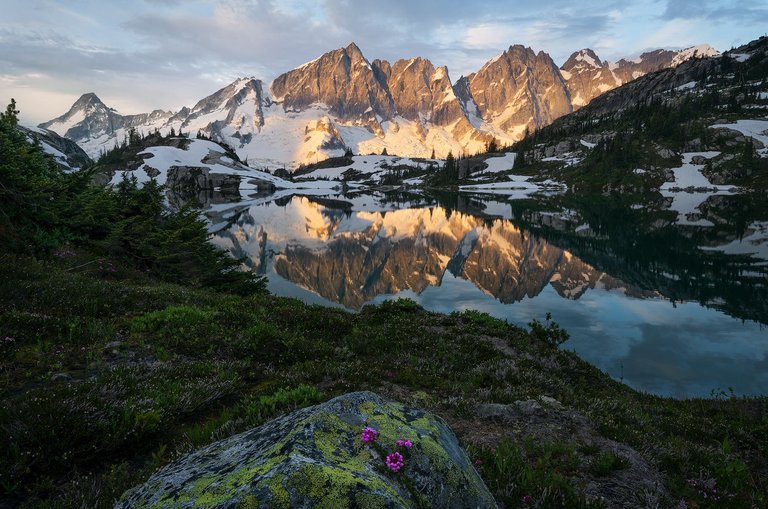 "Delicate Life"
This is from the same sunrise, on the golden hour end of things. Options were a bit limited by the lake - it had been a long, snowy winter and most flowers simply had not bloomed yet. However I lucked out and came across this stunning heather growing its way up a rock. It was the perfect foreground and also what inspired my title for the image.
Image info: Two frame focus stack, as this was shot at over 20mm and the rock was quite close to me. EXIF settings were 23mm, f/13, 1/20s, ISO 100.
Hope you enjoyed my images. Thanks for taking a look!
---
Find me elsewhere on the web:

Website: https://www.tristantodd.photography/
Twitter: https://twitter.com/tristan_todd_
IG: https://www.instagram.com/tristan.todd/

Want to watch me edit my photos? Check out my Patreon!
https://www.patreon.com/tristantodd
---
---