Everyone is happy now! 🐕‍🦺🤎😊 ||| Artık herkes mutlu! 🐕‍🦺🤎😊 [ENG-TR]
The little lady's orders have arrived today! He did not accept to eat any food since he was a baby and always wanted to eat special food for the people we eat. This was one of the issues that challenged me the most, because I know that home cooking is very harmful for him, there are spices in it and I know that some vegetables are dangerous for dogs, so I never support food! But because he refused the food, he was starving and I was sad and sometimes I gave him the meals we made ourselves or the meat I cooked for him. But these were all temporary solutions. It is not a useful type of nutrition for a dog to constantly eat meat or consume the same food! That's why I always kept looking for different food until she loved it!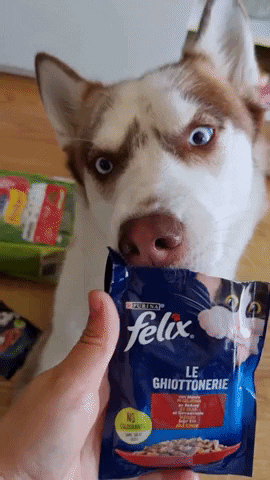 Luckily I finally found it by accident! Although we bought very special foods on the advice of many expensive brands or veterinarians, my daughter, who did not eat any of them, fell in love with the food that I bought a small package just to save the day! He finished the package in three days and the moment he saw the package of food, his eyes started to smile. It was as if he had found the love of his life. 🤷🐕‍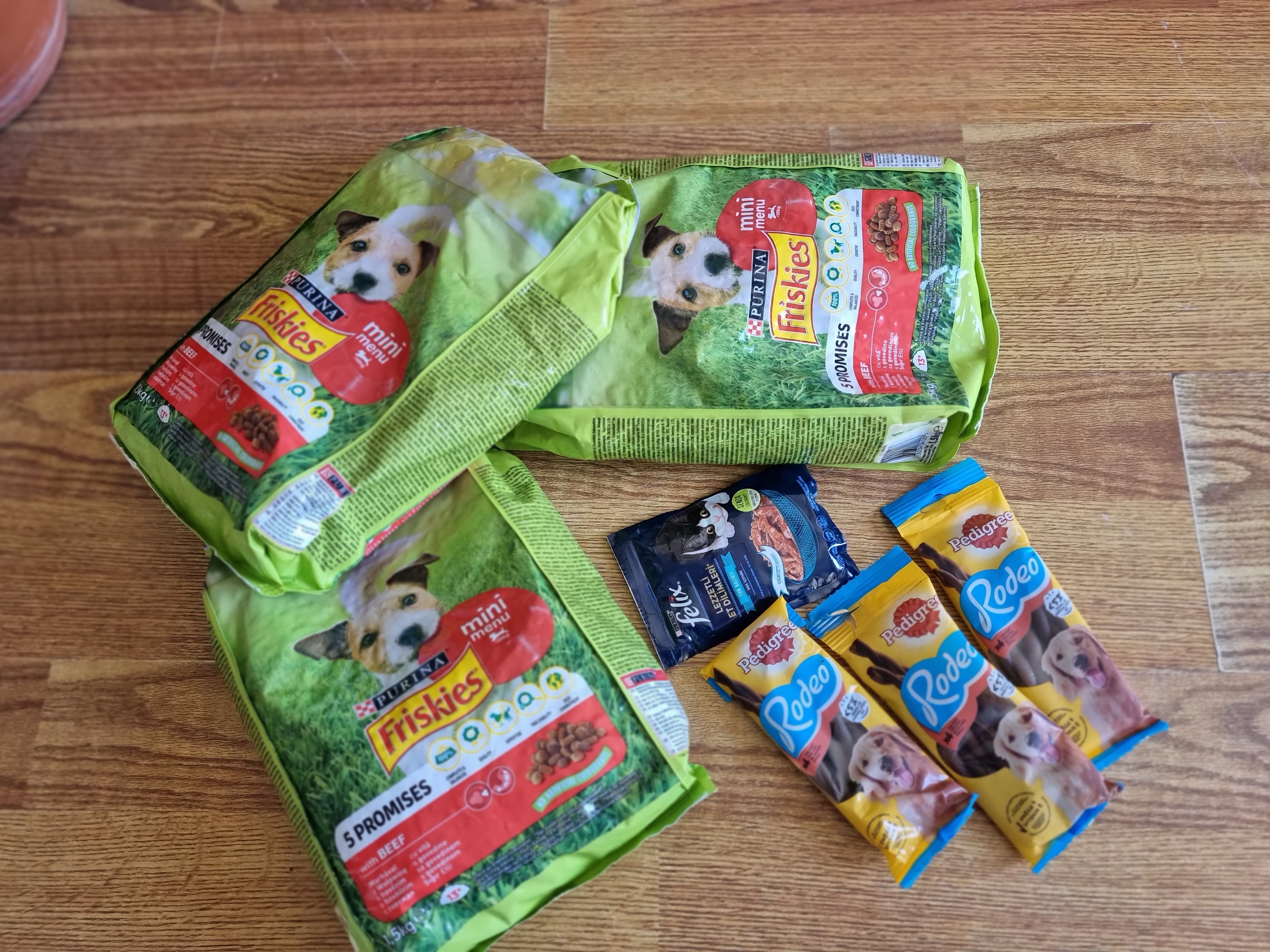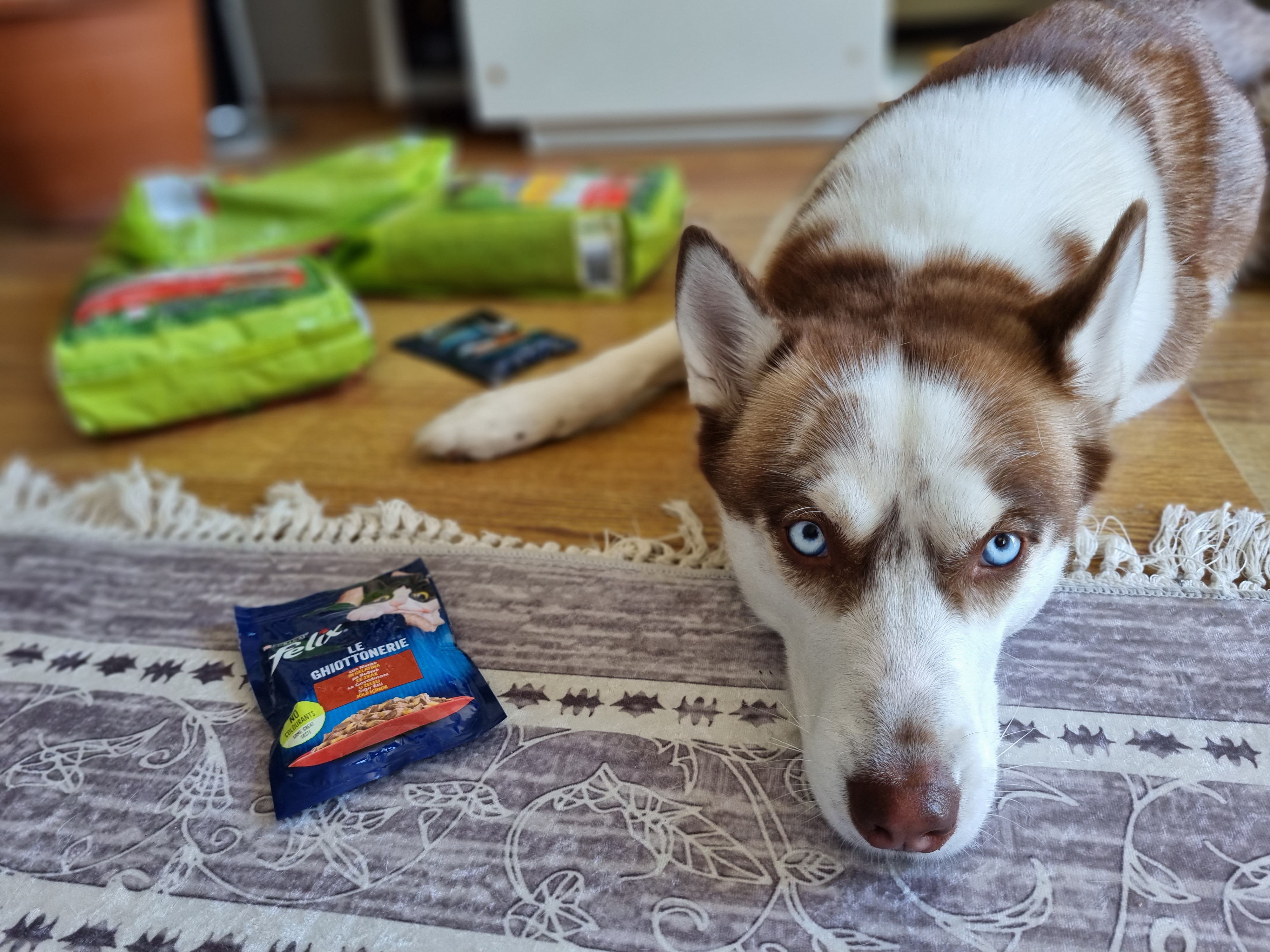 Now we are both very happy, I finally discovered the foods she likes and I feel incredibly relieved. Now I know that you are full and not hungry. Also, seeing her excited and happy when she sees the food is a unique moment for me. Everyone is happy now!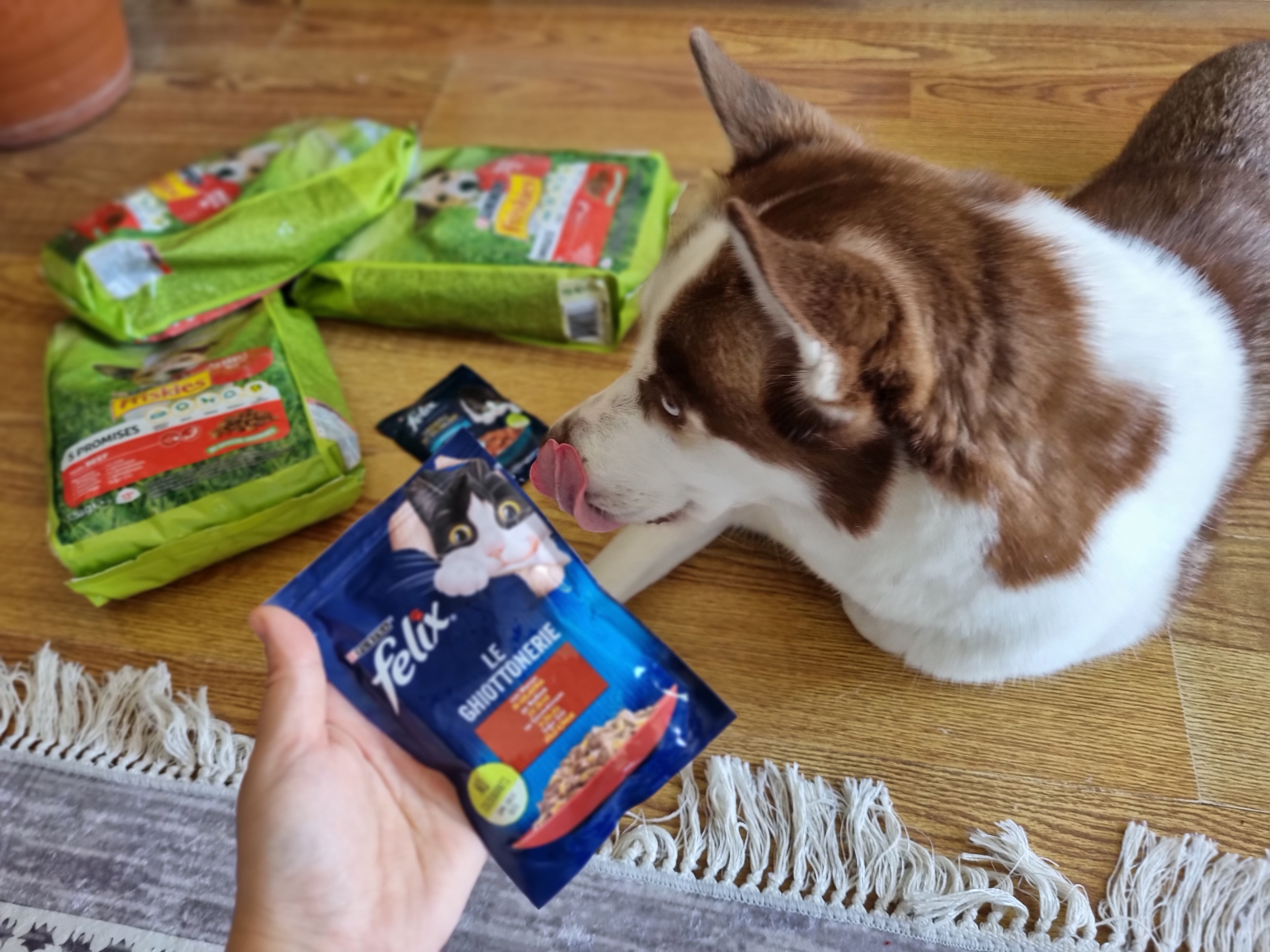 TR🇹🇷
---
Bugün küçük hanımın siparişleri geldi! Kendisi bebekliğinden beri hiçbir mamayı yemeyi kabul etmiyor ve sürekli bizim yediğimiz insanlara özel yemeklerden yemeyi istiyordu. Beni en çok zorlayan konulardan biri de buydu aslında çünkü ev yemekleri onun için çok zararlı içerisin de baharatlar olduğu ve bazı sebzelerin köpekler için tehlikeli olduğunu bildiğim için asla yemek verme taraftarı değilim! Ama mamayı red ettiği için aç kalıyordu ve bende üzülüp bazı günlerde ona kendi yaptığımız yemekleri, yada ona özel pişirdiğim etleri veriyordum. Ama bunların hepsi geçici çözümlerdi. Bir köpeğin devamlı et yemesi yada aynı gıdayı tüketmesi hiç faydalı bir beslenme türü değil! Bu nedenle her zaman farklı mama arayışına devam ettim ta ki o sevene kadar!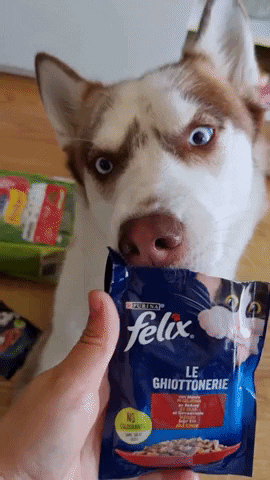 Neyse ki sonunda çok tesadüf bir şekilde buldum! Daha önce birçok pahalı marka yada veteriner tavsiyesi üzerine çok özel mamalar almış olmamıza rağmen hiçbirini yemeyen kızım sadece günü kurtarsın diye ufak bir paket aldığım mamaya aşık oldu! Üç günde paketi bitirdi ve mamanın paketini gördüğü anda gözlerinin içi gülmeye başladı. Sanki hayatının aşkını bulmuş gibiydi. 🤷🐕‍🦺🤎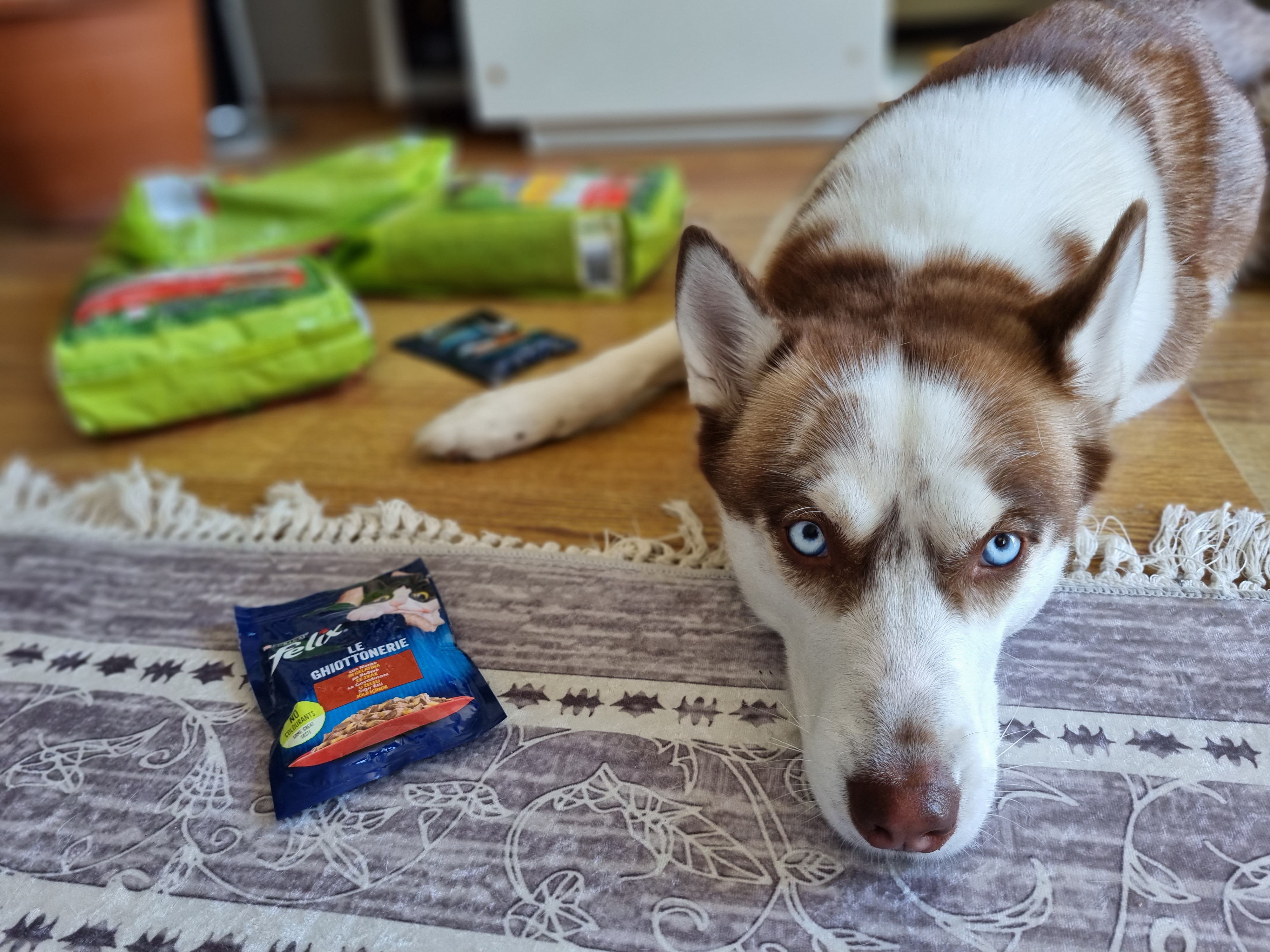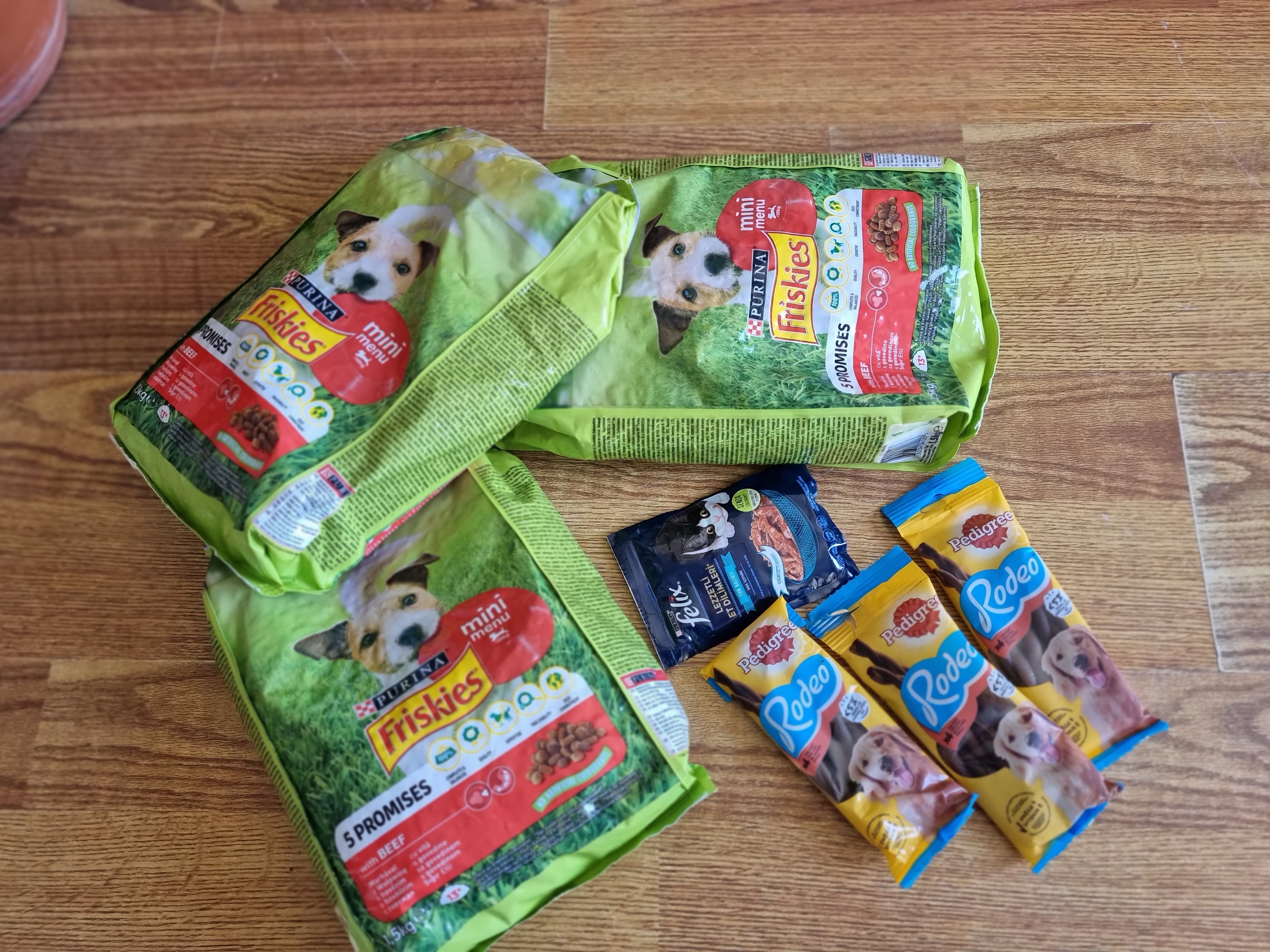 Şimdi ikimiz de çok mutluyuz onun sevdiği mamaları sonun da keşf ettim ve içim inanılmaz rahatladı. Artık karnının doyduğunu, aç kalmadığını biliyorum. Ayrıca onun mamaları görünce o heyecanlı ve mutlu halini görmek de benim için eşsiz bir an oluyor. Şimdi herkes mutlu!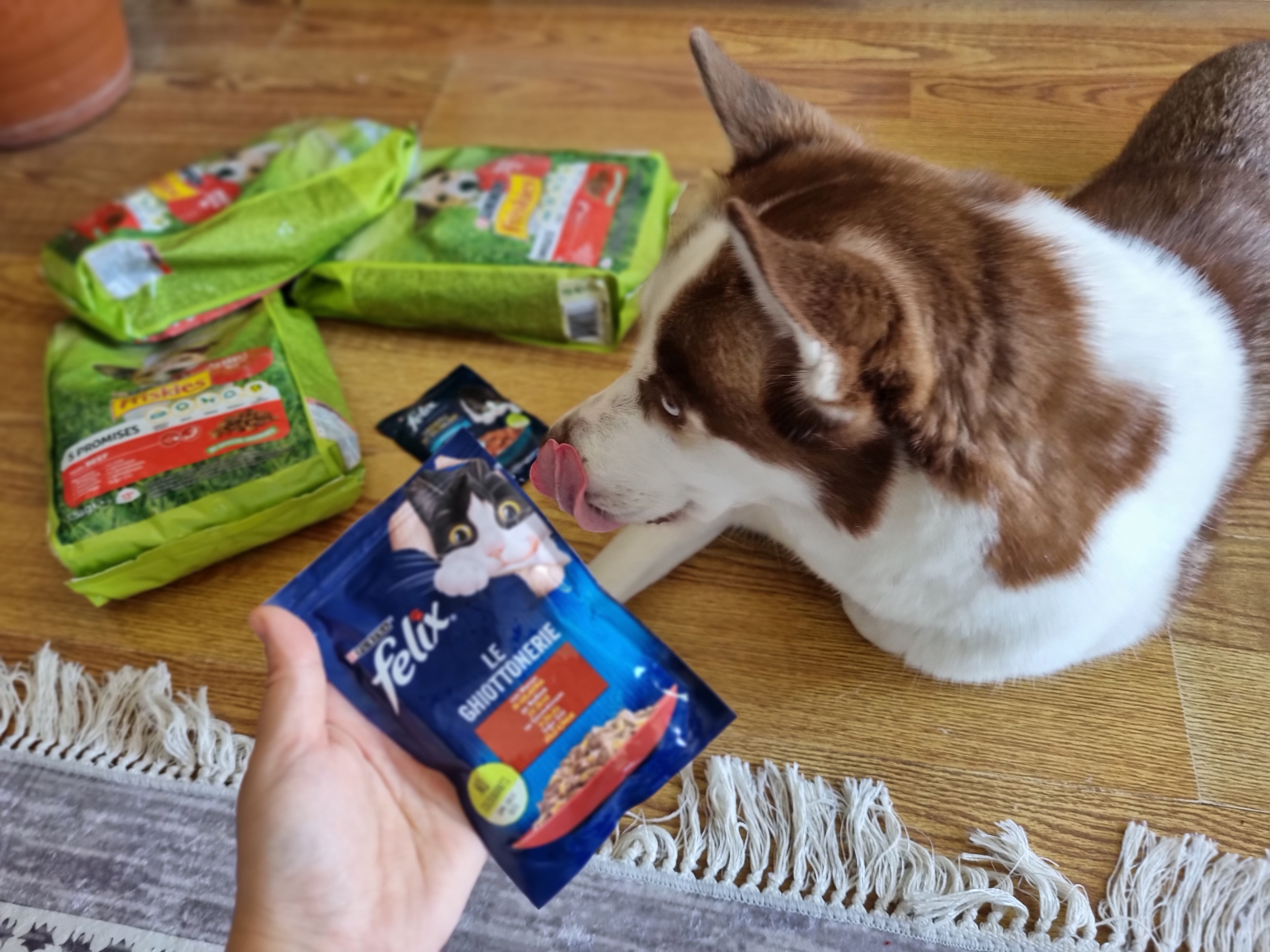 🐕‍🦺🤎😊
---
---