MOMENTARY!🤷🐕‍🦺 ||| ANLIK! 🤷🐕‍🦺 [ENG-TR]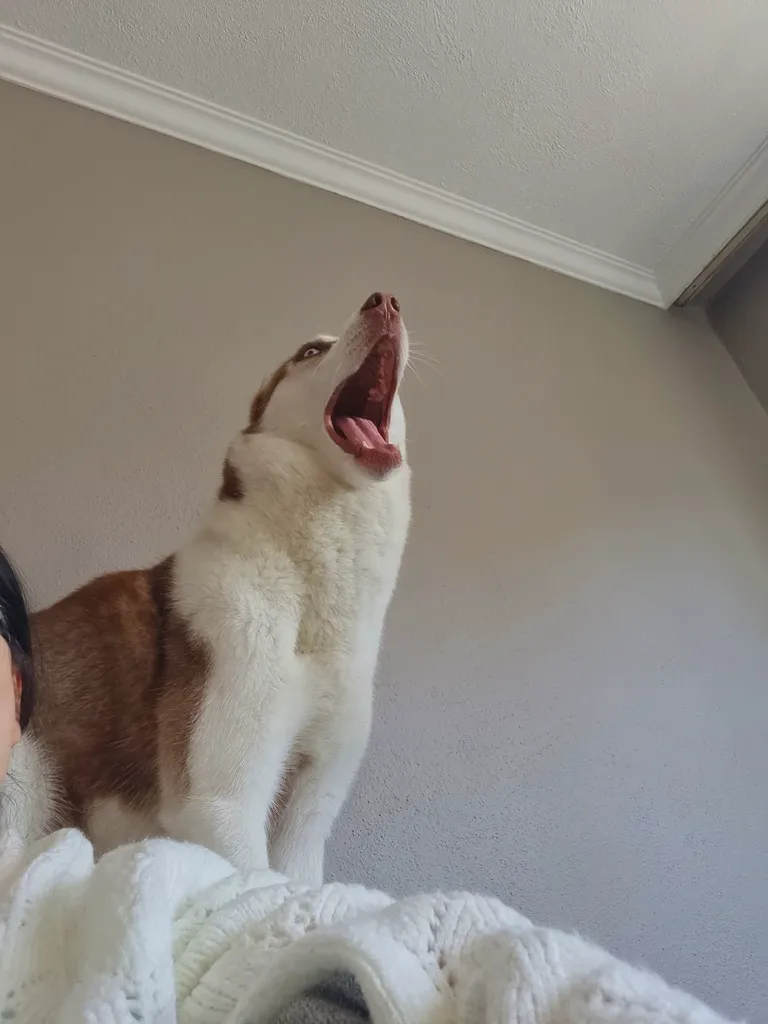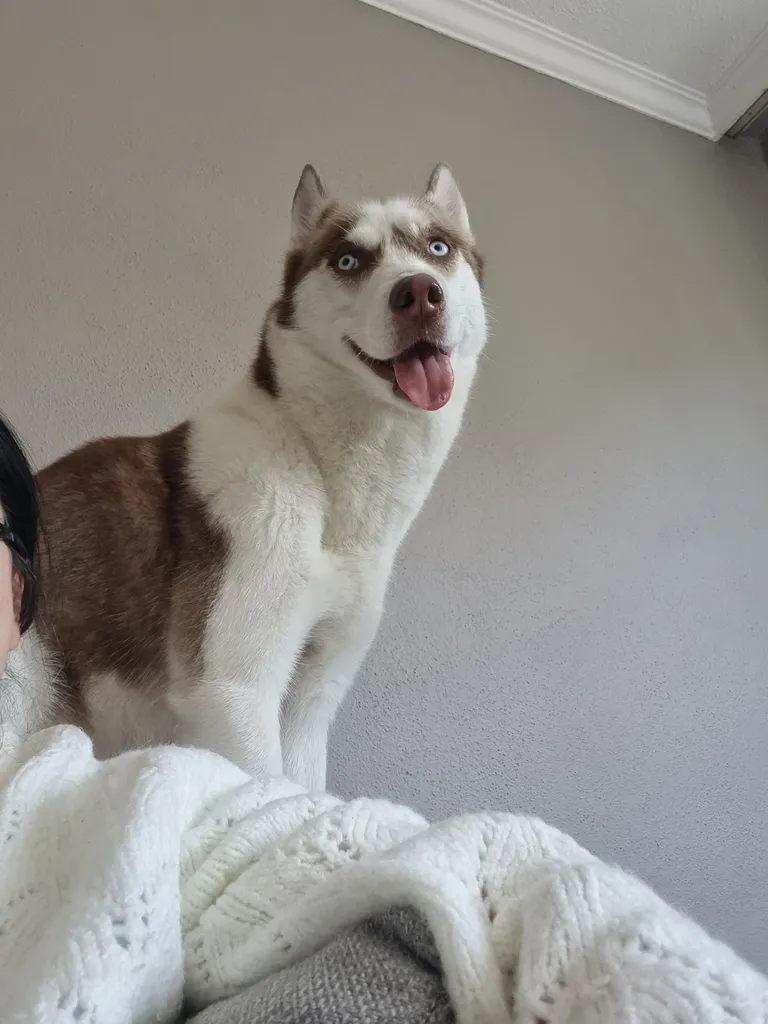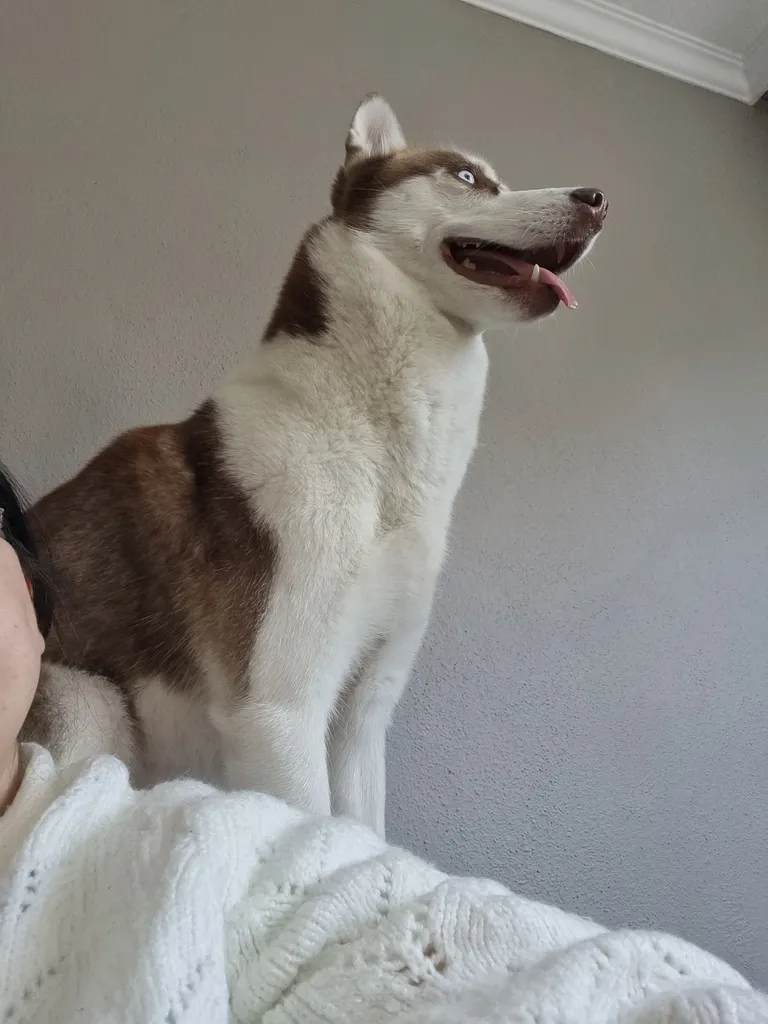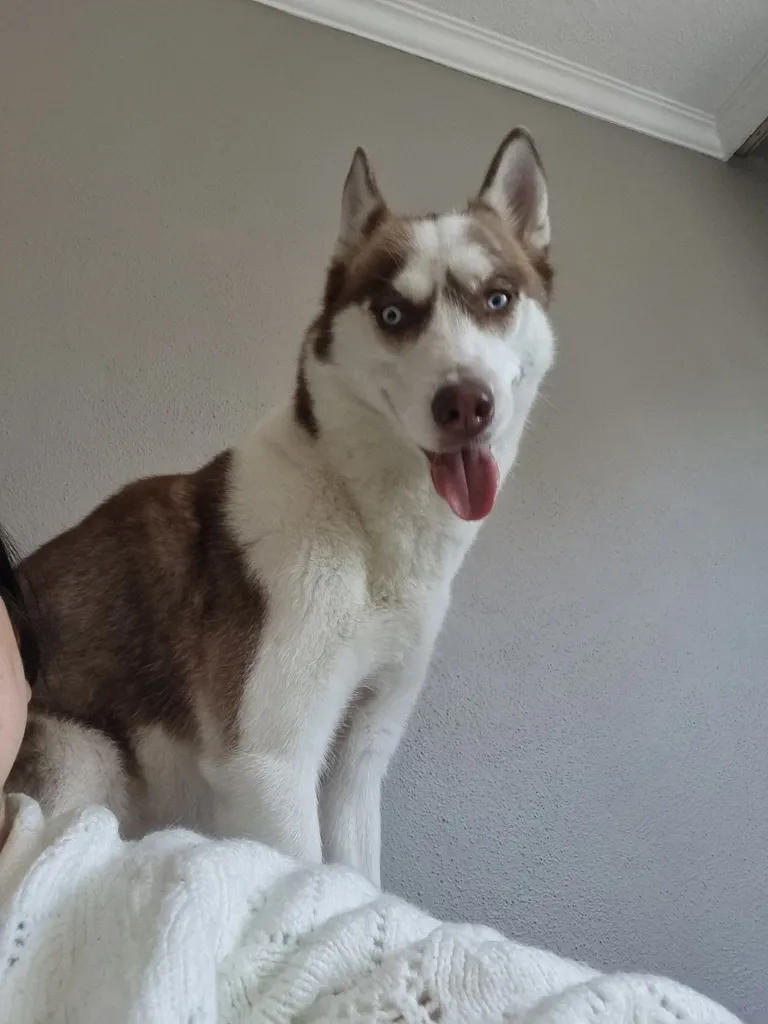 After taking medicine and sleeping all day, I finally came to my senses and what should I do with this angel that suddenly comes and sits on my head while I sit and watch something? Since I haven't been able to take care of him for a few days, he constantly comes to me and asks for attention, even getting on my head and harassing me. He brings his ball and throws it in my lap, he wants to play, but he is so energetic and active that I don't have enough energy for him.
For now, we are sitting like this, Mother - Daughter. I wanted to share these sweet moments of her with you. MOMENTARY!
TR 🇹🇷
---
---
Tüm gün ilaç içip uyuduktan sonra sonra sonunda biraz kendime gelebildim ve oturup birşeyler izlemek izlerken birden bire gelip başımın üzerine oturan bu meleği ne yapmalıyım? Birkaç gündür onunla ilgilenemediğim için devamlı yanıma gelip ilgi bekliyor hatta böyle başımın üzerine falan çıkıp beni taciz ediyor. Topunu getirip kucağıma atıyor oyun oynamak istiyor ama o kadar enerjik ve hareketli ki ona yetecek kadar enerjim yok.
Şimdilik Anne - Kız böyle oturuyoruz. Onun bu tatlı hallerini sizlerle paylaşmak istedim. ANLIK!
🤷🐕‍🦺🤍🤎
---
For the best experience view this post on Liketu
---
---