One of those days when I question life! 🤷🐕‍🦺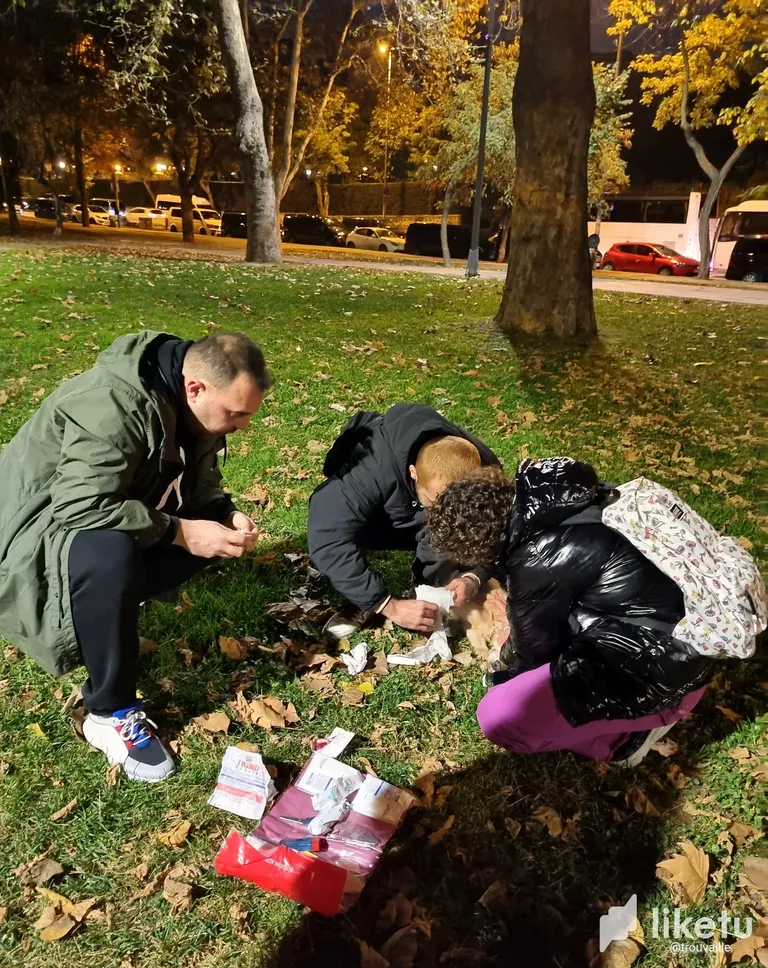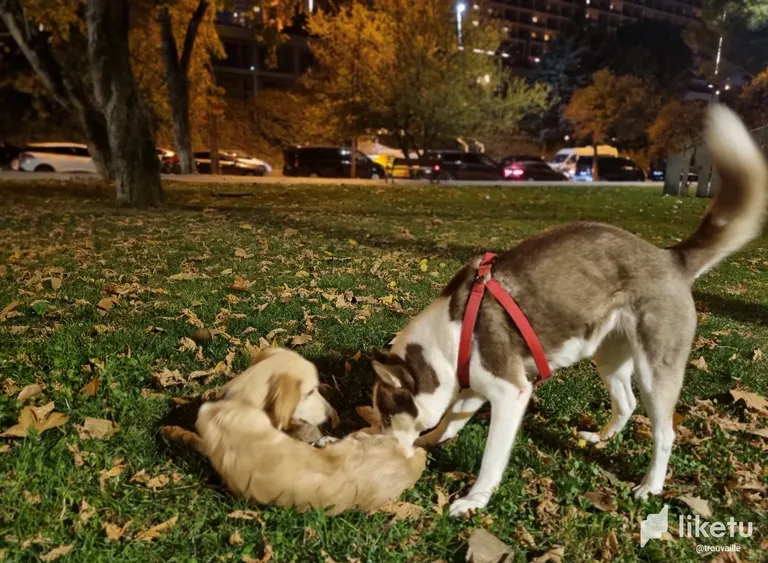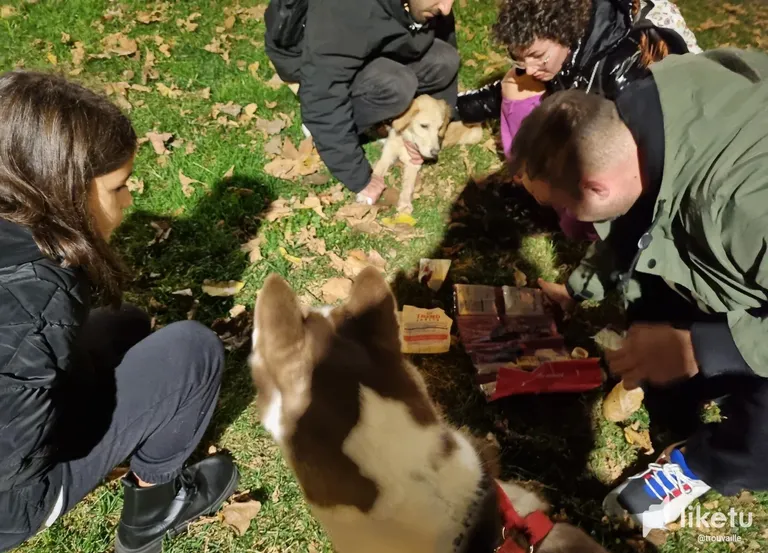 As usual, we took our dog for an evening walk. There were couples in the park who came to walk their dogs. Their dog was a very small golden puppy. Our dog is a husky, very active and a bit aggressive, so we don't allow him to play with dogs smaller than him because he can unintentionally harm small dogs!
Although we warned the other party about this, they insistently wanted to play. We had some difficulty communicating with them because they are citizens of different countries, but we had to let them play because they insisted. They both got along well and started to play, but then it was very sad!
While playing, we noticed blood on both of them and I was incredibly scared! First we thought it was a bite, but there was no biting or fighting between them, and then we noticed that the little dog had a glass cut on his leg, and we immediately brought a first aid kit from the car and intervened on the cut. The glass cut his little paw! I was very upset, I didn't know what to do at that moment. People are very irresponsible, it is very irresponsible and unethical behavior to throw broken glass in the park where animals and people walk. It could have been a more serious injury. Luckily we always keep a first aid kit in the car! After wrapping his paw, he continued to play. I hope people will learn to be more sensitive. This world is not only ours, sometimes I don't want to be here. I often ask myself:
"What am I doing in a world with so much evil?"
I'm sorry...
---
For the best experience view this post on Liketu
---
---