¼ Gulden, Netherlands East Indies (1941)
A couple days ago I shared one of my silver coins, a ⅒ Gulden from the Netherlands East Indies, figured to share today something from the same place and era, a ¼ Gulden from 1941.
But first a quick reminder on the Netherlands East Indies:
The Dutch East Indies, also known as the Netherlands East-Indies was a Dutch colony consisting of what is now Indonesia. It was formed from the nationalised trading posts of the Dutch East India Company, which came under the administration of the Dutch government in 1800 [source](https://en.m.wikipedia.org/wiki/Dutch_East_Indies]
First a couple photos: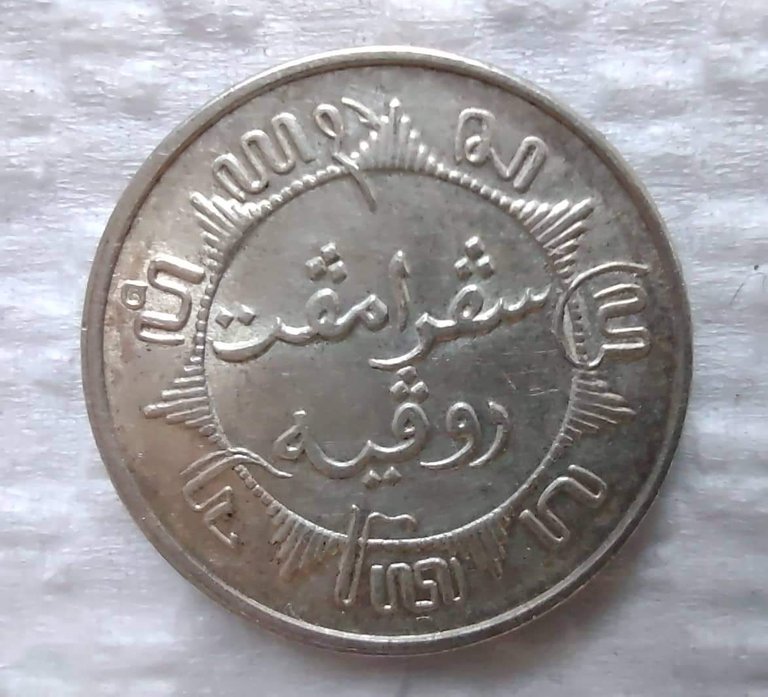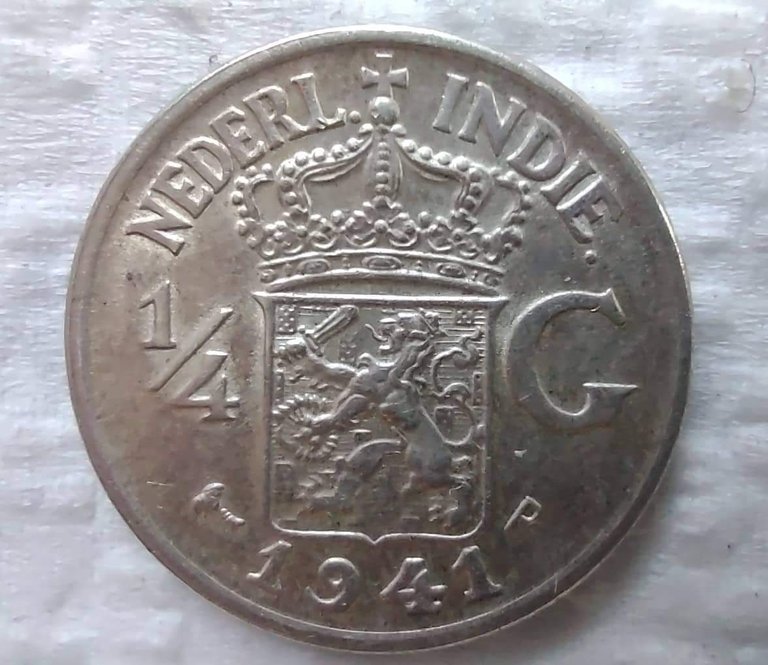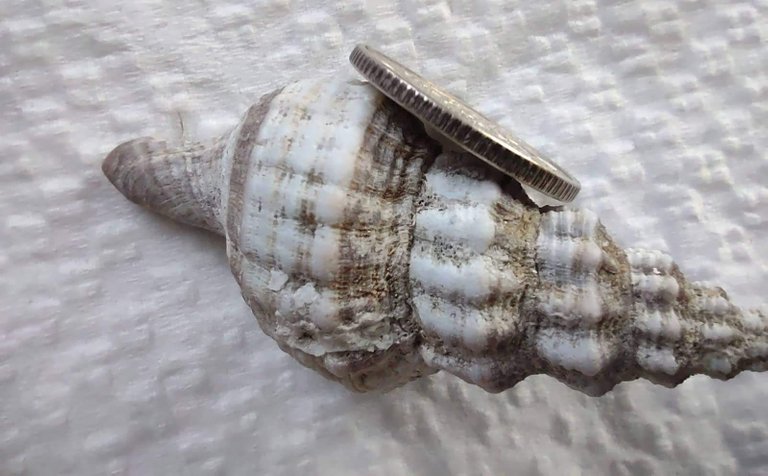 As you can see below, the ¼ Gulden has exactly the same design with the ⅒ Gulden, the only difference is essentially the size: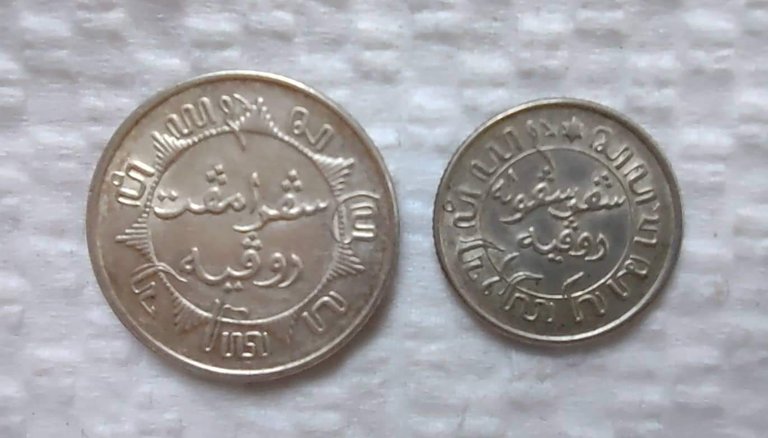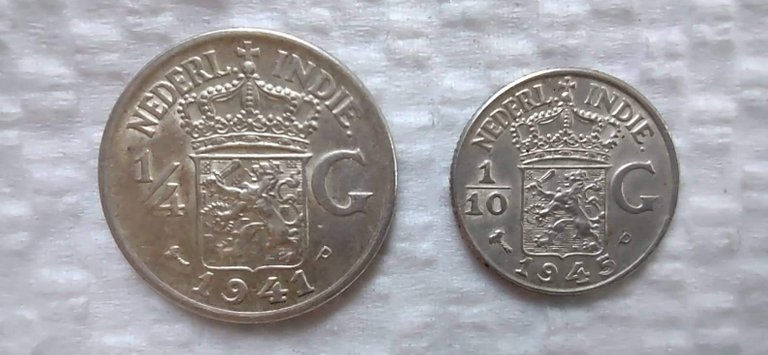 Feel free to click here to check my previous post for more info on the weird letters!
When it comes to composition, this sweet baby is 3.18 g of 0.720 silver and 0.280 copper, so a total of 2.226 grams of silver.
And a final size comparison with a standard euro coin: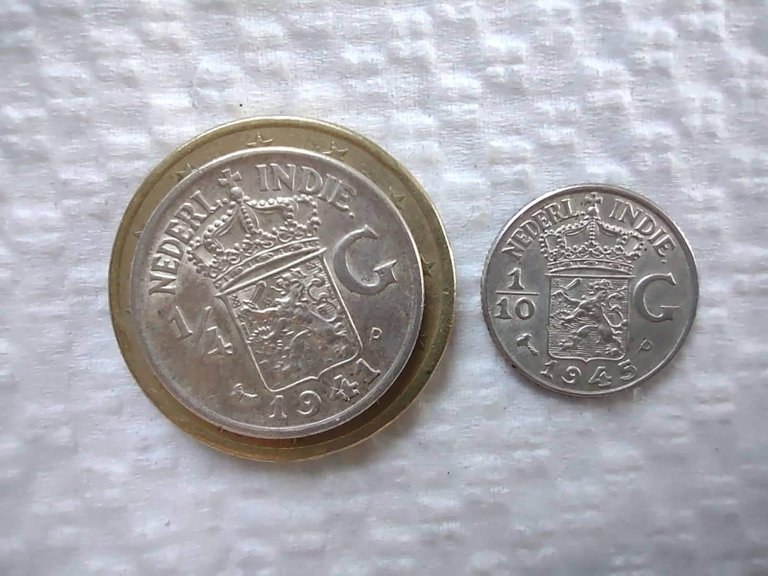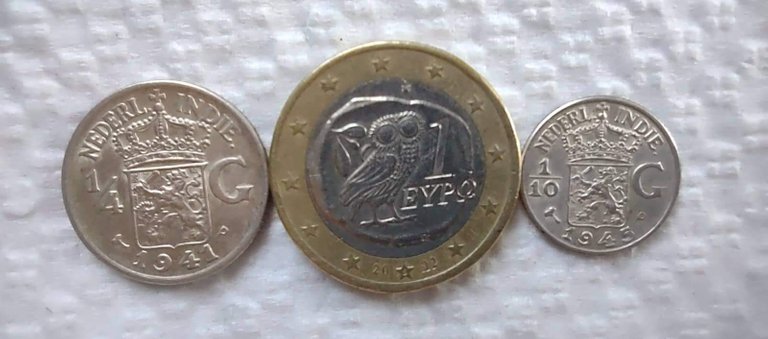 For now, these are the only coins I own from the Netherlands East Indies, but I have more from other dutch colonies. I have already posted some and there are more to come soon!
Stack on!
Posted Using LeoFinance Beta
---
---