Most boring silver ever
Got some really interesting pieces today. They are just so...minimalistic and literally look like fake money... Or like arcade coins as @bitcoinman would say :)
Yet, they do have some silver!
Let's have a look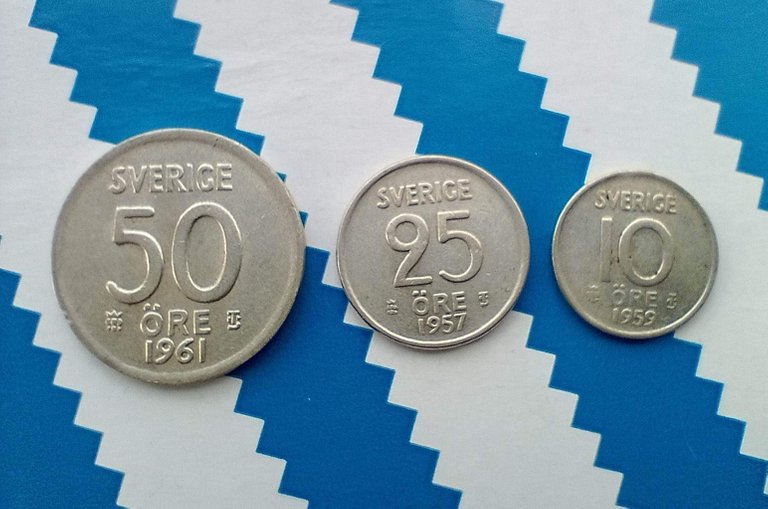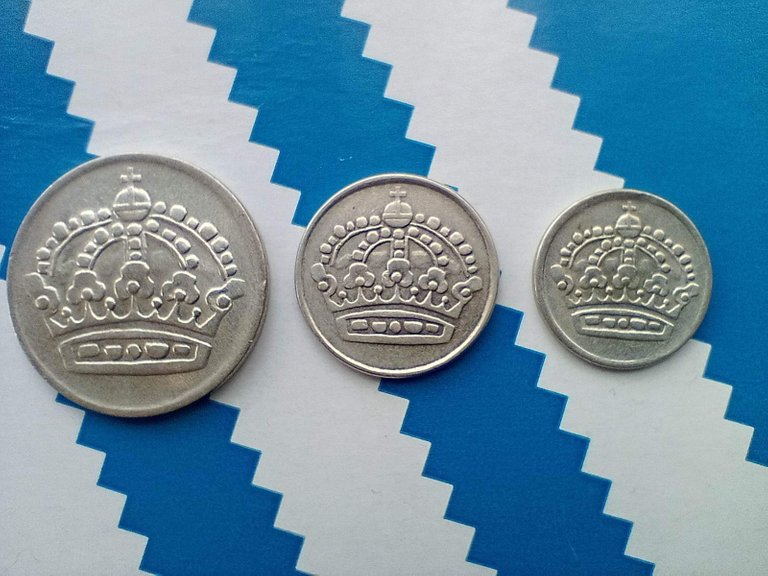 Size comparison with a euro...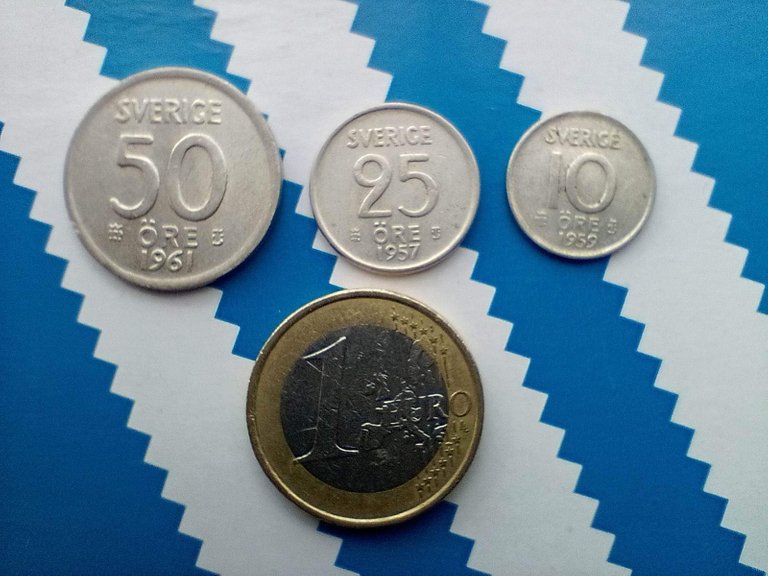 The 10 ORE piece is just so tiny, like a baby coin 🍼 🤣
So, we have 50, 25, and 10 ORE from 1957 to 1961. These are swedish coins and there's really not much to say about them.
On one side we have a big ass crown.
On the other, the minting date, "SVERICE" for Sweden, the value, mintmrk left, and at right there is the first letter in the surname of the Governor of the Riksbank..
Öre is the centesimal subdivision of the Swedish krona and the last öre coin was withdrawn from circulation in 2010:
During the Middle Ages, the öre was a unit of Swedish currency equal to 1/8 of a mark, 3 örtugar or either 24, 36 or 48 penningar (depending on the geographical area in which it was used). It was already a unit of account in the 11th century, but was not minted as a coin until 1522. This öre was withdrawn in 1776, but returned in 1855 as 1/100 of the riksdaler. The riksdaler was replaced by the krona in 1873 (one riksdaler equalling one krona), but öre remained the name of the minor unit. source and more info
When it comes to purity, they all are 0.400 silver. The weight of each coin is as follows:
50 ore, 4.8 g
25 ore, 2.32 g
10 ore, 1.44 g
So, there, these are the world's most boring silver coins 🤣 At least from the ones that have fallen to my hands!
Posted Using LeoFinance Beta
---
---