Sexy Caravels!
A few days ago I got this sexy little fella: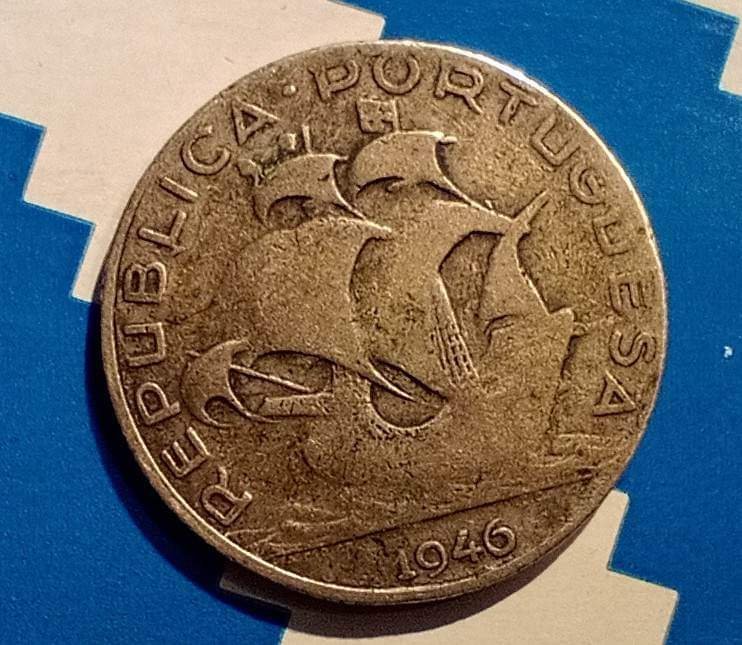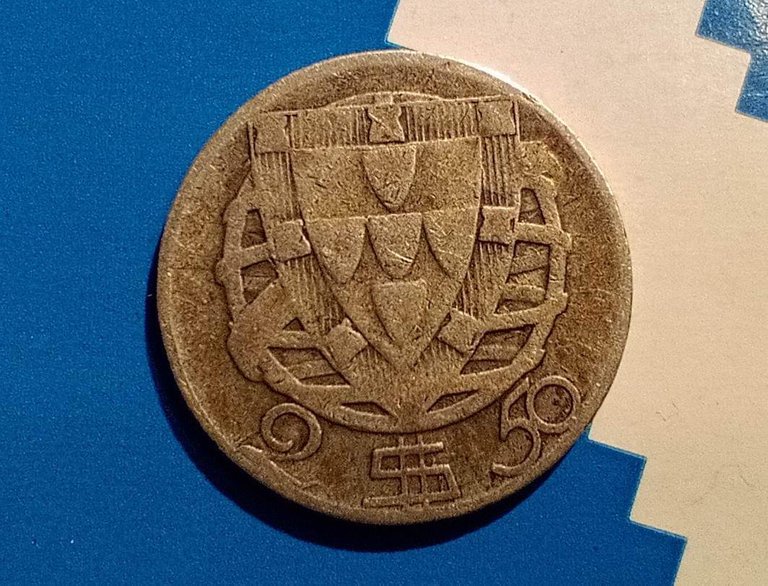 2.50 Escudos issued by Portugal in 1946. I didn't know much about Portuguese history, turns out it was a really "interesting" time back then!
The Estado Novo ("New State") was the corporatist Portuguese state installed in 1933. The Estado Novo was one of the longest-surviving authoritarian regimes in Europe in the 20th century. Opposed to communism, socialism, syndicalism, anarchism, liberalism and anti-colonialism,the regime was conservative, corporatist, and nationalist in nature, defending Portugal's traditional Catholicism. source and more info
This is my second silver Portuguese coin from that era, the other one is a 5 escudos I got some months. It looks exactly the same, only bigger: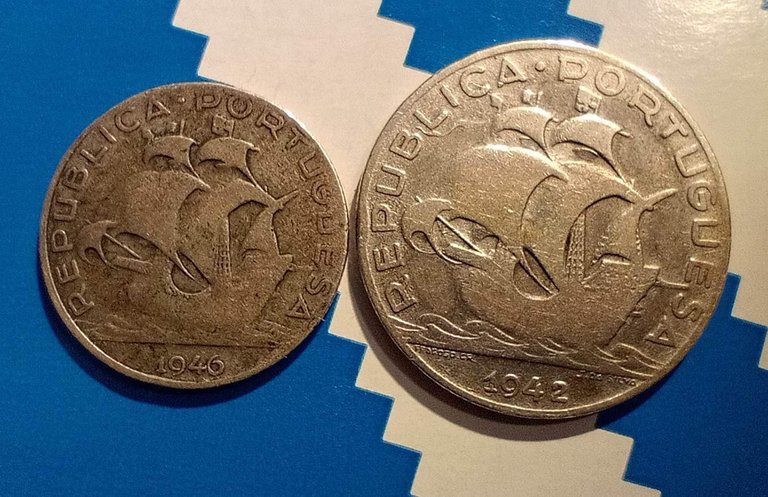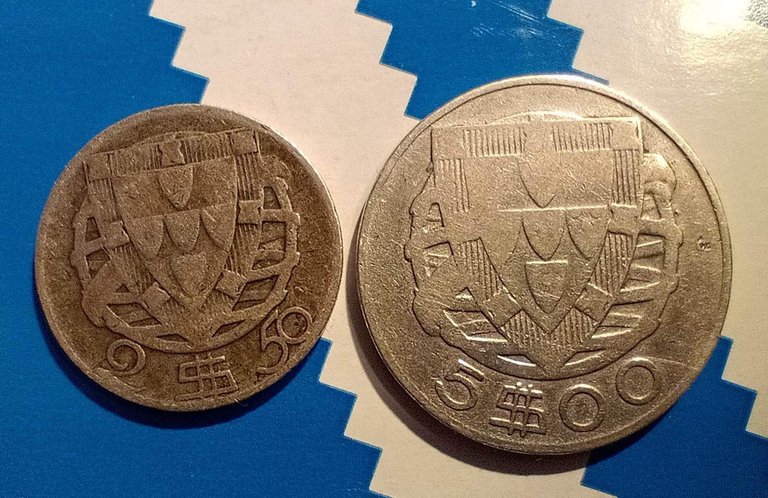 Size comparison vs a euro coin: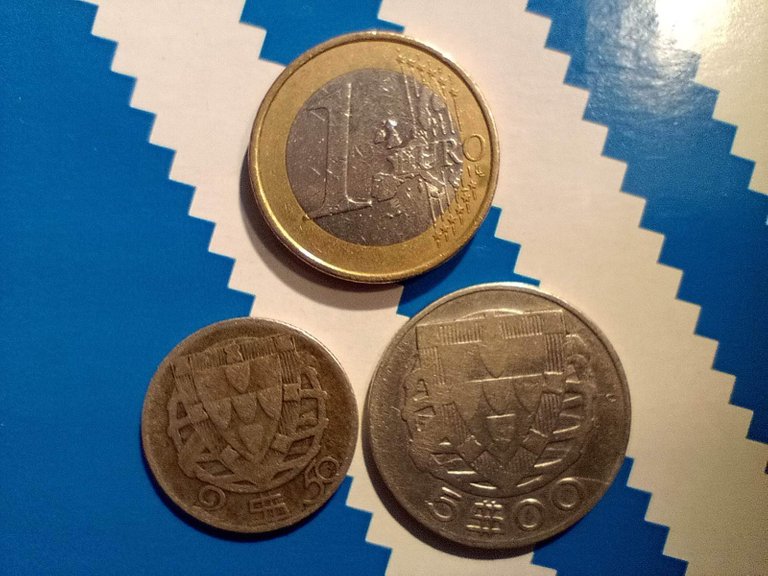 The sexy ships depicted on the front is a caravel.
The caravel is a small maneuverable sailing ship used in the 15th century by the Portuguese to explore along the West African coast and into the Atlantic Ocean. The lateen sails gave it speed and the capacity for sailing windward (beating). Caravels were used by the Portuguese and Castilians for the oceanic exploration voyages during the 15th and 16th centuries, during the Age of Discovery. source and more info
Two famous such ships are Nina and Pinta, used by Christopher Columbus in his first transatlantic voyage in 1492. the other one was Santa Maria which was a carrack
Feel free to click the links above for some interesting shipping history :)
When it comes to silver both coins are 0.640 silver. The 5 escudos is 7 g so 4.48 grams of silver and the 2.5 escudos is half that.
Hope you enjoyed today's quick history lessons. Coins are fun 😊
Stack on!
Posted Using LeoFinance Beta
---
---