Sexy Oyster 👀
It's been a while since the last time I made a post about an individual silver piece from my collection. So today I want to present you one that imo looks like a real piece of art!
It is a minimalistic piece, without much text or other fluff. A $1 coin from the Bahamas minted in 1973.
On the observe, we have a sight that is very common in coins and needs no introduction, a young Queen Elizabeth: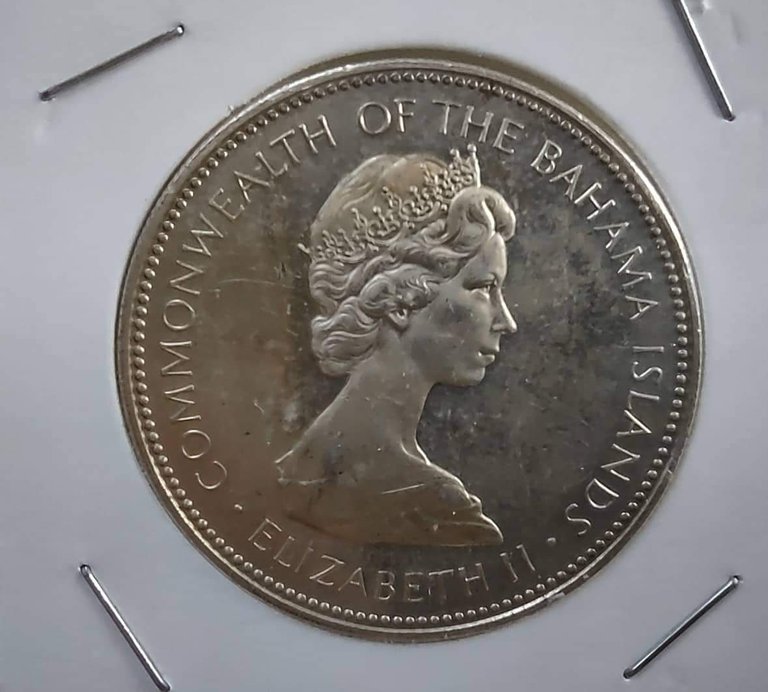 As for the reverse, an oyster, or technically a Conch shell (strombus alatus):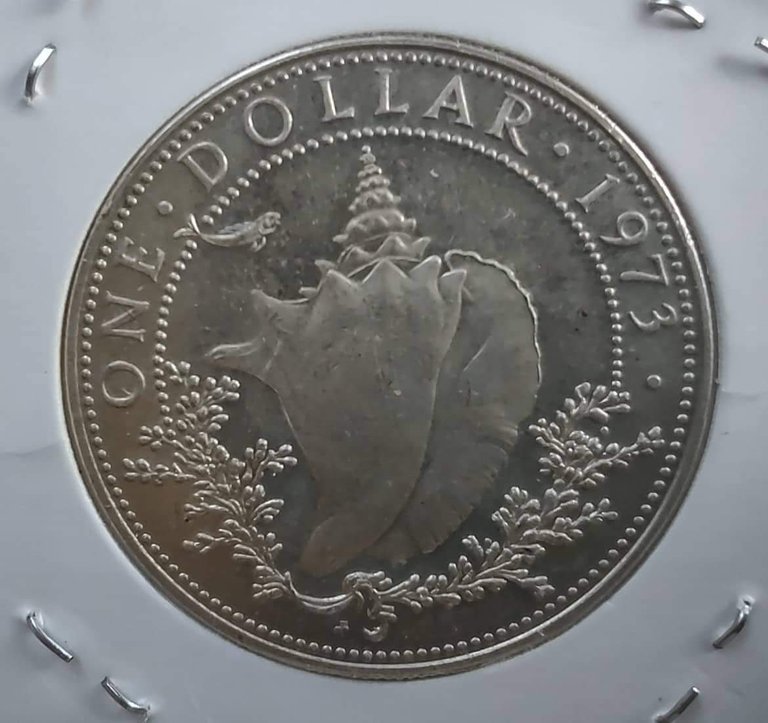 Strombus alatus, the Florida fighting conch, is a species of medium-sized, warm-water sea snail, a marine gastropod mollusk in the family Strombidae, the true conchs. This conch occurs in the Western Atlantic Ocean from North Carolina to Florida and the Gulf of Mexico, Louisiana, Texas, and the east coast of Mexico.[ source and more info
As you can see in the photos, there isn't much text on any of the sides. The observe simply reads:
COMMONWEALTH OF THE BAHAMA ISLANDS ELIZABETH II
And the reverse:
ONE DOLLAR 1973
This piece isn't just beautiful. It's chunky as well, with a weight of 18.14 g, just look how a standard 1 euro coin pales in comparison: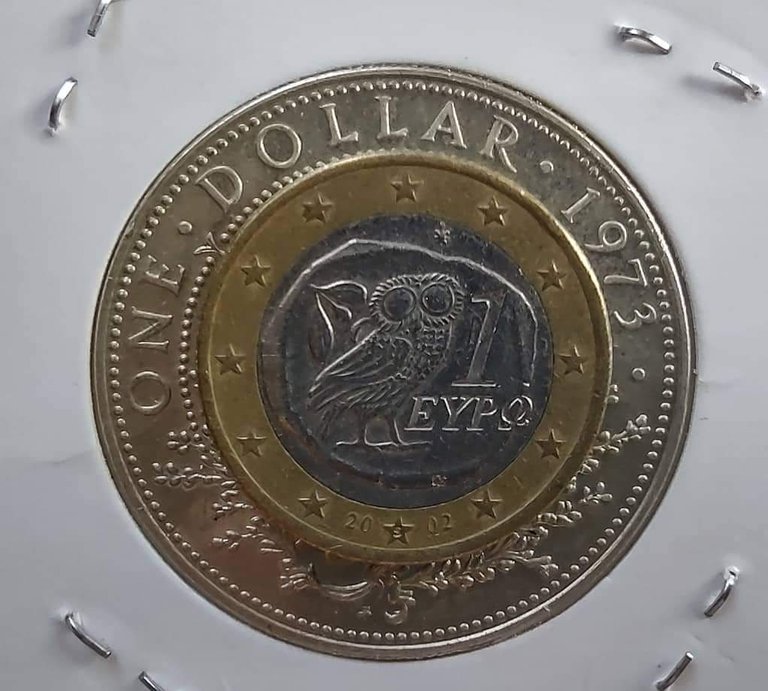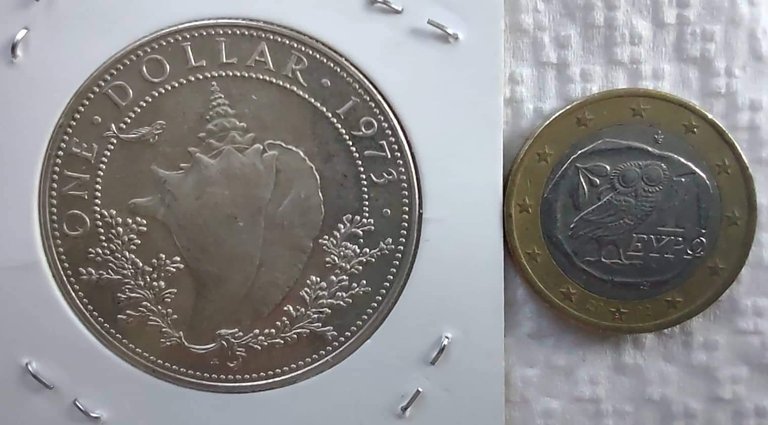 The silver purity is quite good too, 0.800. Which translates to 14.5 grams of silver. With today's spot price (0.66$) that's 9.5 $ worth of silver. Neato!
Here's some more info about the coin from numista in case you are interested: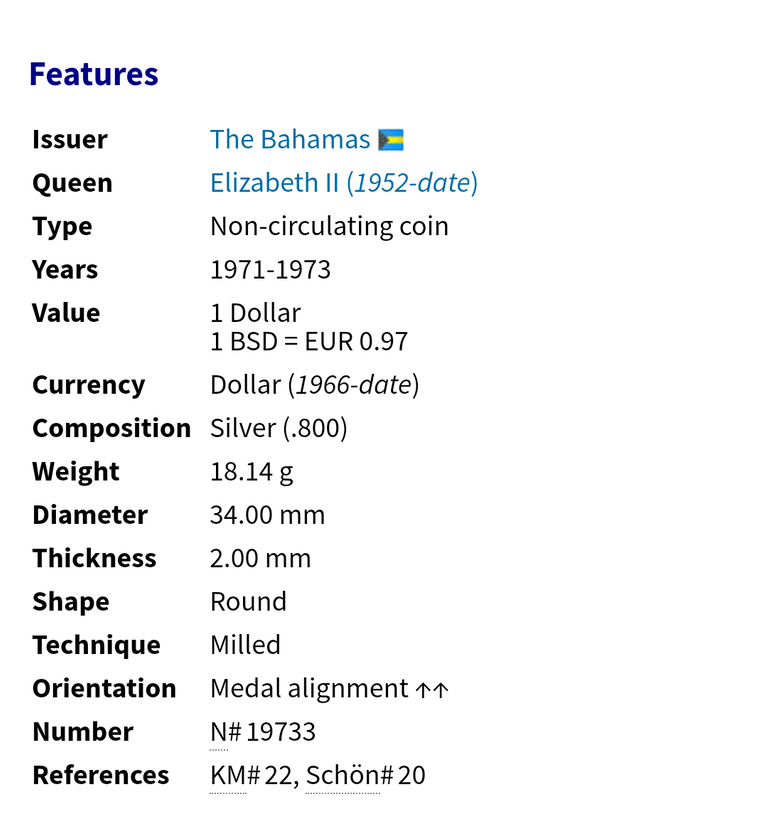 All in all a beautiful chunky piece. Definitely one of my favorites!
Posted Using LeoFinance Beta
---
---