Sexy Schooners!
In my last silver post we learned about the Caravel, a small type of maneuverable sailing ship the Portuguese used to explore the world and discovered the Americas.
Today we have another type of ship...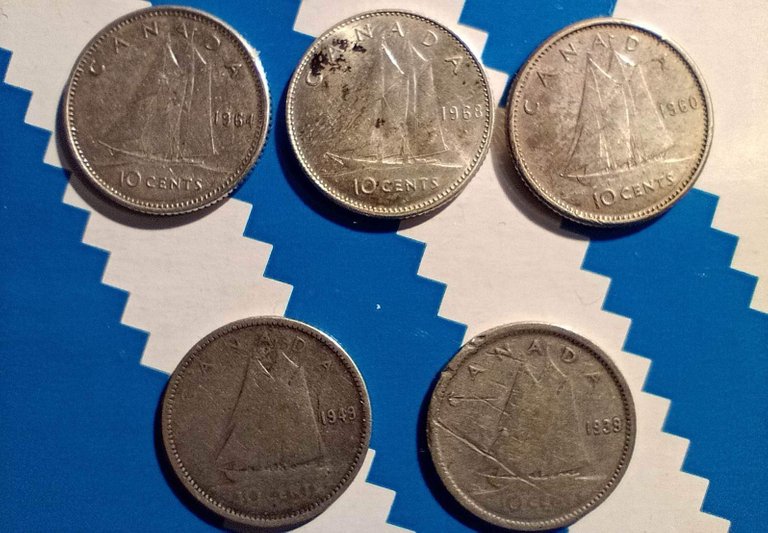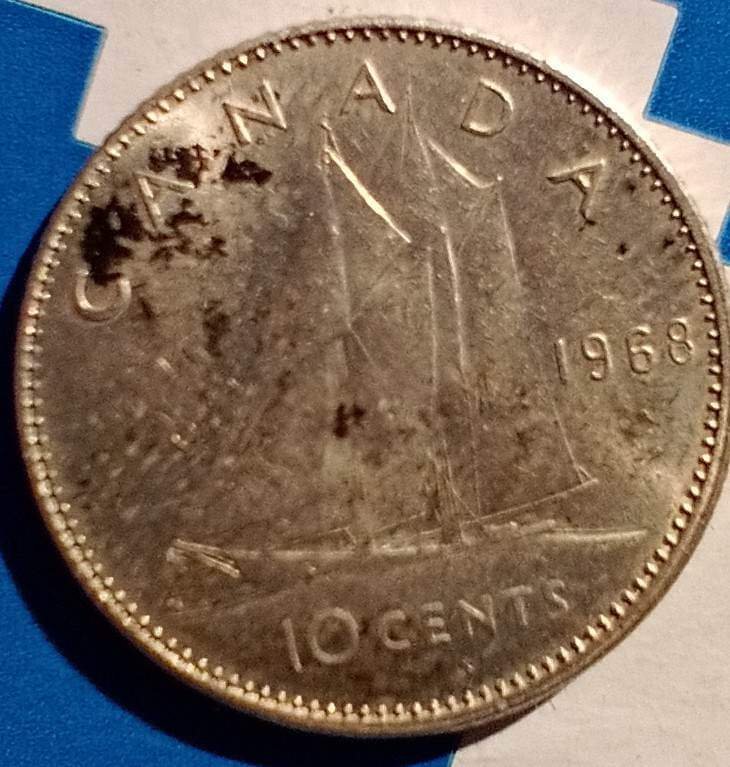 The ship depicted in my collection of silver 10 cents from Canada is a schooner. What a silly word 😅🤣
A type of sailing vessel defined by its rig: fore-and-aft rigged on all of two or more masts and, in the case of a two-masted schooner, the foremast generally being shorter than the mainmast. source and more info
But it's not just a random schooner but a famous Canadian ship called the Blue Nose.
Bluenose was a fishing and racing gaff rig schooner built in 1921 in Lunenburg, Nova Scotia, Canada. A celebrated racing ship and fishing vessel, Bluenose under the command of Angus Walters, became a provincial icon for Nova Scotia and an important Canadian symbol in the 1930s, serving as a working vessel until she was wrecked in 1946. Nicknamed the "Queen of the North Atlantic", she was later commemorated by a replica, Bluenose II, built in 1963. source and more info
As for my coins, they are from the following dates:
1939, 2.33 g, 0.800 silver
1949, 2.33 g, 0.800 silver
1960, 2.33 g, 0.800 silver
1964, 2.33 g, 0.500 silver
1968, 2.33 g, 0.500 silver
The ones minted in 1968 (and 1969) were the last to be made of silver and in the same dates there were also non-silver ones minted, by nickel.
Here are is how they look from the other side: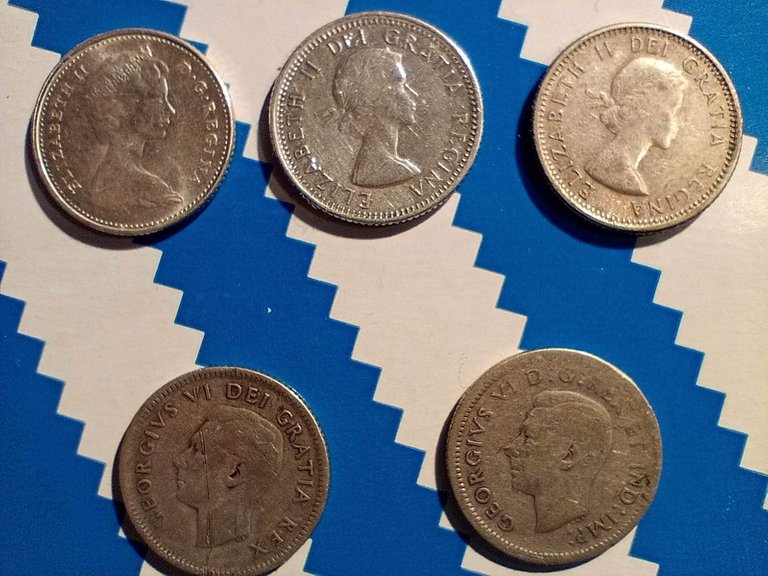 Notice how the older ones feature George VI, remember Elizabeth became queen in 1952 after the death of her father King George VI. In 1939 she was only reaching adulthood..
Another cool thing I only noticed while writing this post is how her portrait changes over the years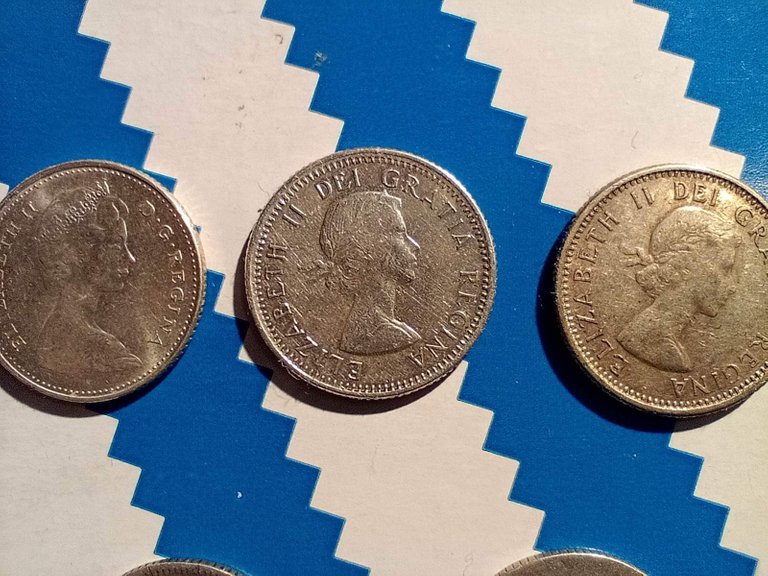 Ok, enough history for today! More sexy ships in the next silver post 🚢⚓🚢
Posted Using LeoFinance Beta
---
---