⅒ Silver Malasyan Gulden
Here I am enjoying my last vacation meal with Greek tsipouro and figured to share another one of my silver treasures..
I pulled a random coin from the ones I brought with me and this little beauty came out... A ⅒ Gulden from the Netherlands East Indies, minted in 1945.
Quick history lesson, The Dutch East Indies, also known as the Netherlands East-Indies, was a Dutch colony consisting of what is now Indonesia. It was only in December 1949 sorry after World War II when the Netherlands formally recognised the Indonesian sovereignty. Ok, back to the coin now!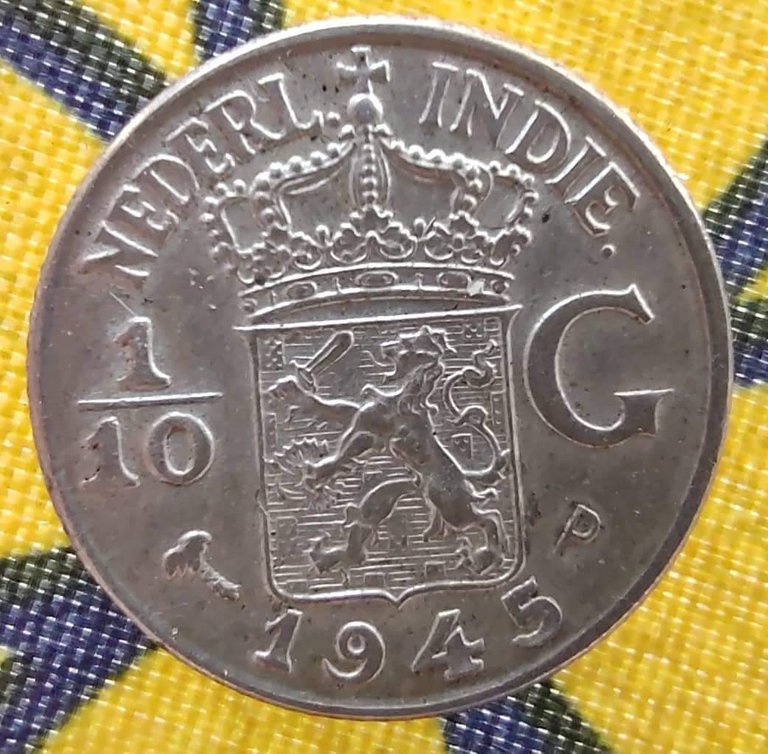 On the front we have the Crowned coat of arms of the time, the coin value, and the minting date.
Now the back is a bit more interesting..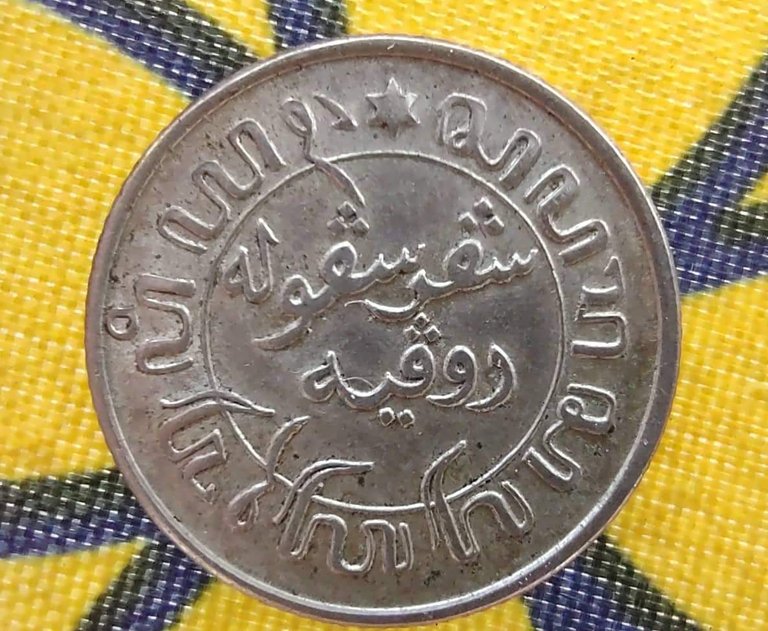 That weird letters are actually Malaysian and Javanese. That's JaVanese, not japanese ! 😂
In the inner circle we have the Malaysian value, and the Javanese along rim.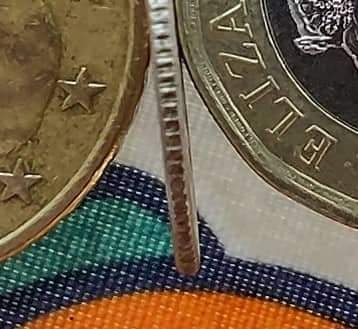 The edge is Reeded, nothing special here!
This is a pretty small coin, here's a comparison vs a 50 cent euro coin and a 1 UK pound: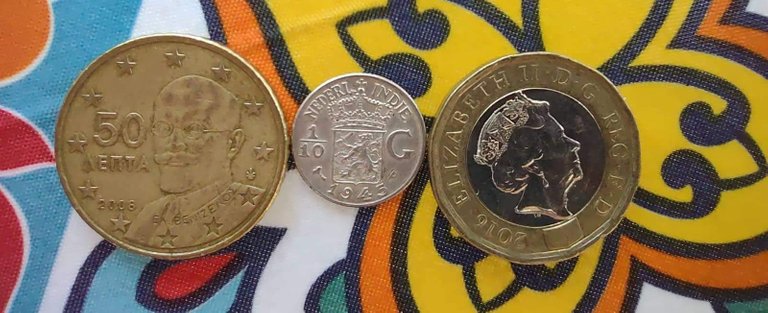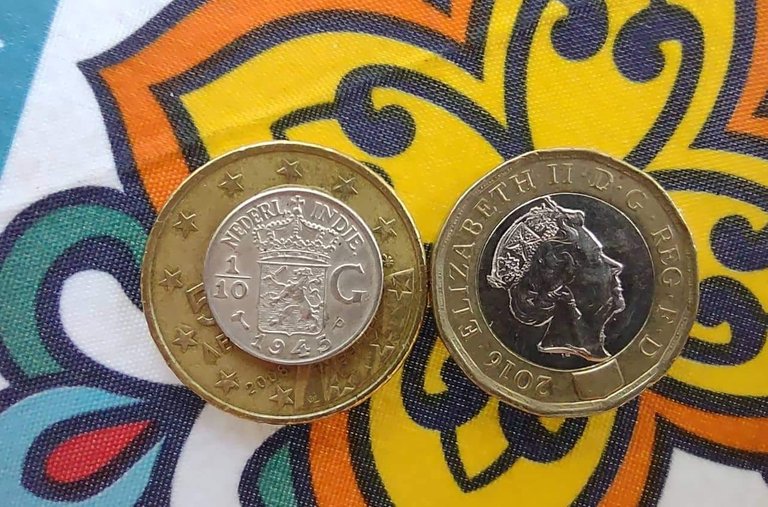 Just 1.25 g heavy, made from 0.720 silver, and 0.280 copper. That's exactly 0.9 g of silver.
As always, here are some more technical specs from numista in case you are interested: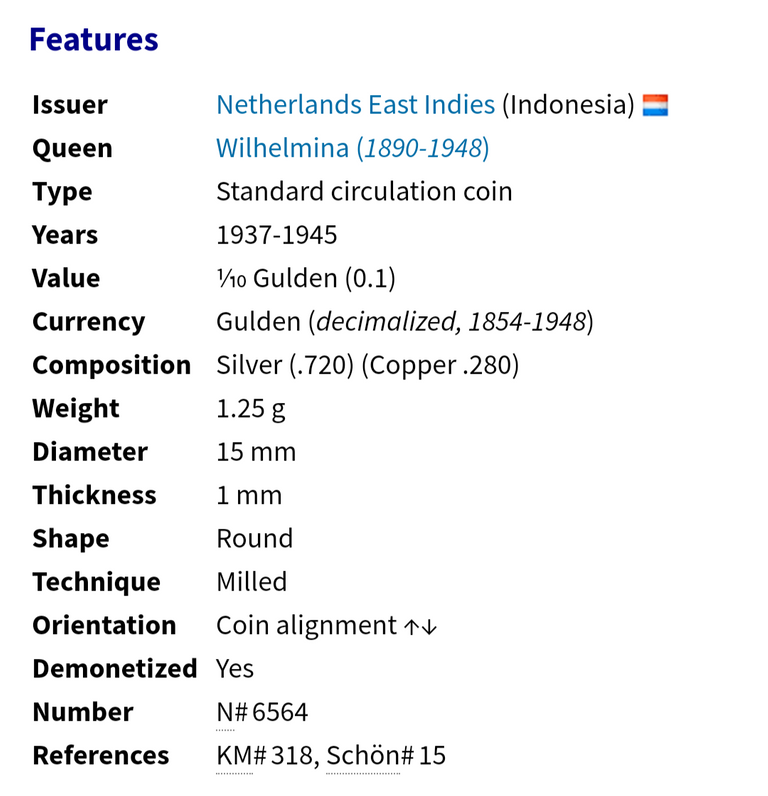 Ok, excuse me now I have to leave to pack my bags. Soon back to base 🥲
Posted Using LeoFinance Beta
---
---