The Future of Live Adult Entertainment is Here!
If you are a regular follower of my shitpostery then you know I like to share dumb, funny and ridiculous shitcoins from time to time. Reminder, this is done purely for the lulz, not as investment advice!
Today is one of those days. Allow me to introduce you to what definitely is the future of strip money club, StripCoin: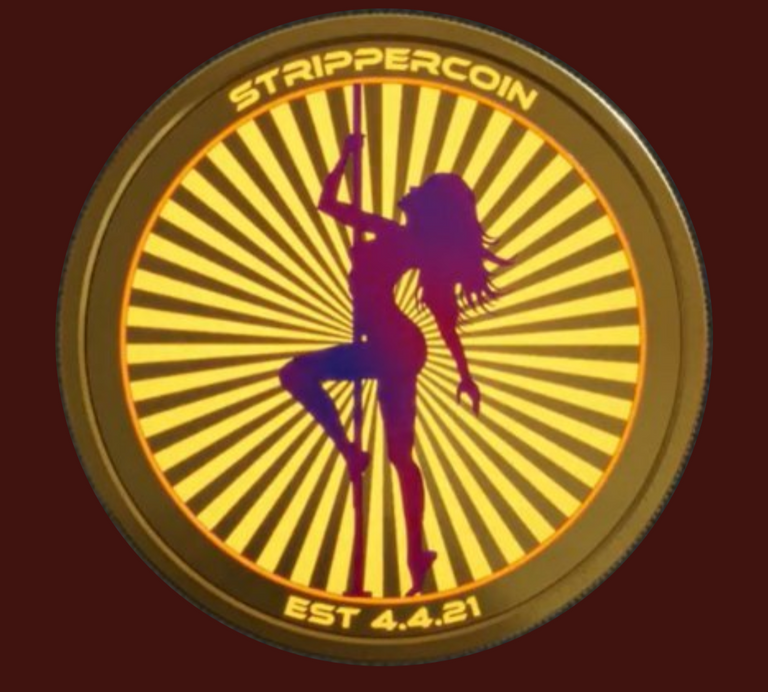 StripperCoin - where in a pandemic-ridden world, strippers can still safely, and non-degradingly receive funds from a client.
We envision that StripperCoin could eventually work as a touchless, clean and non-degrading alternative to strip club money. Those who are familiar will know, many strip clubs force you to buy a stash of their in-house money to give to the girls as payment. Even if it's real cash, money is often folded in degrading ways and flung at women dancing. We envision that StripperCoin could be the new form of the in-house money. Patrons could pay with the tap, or shake of a digital wallet. Partnered strip clubs could utilize StripperCoin and be listed in the StripperCoin app and on the website, and patrons could pay using an app on their phone, or their wallet, to a designated stripper using a QR code, or other pre-programmed methods.
I am sure all the peeps hanging out in strips clubs will be thrilled with the concept. Why stuff a stripper's bikini with dollars when you can just scan her QR? 🙈🥳
Here's a link to the wallpaper if the idea got you excited: https://www.strippercoin.io/_files/ugd/7a5846_277fb317937b4654b9c6e8007d7097ed.pdf
When it comes to tokenomics, things don't look good as the coin was initially premined by the dev. At least the website is pretty open about it:
When StripperCoin was first minted in April, 2021 - only 15 million were created at that time. 100% of them were in the creator's wallet. Since then, the total supply has grown to 69 million, and the original creator only retains 8% of the supply.
To be fair some very nice ladies are already using the coin for their services and there is also roadmap with supposed future plans, integrations and shit. Maybe there is some potential? Meh, who knows.
If you want to take a gamble there are not many places to buy the coin. And they all look quite shitty:
---
---
---
Credit: All photos and quotes text is from the official website of strippercoin, https://www.strippercoin.io/
Posted Using LeoFinance Beta
---
---